Jesse Niekamp – St. Henry High School

High School football players dream of nights like this:  200 yards and four touchdowns!  And on Week 1 of the 2014 season St. Henry's Jesse Niekamp's dream came true.  The 6'1″, 185 pound junior running back ran for 191 yards and touchdowns of 13, 40, 50 and 20 yards in the Redskins' 34-7 win over Covington…more than enough to qualify for this week's "Who's Hot" honor from Press Pros.  "It was a total team effort,"  said a modest Niekamp.  "My offensive line played great."  Trying to rebound from a 4-6 season in 2013, Niekamp gave plenty of notice during the final weeks of that season.  Elevated from the JV squad, he ran for 800 yards in St. Henry's final seven games, a harbinger of good things to come.  Congratulations to Jesse Niekamp of  St. Henry High School, this week's "Who's Hot" honoree on Press Pros.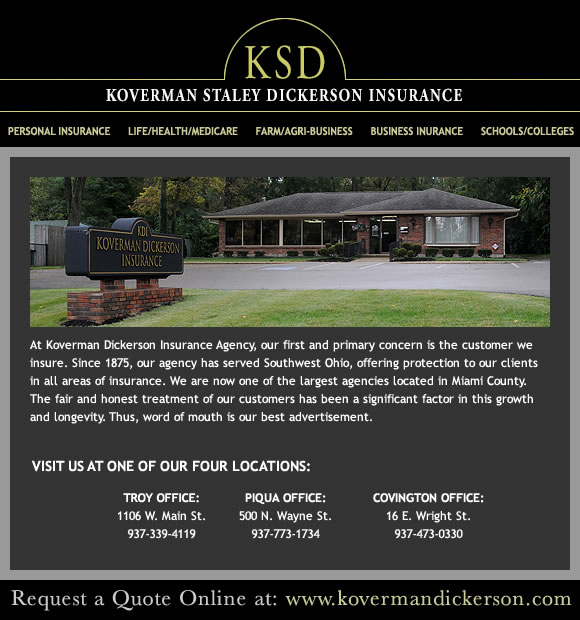 For all your insurance needs…home, auto, farm and commercial…trust the professional experience of the Koverman-Staley-Dickerson Agency with offices in Troy, Covington and Piqua, Ohio.  "KSD" joins Press Pros Magazine in congratulating this week's Who's Hot honoree, Jesse Niekamp from St. Henry High School.