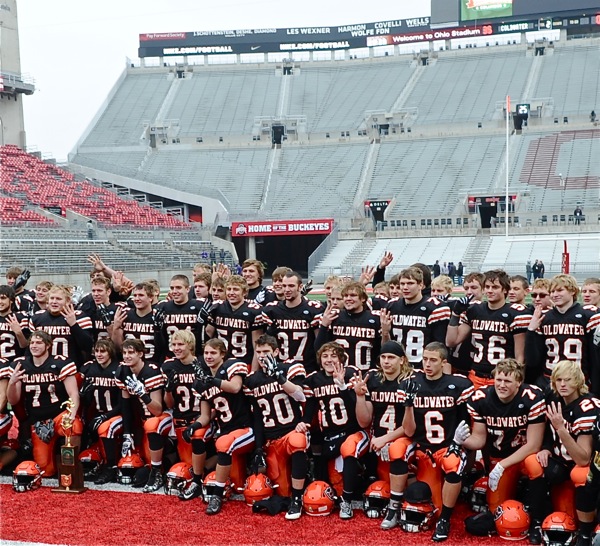 The Coldwater Cavaliers Quest For Five….

Without a doubt what MAC powerhouses Marion Local and Colwater have done in OHSAA football in the past five years has been nothing short of mind-blowing.  Consider:  Marion won titles in four successive years, 2011 thru 2014, in two different divisions.  Impressive?  Well then consider that Coldwater, just 10 miles removed up state route 127 has also won four straight themselves in Division V, 2012 thru 2015.  Marion narrowly missed winning its fifth straight last December, falling in the fourth quarter to Kirtland's dramatic comeback effor.  But now, in 2016, Coldwater will have that same opportunity to make it five in a row, something that hasn't been done in nearly a quarter century…the last time being Cleveland St. Ignacius in Division I.  The Cavaliers lost 27 seniors off last year's team, so there will be retooling necessary at important positions like quarterback and in their vaunted passing game.  But it does lend anticipation and intrigue to the start of another Ohio football season, now just a short month Away.  You'll notice players holding up four fingers in the above photo?  They'll be shooting for "five" come this December.  Our congratulations and best wishes to the Coldwater Cavaliers to make it happen, this week's "Who's Hot" honorees on Press Pros.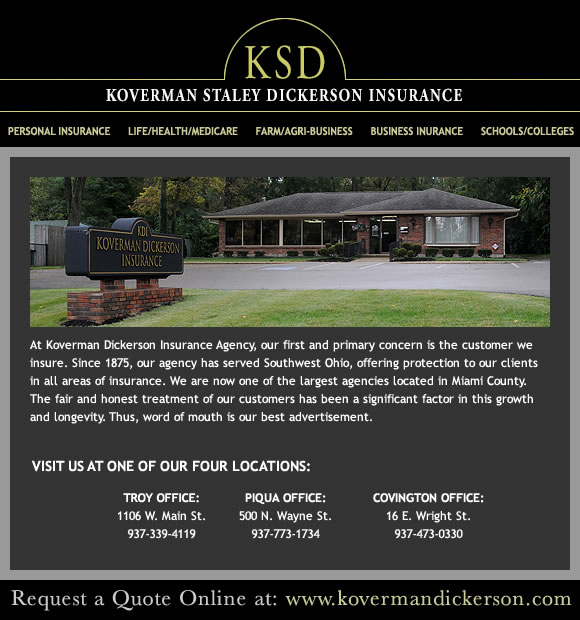 For all your insurance needs…home, auto, farm and commercial…trust the professional experience of the Koverman-Staley-Dickerson Agency with offices in Troy, Covington and Piqua, Ohio.  "KSD" joins Press Pros Magazine in congratulating this week's Who's Hot honorees, the Coldwater Cavaliers.