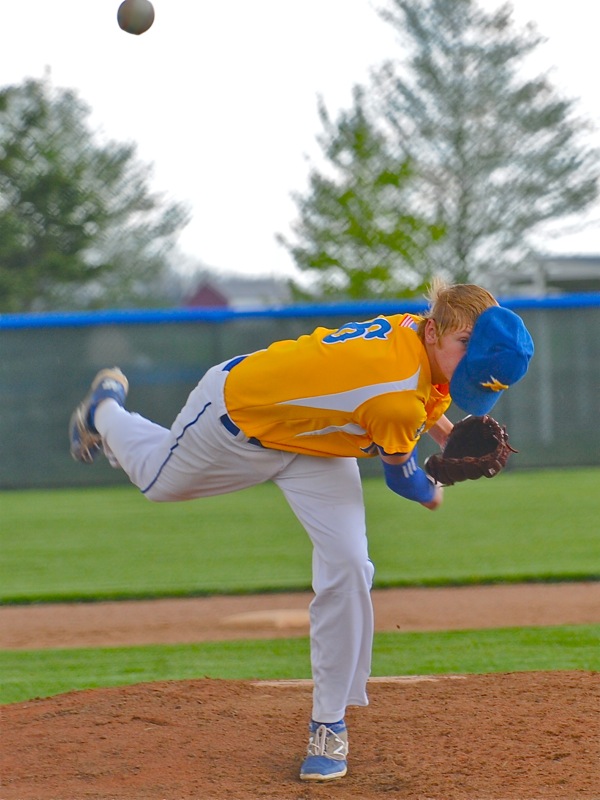 Hunter Cohee – Russia High School

The best sports photos don't always have much to do with the most dramatic sports moments.  Sometimes, you're just the right person at the right time for a great sports moment.  Such was Russia pitcher Hunter Cohee (above) earlier in the week when he pitched the Raiders past Shelby County League rival Jackson Center, 16-0.  It's obvious by the score that Hunter's four innings of work was not the most entertaining memory of the game.  No, it was the battle he waged with his hat throughout the game that caught Press Pros photographer Julie Wright's eye, who immediately came to the conclusion that anyone can throw strikes with both eyes open.  Doing it with your hat in the way…well, that's quite another proposition.  At any rate, we were there to appreciate the irony of the moment and share it here with best wishes to Hunter and the Raiders as they enter tournament play in the coming week.  Press Pros and KSD Insurance congratulates Hunter Cohee…this week's "Who's Hot" honoree on Press Pros.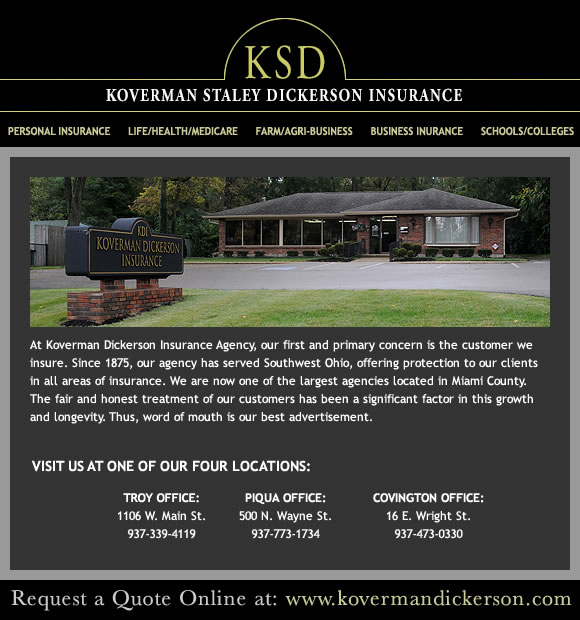 For all your insurance needs…home, auto, farm and commercial…trust the professional experience of the Koverman-Staley-Dickerson Agency with offices in Troy, Covington and Piqua, Ohio.  "KSD" joins Press Pros Magazine in congratulating this week's Who's Hot honoree, Hunter Cohee of the Russia Raiders.