Hunter Wilker – Marion Local High School

It's nothing new to Marion Local's Hunter Wilker…to make big plays and contribute in such an impactful way to his team's success on the football field.  But never in his three previous season as the Flyers' junior contributed so much in one game.  Last Friday against Minster, Wilker caught four touchdown passes and amassed 150 total yards receiving in a 56-28 win over Minster.  "It's fun to be a part of this offense,"  he said afterwards.  "We have so many weapons and tonight we definitely came up with the big play."  Congratulations to Hunter Wilker of Marion Local High School…this week's "Who's Hot" standout on Press Pros.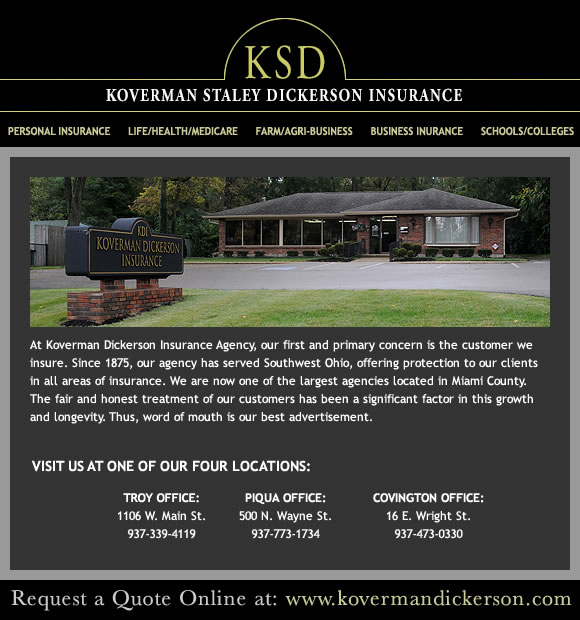 For all your insurance needs…home, auto, farm and commercial…trust the professional experience of the Koverman-Staley-Dickerson Agency with offices in Troy, Covington and Piqua, Ohio.  "KSD" joins Press Pros Magazine in congratulating this week's Who's Hot honoree, Hunter Wilker  from Marion Local High School.