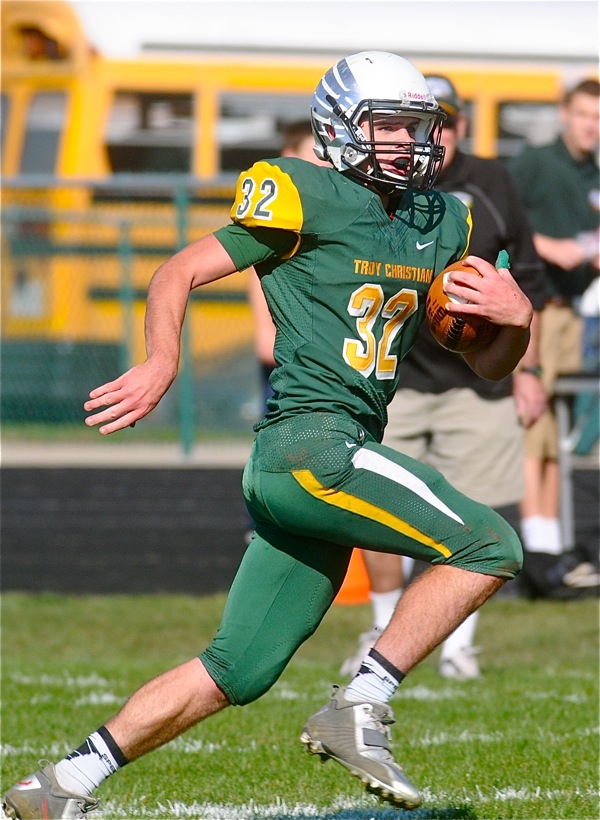 Luke Dillahunt – Troy Christian High School

The question has been now for three years…since Steve Nolan came in to rebuild the football program at Troy Christian.  Is there enough talent, and are there enough kids to play to make the Eagles a legit competitor on a given Friday against the likes of the area's best Division VII teams?  Well, they think they can, in Nolan's words, "As long as we stay healthy."  The Eagles only dress about 30 kids.  And, they'll contend as long as Luke Dillahunt carries the football.  Coming off a 2,000-yard junior campaign, the 5'10", 185 lb. tailback earned "Who's Hot" recognition this week for his 183 yard, three touchdown effort last Friday in the season opener against Lima Perry, a 49-0 win.  "I saw a lot of green grass ahead of me,"  he said afterwards.  "It was a great feeling."  Best wishes to see lots more of it, Luke.  Congratulations to Luke Dillahunt of Troy Christian, this week's "Who's Hot" honoree on Press Pros.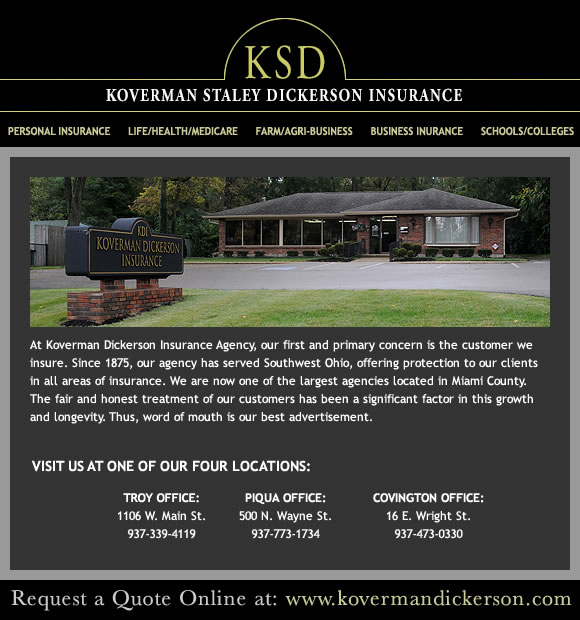 For all your insurance needs…home, auto, farm and commercial…trust the professional experience of the Koverman-Staley-Dickerson Agency with offices in Troy, Covington and Piqua, Ohio.  "KSD" joins Press Pros Magazine in congratulating this week's Who's Hot honoree, Luke Dillahunt  from Troy Christian School.