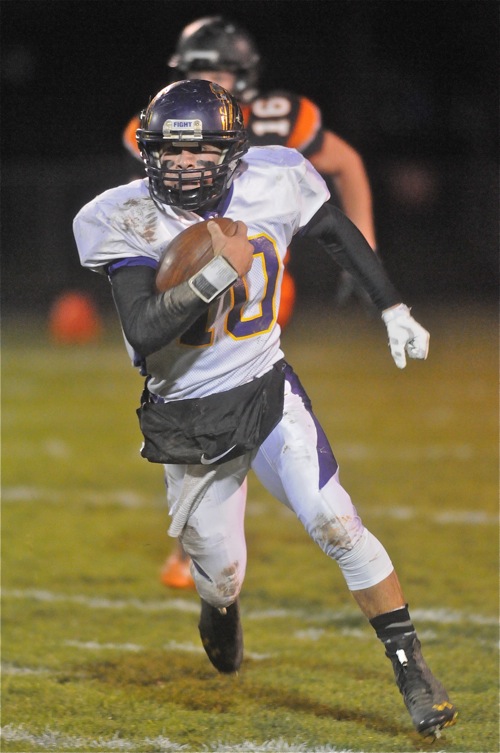 Kaleb Romero – Mechanicsburg High School

Regardless of the sport, he's hard to overlook, but easy to appreciate.  We're talking about junior quarterback Kaleb Romero, this week's "Who's Hot" honoree for his performance in last week's 42-12 win over Delphos Jefferson in the football regional semi-finals.  A two-time state champion in wrestling, Romero ran for 188 yards and through for 224 yards and three touchdowns to advance this week's regional final clash with defending Division VI state champion Marion Local. "You don't get too many opportunities like this,"  says Romero.  "So you have to make the most of it."  Congratulations to Kaleb Romero of Sidney Lehman, this week's "Who's Hot" honoree on Press Pros.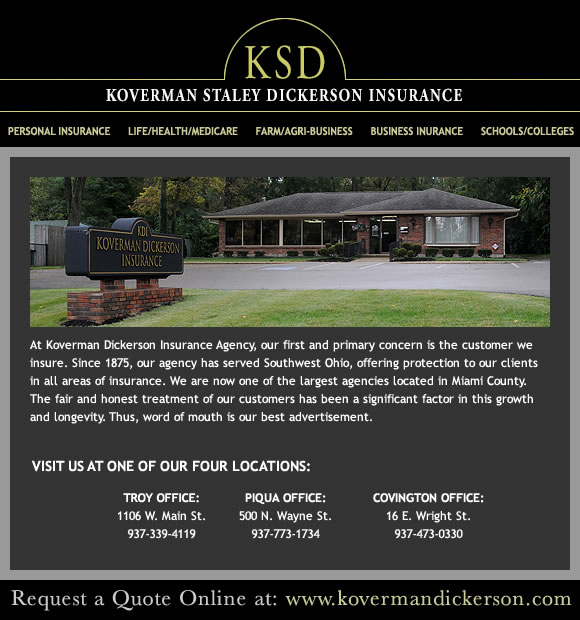 For all your insurance needs…home, auto, farm and commercial…trust the professional experience of the Koverman-Staley-Dickerson Agency with offices in Troy, Covington and Piqua, Ohio.  "KSD" joins Press Pros Magazine in congratulating this week's Who's Hot honoree, Kaleb Romero from Mechanisburg High School.