Josh Nixon – Minster High School

He'll tell you he likes competition, and he likes being his team's leader at quarterback.  And Minster's Josh Nixon has taken those challenges seriously.  A junior, he's led the Wildcats to a 7-3 regular season record in the Midwest Athletic Conference and to the brink of the 2014 post-season playoffs.  He recently broke the school's record for career touchdown passes (45), and continues to build on that record with a gifted set of skill position teammates, headed by Division I collegiate prospect, Eli Wolf.  "We give Josh a lot of responsibility to make decisions on the field and to make plays,"  says his coach, Geron Stokes.  "Probably more than most quarterbacks with his experience."  He's thrived with that responsibility and his individual records, as well as his team's records, reflect that.  Congratulations to Josh Nixon of Minster High School…this week's "Who's Hot" honoree on Press Pros.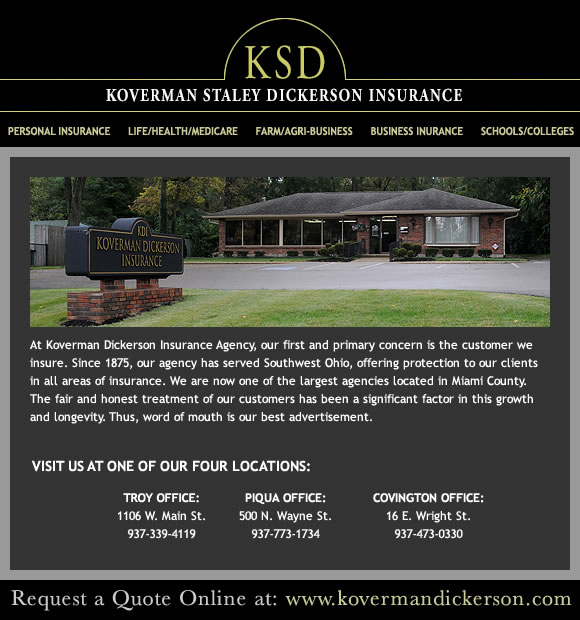 For all your insurance needs…home, auto, farm and commercial…trust the professional experience of the Koverman-Staley-Dickerson Agency with offices in Troy, Covington and Piqua, Ohio.  "KSD" joins Press Pros Magazine in congratulating this week's Who's Hot honoree, Josh Nixon from Minster High School.