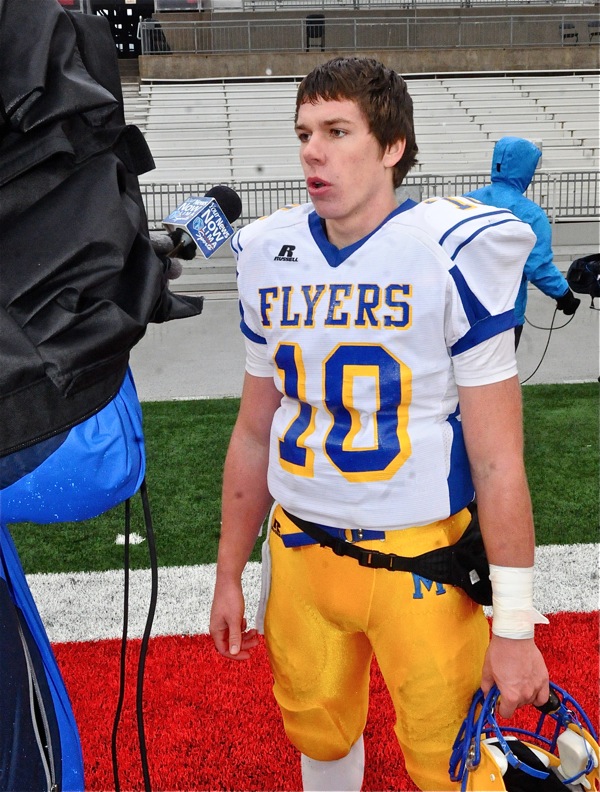 Dustin Rethman – Marion Local High School

They say good things come to those who wait.  Never more true than with this week's "Who's Hot" honoree, Dustin Rethman, of Marion Local High School.  He patiently waited for an opportunity to play quarterback for the Flyers during a period where the team was winning four straight state titles,  and led by all-stater Adam Bertke.  When Bertke got hurt midway during the 2013 season, Rethman confidently stepped in.  When Bertke graduated the following spring, Rethman confidently assumed the position for good. And he made good, as well, directing the Flyers to a second consecutive unbeaten season and that fourth title.  Finally, last week, Rethman was selected as the Press Pros MAC Student Athlete of The Year for 2014-15, receiving a scholarship of $2,000 on behalf of area MAC sponsors on Press Pros which he'll use as a student at Ohio State University next fall.  Congratulations to Dustin Rethman of the Marion Local Flyers, this week's "Who's Hot" honoree on Press Pros.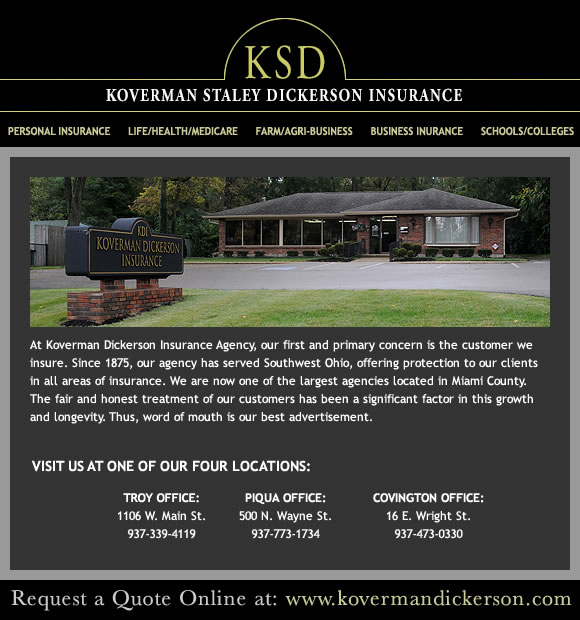 For all your insurance needs…home, auto, farm and commercial…trust the professional experience of the Koverman-Staley-Dickerson Agency with offices in Troy, Covington and Piqua, Ohio.  "KSD" joins Press Pros Magazine in congratulating this week's Who's Hot honoree, Dustin Rethman  from Marion Local High School.