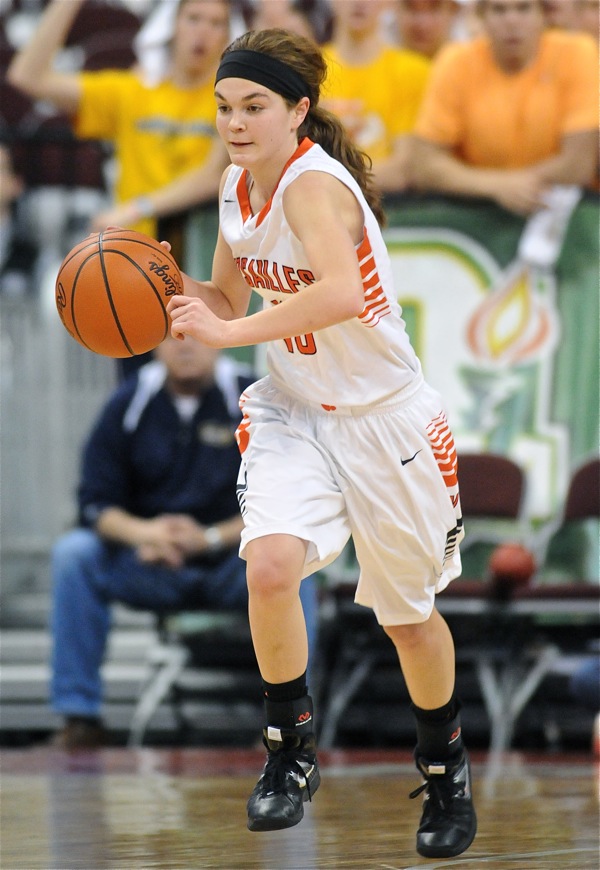 Kami McEldowney – Versailles High School

In terms of basketball experience, it was just plain fun to watch.  That is, last Saturday's Division III state basketball championship game between Versailles and Ottawa Glandorf.  What made it so much fun?  Well, freshmen aren't supposed to be prepared to contribute on such a big stage, with so much at stake.  But that's exactly what Kami McEldowney did for the Lady Tigers.  The freshman point guard played as if she had ice water in her veins, scoring 12 points, dishing out 3 assists, and had a steal in a 49-46 win to claim the school's second women's title.  "She doesn't play like a freshman,"  said her coach Jacki Stonebraker aftewards.  "And after about a month the older girls learned to look up to her.  They have confidence in her."  And she's going to play a lot more in the next three years, maybe even for another state championship.  Congratulations again to Kami McEldowney of the Verssailles Tigers, this week's "Who's Hot" honoree on Press Pros.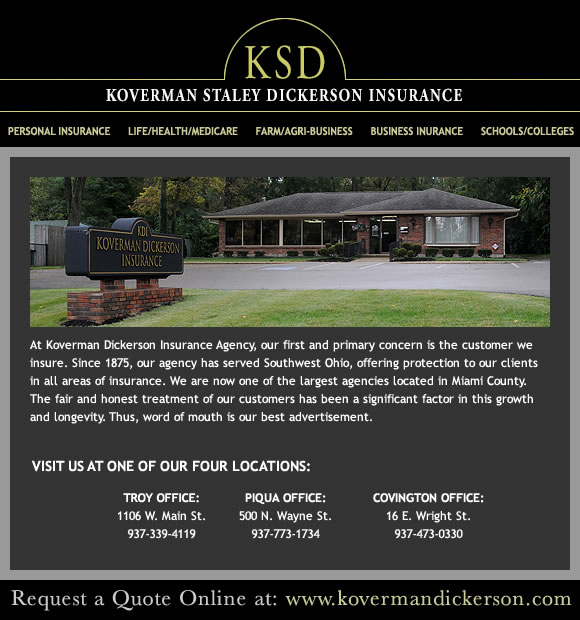 For all your insurance needs…home, auto, farm and commercial…trust the professional experience of the Koverman-Staley-Dickerson Agency with offices in Troy, Covington and Piqua, Ohio.  "KSD" joins Press Pros Magazine in congratulating this week's Who's Hot honoree, Kami McEldowney  from Versailles  High School.