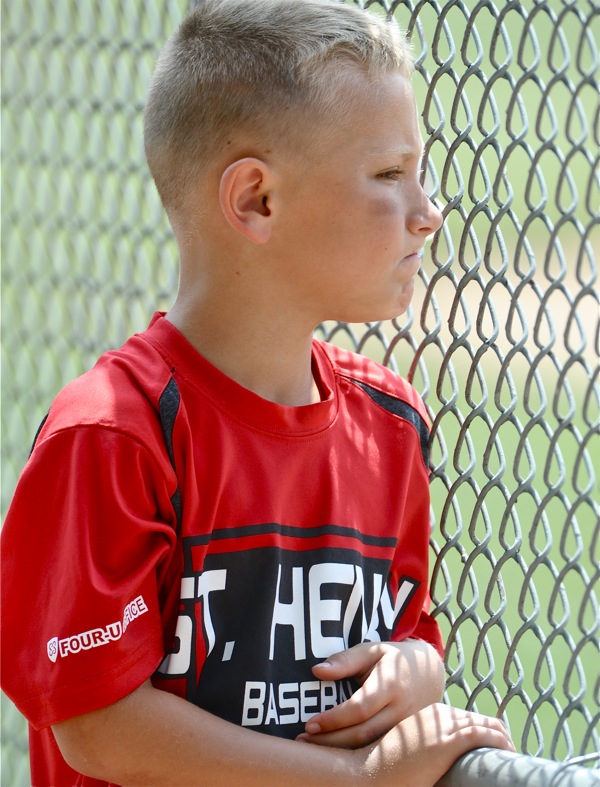 The Next Generation….

 We never learned his name.  It wasn't important.  The expression, and the focus of this little guy from St. Henry watching the 12-year-olds during last weekend's Craig Stammen youth baseball classic needs no words of identification or description.  The point is this.  He wanted to be out there.  He wanted to play with the bigger boys;  and soon he'll get his chance.  He already knows he can catch, and throw, and run faster than some of the others.  He just has to wait.  It's the reason why baseball is the sport it is.  You don't have to be as big as some, you just have to have skills – run, hit, hit with power, catch it, and throw.  Do any two of those things, at least, and you're a ballplayer.  Our congratulations to the community of Versailles, Craig Stammen, and the support of youth baseball…for an outstanding weekend of dreams come true.  It's more than enough to garner "Who's Hot" recognition.  Bigger dreams, we know, will soon follow.

For all your insurance needs…home, auto, farm and commercial…trust the professional experience of the Koverman-Staley-Dickerson Agency with offices in Troy, Covington, Tipp City, New Carlisle and Piqua, Ohio.  The Koverman-Staley-Dickerson agency joins Press Pros Magazine in congratulating this week's Who's Hot honorees, Versailles youth baseball.