Brody Hoying – Coldwater High School

He was one of the first of the 2013 "Who's Hot" honorees, and Coldwater quarterback Brody Hoying has now distinguished himself to be one of the last, as well.  The Cavaliers' junior signal caller has led his team to an impressive fifth straight Div. V state tournament Finals appearance this weekend against Cols. Bishop Hartley, and hopes to come home Sunday with the school's fourth title in football, and second in a row.  Press Pros Magazine joins the Koverman-Dickerson Agency in Troy, Covington and Piqua in congratulating Coldwater's Brody Hoying, this week's selection as  our "Who's Hot" honoree.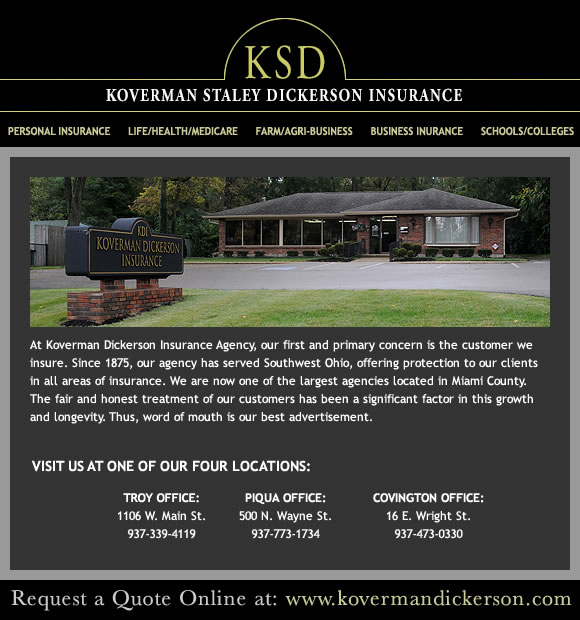 For all your insurance needs…home, auto, farm and commercial…trust the professional experience of the Koverman-Dickerson Agency with offices in Troy, Covington and Piqua, Ohio.  "KDI" joins Press Pros Magazine in congratulating this week's Who's Hot honoree Brody Hoying from Coldwater High School.