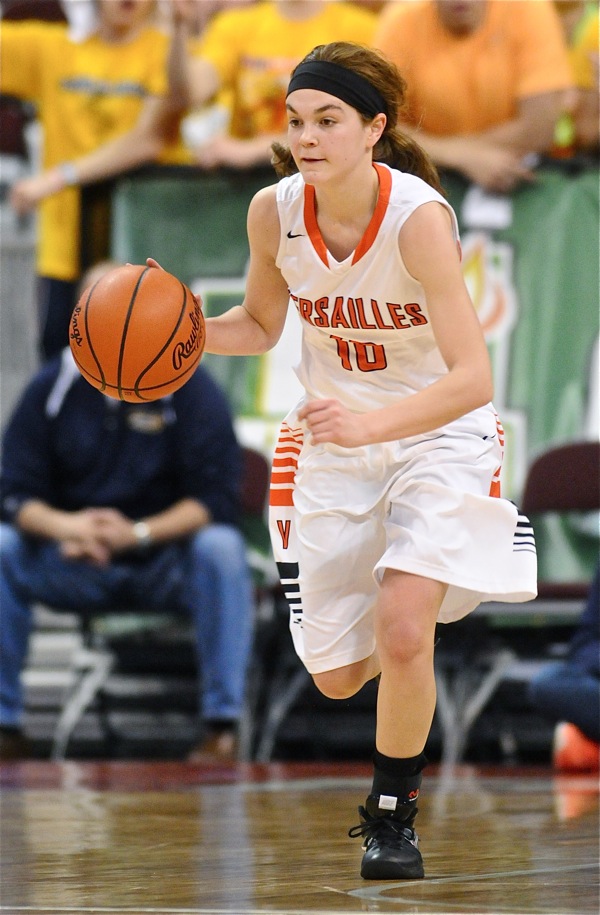 Kami McEldowney – Versailles High School

If you're a Versailles Tigers fan and you can't wait for basketball season, then the next best thing is replaying last spring's girls state championship through the eyes of freshman point guard Kami McEldowney.  In the Tigers' 46-41 win over Ottawa Glandorf, McEldowney played 29 minutes, scored 12 points and handed out 3 assists, more than enough for even off-season recognition on our "Who's Hot" page.  Her story, by the way, can be read in this week's features on Press Pros.  Congratulations to Kami McEldowney of the Versailles Tigers, this week's "Who's Hot" honoree on Press Pros.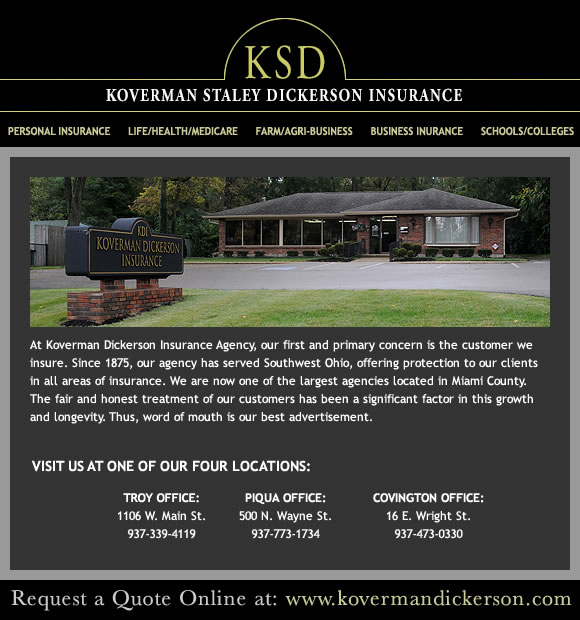 For all your insurance needs…home, auto, farm and commercial…trust the professional experience of the Koverman-Staley-Dickerson Agency with offices in Troy, Covington and Piqua, Ohio.  "KSD" joins Press Pros Magazine in congratulating this week's Who's Hot honoree, Kami McEldowney  from Versailles High School.