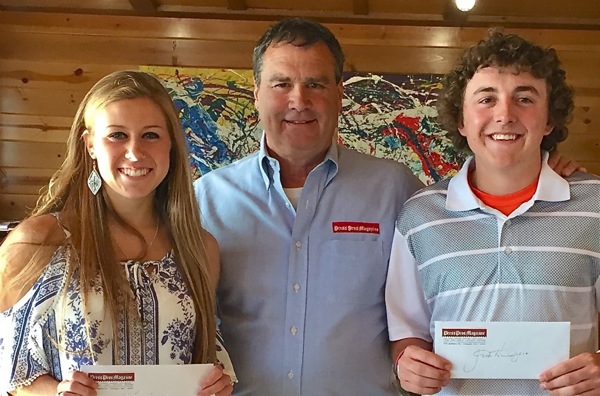 Kristin Langston (left) and Jack Hemmelgarn (right)

Aside from covering the Midwest Athletic Conference (the "MAC") on a regular basis,  the most gratifying thing we do at Press Pros is represent sponsors of MAC activities on the site by presenting their annual Scholar Athletes of The Year Awards, a pair of $2,000 scholarship this year to Versailles senior Kristin Langston, and Coldwater senior Jack Hemmelgarn.  Langston is a two-time state champion in volleyball (2014) and basketball (2015) and Hemmelgarn was a member of four straight Division V championships in football, along with being the 2015 Division V Ohio Offensive Player of The Year.  Kristin will attend to Ohio Northern in the fall to study business, while Jack will go to Bowling Green to pursue a degree in education.  Press Pros and the Koverman-Staley-Dickerson agency congratulates Kristin Langston and Jack Hemmelgarn, the 2016 winners of the MAC Scholar Athlete Awards…this week's "Who's Hot" honorees on Press Pros.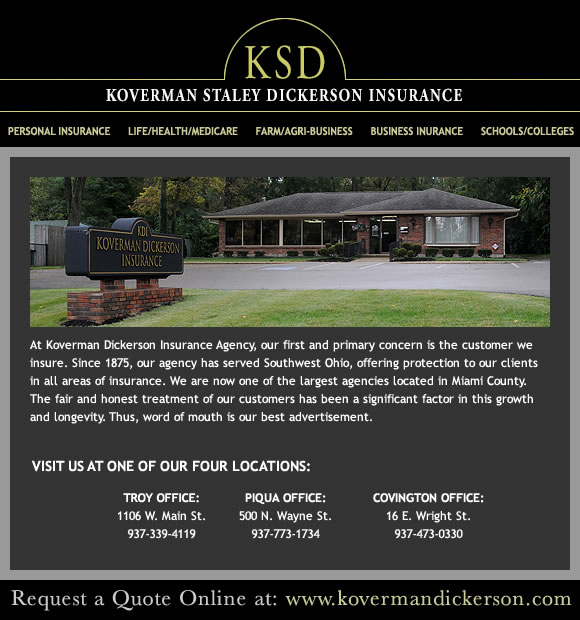 For all your insurance needs…home, auto, farm and commercial…trust the professional experience of the Koverman-Staley-Dickerson Agency with offices in Troy, Covington and Piqua, Ohio.  "KSD" joins Press Pros Magazine in congratulating this week's Who's Hot honorees, Kristan Langston and Jack Hemmelgarn.