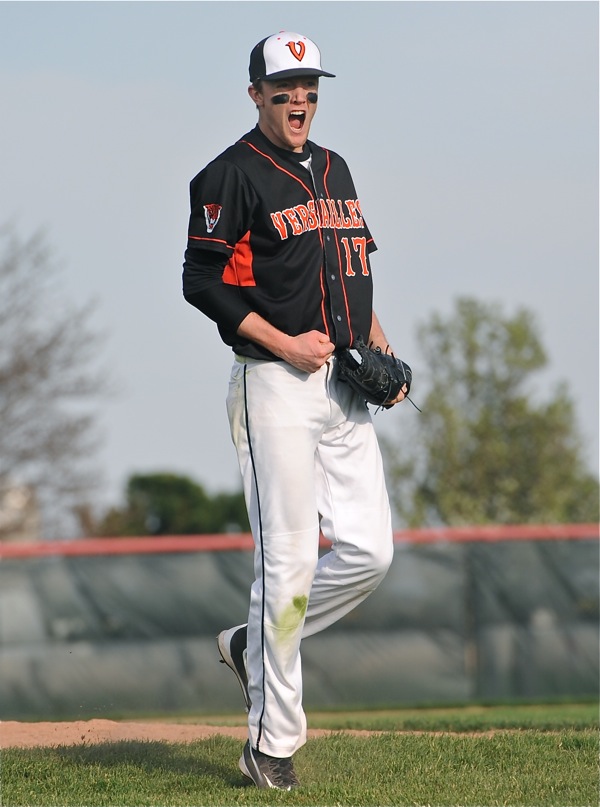 Brett McEldowney – Versailles High School

This week's baseball post carries the irony for trumping what would have been last week's "Who's Hot" post, recognizing St. Henry righthander Mitchel Stammen for his perfect game in the Redskins' win over Minster.  Barely a week later, Versailles righthander Brett McEldowney goes to St. Henry to face that same Stammen and one of the season's best pitching duels ensued.  For the first three innings Stammen was near-perfect again, allowing no hits.  But eventually,, Versailles did break through for a 2-1 win and it was McEldowney who came away with a gem of his own, 12 strikeouts, a 6-hitter, and the win over Stammen and the Redskins.  "Great game for our team,"  said McEldowney.  And as for beating the man who pitched the first "perfect" game in MAC history?  "He's one of the best in the area and I've played against him since we were kids,"  he added.  "This was a lot of fun."  And fun to watch for everyone who witness.  Press Pros and KSD Insurance congratulates Brett McEldowney…this week's "Who's Hot" honoree on Press Pros.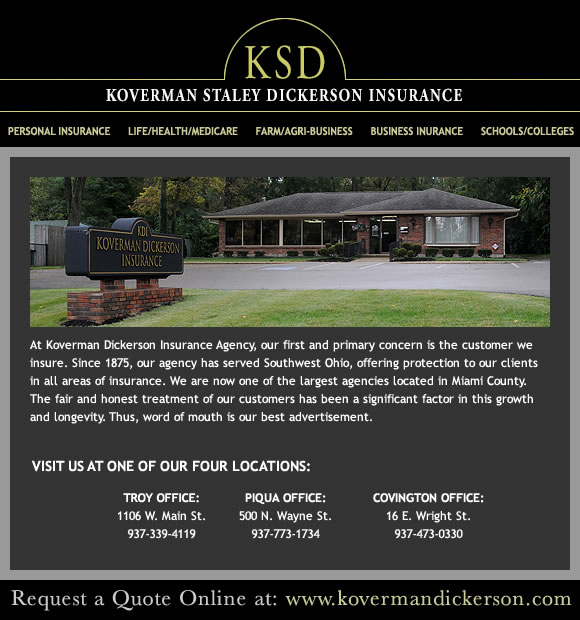 For all your insurance needs…home, auto, farm and commercial…trust the professional experience of the Koverman-Staley-Dickerson Agency with offices in Troy, Covington and Piqua, Ohio.  "KSD" joins Press Pros Magazine in congratulating this week's Who's Hot honoree, Brett McEldowney of the Versailles Tigers.