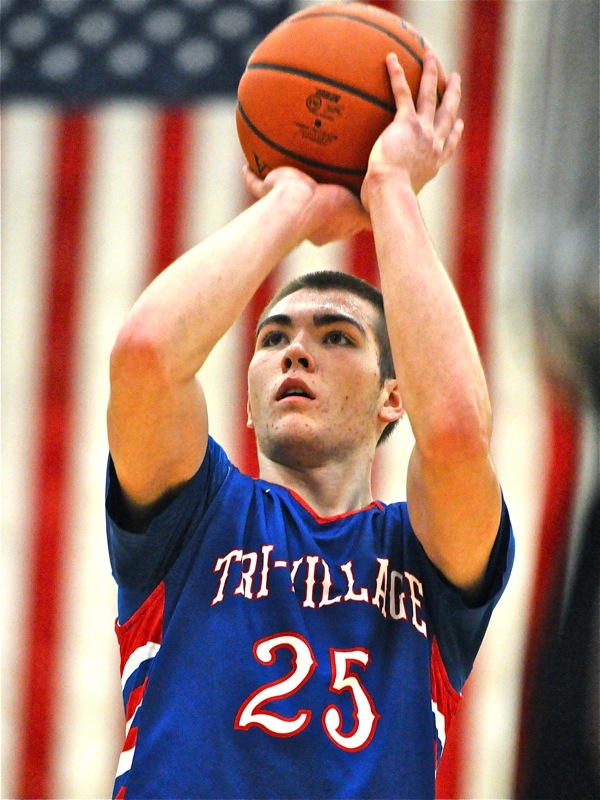 Damion Cook – Tri-Village High School
Senior Damion Cook, from Tri-Village High School is this week's "Who's Hot" honoree, and the argument could be made that no one in area basketball deserves it more;  that no one could possibly be "hotter" than Cook was in Friday night's 86-70 win over the Lehman Cavaliers!  He established a coveted mark in the Tri-Village record book, a community that embraces its basketball like few other members of the Ohio High School Athletic Association.  Unofficially, Cook connected on 21 of 28 shots from the floor to score 50 points in the Patriots 21st win of the season.  "My teammates,"  he added later.  "I owe it to them.  They knew that I was going to score and they trusted me with the basketball."  Sporting one of Division IV basketball's most lethal scoring tandems with Cook and teammate Colton Linkous, the Patriots enter state tournament play this week with high expectations of returning to Columbus.  50-point performances from Damion Cook will get you there.   Congratulations again to Damion Cook of the Lehman Cavaliers, this week's "Who's Hot" honoree on Press Pros.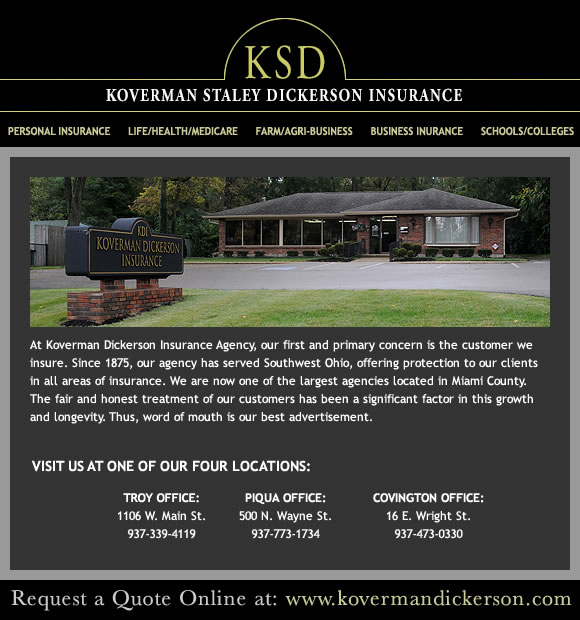 For all your insurance needs…home, auto, farm and commercial…trust the professional experience of the Koverman-Staley-Dickerson Agency with offices in Troy, Covington and Piqua, Ohio.  "KSD" joins Press Pros Magazine in congratulating this week's Who's Hot honoree, Damion Cook from Tri-Village High School.