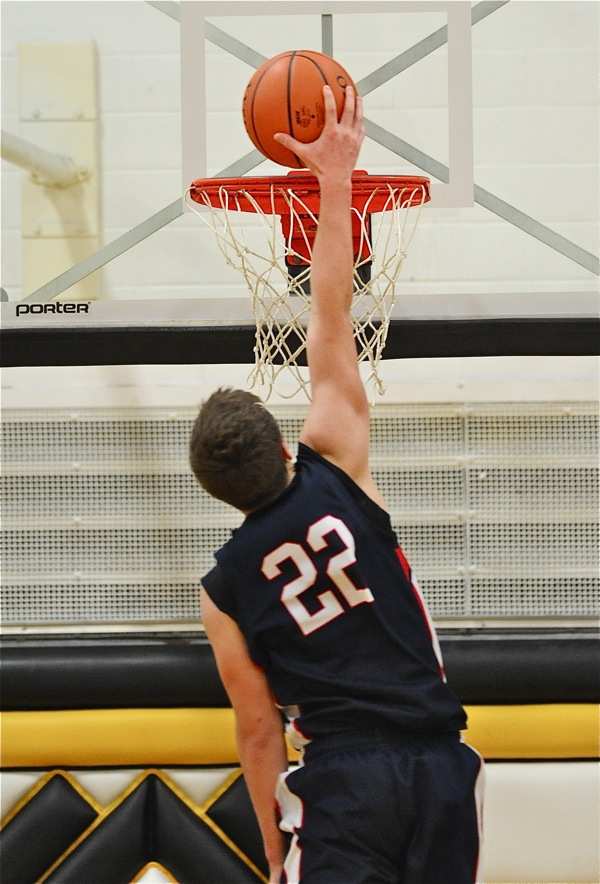 Colton Bachman – Piqua High School

They say the best points are the quiet ones…the ones you can count on to help you win a game, as opposed to just padding the margin.  Well if that's true, no area player deserves recognition for consistency when it matters most than Piqua senior, Colton Bachman.  Playing for what's been little better than a .500 program throughout his four years with the Indians' program, Bachman has quietly accumulated better than 1,400 points.  And more impessively, for the past year has played on a badly injured right knee that requires the complement of a Lenox Hill brace to stabilize a torn ACL.  Nonetheless, he chalked up 33 points on a typical night earlier this year in a one-point win over rival Sidney;  and reprised that performance this week with a 25-point effort in the rematch of the GWOC North schools that Sidney won by 15 points.  He scores from all over – the perimeter, on drives to the hoop, and at 6'3″ he more than capable of getting off his feet for the occasional dunk (above), bad knee and all.  It all proves he's not only consistent, but competitive.  With apologies for using a photo of his back (we didn't think he'd mind), congratulations to Colton Bachman of Piqua, this week's "Who's Hot" honoree on Press Pros.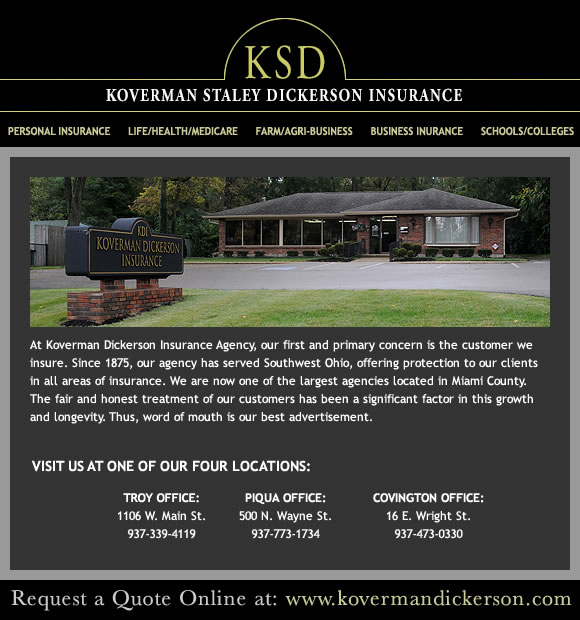 For all your insurance needs…home, auto, farm and commercial…trust the professional experience of the Koverman-Staley-Dickerson Agency with offices in Troy, Covington and Piqua, Ohio.  "KSD" joins Press Pros Magazine in congratulating this week's Who's Hot honoree, Colton Bachman,  from Piqua High School.