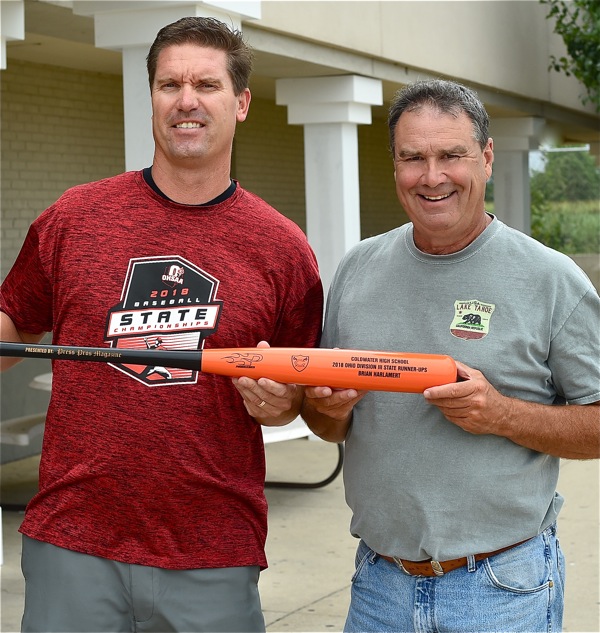 Brian Harlamert – Coldwater High School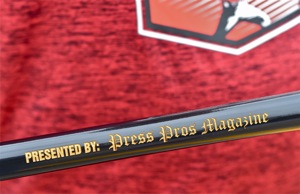 It took us a couple of months to get it done, but anything that's worth it is worth waiting for, right?  So this week we finally hooked up with Coldwater baseball coach Brian Harlamert and presented him with the 'trophy' bat from the Phoenix Bat Company, recognizing the Cavaliers' Division III state champion runners-up in June's OHSAA baseball tournament.  He would have rather had one that said state champions, for sure, but titles don't come easy, and Harlamert already has one in his pocket.  The presentation bat is provided by the Phoenix Bat Company, in Plain City, in recognition of Coldwater's making the state final game, but more, it's symbolic of that company's support of baseball at every level on Press Pros throughout the year.  Coldwater, of course, has won the state title in baseball six times previous, including the 2014 Division III championship, with Harlamert as coach.With appreciation to the Phoenix Company, we congratulate Brian Harlamert and the Coldwater Cavaliers for coming one game short, but still…for being the 2018 Division III runners-up in Ohio high school baseball.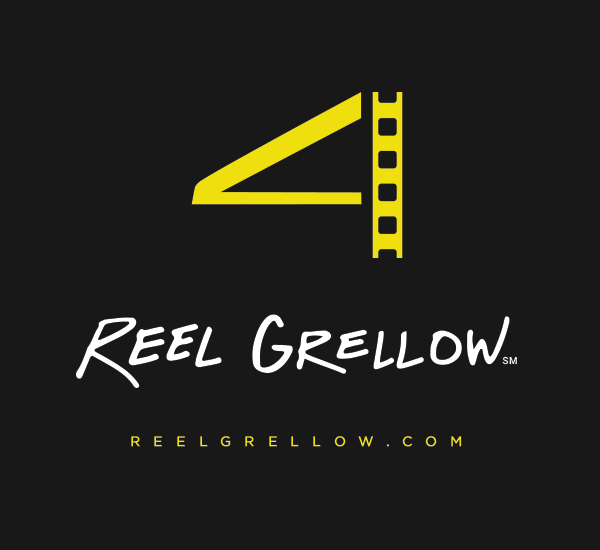 Reel Grellow has the ability to breathe life into your marketing through movement and storytelling. We design video promotional pieces that add creativity,  strength and credibility to any brand.  Reel Grellow joins Press Pros Magazine in congratulating this week's "Who's Hot" honoree, Brian Harlamert, of the Coldwater Cavaliers.