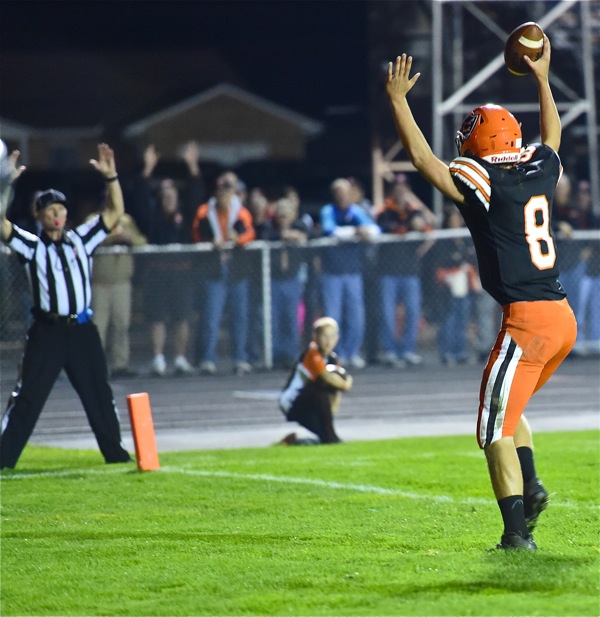 Sam Broering – Coldwater High School

We often hear from readers that the person with the biggest statistical night is not always the person most deserving of our "Who's Hot" recognition.  "Just doing your job is plenty enough,"  said one respondent this weekend.  And to that end we offer you Coldwater quarterback Sam Broering, pictured above, as he scored on a two yard pass in Friday's game with Anna, which got the Cavaliers on the board in the second half and on their way to an eventual 28-21 comeback win.  Stats-wise, Broering didn't set records;  he was just consistent in his performance of managing the game.  He connected on 20 of 32 passing attempts, though, for 263 yards, and yes he scored a TD of his own…and even did some officiating, as the accompanying photo suggests.  "We just made the proper adjustments at halftime,"  he said later, of coming back from a 14-0 deficit.  "Our coaches put us in a good position to win."  Yes, but being able to capitalize on being in a good position is just as important, as the respondent suggested.  And for that…we're proud to recognize Sam Broering, of Coldwater, as this week's "Who's Hot" honoree on Press Pros.  Congratulations!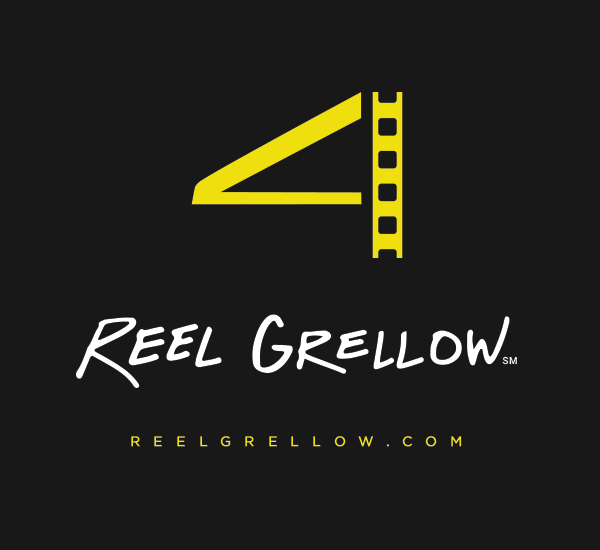 Reel Grellow HAS THE ABILITY TO breathe life into your marketing through movement and storytelling. We design video promotional pieces that add creativity,  strength and credibility to any brand.  Reel Grellow joins Press Pros Magazine in congratulating this week's "Who's Hot" honoree,  Sam Broering, from Coldwater High School.