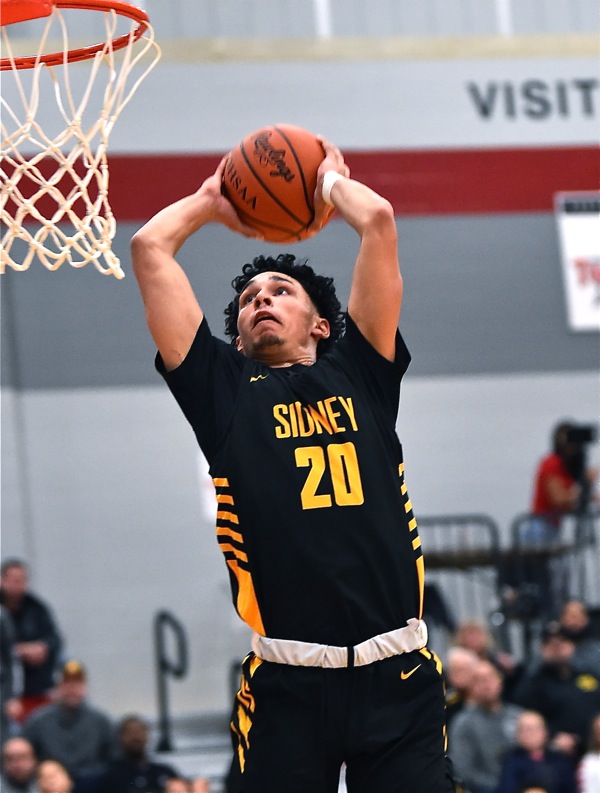 Andre Gordon – Sidney High School

This week's 'Who's Hot' recipient has a bit of a different twist…because it's no surprise that the basketball talents of Sidney's Andre Gordon would make him a candidate on any given week. For in fact he scored a mere 15 points in the Yellow Jackets' 67-48 win over Troy last Friday night – most of those coming in the second half, when the game was already determined. But the twist in this recognition comes as a result of an unusual relationship between Gordon and Press Pros associate editor Julie Wright, and an incident they share and remember. A year ago this past fall, while playing quarterback for Sidney, Gordon ran out of bounds in a playoff game against Belmont, and…accidentally ran over Wright while she stood in the corner of the end zone photographing the action on the field. She didn't see him coming, and he didn't see her! Wright suffered a concussion, some damaged neck vertebra, and eventually had to have fusion surgery this past June. But in the prep work leading up to her neck surgery they found that Julie had cardiac issues that in time would require another, more traumatic procedure, so in essence, Andre Gordon may have saved her life.  In the meantime Gordon had transferred to play his senior season of basketball at Huntington Prep, in Huntington, West Virginia…and this past summer committed to play basketball next year at Virginia Tech. Their relationship actually goes back a couple of years when Wright had shared some basketball photos with Gordon…and was impressed with his personality, humility, and for "just being a genuine nice kid." But somehow, Gordon had become knowledgeable about her injury from that Belmont football game because when I mentioned her name to him in Troy last week, he asked, "How did her surgery go? I hope she's gonna' be alright." So you might see Andre Gordon featured again this season on 'Who's Hot' for a night in which he does more than 15 points in a wide-open win. But sometimes what you do on the court pales in comparison to what you do because you're just a nice kid. Congratulations this week for being both! Andre Gordon…this week's 'Who's Hot' honoree!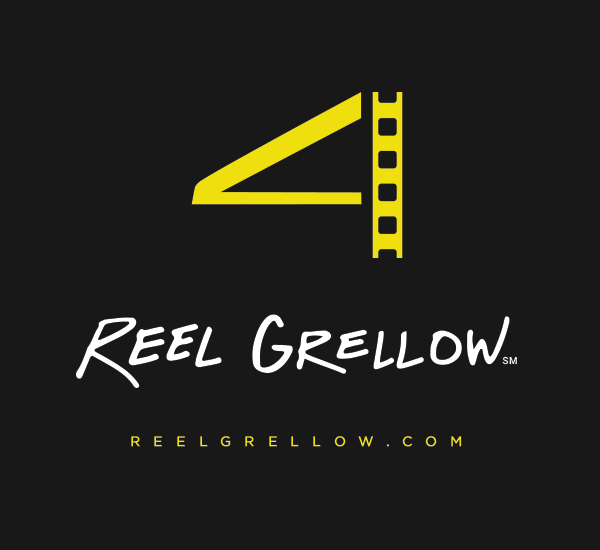 Reel Grellow has the ability to breathe life into your marketing through movement and storytelling. We design video promotional pieces that add creativity,  strength and credibility to any brand.  Reel Grellow joins Press Pros Magazine in congratulating this week's "Who's Hot" honoree, Tanner Schroeder from McComb High School.