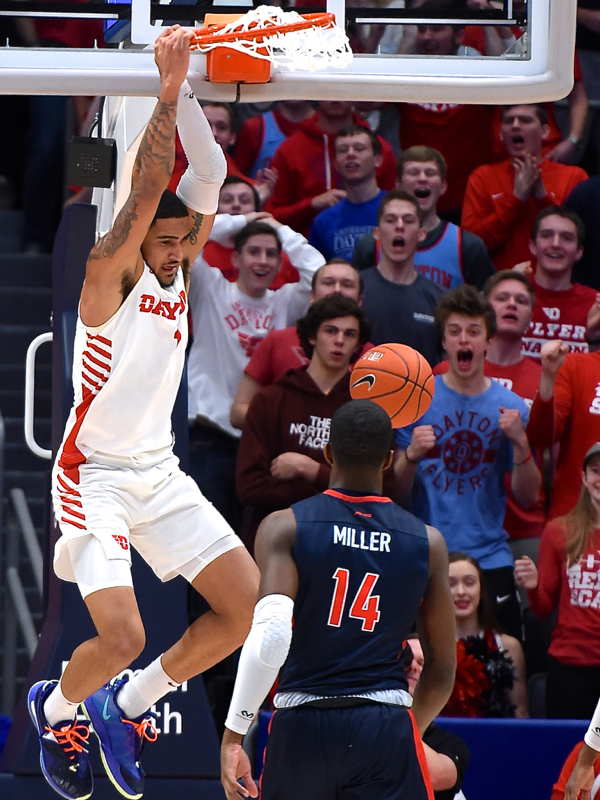 Obi Toppin – University of Dayton

If you haven't noticed, or seen, or even heard about the Dayton Flyers' Obi Toppin, perhaps it's time to come out into the sunshine.  The Flyers' redshirt sophomore is the talk of the NCAA basketball culture this winter, averaging 17 points a game, but leading the nation in dunks, and dunk excitement (see above photo).  More, Toppin, 'dunked' his way to his 1000th point on Saturday in the flyers 80-70 win over Duquesne, a remarkable feat for just two years of regular play…and for a player who rarely shoots from three-point range.  He also re-set the season record for dunks with 89, besting his own mark from a year ago when he set it then with 83.  The Flyers are ranked #5 in the country, are undefeated in A-10 play, and own a composite record of 25-2.  But they wouldn't be without Obi Toppin, who has some writing that he's "the best player in the country.  Why argue?  Our congratulation to this week's 'Who's Hot' selection on Press Pros, Obi Toppin of the Dayton Flyers.
Peace of mind is as easy as the relationship you have with your insurance agent for auto, home, business, property, life and health.  If you're not sleeping well at night, call us.  The Eric Biggs agency in Versailles joins Press Pros Magazine in congratulating this week's "Who's Hot" honoree, Obi Toppin, from the University of Dayton.