Although the two highly-rated college signees rarely guarded one another, Ohio State-bound Devin Royal got in the last word against close friend and Xavier signee Dailyn Swain with a 23-point night as Pickerington Central beat Columbus Africentric in the Jared Sullinger Play-by-Play Scholastic Classic.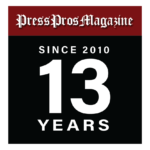 Pickerington, OH – In 2000, Philadelphia-based media mogul Jeremy Treatman founded the Scholastic Play-by-Play Classics to give high school basketball fans access to the top players and teams in one venue. As a matchmaker of sports, Treatman seeks out the hotshot college prospects that fans will someday be viewing on their big-screen HD TVs.
Treatman's events throughout the East Coast and Midwest have showcased the likes of LeBron James, Kobe Bryant, Kevin Durant and Dwight Howard. The nightcap of Saturday's four-game card at Pickerington Central, named for 2010 PBP MVP Jared Sullinger of Northland, featured two state final four contenders with legitimate Ohio Mr. Basketball candidates.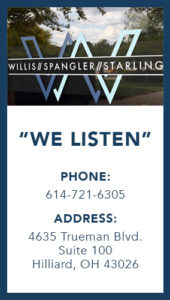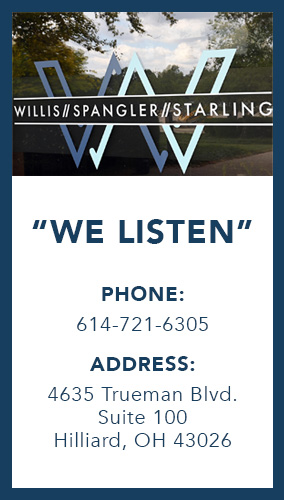 As fate would have it, Ohio State-bound Pickerington Central senior Devin Royal and Xavier-bound senior Dailyn Swain of  Columbus Africentric rarely guarded one another, which might seem especially odd given that both are in the 6-foot-6 to 6-7 range and projected as stretch forwards. Even so, the intriguing matchup provided its share of ooh-and-ah moments for the sellout crowd.
With Royal leading the way, Pickerington Central — the defending Division I state champion – pulled away late for a 49-41 win over 2022 state semifinalist Africentric. Royal scored 18 of his game-high 23 points in the second half and also grabbed a game-high eight rebounds. Four of his baskets were open-court dunks created either by steals or Nubians turnovers.
"It's great being able to compete against Dailyn because we've playing against each other or on the same team in AAU ball since we were kids," said Royal, who is listed at 6-6, 215 pounds but has bulked up considerably since last March's magical tournament run. "We were able to do what we did in the second half because we stepped on the defensive side and got some easy baskets."
Swain, 6-7 and 185 pounds, totaled 16 points, seven rebounds, three assists and two blocks to pace Africentric, which trailed by just four with 2:10 remaining. There were six lead changes and eight ties in the contest.
"It was really fun getting to share the court with Devin," Swain said. "We've known each other since fourth or fifth grade and were teammates for All-Ohio Red since our freshman year. Our teams have faced each other three times in our career and he's gotten me all three, but this was the closest one. I suppose their size and discipline won out in the end. We could have knocked down some more shots and we definitely made some bad turnovers."
Royal and Swain each are rated as four-star prospects but have slightly different skillsets. Royal is more of a catch-and-shoot small forward who can excel in the low and high post when called upon. He also is a fine passer and spectacular finisher, as evidenced by his second half performance. Swain dominates the ball and uses his long arms and one-on-one moves to get to the basket. He could easily flex as a shooting guard in college.
"At some points in the game, you just want to watch those guys do what they do best and let them go," Africentric coach Michael Bates said. "When Dailyn is in his mojo, he can make some breathtaking plays completely off script. For the most part, I thought we did a great job guarding Devin in the half court, but got most of his points in the second half on pick-sizes and run-outs because of our turnovers. I do love to watch him play, though."
Bates and Pickerington Central coach Eric Krueger said the main reason Royal and Swain didn't guard one another was because of the potential for foul trouble.
"You know they're going at each other hard if they guard each other, and both guys hard to guard" Krueger said. "Devin already spent chunks on the bench with foul trouble. It seemed like whenever one guy would get a huge basket, the other would turn around and do something just as great on the other end. I'm too busy coaching the game to enjoy it, but I'll take it in more when watching the film tomorrow."
To Krueger's point, Royal stole the ball from Swain and went coast to coast for a dunk with 2:41 remaining to give Central a 43-37 lead. On the next possession, Swain darted through triple coverage for a finger-roll basket. Royal answered with a runner and completed a three-point play at the 1:50 mark to put the final dagger in Africentric's hopes.
Central improved its record to 12-5, with four of the defeats coming to out-of-state powers and the other to 2022 state-runner-up Centerville 60-54 in December.
The Tigers, eighth in the first Associated Press poll, also owns quality wins over Newark (twice), Gahanna and Trotwood Madison. Central is still trying to replace early graduate Sonny Styles, who plays football at Ohio State, and Pitt football signee Rasheem Biles, who will miss the season with a torn ACL sustained in football.
"We just want to continue building momentum as a team and we took a big step in that regard with tough wins over really good Newark and Africentric teams this weekend," Krueger said. "This group has had a lot of pressure on them. being defending state champs, but they've handled it well. Our goal always is to play our best basketball in March and we're showing some positive signs of getting there."
Tied for 10th in the initial Division III state poll, Africentric (13-4) is honed in on a City League South Division title, but its hopes are focused on another deep tournament run. The Nubians' other defeats have come to Division I powers Lakota East, Cleveland St. Ignatius and Hilliard Bradley and to 2022 Division III state semifinalist Lutheran East.
"I always say that iron sharpens iron, and that's were trying to achieve playing all these outstanding teams," Bates said. "I sure hope we can get to Dayton (the state tournament), but it's going to be a tough ride."