It wasn't their day, in more ways than one, but Bradford's Railroaders accessed a big-picture perspective quickly in the aftermath of a frustrating state semifinal defeat.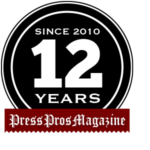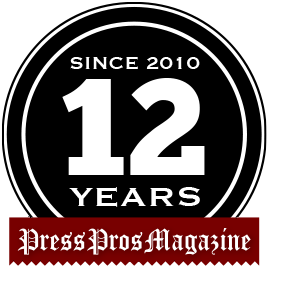 Akron, OH – There are myriad ways of saying what Bradford coach Shon Schaeffer and some of his seniors eloquently expressed after their Division IV state softball semifinal on Friday afternoon.
He opted for a celestial explanation, rather than something more colloquial, but regardless of the method there was one thing noticeably missing – regret.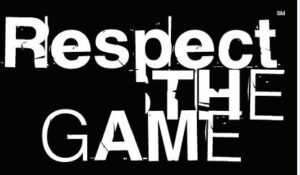 That emotion, bathed in tears, is anticipated when a 10-1 loss intrudes on what a defending champion hopes will be a victory that advances them to the brink of another title.
But Schaffer and the Railroaders seemed to quickly realize after their loss to Strasburg that it's possible to be better in many ways despite lacking the trophy to validate that claim.
"Nobody thought we would get this far," Schaffer said. "I told some of my coaches, 'Everything after this is like icing on the cake.' We already had a beautiful cake, getting this far. It's been a great season for these girls."
Nothing about the loss to Strasburg made much sense, given that Bradford (23-6) had the experience of dominating its competition a year ago at Firestone Stadium while winning the school's first state championship, and that it returned riding a 17-game winning streak during which the Railroaders averaged more than 10 runs per-game.
But despite that, the Bradford came out clearly nervous, booting the ball uncharacteristically during infield warm-ups and flailing futilely at the plate through four innings.
"I thought the girls played well, but I had trouble reining them back in," Schaffer said. "They were pretty nervous in the beginning. We kicked the ball around a bit and I had trouble refocusing them. They looked shook."
It showed when Strasburg put runners at second and third to start the first inning, courtesy of a throwing error from third-baseman Abby Fike.
"I was really nervous," Fike said. "I don't know why. This field is kind of a big thing."

Nylani Beireis picked up her teammate, getting two quick outs, then deflecting a line drive up the middle to shortstop Austy Miller, who gunned the batter down at first to keep things scoreless.
"I thought that would break the nerves a little bit," Schaffer said. "But we carried that with us into the fourth or fifth inning and just couldn't get it back."
By then, the outcome was all but settled, thanks to a four-run Strasburg second and a three-run third.
The Railroaders were a strike away from escaping another second-and-third jam in the second when Strasburg's Hayley Reiger smoked a three-run home run over the left-center field fence.
"That pitch was called inside, and I tried to throw it inside," Beireis said. "I don't know if I got it over the plate, but she got around on it and took it far."
The Tigers (27-4) flashed their offensive versatility in the third, scoring three times via only one hit.
Bradford helped with an errant throw to home on a squeeze bunt that scored a pair.
"I don't know if I made the softball gods mad, but nothing went out way," Schaffer said. "All our balls were hit right at them and all our boots were far enough away that we couldn't make a play. Theirs were close enough they could make a play.
"The game just never came to us. We could never get the momentum. I was like, 'Man, who did I make mad?' "
Bradford, of course, routinely inflicted such laments on its opposition at the 2021 state tournament,  breezing to a pair of shutout victories by a combined 11-0 margin.
Sometimes you're the bear, and sometimes the bear eats you.
Friday was Bradford's turn to be the bug and not the windshield.
"I thought we would score more," Schaffer said. "This is the best-hitting team I've ever coached, by far. We scored runs in bunches. But we were just off the entire game."
Strasburg sophomore Amelia Spidell contributed to that, striking out nine and scattering four hits.
Bradford managed three of those in succession to score its only run in the fifth inning on Miller's sharp single to center, driving home Alani Canan, whose infield single broke up the no-hitter.
Spidell wiggled out of the jam by striking out Beireis on a 2-2 pitch that nibbled the outer reaches of the outside corner, leaving the bases loaded.
"That hurt," Schaffer said. "That really hurt. I kept trying to lift them up, but the dugout got pretty quiet after that."
Which made the mood afterward all the more remarkable, given the immediate perspective on what Bradford accomplished this year without superstar pitcher Skipp Miller, who pitched a no-hitter and one-hitter last June in the Railroaders' two wins at the state tournament.
"Skipp was such a dominant pitcher, half the time we didn't even have to play defense," Fike said. "This year, we had to come together and realize we had to play the game of softball.
"We had to hit the ball. We had to field the ball. We all finally came to realize we had to play the game."
Beireis and center-fielder Rylee Canan, seated adjacent to Fike in the post-game interview room, nodded affirmatively.
"And that," Canan said, "was a lot of fun."
Bruce Hooley hosts the Bruce Hooley Show from 11 a.m. to 1 p.m. Monday-Friday on 94.5 FM in Dayton and 98.9 FM in Columbus.