Former Miami Dolphins coach Brian Flores is suing the NFL for its racist actions, or inactions, in the hiring of minority candidates to be head coaches. And others critical say it's because owners aren't comfortable enough with those candidates. But can you sue on the basis of comfort?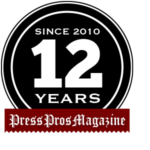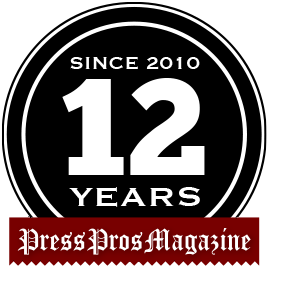 I feel today for former Miami Dolphins coach Brian Flores, because…I have something in common with him.
He was fired last month by the Dolphins after leading them to a winning season, and in a class action suit he filed on Tuesday Flores claims he was fired because the NFL is racist when it comes to minorities getting equal opportunity.
I won't dispute that. I can't. I'm not there.  I just know what I understand.
One, in the history of the NFL there's proof that you're hired to be fired, regardless of what color you are.
Two, I know that there's only one black coach in the league now that Flores isn't (even though he's a candidate for the New Orleans and Houston jobs), and that coach is Pittsburgh's Mike Tomlin. And from what I can tell over the years…there aren't many Mike Tomlins, white or black. He's that good.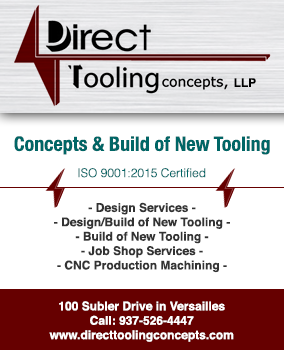 Three, the numbers show that 70% of NFL players are minorities, and critics claim that the hiring of head coaches should better reflect that percentage…that players should have some input as to who gets hired in the future. I guess I'd be fine with that if those same players were willing to buy a stake in the team. Who's willing to throw in a couple of million out of the household budget to share the risk? And how would that go over with the lady of the house?
Another thing I understand is…there's always been privilege with ownership, and that seems to be the biggest beef with those who are quick to call them racists.
ESPN's Stephen A. Smith said Tuesday on the First Take show that this can't change until white owners are 'comfortable' with black candidates. But it's hard, too, to either qualify, or quantify, the term comfortable. Let me explain.
In the spring of 1981, after eight seasons as a minor league umpire in A, AA, and AAA, I was released by the Major League Umpire Development office just five days before reporting to spring training. This came after seven solid seasons of work in the Florida State League (A), the Southern League (AA), and the American Association (AAA).
It also came after working my final game in Indianapolis the previous September and having the minor league umpire evaluator, Dick Nelson, tell me, quote, "No one I've seen in Triple A this year works the plate better than you. See you in spring training."
I had learned by that time not to put stock in what evaluators tell you in the locker room, because the reality was that if someone that was already in the big leagues wasn't campaigning for you to get there…chances were you wouldn't. Believe it or not, balls and strikes get you noticed.  Politics get you there.
I immediately contacted the Umpire Development office for an explanation, and the director, a man named Barney Deary, didn't answer the phone. In fact, for a week he didn't answer…until finally one day he did.
"What's going on?" I asked. "You've never told me before that my work wasn't good enough?"
The reality at the time was that Major League Baseball was actively trying to integrate its roster of umpires with black and minority candidates – former players in some cases, who may never have seen a rule book, much less have knowledge of its contents.
The other reality was that baseball wanted bigger, more physical people than me…if they could get them. I was 5'11 and weighed 175 pounds. Tim McClelland, one of my minor league partners from the Florida State League, was 6'6" and weighed about 250. He recently retired from the major leagues after 30 years.
After a long awkward pause at the other end of the phone, Deary said to me. "Sonny, you are a good umpire – a very good balls and strikes umpire. But we're not comfortable (those were his exact words) with your commitment to umpiring. If we're going to invest the time we want to be sure you're willing to commit twenty years to it if you get to the big leagues.
"As it is," he continued, "we know you have a college degree and other interests. You're more likely to land on your feet and have a more successful career than others that don't have that advantage. That is why we've decided to go in a different direction without you."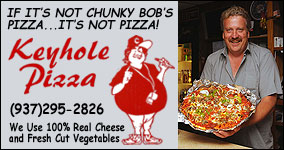 I always thought the logic of his explanation was stupid, because McClelland had a degree from Michigan State and Drew Cable (American League umpire from my class) had a degree from Elon College, in North Carolina.
But I was defenseless to refute when he said,  "We're not comfortable with your commitment to being an umpire."  Barney Deary died shortly thereafter so the issue was over and done with. I had no recourse.
But what I learned from the experience is that you don't have to be a minority for someone to say they aren't comfortable with hiring you. It certainly wasn't race in my case because I was as white as home plate.
Moving forward, people have always hired on the basis of comfort, for whatever reason. And getting to the big leagues would not be the last of my career disappointments because someone wasn't comfortable with my candidacy.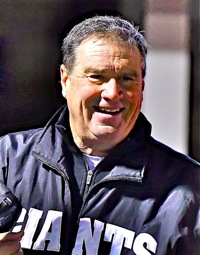 But if we get to that day where you can't say no because you're not comfortable with an applicant, or run a business the way one sees fit, what's the comfort in owning anything?  Why hire ANYONE?  Just do it yourself.
To Smith's other suggestion that there are plenty of minority candidates out there with the finances to risk owning an NFL franchise, and that's what will precipitate change in hiring practices…no argument.  I say more power to them.  I can only say that it takes a lot more investment than money to be a successful owner, whether it's a football team or a barber shop.
Henry Ford had it.
John D. Rockefeller had it.
Tens of thousands of men and women have had it, because they knew they had ultimate control over risk.
Where does that leave Brian Flores? He can obviously coach and says it's his life's dream, but is that enough?  Has it ever been enough?
It wasn't enough for me.