Justin Ahrens found his missing three-point stroke and Zed Key recaptured his mojo in the post, which combined with E.J. Liddell's typical contributions made a Sunday game against Maryland a walk in the park.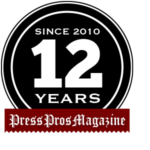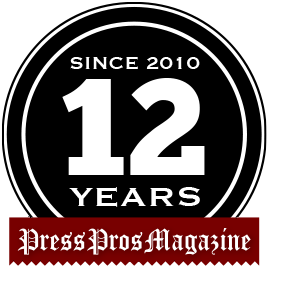 Columbus, OH – While every championship team needs a difference-maker, there's only so much difference one player can make if no one else on the roster consistently fills their lesser role.
That explains the outsized celebration of Ohio State's supporting cast on Sunday in the aftermath of an 82-67 victory over Maryland.
E.J. Liddell's 24 points, 11 rebounds and five assists led the Buckeyes in all three categories, but Liddell's excellence has long since become a routine necessity for OSU and thus doesn't always inspire the superlatives they merit.
Such kudos instead fell heavily upon senior Justin Ahrens and sophomore Zed Key, two components crucial to the Buckeyes (13-5, 7-3) defeating Maryland, but moreso to whether OSU proves worthy of its No. 16 ranking or portrayal as a Big Ten or NCAA Tournament contender.
Both Arhens and Key scored 14 points in bounce-back performances from subpar efforts last Sunday in an 81-78 loss at No. 6 Purdue – the kind of game Ohio State hasn't won yet this season, and the kind it will have to win if it's to deliver on fans' loftiest expectations.
"I'm thrilled for Justin because I know he's really been putting in his work," OSU coach Chris Holtmann said. "I'm thrilled for him. He's a pro's pro, so I expected he would snap out of this."
Of course, Holtmann has been professing such confidence in Ahrens, his three-point marksman from Versailles High School, since the second game of the conference season in mid-December.
What began as Ahrens' best year in an Ohio State uniform, because of his transformative accuracy beyond the arc, has since deteriorated into the loss of his starting job and a decline in his minutes as his normally-uncanny accuracy from long range left him for the first time in his career.
"Obviously, I'm a shooter, so when I'm not making shots, I feel almost useless out there," Ahrens said after hitting his first three triples against Maryland and four of seven for the game.
Key's struggles weren't as prolonged, but they were equally glaring.
In two of Ohio State's three league losses – at Indiana and Purdue – his opposite number played him into irrelevant submission.
Key shot 0-for-2 at IU with only three rebounds and managed no field goals, one point and just one rebound at Purdue.
He bounced back with six-of-seven shooting against Maryland, including three left-hand hook conversions in the post in the first three minutes, to go with seven boards.
"Zed has to be consistent," Holtmann said. "That's the mark of growth as a player. He's had some really really good moments this year that we can all rattle off. How many?"
The one most remember is Key's 20-point effort in a home upset of No. 1 Duke.
"What we're looking for from him is consistency on the defensive end and offensive end," Holtmann said. "But most importantly, his effort. That's the challenge for a young guy."
Holtmann never questioned that quality in Ahrens, which is why the coach suffered along with him as Ahrens lost his customary long-range accuracy.
His 1-for-4 effort on triples at Purdue continued a stretch of nine games in which Ahrens shot a collective 9-of-42 from deep.
"He played however many minutes he did at Purdue, nine, 10, 11…and yet some how you would never have noticed any difference in Justin Ahrens the next time we came to practice," Holtmann said. "He was the loudest, the most-engaged, the best talker we had in practice. That is a mature kid.
"…Most kids, when they have a bad game and you lose, they come in and they don't have the same spirit that Justin had. His spirit has not waned through this stretch."
Ohio State probably could have survived another tough afternoon for Ahrens against the Terrapins (11-12, 3-9), who struggled out of the gate and then had head coach Mark Turgeon quit on them in early December because of stress and rude treatment from fans.
When Ahrens bagged his first triple at 10:11 of the first half, it shot OSU's lead to 23-12. He ended the half the same way, helping the Buckeyes claim a 42-27 margin that never fell below 10 points the rest of the way.
"It was tough, obviously, when you're not making shots," Ahrens said. "That's my job. There are no excuses. Nobody wants to hit those shots more than I do. To have my teammates believe in me throughout that stretch when I couldn't get anything to fall, my family helped me a lot…I just continued to take it one day at a time and I think that helped me come out and do what I did today."
Bruce Hooley is the host of the We Tackle Life podcast on iTunes and GooglePlay.
Logan Services proudly supports the Shelby County League on Press Pros.