When the palms grew sweaty and the throats became dry, Dublin Jerome's comfortable lead became steadily smaller until the Celtics found what they needed to preserve a district semifinal victory over Hilliard Davidson and extend their magical season.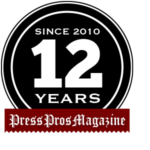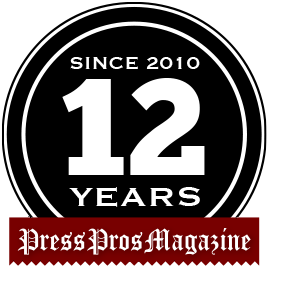 Plain City, OH – Leading by 11 points entering the fourth quarter, and by 13 with less than seven minutes remaining, the district final that Dublin Jerome hadn't reached since 2015 seemed inevitable.
But Richie Beard has coached long enough to know there's a time and place for those sorts of thoughts, and the time isn't with Hilliard Davidson breathing fire to rally and the place isn't a raucous gym where the pressure mounts with every missed free throw.
"We usually shoot a high percentage at the line," said Beard, the anxiety of an eventual 56-49 victory evident from the sweat soaking through his pullover. "I think we got a little tight there with the pressure of the environment."
Seven times in the fourth quarter, a Jerome player stepped to the line with the chance to make two free throws and hold off Davidson's steady comeback.
Of those 14 possible points, the Celtics, managed just five, missing the front of two one-and-ones and both ends of a two-shot try another time.
When the last of those missed opportunities clanged off the rim and out of bounds to Davidson with 47.9 seconds left, the Wildcats trailed by just three points and had visions of a fourth last-second victory dancing in their thoughts.
"When they missed those free throws and we got the ball, I was kind of licking my chops thinking, 'Here we go,' because we've been in that situation," Davidson coach Tim Congrove said. "That's what we kept saying on the sideline. 'We've been in this situation before. We've been here before. We've gone through this.' "
Indeed, they had, but what Jerome did all night to get the lead on Davidson would arise again on this final possession of consequence to deter the Wildcats.
Denied a pass into the post to bulldozing center Peyton Frey, who scored 16 points and had just converted a three-point play to get Davidson within range of a tie, senior guard Ryan Paris tried to clear space with a step-back move for a three-point attempt.
But Paris began his move so far out on the wing that he inadvertently stepped on the sideline as he separated, turning the ball over to Jerome with 33.8 seconds left.
"They made it really difficult for us to even enter our offense," Congrove said. "That's what they do really well, full-court pressure. They sub five in, five out. They can really pressure the ball and take the perimeter away. They are very good defensively."
Jerome still had to clinch it at the line, and its failure to do so previously ended once senior Ryan Nutter stepped back to the line.
He'd been there twice already in the fourth quarter and halved both of his opportunities, but with at 28.8 and 4.9 seconds on the clock, Nutter converted both to preserve the win and a Saturday berth in an 8 p.m district final against unbeaten Westerville South (24-0).
The matchup will be old hat for the Wildcats (25-0), who finished the regular season ranked No. 3 in the state.
For Jerome (21-4), it's only the second such trip in the school's 18-year history amid a banner season that's already included the Celtics winning the Ohio Capital Conference Cardinal Division with a 10-0 league record, a first in school history.
"It's something our entire program has talked about since August, making a run like this," said Beard, now in his fifth season at Jerome. "A little bit of that probably weighed on us at the end.
"But when Ryan got to the line, I knew they were going in because he has that clutch gene. You know with the game on the line and the ball in his hands, it's going to be fine."
Nutter, a second-team All-Central District selection, scored 10 of his game-high 22 points in the first quarter and 10 more in the fourth quarter.
That's testament to Jerome's balance. Nutter's 10.7 scoring average leads the team, but four other players contribute between 6.5 and 9.9 points per-game.
"We're a team that goes 10 deep," Nutter said. "I'll take my guys over anyone. It's not about me, it's about we. I love my guys."
Sasha Stavroff added 12 for Jerome, getting two three-pointers to fall in a three-possession stretch early in the third quarter to help expand the lead from 30-27 to 40-30.
The Celtics ended the quarter with another triple off a drive and kick out to Lachlan MacDonald, alone at the top of the key.
"We share the ball beautiful and our offense benefits," Stavroff said. "We get open shots right at the line rather than deep ones that are contested. It's almost always off the catch and shoot."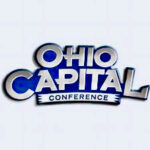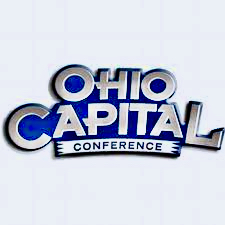 Given the Celtics balance, it's difficult for opponents to know which player might be the one with the hot hand.
"It's been somebody different almost every single night, which is huge,' Beard said. "A lot of times when you have teams like that, the frustrating part is that at the end of the game you don't know where the ball is going, because you don't have that guy. On this team, we know who the ball needs to go to in crunch time."
Nutter delivered on that expectation with his big fourth quarter, and now looks forward to something new.
"I've never played in a district championship before," he said. "I'm excited."
Bruce Hooley is the host of the We Tackle Life podcast.