The respective coaches would later say that their teams did not play well.  Tri-Village, however, survived.  #1-ranked Fort Loramie wasn't so fortunate, falling to Cincinnati Country Day in the Div. IV regional semi-final.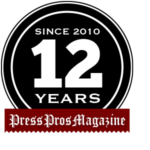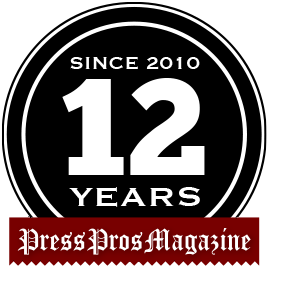 Vandalia, OH – You could have cut the anticipation with a knife prior to Thursday night's Division IV girls regional semi-final matchups at Butler's Student Activity Center.
All season long it had been talked about, the regional final, and the showdown between Tri-Village and Fort Loramie…like a great match race between two powerful race horses – War Admiral and Seabiscuit if you're old enough to remember, or saw the movie.
But that scenario came crashing down Thursday night like a blimp with a giant hole in one end…as #1-ranked Fort Loramie fell unexpectedly to Cincinnati Country Day, 47-40, while Tri-Village easily got past Danville, 54-33.
More irony, neither coach – Tri-Village's Brad Grad or Loramie's Carla Siegel – was very happy about the way their teams had played.  Expected when you lose;  but not so much when you win.
"I'm going to be brutally honest, that's just me.  But I didn't think we looked as good as we should have,"  said Gray.  "We looked like a good basketball team for a quarter and a half, and then I thought we shut it down.  You can't afford to do that at this time a year, so we've got to get better before Saturday."
Loramie's Carla Siegel won't see Saturday, unless it's from the stands, her Redskins stumbling out of the starting gate to fall behind be ten points, a deficit they'd fight to overcome all night long, and never did.
"We were very tentative in the first half,"  said Siegel.  "We knew they were going to play the 2-2-1 (press), we practiced for it for many days, and we just played back on our heels.  They're a great team and I don't want to take anything away from them, but…we weren't aggressive in the first half, we dug ourselves in a hole, and tonight we couldn't get out of it."
Tri-Village had no such issue, sprinting out to a quick 18-4 first quarter lead, with center Meghan Downing collecting 12 of the 18 points.  The much smaller Danville girls were simply no match for Downing, who stands 6'2″, and got her hands on the ball any time, and any way she wanted to.  The Blue Devils were defenseless to stop her.  That lead would extend to 31-9 by halftime, and Danville, despite coming out to play the second half, had no real prospects or plan for a comeback.
Scoring 14 in the first half, Downing would score just 3 in the second half to finish with a game-high 17 points.  But in her absence junior guard Rylee Sagester would heat up to score on a pair of 3-pointers (she had 3 for the game) and finish with 13 points.  Morgan Hunt would chip in 15, Torie Richards 4, Delanee Gray 3, and Molly Scantland had 2 points.
But it could have been so much more.  The Patriots seemed to lose focus, and Gray would later confirm it.  They missed no fewer than a dozen point-blank shots at the rim, weren't crisp in their cuts and screens, and in his words…seemed to be playing against the score instead of playing against Danville.
"I don't know if Loramie's gonna' win, or Country Day's gonna' win…we just have to be really good on Saturday,"  Gray would say, post-game.
Specifically?
"We were much more engaged defensively in the first half,"  he answered.  "But mid-second quarter through the rest of the game you could see that we lost communication, we weren't getting up into people like we did in the first quarter.  And offensively we missed a ton of bunnies, which is a lack of focus.  That's playing to the score, instead of just playing the game.  To win the big trophy, you've really got to play good basketball for 32 minutes."
Ella Proper led Danville with 13 points, followed by teammate Alenah Boeshart with 7, and Kylee Hess, Leahandria Hood, and Jaylyn Workman each had 3
Tri-Village shot 42% from the field, while Danville struggled to shoot at all.  In addition to her 17 points, Meghan Downing blocked six shots and altered twice that many.  And she did all this while collecting just three personal fouls.
"She has great timing on those blocks,"  says Gray.  "She has the size and ability to stay on her feet, stay vertical with her arms in the air, and teams have trouble shooting over her."
Tri-Village improved to 25-2 for the year, while Danville closed its season with a 17-6 mark.
Most anticipated that while Fort Loramie would get past Cincinnati Country Day, it would be a highly-competitive game.  Most were sure that the Redskins would come out of the gates hot, prepared, and ready to play in the manner in which they'd beaten all but one this year, a February loss to Liberty-Benton.
Country Day had other ideas, and did all the above while Loramie played, in Siegel's words, tentatively, non-aggressively, and in fact…nervous.
Country Day got in their grill, pressed with a 2-2-1 setup and were quick to collapse on the ball when Loramie would attempt a pass.  After practicing it for many days…in reality it looked like Siegel's team had never seen it at all.
"It's different when you see it in the game, and hard to match that kind of intensity in practice," she admitted.  "But we weren't prepared for how they were able to collapse on the pass.  I thought we played hard, and we pride ourselves on always playing hard, but we were just to tentative, especially in the first quarter.  That was hard to watch."
They trailed CCD 14-5 by the end of the quarter, and everyone wearing red and black anticipated a spirited comeback before the halftime break.  But CCD has shooters – guards Gracie Barnes and Elizabeth Zimmerman.  And when Loramie's Riley Heitkamp did heat up in the second quarter, canning three consecutive three-pointers,  Barnes and Zimmerman and Samantha Easter would match with 3s of their own.  Loramie cut into the lead, got it to six, but by halftime it was back to double figures, 28-18.
"We made some adjustments,"  Siegel would say later about regrouping at halftime.  "And we came out in the third quarter and played like a Loramie team should play."
Heitkamp kept shooting, hitting another 3, and Ava Sholtis would ignite suddenly to score 5 in the quarter.  And at one point they actually cut Country Day's lead to two points, 31-29.
But the Nighthawks would not blink – would not shrink – and kept pouring on the pressure defensively.  Turnovers started to mount for Loramie, and every time they'd get within a breakthrough, CCD's pressure would create another turnover and missed opportunity to score.  From 31-29 Morgan Zimmerman would hit a 3, Sarah Zimmerman would hit a bucket, and by the end of the third quarter the deficit was manageable, but felt daunting, at 34-29.
Barnes came out immediately in the fourth quarter and hit a 3 from the top of the key.  Loramie had a couple of empty possessions on a missed shot and a turnover in the lane, right at the doorstep of the basket.  CCD capitalized on the other end and the lead was back to nine points.  Worse, CCD was beginning to work the clock, stealing precious time from Loramie, and after taking nearly a minute with one possession, Morgan Zimmerman slipped inside and scored on a layup.
Heitkamp would answer with a three-pointer from the corner, her fifth and final for the night, but she by then was playing with four fouls.  And forced to foul with under two minutes to play, the Nighthawks went to the line in the waning moments and hit six consecutive free throws.  Heitkamp finally committed her fifth foul as time and the season ran out on Fort Loramie.
Cincinnati Country Day would move on to Saturday and play its first regional final in school history.
Riley Heitkamp led Loramie with 15 points, all three-pointers.  Ava Sholtis followed with 13.  Colleen Brandewie had 5, Ava Turner had 3, Cara Meyer and Victoria Mescher each had 2.
Gracie Barnes and Morgan Zimmerman each had 11 points for CCD, while Elizabeth Morgan and Samantha Easter each had 8.  Sarah Zimmerman had 7.
"Once we got going a bit in the third quarter I thought we played like we should play,"  said Siegel, concluding her thoughts on the night and the season.  "But you can't wait 16 minutes to be aggressive in a game like this.  And we're used to subbing liberally throughout the game, but when you're down you have to rely on your starters to do more.  And that hurt us.
"I told the girls that while they're hurting now, we did some great things this year,"  Siegel continued.  "No one expected Fort Loramie to go 21-1 this year and be back at the regional final after losing five seniors last year.  We play a really tough schedule and this team has done great things.  But Jason Borchers said this…that when you're a great team you get everyone's best game every night.
"When you're #1 you bring out the best in people, and I've seen Country Day play a lot. We've been fortunate the last few years that our best was better than what they've thrown on the floor, but tonight it wasn't.  Tonight was the best I've seen them play."
To refute a bit of what Carla Siegel said…because of the standard they've created – the three titles, the undefeated year without getting to play for a title, and the back-to-back one-loss seasons – EVERYONE expects Loramie to be that good every year, which is a tribute to Siegel, her program, and the Loramie community.  It's not unlike what they expect at Tri-Village, another superb Division IV team ,that like Loramie did prior to their first title win in 2013…has worked for years to be on the threshold of finally breaking through.
Will this year be their turn?  That remains to be seen, of course.  Brad Gray would like to believe so, but in the next breath he said repeatedly Thursday …"We have to be better Saturday than we were tonight."
We'll all know soon enough.