Although top scorers Cooper Davis and Trey Majidzadeh had off-nights shooting, Liberty's role players thrived in a come-from-behind win over Coffman.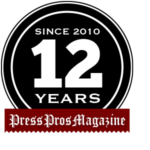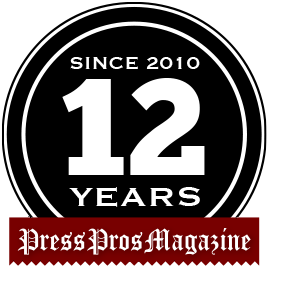 Powell, OH – To the casual high school basketball fan, Friday's Division I district quarterfinal game between Olentangy Liberty and Dublin Coffman was especially attractive if only for the head-to-head matchup between high-scoring Division I signees and All-Ohio candidates Cooper Davis and Ajay Sheldon.
But a more astute observer would be quick to point out that basketball is a five-on-five – and perhaps more accurately a 12-on-12 – game.
Like the vast majority of dogfights between Ohio Capital Conference Central Division teams this season, the outcome was decided down the stretch, with unheralded role players making a huge impact.
"Guys, this was not a perfect game by any means and you know that," Liberty coach Greg Nossaman said when addressing his team in the locker room after his 10th-seeded Patriots fought and clawed their back from an 11-point second-half deficit to edge 21st-seeded Coffman 60-56. "But we found a way to get the job done, and that's what matters most at this time of the season."
Liberty (13-10) was able to pull out the rubber game of the series with gritty defense, key offensive rebounds and hustle plays when it mattered most.
"That's a very fair assessment of what happened," Coffman coach Jamey Collins said. "Like so many of our games this year, it came down to two or three plays. They came up with a few loose balls in the fourth quarter that proved to be critical.
"The general feeling was that we controlled the tempo in the first half, and they took it away from us in the second half. They were more aggressive on both ends of the floor. Their defense took us out of our offense and kept us from getting as many good looks."
Both teams are very familiar with these kinds of nail-biters.
While notching quality wins over the likes of Upper Arlington, Olentangy Orange, Liberty and Cincinnati Walnut Hills, Coffman (9-12) suffered nine defeats by seven or fewer points. It marked the first losing season in Collins' 25 years as coach.
Liberty had 11 games decided by five or fewer points, winning six of them. By Nossaman's own count, 20 of the Patriots' 23 games thus far were two-possession games with two minutes remaining.
"And in almost every one of them, the key was actually getting the lead," he added. "That allows us to manage the clock a little and control the tempo. The same held true tonight."
Three minutes into the second quarter, Coffman seized the lead, 18-16, on a three-point shot by Sheldon. Spreading the floor effectively to make space for the Ohio University-bound Sheldon, the Shamrocks stretched the margin to as large as 11 at 39-28 at the 4:30 mark of the third quarter.
But Liberty gradually chipped away at the lead. Davis, a 6-foot-4 senior guard headed to Toledo, made back-to-back blocked shots on layup attempts that seemed to light a fire under the Patriots.
Trey Majidzadeh hit a three-point shot and sank two foul shots before scoring on one of his patented spin moves in the lane with 4:41 left to give Liberty a 48-47 lead. Davis, who had a chilly shooting night, hit a pull-up three to push the lead to four.
During the final charge, James Hummel made a key steal and converted it into a layup. Jackson Mikola scored on the back end of a press-breaker on a nice pass by Majidzadeh.
Sheldon, who scored a game-high 32 points (10 over his average), kept Coffman in the game with tough drives and clutch shots. His three-pointer from five feet beyond the top of the key sliced Liberty's lead to 58-56 with 4.4 seconds left.
After a timeout, Coffman schemed in hopes of drawing a player control foul on the inbounds. Indeed, triggerman Davis collided with a Coffman screener, sending him tumbling. The call, however, went Liberty's way. After a break to wipe blood off his arm, Davis nailed both foul shots to seal the win.
"Tonight was just the story of our whole season," Majidzadeh said. "Cooper and I had a tough time of it most of the night but the other guys stepped up with big plays on both ends of the floor. People label us a two-man team, but we all know that's far from the truth.
When we got behind, we played with a whole different energy. Coach told us to play like there was no tomorrow, and that's exactly the situation we faced."
Hummel also was partially responsive for guarding Sheldon, who possesses incredible ball skills and an uncanny ability to launch a shot from any angle with just an arm's length to spare. But as the second half wore on, those shots seemed rushed and out of rhythm.
"The game plan was to try to slow him at halfcourt and shade another defender toward him at the three-point line," Hummel said. "I think we picked up our intensity after we fell behind."
Nossaman said he was in a bit of a fog regarding late-game details immediately afterward, but cited big contributions from Hummel, Mikola and Nick Boysko that may have helped swing the outcome.
"It sounds too simple sometimes, but I told them when we were behind by double digits, we just needed to keep grinding and find a way to win," he said. "By that, I meant taking care of the ball, rebounding, making stops and not missing doggone layups and foul shots. Fortunately, we've played in enough of these games, the guys know what needs to be done."
Davis had 15 points and Majidzadeh 13 to pace Liberty while Hummel, Mikola, Okuley and Boysko combined for 29.
Liberty advanced to play at intra-district rival Olentangy Orange on March 2. Orange beat Liberty on the final night of the regular season, keeping Liberty from gaining a share of the Central title. The Patriots dropped three of their final four regular-season games to squander away the title.
The players roared in unison when Nossaman told them the Orange-Logan score.
"This was a rematch we wanted really bad," Majidzadeh said. "We feel like we're got a score to settle with them."