Cooper Davis and Trey Majidzadeh keyed a second-half surge as Olentangy Liberty wiped out an eight-point deficit to beat Hilliard Bradley in the latest chapter of the wild and wooly OCC Central Division race.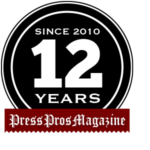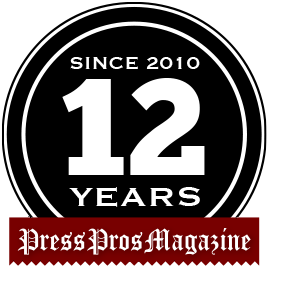 Powell, OH – The old fable about the tortoise and the hare aptly sums up Olentangy Liberty's boys basketball season. With the fascinatingly-crazy Ohio Capital Conference Central Division race entering the homestretch, Team Turtle appears primed to hit the finish line first.
The Patriots started the season 0-5 and 2-7 and were largely an afterthought in a powerhouse loop that has featured Upper Arlington, Hilliard Davidson, Hilliard Bradley, Dublin Coffman and Olentangy Orange taking turns beating each other.
"Almost every game in this league has been decided by single digits, and I could name several off the top of my head where teams won on buzzer-beaters," Liberty coach Greg Nossaman said. "The tightness and balance of our league couldn't have been more evident than in the (Central District tournament) draw yesterday. Almost all of us were piggybacking each other. There's not really much difference at all between first place and last."
After vanquishing visiting Hilliard Bradley, 57-49, in a makeup game Monday, Liberty (12-8, 6-2) has taken a comfortable (if you can call it that) one-game lead over second-place Hilliard Davidson in the Central.
The teams square off Friday at Liberty. Upper Arlington (3-4) remains in the hunt, but the chances of Bradley, Coffman and Orange took a hit with this outcome. It will all be settled by Feb. 18.
Among Central Division teams, Upper Arlington was seeded seventh, Orange eighth, Bradley ninth, Liberty 10th, Davidson 11th and Coffman 21st out of 46 schools.
While this game wasn't a buzzer-beater, it took on the form of an interesting chess match with Nossaman and Brett Norris carefully matching one another's moves. Both coaches have over 400 career wins and have done it primarily with a strong emphasis on half-court defense.
'We knew what each other was going to do," Nossaman said. "There were times we were calling out their sets and they were calling out ours. We knew it was going to be a grind, and it had the feel of a tournament game. Points were hard to come by, especially early on. We knew our two main scorers were going to have to get hot. I figured the first team to 50 would win this."
Liberty won the first meeting at Bradley, 52-41.
Kept at bay by Alex Okuley, Bradley sophomore standout Cade Norris – who came in averaging 17.2 points per game – changed roles in third quarter and assisted on four baskets as the Jaguars took their largest lead at 29-21.
It took just 74 seconds for Liberty to turn that deficit into a 30-29 lead as Cooper Davis and Jackson Mikola combined for three straight three-point shots.
While Bradley managed to regain the lead, Liberty's Trey Majidzadeh banked in a running three-pointer from the wing as time expired. It was his first basket of the game. The late third-quarter surge changed the momentum in a big way.
"Coach told us at halftime that Cooper and I had to start hitting our shots for us to come back," Majidzadeh said. "It took a while, but we finally started attacking the rim with more confidence and playing the way we like to play. The three at the end of the quarter seemed to get me going."
Majidzadeh darted through the lane with slick spin moves in the opening 1:15 of the fourth quarter. Davis hit a pull-up three from 25 feet with 5:10 remaining to give the Patriots the lead for good. A minute later, Majidzadeh converted a three-point play with yet another strong spin move.
"Both teams played really hard defense and we had to find a way to get open shots," said Davis, a 6-foot-4 senior guard who has signed to play at Toledo. He spent his first two seasons at Reynoldsburg, where his father Scott was head coach.
Nossaman described how Liberty achieved that task.
"Bradley plays the best half-court defense of anybody around," he said. "That's what Brett's teams are known for. It's tough scoring on them inside. We starting pushing the pace a little to get give our shooters a little more space before (Bradley) got set on defense. To make that happen, we had to lock down on defense and hit the boards. I thought we did a real good job on defense tonight. We knew Norris made them go, so we rolled the dice a little and committed somebody to help out Alex when he got the ball. He's just so good one-on-one. We've seen him burn teams over and over again."
A jump shot by Mikola, assisted nicely by Majidzadeh, with three minutes left made it 46-41 and Bradley (12-6, 3-5) was unable to get any closer. The Jaguars have dropped three straight after notching a 10-game win streak.
Davis scored 17 points with five treys and got ample support from Majidzadeh (12), Mikola (10) and James Hummell (nine).
Norris had 16 points and Jeb Bischoff 12 for Bradley.
"Just like this game tonight, we've had some ups and downs all season, but we've really been coming on of late," Davis said. "It's all part of the process and it's paying off."
After their shaky, the Patriors managed a seven-game win streak before unsettling back-to-back, non-league losses to Marysville and Dublin Jerome recently. Eleven of Liberty's games have been decided by seven or fewer points.
"We played teams like Cincinnati St. Xavier, Trotwood Madison and Lutheran East early on to build some character," Nossaman said. "We took a few losses, but we played competitively. I firmly believe that playing those kinds of teams, then playing this brutal league schedule, has helped us get where we are now."