You can't be surprised when the crude immaturity of youth that's been allowed to flourish and never reined in rears its head in loutish behavior as an adult.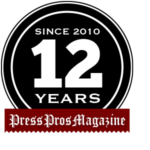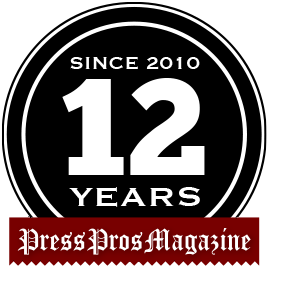 Columbus, OH – What you saw Sunday afternoon when Michigan coach Juwan Howard took exception to Wisconsin coach Greg Gard's late-game timeout and turned a mild annoyance into a full-blown incident traces back way further.
The seeds for Howard's inexcusable, fireable actions took root in his formative years and sprouted during his career at the University of Michigan as a member of its celebrated Fab Five in the early 1990s.
If you don't get a smoldering ember under control, there's always the chance an ill wind will turn it into a brush fire and, if left unattended, a wild fire.
That's what you saw on the sidelines in Madison, where the spoiled brat Howard has been allowed to be and has been celebrated for being brought himself, his program, his university and the Big Ten into disrepute.
Howard often refers to his tough upbringing in inner-city Chicago, how it molded him into the man he is and thus explains why he sometimes runs too hot for the moment.
That's not an explanation; it's an excuse, as it is for anyone who plays the, "It's just the way I am," card.
It might be who you were, but it need not be who you remain.
It's who Howard remains, however, and it's who he will stay when Michigan lets him skate yet again after another embarrassing incident – at least his fourth in three seasons – that's totally of his creation.
Howard is a short-tempered boor because he was allowed to be one as a gifted player in his youth, both in AAU, high school and as a player at Michigan.
It's a travesty he's viewed as a leader. He's a coach who wins, but he's not a leader.
Leadership is first and foremost about service. Winning has nothing to do with that. 
Leaders are coaches like Russia's Dave Borchers, who took time Saturday amid a lopsided win over Mississinawa Valley to remind his players to keep their composure as several technical fouls were called on the Blackhawks and three of their fans were ejected from a first-round game at Piqua.
"We had a couple of conversations in the huddle about keeping our heads and doing what we do and playing our game," Borchers said. "I thought our guys did a good job of sticking to the game plan and not getting caught up in some of that excitement."
There are a lot of leaders like Dave Borchers in coaching. The danger in naming them is to inadvertently leave one off the list.
Sadly, there are also a lot of failed leaders in coaching like Juwan Howard, who's paid $3.6 million annually to continually exhibit a glaring disconnect from the responsibility he's privileged to have as an influencer of young men.
You can debate the timeout Gard took to upset Howard, but if Howard pulls his defenders out of the backcourt and lets the clock run out, the timeout isn't taken.
You can debate Gard putting his left hand on Howard's right forearm in the handshake line to stop him and explain, but if Howard doesn't shout, "I'll remember that s…," there's nothing for Gard to explain.
Howard, true to his nature, denied afterward that he was pressing Wisconsin's end-of-bench players – which is a lie – and defended his actions because Gard "touched me…and that's what escalated it."
By far the three most provocative actions in their exchange were Howard's use of profanity, Howard grabbing the front of Gard's shirt and closing his fist around it, then pointing his finger in Gard's face.
But bullies and braggarts never see their own actions as improper. It's always the other guy's fault. "I didn't lose my cool. You made me lose my cool."
No one should be surprised that Howard's players reacted exactly like he did. Two of them threw punches in the scrum that ensued after Howard connected with an open-handed punch to the head of Wisconsin assistant coach Joe Krabbenhoft.
Clearly, Howard has coached his young charges well, in thug behavior, if not in basketball.
After an overnight to calm down, after university public relations flacks dictate words for him, Howard will release a statement that expresses contrition and pledges to do better.
The words will be empty, because as long as he coaches at Michigan, Howard will have these sorts of incidents.
Did Woody Hayes or Bob Knight ever change?
Howard won't either.
It's crystal clear that no coach and no person with influence in Howard's life, held him accountable for his petulance a long time ago or invoked consequences for his actions.
It could have changed him and made him a better leader. And how might that have resonated forward and better impacted all the players Howard now coaches?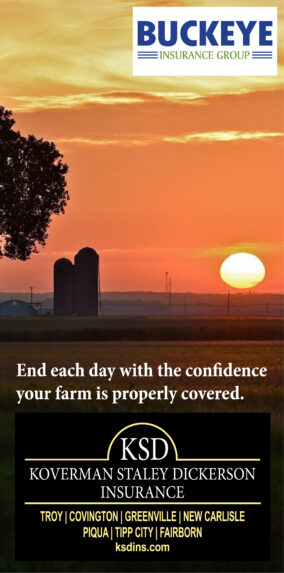 But Michigan – and many other schools with many other coaches too numerous to mention – showed it prioritizes winning over leadership when it renegotiated Howard's contract after a 23-5 record in his second season.
Never mind that last season he precipitated an incident that bore striking similarities to Sunday's post-game scrum while comfortably in front of Maryland.
Howard got ejected from that one, and afterward clearly demonstrated that he doesn't get it and never will.
"I was raised by my grandmother and also by Chicago," Howard said then. "…When guys charge you, it's time to defend yourself. Especially when a grown man charges you. And that right there, I went into defense mode in forgetting exactly where I'm at."
No one charged Howard then, just like no one disrespected him or his players in Madison.
But you find what you're looking to find, and you keep finding it when you're so self-absorbed, short-tempered and delusional you're absolutely certain that everything that happens to you is someone else's fault.
Bruce Hooley is the host of the We Tackle life podcast on iTunes and GooglePlay.