He's a hard-throwing junior out of the bullpen, and one who will be counted on heavily in 2022.  One of those Covid baseball casualties whose talent has yet to be noticed, we thought you might like to know more about Ethan Hammerberg.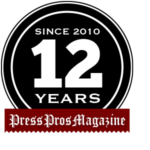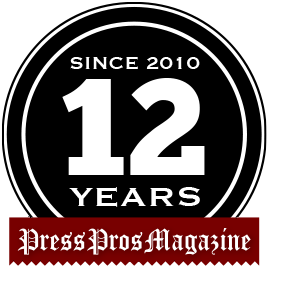 Columbus, OH – In a recent interview with Buckeyes coach Greg Beals I pestered him with questions about which coaches in January don't necessarily have answers.
Questions about players that are either 'can't miss', or one that will surprise fans with an immediate impact this year. Coaches often hedge. This time Beals didn't.
Specifically, the question centered around what pitcher would do the most to burst upon the scene for the 2022 Buckeyes.
"That's an easy answer," the coach replied, sitting up in his chair. "Ethan Hammerberg."
Ethan Hammerberg? Sounds like someone who writes books, or directs movies. Spielberg comes to mind.
No, Hammerberg, from nearby Upper Arlington, Ohio, where he played high school baseball for the Golden Bears, and at 6'5" and 250 pounds somehow escaped the clutches of other Division I baseball programs.  Simply, he wanted to be a Buckeye.
Previously, his sister Kayla had been a swimmer at Ohio State, the media guide says.  So it was probably convenient…you know, to maintain the household accents. Mom Sue appreciated his thoughtfulness.
We digress…….
"He's going to be a dominating factor on the pitching staff," Beals added. "Classic junior and another like we've talked about that came here in 2020. We had the short season that year. He came back last year but there weren't enough innings to divvy up (over 42 games).  Then he had a great summer and a great fall practice. A local guy from Arlington, Ethan's the kind of guy we pride ourselves on, and he's just developed."
Some back story.
Years ago, when I was hanging around minor league baseball, I once asked Oakland A's roving instructor Marcel Lacheman why so many of the A's young prospects threw with a cross-fire motion.
"It's just the balance and leverage that comes naturally to them, and if they can throw more efficiently that way, with movement, we try not to change them," said Lacheman.
Fast forward to a recent winter indoor workout in December and this jumped out at me. Hammerberg throws easily, and efficiently with a bit of that same cross-fire delivery.  Mechanically, it's harder for right-hand hitters to find the baseball; and some still believe that it helps create more movement with the ball.
He throws hard – very hard.  For fifteen minutes he looked like Secretariat with a better slider that day. And with the need for someone to establish quickly as an out-getter this spring, Beals, pitching coach Dan DeLucia, and others are eager to see if the Upper Arlington junior can do just that.
"That makes you feel pretty good," he said in our conversation last week. "It's one thing to put in the work and believe in yourself, but it's another when coaches and teammates give you props and compliments. That does make you feel pretty good."
He has the goods, so his story is not something just hoped for or laced with hype. He played in a competitive program at Upper Arlington, in a competitive conference with the Ohio Capital Conference, and credits high school teammates for driving him to be as prepared for the next level.
"It wasn't the competition in high school as much as it was my coaching staff and teammates at Upper Arlington," says Hammerberg. "I had teammates who were good, who wanted to play college baseball, and we all rubbed off on each other. We pushed each other every day, one of those iron-sharpens-iron kind of things, and that really helped prepare me and give me confidence…that I could come to Ohio State and compete for a spot."
Pitching coach Dan DeLucia confirms that he has more than just a 95-miles-per-hour fastball to do just that.  In limited opportunities last year Hammerburg showed optimistically – 9 strikeouts in six appearances (5.2 innings).  And while he posted a 6.35 ERA in limited work, he did pitch scoreless baseball in his final four outings, one inning each against Maryland, Michigan, Purdue, and Northwestern.
"I would second what Coach Beals says about him," says DeLucia. "He is an exciting prospect because he's done a good job of investing himself. His work ethic is pretty top notch, and his maturity sets him apart from the average freshman coming in. They have to figure themselves out and I think Ethan has already done that because he's been here two years.
"He's evolved as a pitcher. He does have some deception with 95 mph.  But he's also 6'5″, and 250 pounds. That's a pretty impressive figure out there on the mound. He's put himself in a good position, and I think he has a desire to do something special for the team.  I think he wants to take the ball in big situations – to carry that load."
He's going to get the opportunity, and sooner over later. This is a team that wants to prove something – that their competitive confidence can extend beyond what they showed in fall practice.
"We have a lot of guys who've really stepped it up," assures Hammerburg. "There's a fire under us and we're all chomping to get out there."
One would think.
"It's hard to explain, but I'm super excited to play. We've been working our tails off. I don't dwell on the past two seasons because I can't control that.  I try not to think about lost time. What I can control is to be ready when my name is called."
Beals believes, obviously, and those who watch might, too.
Really, it's hard not to believe 6'5", and 250 pounds.  Especially someone new, with a chance to make an impact.