Buckeyes inexperience and lack of 'readiness' bites them again…a 6-4 series finale loss to Texas State on Sunday has coach Greg Beals pulling out all the stops to get key personnel some work.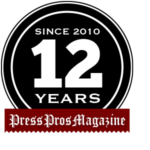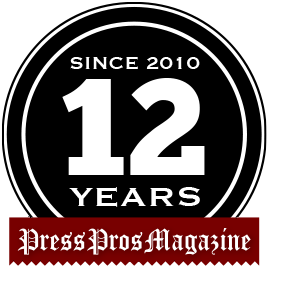 San Marcos, TX — Over three days and through three games, the story did not change much here for Ohio State's baseball team. The Buckeyes did not play well enough, or clean enough, to make a dent in Texas State.
The Bobcats concluded a three-game sweep Sunday afternoon defeating OSU, 6-4. It was Ohio State's fourth straight loss and dropped the Bucks to 3-4 overall heading into the Armed Forces Invitational next weekend at Fayetteville, NC.
Sunday's play was not encouraging and afterward, Bucks Coach Greg Beals was not pulling punches of soft-soaking his impressions.
"Things just stuck out really bad today," Beals said, pausing. "Our pitching simply didn't give us a chance to win the ballgame today."
Texas State's six runs crossed on five hits and a single error, but the base paths were busy all afternoon.
"We walked 11," Beals said. "Eleven guys. We have to throw strikes and we're not doing it. Throw more strikes, I mean that's it."
In addition to the walks, Buckeye pitchers threw five wild pitches and hit a pair of batsmen. Beyond control and command, the OSU batteries came up short in another important area.
"We did not defend the running game. They had six stolen bases," Beals said. "That's something we work on and we have our techniques, our mechanisms, but we can't get out on the field (this time of year) and work on it the way you need to (in order) to get it down and right.  Today, at this point in the season, that's the product of a lack of experience.
"It's like we talked about (following Saturday's 8-5 loss)," Beals continued. "It's a matter of time and competition, being out there on the field and doing all the things you need to do to get better, and doing them over and over.
"We've got a good ball club and we're going to get better. There is no question about it, no doubt. But it's going to take some time — and I can't emphasize it enough — it takes competition."
Beyond refining their game, OSU must resolve the third spot in their starting pitching rotation. The first two spots belong to Isaiah Coupet and Nate Haberthier, respectively.
The third spot is undetermined and Sunday Beals started T.J. Brock, the Buckeyes' closer.
"He is our guy in the bullpen," Beals said. "But we didn't use him Friday or Saturday and we needed to get him some work, some leveraged innings. He needs to get out there in game situations, stress situations."
That said, Beals did not completely dismiss the idea of using the senior right-hander as part of a "starter-by-committee" if the need should arise.
"If we had to, sure, we would consider something like that," he said.
While "starter-by-committee" is a possibility, it's not the preferable solution. "T.J. is our guy," Beals said. "We like him on the back end of the bullpen — no question."
Brock worked 3.1 innings, allowing two runs on a single hit and five walks, leaving the game with a 3-2 lead—the product of a solo homer by Drew Reckart and a two-run shot by Colton Bauer.
The lead stood until the sixth when TSU picked up two runs off Wyatt Loncar. The runs were the collective result of a single, three wild pitches, a walk and a fielder's choice.
The Bobcats reached Ethan Hammerberg for another run in the seventh on a walk, a stolen base and an RBI single by Justin Thompson and added an unearned run in the eighth.
Ohio State's final run came in the top of the eighth, a result of three two-out singles. Archer Brookman singled to start things. Marcus Ernst followed with a base hit to left and with runners at first and second, Zach Dezenzo singled to left to bring the Bucks within a run.
But that's as close as it got. Tristan Stivors sat the Bucks down in order in the ninth and that was that except for a very clear realization.
"I like our club," Beals said. "We have talent and we're going to be good. But we have work to do and we have to play better.
"We've got some growing to do but there are a lot of things to like…We simply have to pitch better and force other teams to beat us, not just give it away."