In front by eight points with just over three minutes left, Ohio State went to sleep and allowed a 10-0 rally down the stretch that spelled defeat against Rutgers.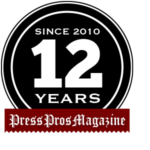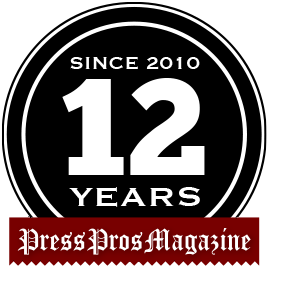 Piscataway, NJ – Every defeat winds up looking the same in the standings and every one inflicts the same toll in the loss column, but some sting more than others because of how they arrive.
It's one thing to lose at the buzzer, as Ohio State did against both Florida and Purdue, but it's another to blow an eight-point lead over the last 3:48 and allow an all-but-vanquished opponent to roar back and win by two.
That fate befell the 16th-ranked Buckeyes on Wednesday at Rutgers where the Scarlet Knights have a penchant for knocking off ranked teams by knocking them around to whatever extent the officials will allow.
The crew of Bo Boroski, Lamont Simpson and Lewis Garrison allowed a bit more contact than is permitted in your run-of-the-mill MMA fight, but that no-felony-no-foul approach by a typically-atrocious Big Ten officiating crew isn't what ultimately beat the Buckeyes (14-6, 7-4).
Instead, their problematic penchant for wilting under the duress of playing away from Value City Arena wound up the difference in a 66-64 final that ended with OSU's Justin Ahrens hoisting a hoped-for, game-winning three-point attempt from the corner.
Ahrens shot never made it close to the rim, likely because he couldn't finish his jumper against contact to his left wrist. Similarly, Malaki Branham's tying attempt from in close with 3.2 seconds left never made it near the basket either, denied by a blocked shot at the end of a physical double-team,
That's how Rutgers (14-9, 8-5) played – and was permitted to play – so Boroski and the boys could catch a presumed 9:45 flight to their next destination, where they'll continue their assault on the game James Naismith never intended be the Battle of the Bulge in sneakers.
That's how the Big Ten allows some games to be called, or not called, however, and an experienced team like Ohio State should have long since learned how to play through that challenge and secure a game it had well in hand when Zed Key's free throws supplied a 64-56 lead with 3:48 left.
OSU didn't score again, with Branham missing twice and turning it over another time, both Key and Liddell getting hammered without a whistle on another possession and Jamari Wheeler also missing in close before Ahrens got the final try off an inbounds pass.
Ohio State also wasted another chance with a shot-clock violation, an inevitability given the seven seconds Wheeler spent doing absolutely nothing with the ball near the center jump circle, fully aware the Buckeyes had gone down to the nub on time numerous instances before.
"Honestly, I thought we got fouled some there late that were not called," Ohio State coach Chris Holtmann said. "The energy of the crowd created some activity, but you're going to get that on the road. You're not going to get the calls. You have to play with force and we just didn't play with the necessary force."
It's a familiar theme, sounded frequently after OSU road losses, and it's head-scratching to comprehend.
The Buckeyes played, for longer stretches than any point this season, Key, a sophomore, Liddell, a junior, and fifth-year senior Kyle Young together on the front line.
In the backcourt, OSU went with Wheeler, a graduate transfer in his fifth year of college basketball, and Branham, a freshman and thus the only inexperienced player who toiled down the stretch.
If that veteran group can't anticipate what's coming from an opponent desperate to polish its NCAA Tournament resume, can't get to the line while in the bonus over nearly the final four minutes, all the missed calls in the world can't obscure the failures that allowed Rutgers to drive for layups, dunks and free throws off those forays over the last 3:07.
"Give them credit," Holtmann said. "They finished the game well. We struggled, obviously, finishing and making some plays there late."
OSU entered tied for first place in the loss column with Illinois, Purdue and Wisconsin, but now sinks back into the abyss of fifth place with the joyous task of traveling to an also-desperate Michigan on Sunday.
Unable to handle Rutgers, OSU's prospects for bouncing back seem slim, given how raucous Crisler Arena will be for that 6 p.m. tip and the chance to grab a resume-boosting win at the Buckeyes' expense.
Branham's 19 and Liddell's 16 led OSU.
Geo Baker had 25 for Rutgers, including eight of his team's last 10, abusing Wheeler on the decisive drive to the basket that yielded two game-winning free throws with 18.8 seconds left.
"I thought our guys battled, and really battled on the glass for the most part," Holtmann said. "We just need to be better."
Bruce Hooley hosts the We Tackle Life podcast on iTunes and GooglePlay.