The Buckeyes are 3-1, learning to play together, and are as ready as they can be for a holiday tournament appointment this Friday against No. 22 Alabama.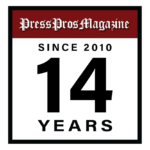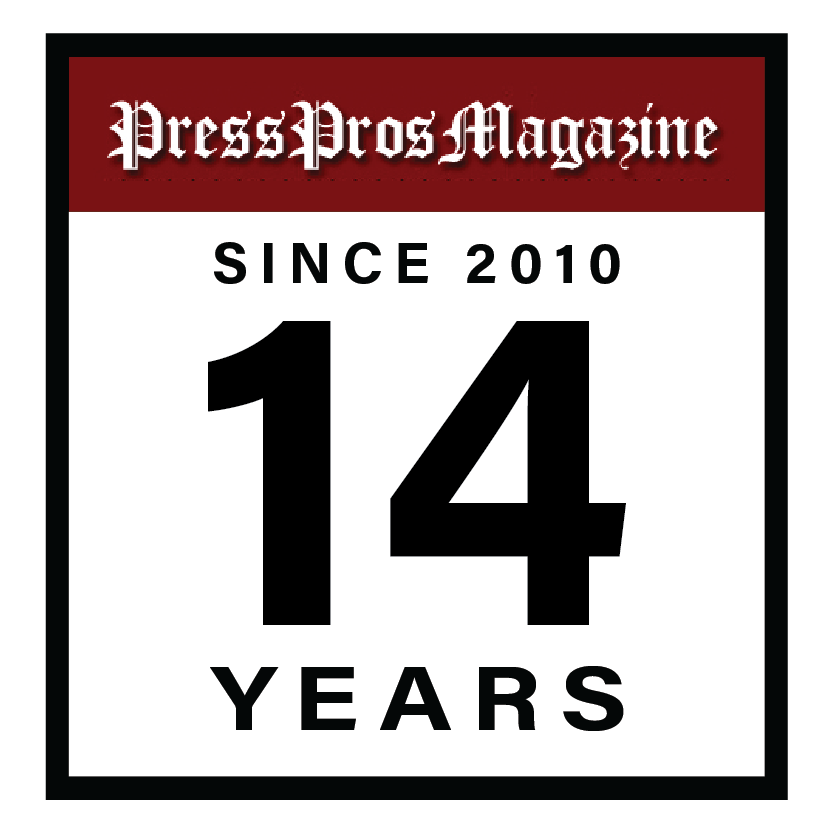 Columbus, OH – Chris Holtmann warned after Wednesday night's victory that Ohio State's next opponent, Western Michigan, wouldn't be a Mid-American Conference pushover.
And not just because coaches never take an opponent lightly.
After all, Akron took the Buckeyes to the final seconds two seasons ago. And WMU was coming off a down-to-the-wire loss at Northwestern. That's why fifth-year seniors like Jamison Battle and Dale Bonner are important on a Sunday afternoon when an opponent, that's supposed to finish 10th in the MAC, isn't supposed to be worthy.
"You're supposed to beat teams, but college basketball is a fickle game where you can face a really good mid-major team and lose that game, but you can face a really good high-major team and win that game," Battle said. "It's always being ready and always being consistent."
Holtmann said all the outside talk about who should beat who and by how much isn't worth his or his team's attention.
"The reality is you take it game by game, you've got to earn every game you win," he said. "People who are in it, and have played it, who've done it, they understand that, and that's the challenge."
Holtmann's Beware of the Broncos scouting report worked.
The Buckeyes responded to their coach's warning, even if it came against a winless team, and played its most complete game of the young season to earn a 73-56 victory at the Schottenstein Center.
"I think it did help that playing Northwestern as close as they did probably got our guys' attention," Holtmann said.
The Buckeyes (3-1) never allowed the Broncos (0-4) the same chance they had at Northwestern. The Broncos looked lost. They couldn't cover Battle, Bonner or anyone else at the 3-point line. They couldn't stop Roddy Gayle from dunking or Felix Okpara from rebounding and blocking shots.
Shoot, the Broncos couldn't have stopped Brutus from dunking.
On the Bucks' first possession, Battle made the first of his three 3-pointers on his way to sharing team high-scoring honors with Gayle. And the Buckeyes led every second thereafter. A 14-0 run pushed the Buckeyes' lead to 30-9 with 9:21 left in the half.
At that point the Buckeyes were 7 of 10 from 3-point range. After seeing zone defenses against Oakland and Merrimack, their eyes lit up with all that open room to shoot. The Buckeyes are moving the ball better this year, making the extra pass, cutting hard and expecting each other to make shots.
"That just is a testament to what we've been doing offensively this week to prepare for this game," Battle said. "And I think it's a testament to us finding the open guy and understanding the offense as well as getting to the open spots, not just standing around."
The Buckeyes led 41-21 at halftime and built the lead to 31 with 13:41 left. Different lineups and a deeper reach into the bench allowed WMU to get the final margin under 20. Holtmann loved the defense his team played in the first half but not so much in the second.
Still, the box score was full of notable contributions.
After Battle and Gayle, point guard Bruce Thornton scored 12 points and Bonner and Zed Key scored 11. Thorton had five assists, Gayle had eight rebounds and the 6-foot-11 Okpara grabbed 11 rebounds and blocked four shots, both one off his career highs.
Now that Holtmann has a group of players he knows will listen and prepare for every level of opponent, he can continue to focus on chemistry. Battle, Bonner and Evan Mahaffey are transfers. Battle and Mahaffey have started every game.
Bonner is coming off the bench to be the third ballhandler behind Thornton and Gayle. Holtmann has specific ideas for Bonner's role on both ends of the floor
"He's got to be really good for us on the ball defensively," Holtmann said. "He's got to be able to be aggressive in passing lanes and then have discipline too.
"I liked his pace today – his speed's terrific. I liked his shot prep and shot readiness today."
Okpara's rebounding and the team winning that battle 39-37 was a welcome sight after the way Texas A&M dominated the glass two games ago. The Buckeyes made rebounding a point of emphasis after that game, and it showed. The Broncos led the MAC in rebounding margin (4.7) last year and in offensive rebounding (12.2).
That's not a surprise considering Broncos second-year head coach Dwayne Stephens worked as an assistant for 19 years at Michigan State where rebounding is almost an academic major. The Broncos got their 12 offensive rebounds, but Okpara's long presence helped keep second-chance points to six.
"He needs to keep rebounding the ball," Holtmann said. "Just really challenging him on that end to rebound the ball at higher level. I thought he took a step there."
The top returning players are also trying to bottle more chemistry in only their second year together. That challenge is accentuated by the fact that last year's leading scorer Brice Sensabaugh left after one season for the NBA.
Gayle and Thornton are roommates and are showing a knack of reading each other. A Thornton-to-Gayle alley-oop has been a part of each game.
"They've just played a lot together now," Holtmann said. "They're close friends and they have a good connection on the floor, good connection off the floor."
Holtmann said Battle is finding his way into his role as well. He scored over 1,500 points in two years at George Washington and two at Minnesota, averaging 14.3 points a game. Battle likes his new team and sees it coming together.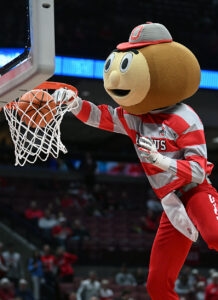 "I'm 22 years old, and I feel like I'm 20 with these guys," Battle said. "This team loves to compete on the court and off the court. It's just a bunch of brothers and a big family. That's what really makes us special."
On Sunday, the Buckeyes were especially good together. But the schedule ramps up starting Friday at the Emerald Coast Classic in Niceville, Florida. The Buckeyes play No. 22 Alabama at 7 p.m. Then its Oregon or Santa Clara at either 4 or 7 on Saturday.
"Certainly we play in an outstanding tournament and against an outstanding team on Friday," Holtmann said. "Once you start to go through some of those battles that (chemistry) always gets challenged, that togetherness, that commitment to your core principles."