Forced to play without their typical big-play dynamic, Coldwater came up short in a hard-hitting Division V regional final against a bigger Liberty Center team that pounded the Cavaliers with the running game.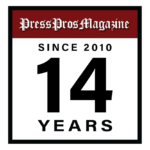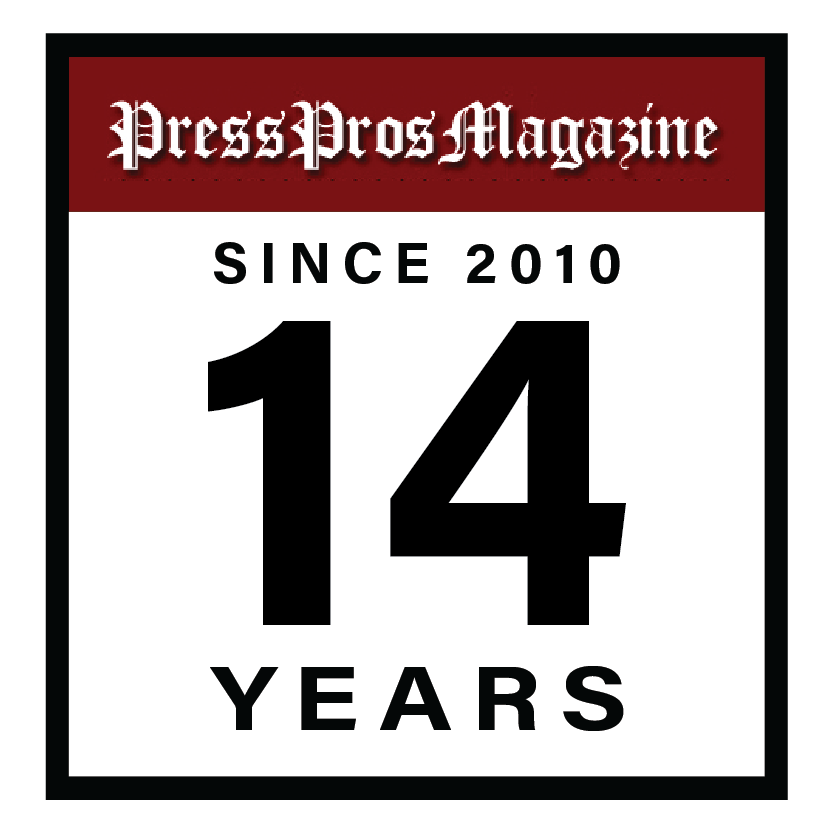 Lima, OH – Afterwards, someone summed up Coldwater's 17-7 loss Friday night to Liberty Center in the Division V regional final this way.
"It's not often you see Coldwater football without the big play."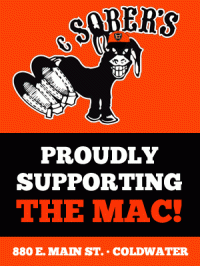 Perfect description…accurate…succinct…and logical, considering the Cavaliers (12-2) finished their season with just 48 plays on offense for 189 total yards.  On an average night this season they would have had 189 yards in the first half.
But then, too, on an average night they would have had more to say about who controlled the line of scrimmage.  And true to the old football axiom, the team that wins the battle up front usually wins the game.  So yes, with the exception of a lone Coldwater drive in the first quarter, a bigger, stronger Liberty Center (14-0) pretty much dictated terms in the trenches.
"They were stout,"  a disappointed Chip Otten said, afterwards.  "Their offensive and defensive lines were really stout, like we thought.  And our defense obviously played well.  We only gave them one touchdown.  But we're up 7-0, and they get the tipped ball and the 'pick six', and that just gave them some juice and some energy.  And in the second half, they did what they're good at doing."
Time and time again, over the years, Otten and staff have found a way to beat bigger, formidable teams.  And usually, playing mistake-free football was a component in such wins.  But leading 7-0 in the second quarter Friday, it was such a mistake, as Otten characterized, that turned the tide of the game, and gave Liberty Center that one crack needed to stick a foot in the door and dictate terms for the remainder of the game.
Coldwater got that early 7-0 lead after a scoreless first.  On their first possession of the second quarter the Cavaliers mounted a 13-play, 71-yard drive that Mason Welsch extended with key receptions on third down and later on fourth down…after which Jack Ebbing cashed in on a 2-yard run at 8:44 to put Coldwater on the scoreboard first.
On the ensuing possession, the Cavaliers' defense forced Liberty Center to punt near midfield…a kick that bounced at the 15 yard line while A.J. Harlamert watched it roll all the way to the one, within inches of the goal line.  On the Cavs' first play, quarterback Baylen Blockberger passed them out of harm's way with a 35-yard strike to Braylen Harlamert.

But on the next play, a screen pass intended for Cody Depweg, the ball was tipped at the line of scrimmage and into the hands of Liberty defensive lineman Landon Bockelman, who returned it 28 yards for a touchdown that tied the score at 7-7.  It was the juice – the energy that Otten spoke of – that flipped things for the unbeaten Tigers.
Coldwater got the second half kickoff, but with Liberty Center playing with a renewed sense of purpose, the Cavaliers could not move the ball against Liberty's big defensive front and was forced to punt.  After generating their own 13-play, 89-yard drive, Liberty's Colton Kruse rammed it into the end zone at 1:08 of the third quarter to take the lead, 14-7.
Coldwater got the ball back in time to have the wind at its back to start the fourth quarter, but needing to pass to move the ball downfield, Baylen Blockberger had precious little time to pass, as Liberty's rush forced him to run for his life.  And when he did run, it made it that much tougher to throw accurately…exactly what Liberty Center had in mind.
"We wanted to get pressure on the quarterback…make him uncomfortable,"  said Liberty Center coach Casey Mohler.  "Sometimes that's enough, but he (Blockberger) is very, very good, it was hard to get to him, but we had some guys step up to make plays at the right moments to help us move along."
Blockberger made some plays, too, but just not enough.  He completed 13 of 27 attempts for 148 yards and a touchdown, with the one tipped-ball interception. And his passing accounted for better than 75% of Coldwater's total offense…which means that the running game, all 41 yards of it, was completely shut down in the second half by Liberty Center.
Forced to punt after its initial possession to start the fourth, Liberty again drove the ball – totally on the ground – 13 plays and 50 yards before kicker Ian Rosebrook booted a 30-yard field goal to ice the game at 17-7.  With one last possession, and three minutes to try to cut the deficit and maybe get the ball back with an onside kick, Blockberger had to scramble, throw on the run, and came up empty on fourth-and-eight.  Liberty Center took possession, quarterback Landon Amstutz took a knee repeatedly and killed the clock.
Otten gave credit to the committed effort of his own defense, and rightly so.  Coldwater held Liberty Center well below its season average for yards and points.  The Tigers tallied just 17 points and 266 yards, 229 of that coming on the ground in 45 carries, led by Waylon Rentz, who toted the ball 16 times for 123 yards before leaving the game in the fourth quarter with a leg injury.
"They're a good football team,"  reiterated Otten.  "Their tight ends are good, their running backs are good, tough blockers, and that's their style.  And when they're a little stouter it shows.  Their pressure on Baylen made it tough for us to get to the routes that typically gives us those shots downfield.  The wind didn't help, trying to spin (throw) the ball into the wind, but it was a heckuva' game and I'm proud of our guys.
"They played hard, we only had the one turnover…the tipped ball…and we didn't give them any huge, huge, huge plays for touchdowns.  We did what we hoped we could do, but we just weren't quite stout enough up front."
We've written a lot this year about teams who've overachieved, and maybe no one has done it better than this Coldwater team, about which no one knew what, or how much, to expect before the season began.  As it turned out, it was one of Otten's best coaching jobs to bring them to a 12-2 record and conclude the year as the region's runner-up in Division V.
"We got better, and we stayed healthy, and that was a huge part of it,"  he offered. "We had a great group of juniors that helped the seniors, the kids took our coaching, we didn't know what to make of expectations except to make the playoffs, and they gave us all they had.  They were ready tonight, and feeling good.  We just ran into another good team.
"It's hard to see the year come to an end,"  he added.  "We wanted to move on, play at Sidney next week, and a little bit closer.  We started with 106 teams in Division V, and we were hoping to get to that final four, but I guess we'll settle at eight."
It's not often in his years at Coldwater when Otten and the Cavs haven't found a way to crack the code, but it happens in sports.  And sometimes it comes at the most disappointing and inopportune times.  There's probably another old football axiom that says you prepare to play against either the irresistible force, or the immovable object.  But never both!
This time it happened to be Liberty Center, who moves on to play Valley View next week…for a trip to Canton.