It's a whole different world sitting in the starter's truck for a harness race, nose-to-nose with the 2,000-pound beasts as they thunder at you down the track and I got to enjoy that exhilarating experience with starter Mike Woebkenberg at Dayton Raceway.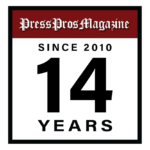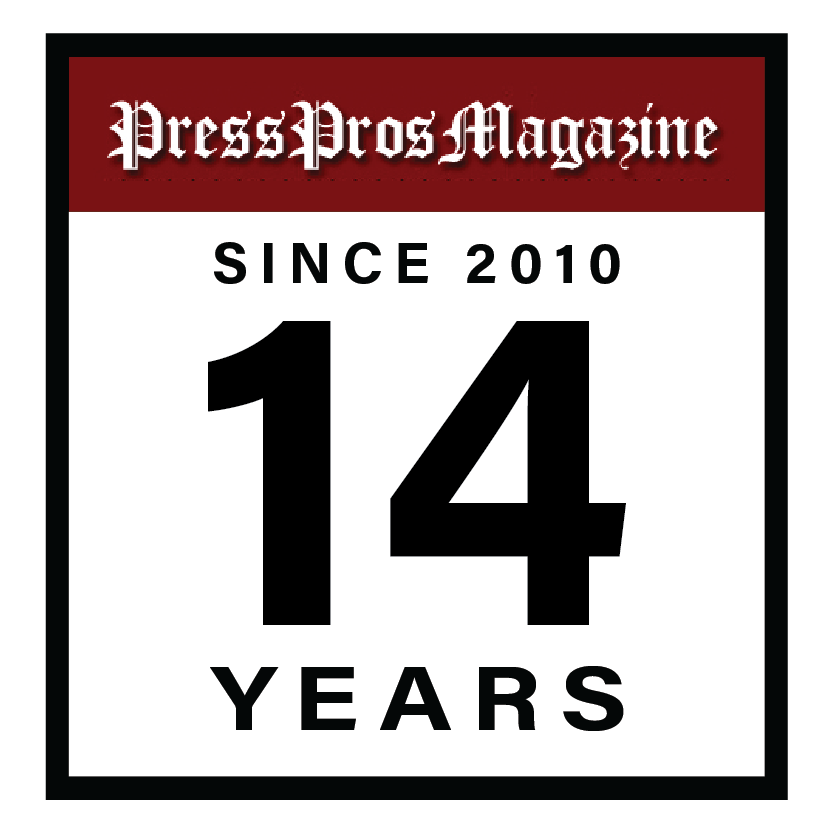 Dayton, OH — Now I know what it was like to stand in front of The Charge of the Light Brigade, or to face the controlled stampede of ten 2,000-pound beasts directly in front of me.
Like most harness racing fans, my previous experience at the track was sitting in a glassed-in clubhouse, seated comfortably at a table with a Yuengling and a racing program.
But at a recent sunny afternoon at the Dayton Raceway at the Hollywood Casino, my seat moved at between 35 and 41 miles an hour around the 5/8ths-mile oval.
I was in starter Mike Woebkenberg's gated truck facing the horses for their rolling start that begins with Woebkenberg flipping the switch on a microphone and saying, "All right, gentlemen, let's gather 'em up and bring 'em as a group."
Then, the thrill of a lifetime. What an experience to have those talented athletes, hooked to sulkies coming within an arm's length, nostrils flared, the clop of their hooves pounding in your ears.
Once they are all lined across the wide-spread wings of the gate, they are pounding the dirt at 35 miles an hour as the pace truck pulls away to the side and follows the field around the course.
The horses pound by, all four hooves off the ground at times.
And as the race begins and Woebkenberg watches closely — he also serves as a judge — my education begins.
If there is a better ambassador for any sport than Woebkenberg, I have yet to meet that person. He is Alfred Lord Tennyson's version of The Babbling Brook, but his non-stop chatter comes from a hoof-shaped heart and is stuffed with interesting and enlightening information.
His wife, Becky, sits in the driver's seat, but all she does is steer the truck. Mike controls the accelerator and operates the swinging gate as he controls the horses.
"It is a unique look at racing and I promote this as the most exciting 30 seconds in sports that nobody gets to see," he said.
And I got to see it almost straight from the horses' mouths.
"From the grandstand the horses look like Willie Worms because you have no idea how fast they are going," he said. "When you are in here, right up against them, you realize speed. We have to go 40 miles an hour to keep up with them."
Woebkenberg is a third generation race horseman. He drove and trained them and "I'm very passionate about my sport and have done this for 30 years."
Harness racing puts $3 billion (not million, billion) into the Ohio economy, "And nobody knows we exist," he said.
There are women competing as drivers, "On an equal basis and no other sport can say that," he added. "We have wheel-to-wheel racing, everything NASCAR has but the advertising on the cars and driver's suits."
Woebkenberg said he and Becky start more than 3,800 races a year, "More than anybody else in the world. We do Dayton, Miami Valley, the Little Brown Jug (in Delaware, OH.) and 105 days of county fair racing at 65 fairs. The Ohio fair racing is literally the biggest and best in the world and it's our minor leagues."
And that's not all there is to Woebkenberg. He builds the starting gate rigs in Farmersville, OH., and says, "We send 'em all over the world. We have one leaving this week for Prince Edward Island. We sent one to Hungary and we sent two to France.
"I'm a little guy in the middle of nowhere who has develped a product, or a tool, that has become the accepted norm in the world. . .and that's a neat thing," he said.
The rigs cost $125,000 and comes complete with the truck on which it is installed.
As he talked, Race 2 was on the track and he said, "This part of my job is like herding cats. I have to get nine horses and nine drivers lined up, make sure they are the right drivers and the right saddle pads, get them in the same place at the same time. Once I get 'em in order and open the wings, then it's an art form."
And Woebkenmberg is the Picasso of starters, or the Andy Warhol, a guy who put himself through The Ohio State University shoeing horses.
"The art form is that if I go too slow I jam 'em up and if I go too fast they can't catch me," he said. "Every field is different and I have to gauge them. And it's the modern version of a cavalry charge."
As he readied himself to open the gate, he marked up a program and said, "I destroy a program. It's a tool to me. My job is to give everybody a fair and equal start. I don't even look at the odds. I don't want to know the odds. But I have to know the horses because some have some unique quirks. I have to know them and I have to know that to get them to the gate. I don't want somebody to say, 'Well, he was 1 to 9'. . .well, no."
And why does the starting rig follow the field around the track? "I'm a full judge and also if anything happens we're the first responders and we're there within seconds."
There are only approximately 40 starters licensed in the U.S., "And licenses are very hard to get," he said. "And I teach a school (for starters)." He also teaches at two schools for harness racing judges.
Drivers are a pot pourri of independent contractors with lives outside of racing — a female Wilmington College professor (Casey Kelly), a retired attorney and a retired Columbus police officer (Danny Hale). On this day's 14-race card, there were owners, trainers and drivers from six states.
After the third race, I headed into the paddock building and ran in to the winner of the race, sitting on a barrel in his red and white driver's suit. With a wry grin, he said, "I'm Jeremy Smith from Washington Court House. We have a lot of Smiths around here but I am the best."
His ride was probably routine for him, but my ride was exhilarating, as exciting as the ride I once took around NASCAR's Charlotte Motor Speedway with Rusty Wallace.
And I got to smell the horses' breaths.