The Buckeyes scored early and often, Kyle McCord played his best game,  and now we're only two Saturdays away from the much-anticipated trip up north.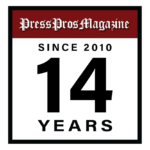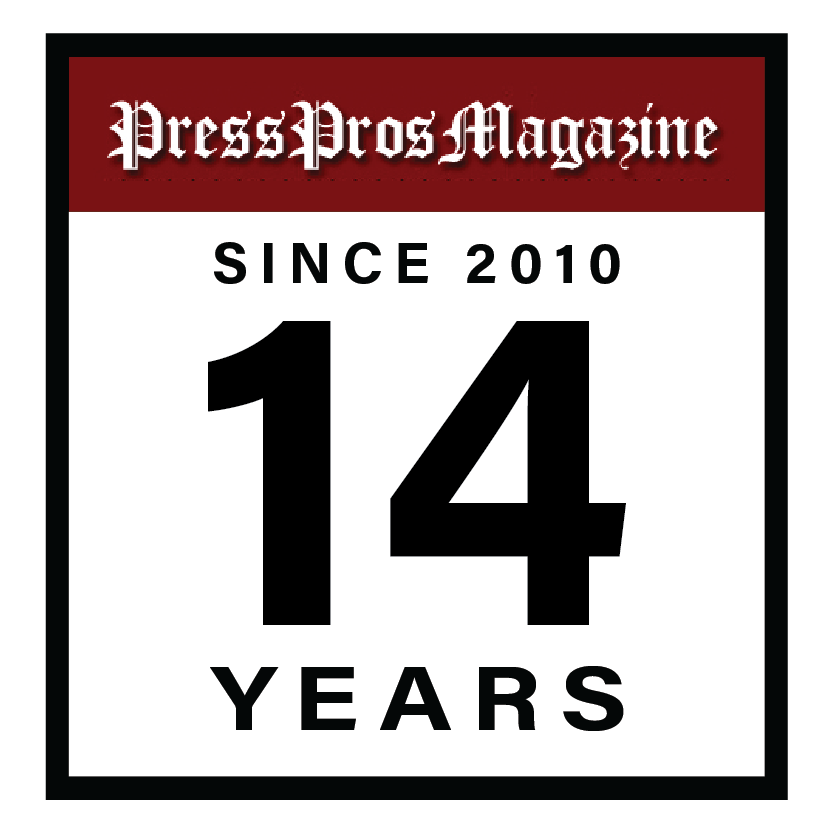 Columbus, OH – The Ohio State football offense must have learned the fight song before Saturday night's game.
"Drive! Drive on down the field."
And, finally in Week 10, the unbeaten Buckeyes did – a lot – in the first half. Yes, the first half. Not once or twice but five times in six possessions for touchdowns.
"That's the start we've been shooting for all year, getting out of the gate and putting points on the board and being consistent that entire half," quarterback Kyle McCord said. "The urgency has been passed down from the coaches to the players. We knew that this had to be a good week."
You wanted a fast start? How's a 35-3 halftime lead. You wanted Marvin Harrison Jr. to boost his Heisman Trophy chances? You got three touchdowns in the first half. You wanted McCord to play to your expectations? He threw for 263 yards and three touchdowns in the first half. You wanted the TreVeyon Henderson train to keep running on time? You got that, too, with all of his 13 carries and 63 yards.
Who would blame McCord, as he jogged to the locker room at halftime, if he looked around the Horseshoe and thought, "How do ya like me now?" And when his night was over, he had a career-high 335 yards and completed 24 of 31 passes.
There was plenty to like in the first 30 minutes of the 10-0 Buckeyes' 38-3 victory against overmatched Michigan State. And before you say, "Yeah, but it was against Michigan State," the first half was a clear sign this offense is coming of age. They had chances against other teams of similar defensive quality and didn't do it. But this time they did.
Last week at Rutgers head coach Ryan Day said the offense was clunky at times. But a lot of players graded out well and he was encouraged by what he saw on the game film.
"I kind of felt like something like this was right around the corner," Day said. "So now it's count on this to continue to push us forward and finish the season the way we should."
The fast start also created the season's first boring start-to-finish second half against a team not named Youngstown State or Western Kentucky. And a team in search of first-half confidence will take boring any place, anywhere or any time.
In other words, there was nothing worth scouting in the second half (Day rested lots of starters and gave backups valuable reps) for a rather important game in two weeks. Speaking of unbeaten and No. 3 Michigan, the Wolverines' 24-15 win over Penn State was business as usual. But it didn't smack of a team on its way to immortality as many have suggested this week. Good win. But not a statement. Ohio State looked more diverse on offense against Penn State and was missing Henderson and receiver Emeka Egbuka.
The same could be said for Ohio State's Saturday night showing, but for this team, in search of an offensive identity, the statement mattered in the locker room. The Buckeyes performed better in a feel-good first half than they have all season and accomplished what a 32-point favorite should.
The best statistical first half this season was 42 points and 396 yards in a 63-10 victory over WKU. Against Big Ten brethren on Saturday, the Buckeyes scored 35 points and gained 360 yards. Despite the Spartans' lackluster season, this was a better performance against a significantly better defense than the one WKU brought to town.
The first-half drives were clinical, methodical and satisfying with just enough outside-the-box action to add excitement.
Harrison Jr. scored on a 19-yard reverse for his first Heisman highlight and said it was his favorite touchdown of the game. Then he scored on the kind of 26-yard pass that only he makes look easy for a 14-0 lead with 6:56 left in the first quarter. That's the fastest 14 points the Buckeyes have scored this season. Against Youngstown State, the second touchdown, also to Harrison Jr., came with 1:20 left in the first quarter.
The first quarter was basically a 21-point quarter and technically a 14-point quarter. On the first play of the second quarter, Harrison Jr. caught a 9-yard touchdown. That was followed by a Henderson 9-yard touchdown run and tight end Cade Stover's 18-yard touchdown catch on a precise back-shoulder throw by McCord.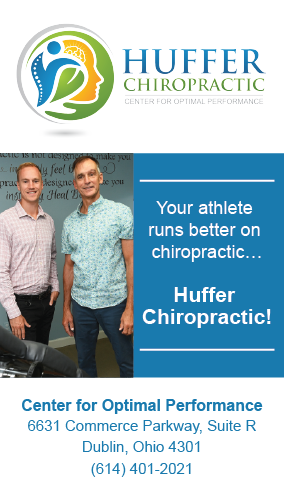 The 35-point half was also made possible because the whole gang was back together. Egbuka played his second game after missing three games. Stover returned from injury to tie his career-high of seven receptions for 79 yards and blocked well in the run game.
"He is a big target, runs his routes extremely well, his attention to detail is outstanding and, on top of that, he's a force in the run game," McCord said. "He's just selfless on the field and the whole offense benefits from that."
The attention Harrison Jr. draws in double teams makes everyone else better, too. And his precise route running, added to creative plays designed for him, have created an unstoppable option for McCord. Day said the Heisman shouldn't be about the best stats but about the most impact. McCord agrees.
"I can't really quantify how impactful he is to this offense," McCord said. "There's one-on-one situations he wins, there's situations where he takes two defenders with him. He does a great job blocking, too. If it's truly the award that goes to the best player, he has to be right there in contention."
Harrison Jr.'s night added to his highlight reel and to the bullet points on his resume. He caught seven passes for 149 yards to become the first OSU receiver with two 1,000-yard seasons. And he tied David Boston's record of 14 100-yard receiving games. He has seven of them this season.
Lost in the offensive buzz was another defensive performance that has come to be expected by the nation's fifth-ranked unit. The Spartans, a struggling offense all season, accumulated only 11 first downs, 182 total yards and a field goal.
The defense was missing linebacker and captain Tommy Eichenberg because of an arm injury that Day said isn't a long-term issue. Safety Josh Proctor was also out with another injury that isn't expected to be long-term. And safety Lathan Ransom, whose injury is more long term, missed his third game. Cody Simon started at linebacker and Malik Hartford and Jordan Hancock started in the secondary.
"We made a big focus on just playing really fast, playing really hard," safety Sonny Styles said. "We came out and did that. Obviously, we had some guys down this week, but guys were able to step up and execute."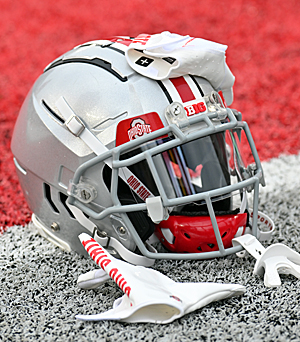 Among all the positives, it's hard to argue that anything that happened against the Spartans was more meaningful than McCord's performance.
Day's understanding of quarterback play causes him to pay more attention to McCord's feet than his arm. He said when the footwork is right, which it was this night, then everything else is better. McCord's ball placement was improved at Rutgers and even better against the Spartans. Defenses aren't speeding up McCord as much as they were earlier in the season.
"Biggest thing is your film study during the week," McCord said. "When you put the work in and you put the hours in, that allows you the opportunity to step on the field with confidence, play a step ahead and play with anticipation."
The season-long anticipation of The Game is two Saturdays away with so much at stake. But first the Buckeyes play host to Minnesota next week, and Michigan travels to Maryland.
Then it's on up north, with or without Jim Harbaugh.