In four sets New Bremen knocked out the only team to ever beat the Cardinals in an OHSAA Div. IV championship, captured its fourth overall title in volleyball, and the 152nd for the MAC Conference.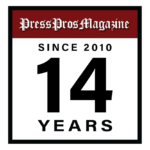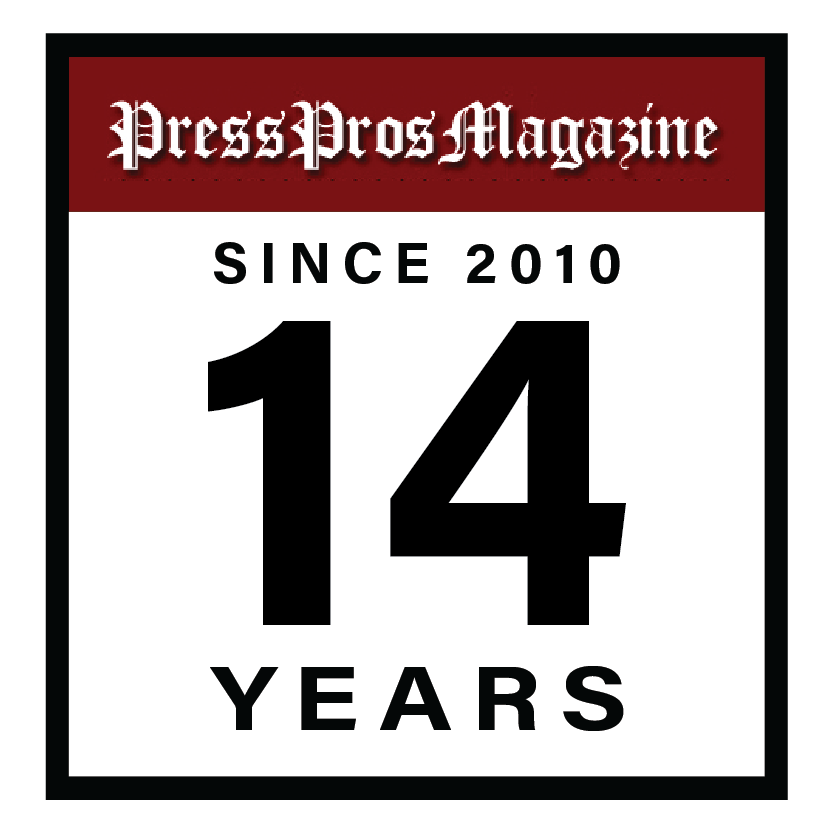 Fairborn, OH – When New Bremen volleyball coach Diana Kramer talks about how proud she is of her volleyball team it isn't 'coach-speak'.
When she speaks of the adversity that comes with winning a state title…she means it.
And when she mentioned that Saturday's Division IV volleyball title, her latest, was a gritty effort on the part of the 2023 Cardinals, it wasn't just lip service.  She meant that, too.
In the joy of the moment, post-trophy presentation, pictures, interviews, the hugs, and a few tears, Kramer took a deep breath outside the press conference room at the Nutter Center and admitted…it wasn't their best volleyball.  But it was enough.
Importantly, more than enough to atone for their two losses in the Div. IV finals in 2018 and '20, to Tiffin Calvert, the only team to ever beat them in the final game;  and the team they beat Saturday for their fourth title in seven years.  Grit, grime, and from time-to-time sloppy, it was sweet redemption for the times when they had played better and came home with a lesser trophy.
In four sets they endured to win 25-22, 26-28, 25-22, and 25-16, senior Olivia Heitkamp pouring on the coal over the final five points of the final set to clean up impressions of her own inconsistencies in Saturday's win.  And truth or dare, both teams suffered from playing something less than their best volleyball when it would have benefited them most.
"Was this Calvert volleyball's best day today?"  said Senecas' coach Lori Rombach.  "No it was not.  We struggled with serve-receive, they served very aggressively, and they went on runs, and when teams go on runs like that it makes it tough to win.  It's a different dynamic, but it was a good effort by both sides."
And there were times Saturday when it did look like New Bremen's best volleyball.  Six, seven point runs in each of the four sets that appeared to give the Cardinals their customary killer identity…only when they needed it least they struggled to withstand such prosperity.  Time after time, and run after run, they gave those those points right back to Calvert through hitting errors, defensive spacing, and what looked liked just ordinary impatience – trying to play faster at times than was necessary.
To the point…they had a commanding lead down the stretch in set one, only to see Calvert cut it down to size, and close to within a couple of points of a 25-22 New Bremen win.
In set two the Cardinals again had a hard-earned lead, only to see Calvert come from behind, catch them at the end, and. ultimately play Cardinal miscues in to a 28-26 Seneca advantage.
Again in set three, New Bremen jumped out to an 8-point margin at the halfway point of the game, then held off Calvert to win, again, 25-22.
But their apparent resiliency paid off in the fourth and final set, when the stress of having to play from behind for so long finally began to wear Calvert down.  Still, TC cut a seven point advantage down to two, before Olivia Heitkamp caught fire at the end to score on four thunderous kills that effectively took what life remained from Calvert's hopes.
And no one enjoys a grand finale more than Kramer, who pumped her fist throughout the final three points and allowed her competitive emotions to come to the surface, deservedly.  Four titles in seven years, and five for her career (counting one in 2011 at St. Henry) is the stuff from which legends are born.
"We talked about this back in March, and then again in the summer, about what it would take to repeat,"  said Kramer in the post-game conference.  "And for it to be a reality now I think I'll have to pinch myself.  Because this team…nobody has seen what this team has had to go through off the court, the adversity that they faced, and our motto this year was 'overcome, overtake, and overpower'.  It was so perfect for this team because we had highs and we had lows.
"I'm just so proud of these girls, as teammates, proud of our town, and of my coaching staff.  They were locked in today.  I'm just thankful to be a part of this journey."
But Kramer is a perfectionist in a sport that's hardly perfect.  And she wears her frustration at times like she wears all those dark curls on her head…conspicuously.
"This team is very business-like," she went on to say.  "Probably the most business-like of any team I've coached.  A lot of teams would crumble (speaking of the points and advantages lost on Saturday), and Calvert's phenomenal.  Calvert's a great team.  They found a way to put pressure on us when we made a couple of mistakes and all of a sudden it was a brand new ballgame.  We should have been up 2-0 after the second set, and instead we were tied at 1-1.
"But this team found a way to look each other in the eye and say…this is our day.  This is about us.  It's not what they're doing, it's about what we're going to do.  If we play New Bremen volleyball good things are going to happen."
And in fact, they did.  Heitkamp, who wasted a lot of effort by hitting into the Calvert block, righted herself at the right times to finish with a game-high 20 kills.
Melina Schrader, who played on a painful right ankle rolled in Saturday's semi-final win over Sarahsville Shenandoah, finished with 40 assists, drawing the praise of Rombach, who called her play "unbelievable".
Amelia and Alivia Dammeyer combined for 16 kills and 33 digs on defense.
Sarah Dwenger came off the bench to serve precisely, rating the praise of her coach, afterwards.
Ava Trentman had 6 blocks and 8 kills.
April Baker, like Dwenger, served near flawlessly.
And Keira Steininger, led them with 19 digs.
So yes, in the end it was their day.  It was about them, the dream of a repeat title coming true, and no one has to pinch themselves.
"I don't think it's really set in yet,"  said Olivia Heitkamp aferwards.
But it will, as well as future titles bound to come as a result of the culture that Diana Kramer has crafted in her short time at New Bremen.  Ironically, all three of her seniors were ball girls on the 2017 title team, and grew to be vital components of the latest one – Heitkamp, Alivia and Amelia Dammeyer.  This year, there are 19 such grade school ball girls, Kramer revealed, and they all want to grow up to follow in the steps of their high school volleyball heroes.
So whatever rough spots you can list from Saturday, when it comes to Cardinal volleyball you have to dwell on the big picture and the grand vision of Kramer.
And when she tells you that they're good enough, mature enough, and business-like enough to look each other in the eye and say "this is our day"……
Well then, you have no choice but to believe her.