The stout Troy Trojan defense finally met its match in the regional semi-finals: Withrow's dynamic, speedy offense. The Tigers dashed by typically trusty Troy tacklers, outscoring the Trojans 42-14.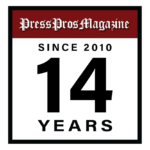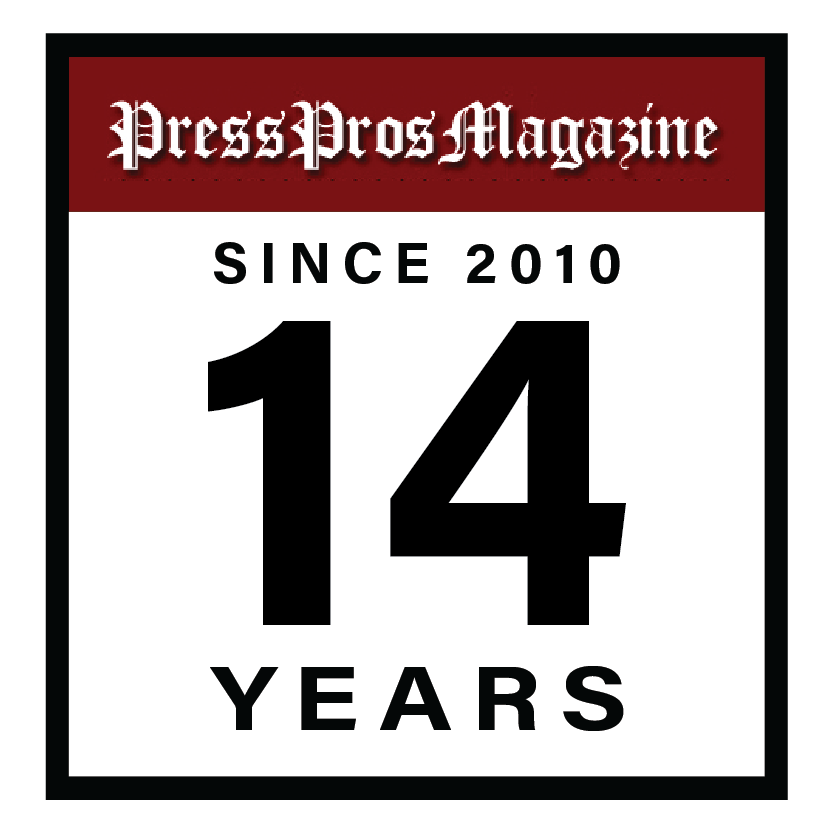 All good things must come to an end, and Troy's defensive dominance has been a pretty darn good thing.
It came to an end when Withrow scored 42, par for the course for a team that has averaged 44.7 points per game over the last six weeks, but they haven't been playing Troy's defense for the last six weeks.
The Trojans held opponents to 6.2 points per game all season, and never allowed an opponent to climb beyond the 15-point mark. Or at least not until they ran into Chris Henry Jr., Quintin Simmons, Luke Dunn, and every other member of Withrow's hyper-athletic offense.  That resulted in a season-ending 42-14 loss Friday in the Div. II regional semi-final.

"We just executed on a high level," Coach Kali Jones said. "If we just do what we usually do, it's gonna work out in our favor because we've got a lot of weapons."
Facing an equally stubborn Withrow defense that allows 4.8 points per game, the Troy offense couldn't keep pace without star running back Jahari Ward who was sidelined due to an injury. Ward attempted to come off the bench after multiple inactive weeks, but took just two carries before returning to the sideline for good.
Troy spent too much time in the first half trying to catch their breath from chasing down all of Withrow's speedsters. Terhyon Nichols, listed simply as a positionless "athlete" fielded a line drive punt, and after taking about seven steps, everyone inside Welcome Stadium knew it would be 7-0 Tigers in about 10 seconds.
Trailing early, Troy couldn't find the right recipe to move the sticks, mainly relying on running back Dakota Manson, a 5'6″ speedster in his own right. Manson filled Ward's workhorse role the last few weeks, but had no lanes to cut through the Tiger defensive front, resulting in just 2.2 yards per carry.
Withrow's offense stayed ahead of schedule, utilizing dominant run blockers that Troy hasn't faced all year, and quick backs that slice through lanes like a hot knife through butter.
"They do have some weapons, no question," Coach Troy Everheart said. "But we made some plays. What we didn't do is set an edge. We didn't set an edge all night, especially in the run game. The pass game looks pretty, and they do  have some great weapons there, but it was the run game that kicked our tail."
That run game bought Coach Kali Jones' squad a valuable advantage: the ability to pass the ball when they wanted to, not when they had to. And when they wanted to, not much could stop them.
Luke Dunn tossed three touchdowns in the first half, two to the junior Simmons, and one to Henry Jr., the sophomore phenom.
"It's a good connection [the receivers] have with Luke," Simmons said. "We work hard in practice, and make sure we're all on the same page for Friday nights."
"On the same page" is putting it lightly. They made spectacular completions look like ordinary pitch and catch.
Defensive back Logan Ullery came through in Troy's most dire moment, picking off Dunn in the end zone late in the second quarter for his sixth interception of the year.
Troy went into the locker room down 28-0 but came out with a flame lit under them.
Sophomore quarterback Aiden Kirkpatrick put the team on his back, willing them to a touchdown via QB sneak from the 1-yard line. The quarterback draw produced more consistent success for the Trojans than any other play, a testimony to the young QB's talent and grit.
Defensive back Aidan Gorman, a fellow sophomore, snatched a bobbled screen pass out of the clutches of a Withrow wideout, sparking the team even further.
The offense did their part again, mostly thanks to Kirkpatrick who scored on a second QB sneak, chopping the lead to 28-14.
"I'd like to play them like we played in the third quarter for a full four quarters and see what happened," Everheart said. "But you don't get those opportunities, you gotta make the most of the ones you do, and we didn't do it."
Despite stumbling through the third quarter, the Tigers pulled themselves together for the fourth, and leaned back into their strength, letting their skills position players make plays.
Henry Jr. hauled in two monster catches on a drive that resulted in a 13-yard screen pass touchdown to Kristian Bonner, who shook a couple tackles on the way to icing the game. 
"We just played our ball," Henry Jr. said. "Nothing can stop us but us."
Pretty accurate considering two drives ended via interceptions, and two more via drops. 
Even with those mishaps, Dunn completed 16/23 passes for 269 yards, four touchdowns and two interceptions. Henry Jr. accounted for eight of those completions and 154 yards.

"We've built that relationship over the season," Henry Jr. said. "We kept building and building, and now our connection is just there."

Kirkpatrick completed 6/10 throws for 81 yards and rushed for 92 yards and two scores. Not too shabby for a sophomore facing a defense that hasn't allowed any team to score more than 14 points.
Withrow faces top-seeded Anderson in the regional final, who relies on their explosive offense to win them games, hence their 50-36 win over Harrison in their regional semifinal. The winner earns a 13-1 record, and much more importantly, a ticket to Canton.
"We're battle-tested," Jones said. "We scheduled heavy in the beginning of the season so we could respond in moments like these as we make a deep run."
The cruelty of the high school playoff is that nearly every team's season ends in a loss, unless you win it all, or don't qualify for the now highly-inclusive playoff. But Troy has plenty to keep their chins up about and look forward to.
They exit the season with a share of the Miami Valley League title, and 11 wins, four more than they collected a year ago.
While Ward, their offensive MVP, will graduate, the junior Manson has proven himself a perfectly capable ball carrier, even if a stylistic changeup from Ward. The league leader in sacks, Devon Strobel, graduates, but the second placer, Cam'ron Couch, will line up on the defensive line for two more years. Expect another 7+ sack campaign from him.
The MVL will be up for grabs. Time will tell how Piqua will rebound from an uncharacteristic down year, but Tipp and Butler, Troy's co-champions, send off highly talented senior classes. It's way too early for any predictions, but come October 2024, Troy will be in the running, you can count on that.