In one of the season's most remarkable individual performances, Ansonia's Keegan Weiss was a one-man assault force as the Tigers sent St. Henry home for the winter in the regional semi-final game.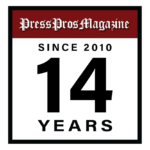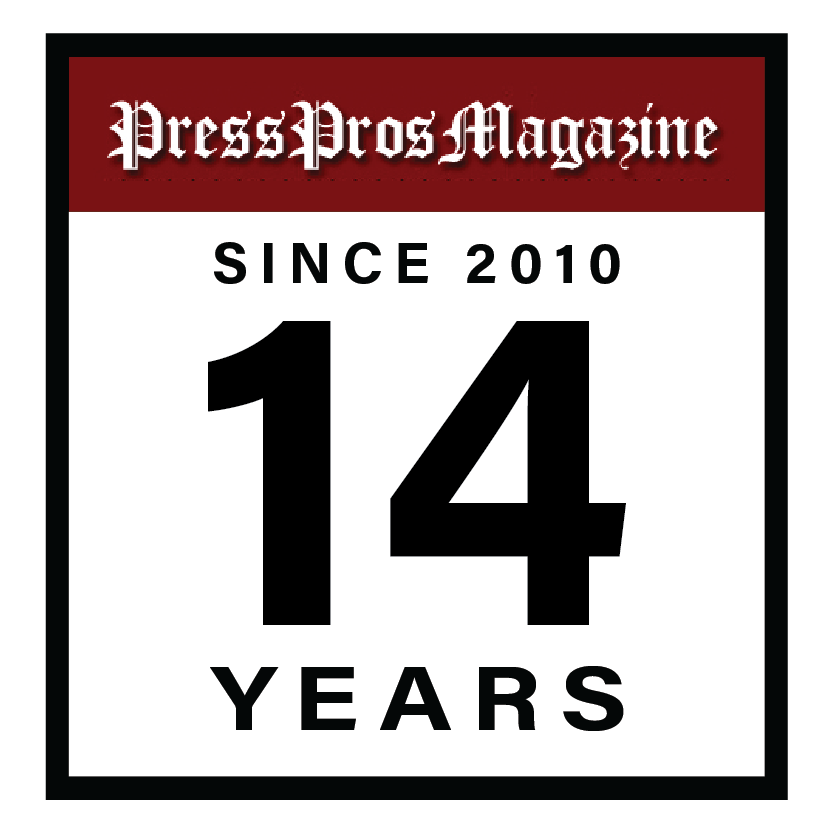 Piqua, OH – His humility was admirable.  Ansonia's Keegan Weiss gave all the credit for his 38 carries, 124 yards, and a second quarter touchdown to his teammates – his offensive line.
But to the casual fan, or in particular…the not-so-casual-fan sitting on the St. Henry side of Piqua's Alexander Stadium Friday night, all they saw was Weiss hammering the football down the necks of the St. Henry Redskins in a 20-13 Ansonia win in a Division IV regional semi-final game.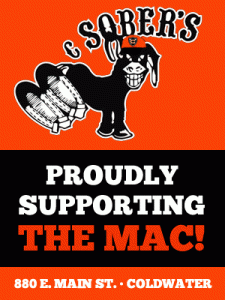 As is the case in instances like that, no one ever notices the supporting cast.  Just the guy with the ball taking the beating.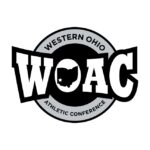 Woody Hayes would have loved it.  Three yards and a cloud of dust?
And all that was missing was the dust.  Alexander Stadium is clad in a brand new Field Turf surface, so there's no possibility for dust.
But the three yards were a given Friday, as Weiss averaged 3.26 yards per carry (unofficially), with never a worry about fumbling, or without coming out for a rest.  He played defense, as well, and in the Tigers' final possession of the game his sure-handedness allowed Hall to run the ball to run out the clock, instead of taking a knee in the 'victory formation'.
True to Hayes and his adage about bad things happening when you throw the ball, Ansonia took no chances.  They threw it just six times and completed three of them.  When faced with third and three, or four, they simply turned and handed it to Keegan Weiss.
Four times on fourth and short, they again turned and handed it to Weiss.
"We have enough trust in our defense that we're comfortable with it,"  added Hall.
It's the new twist on the term 'Tigerball', for so many years reserved for Al Hetrick's brand of football played at Versailles.
Neither team scored in the first quarter…after Ansonia got the ball first and started hammering it between the tackles with Weiss.
St. Henry was missing starting quarterback Charlie Werling, the running threat in their dual-quarterback system, and with sophomore Jack Huelsman taking his place it was anticipated that the Redskins would throw the ball more, and effectively.  But the Redskins couldn't move it, on the ground or through the air, and the two teams simply traded possessions.
Into the second quarter Keegan Weiss began to move the pile ever-so-slightly more with each passing carry.  And with each set of downs a four-down probability, the Tigers were taking huge chunks of time off the clock.  Weiss drove it inside the St. Henry 20 yard line, where on third down quarterback Nick Burns shocked the world.  While St. Henry stacked the line of scrimmage to stop the run, Burns coolly turned, faked the handoff, and threw the ball over the top to teammate Zane Henderson for an 18-yard touchdown, untouched!  Ansonia has no kicker, so they attempted the two-point variety of point after and it was stopped six inches from the goal line…6-0, Ansonia.
St. Henry's offense simply couldn't get out of its tracks.  The running game couldn't move Ansonia's interior line, and Huelsman seemed hesitant, throwing behind or short on attempts to his receivers.  Ansonia ended up with the ball again with the clock running out towards halftime.
Game as St. Henry's defense had been to stop Weiss and running mate Ethan Reichert throughout the half, it was only a matter of time until one or the other broke one; and it happened from the St. Henry 18 yard line with 33 seconds left.  Weiss took a handoff, his offensive line finally cleared a hole big enough for a 'pride' of Tigers to run through, and Weiss scampered untouched to the end zone to make the score 12-0 going to the locker room.
St. Henry took the second half kickoff and Jack Huelsman was a different quarterback.  More confident with his throws, he immediately hooked up with Michael Gonzalez, Hayden Boeckman, and Carter Laguire, and moved the 'Skins inside the Ansonia red zone.  But the drive stalled, and on fourth down Huelsman's pass attempt was broken up by Nick Burns and Ansonia happily regained possession of the ball…and the clock!
They didn't score, but they ate up five minutes, and by the time St. Henry got the ball back there was both desperation over the offense and the amount of time they had left.  And with 40 seconds left in the quarter, Huelsman handed off to one of his running backs, who turned and tossed it back to him – the flea-flicker – and he hit a wide-open Hayden Boeckman alone in the secondary for 50 yards and a quick score.  The extra point made it Ansonia 12, St. Henry 7, and the Redskins had life!
Again, Ansonia took the ball, and while they didn't score, they continued to kill time.  And when they punted their defense held Huelsman and the St. Henry offense in check.  Midway through the quarter, they got the ball again, and now Weiss, Burns, and Reichert were getting a few more than three yards when they touched the ball.  They drove it to the St. Henry five, where Reichert put his head down and drove it the rest of the way into the end zone.  Weiss followed with a two-point conversion, and Ansonia led 20-7 with 3:45 left in the game.
Huelsman kept throwing, working the ball down the field, but while he was moving Ansonia, he couldn't stop the clock.  After killing three minutes, he finally connected with Griffin Ontrop for a three-yard TD pass…but the point after attempt doinked off the right upright and was no good.  Still, they were down seven points, and there was a chance with a successful onside kick.
But the ensuing onside kick went right into the hands of a Tiger, and with .44 seconds left, there was little left to do.  Weiss ran it twice, picked up a first down, and Nick Burns took a knee to end the game.
Unofficially, Ansonia had 234 total yards.  St. Henry finished with 160.  But despite the shortage of yards, it was the clock that killed the Redskins, thanks to Keegan Weiss.  Time of possession in the first half alone served as a huge denial, with Ansonia having a five-to-one advantage.
"He's carried the ball a lot all year,"  Hall said of Weiss, who hauled it 46 times last week for 299 yards in their win over Mechanicsburg.
"I think about him coming in back in January for 6 am lifting.  He's there every day, he's a great leader and a great athlete.  We wouldn't be where we're at without him."
He admits…he never gets tired.
"That's what the off-season is for,"  Weiss smiles.  "And my guys don't get tired, either.  They're all in there lifting, working as hard as I am, and it shows.  And what I do is all because of my guys up front.  The touchdown at the end of the first half, I don't think anyone touched me and that's because of them."
He runs with the conviction that after all those three yard gains, sooner or later he's going to break one wide open.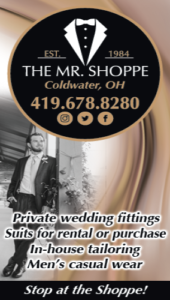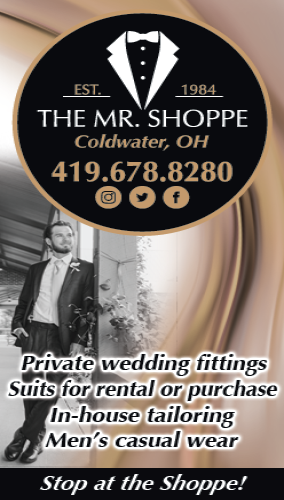 "Sure, of course, and it happens every game," he added, sheepishly.  Keegan Weiss might be the most polite, respectful running back in Ohio High School football.  "If we do everything right, sooner or later they get out of position and we pop a big one."
They've done that all year, against all comers, and against teams that no one believed they could.  And they won't change anything next week, when they take the next step up in competition in the regional final against 13-time champion, Marion Local.
And why change?  Al Hetrick never did. Teams knew what was coming, and they still couldn't stop it.
It's just 'Tigerball', and just up the road from where Al used to play it.
Any way you twist it.