Bradyn Fleharty and Preston Wolfe connected on a pair of touchdown passes, but it was Hilliard Bradley's defense that stole the show in a regional semifinal win over Pickerington North. The Jaguars (12-1) will face Upper Arlington (10-3) for the Region 3 title.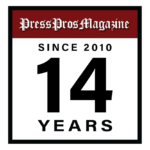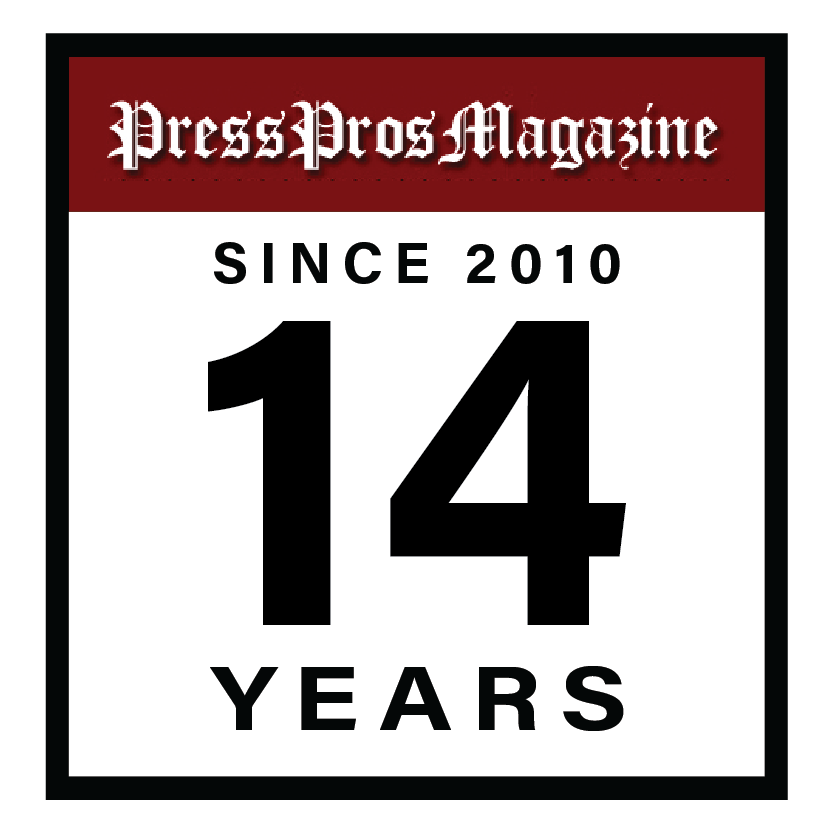 Columbus, OH – Judging by his gaudy statistics, some casual observers might have jumped to the assumption that Hilliard Bradley dual-threat quarterback Bradyn Fleharty – the Central District offensive player-of-the-year — was a one-man team. They would be sorely mistaken.
On a night when Pickerington North's aggressive defense had the fleet-footed Fleharty scrambling for this life, the Jaguars' defense more than picked up the slack, turning in a magnificent performance.
"Those guys absolutely balled out," said wide receiver Preston Wolfe of his defense after Bradley's 19-0 shutout of North in an eagerly-anticipated Division I, Region 3 semifinal between two state-ranked teams. "To hold down an offense with that much talent is amazing. Those guys have been really good all year long, but tonight they performed on a completely different level. People saw tonight what we've known all along. We've got dogs all over the field on that side of the ball."
Dominating at all three levels, Bradley's defense limited North – which came in averaging 34.5 points per game – to a grand total of 159 yards. The Panthers (11-2) committed 14 penalties for 158 yards, and a lot of them were a result of being discombobulated by the Jaguars' relentless pressure.
"People ask me what sets this team apart from past teams here and I tell them it's our defense," Bradley coach Mike LoParo said. "Our defensive is so aggressive. They just fly around and make plays, and we can do that because of the trust we have in our D-line. We showed three front most of the night and mixed up our coverages and personnel packages. Our main objective was to make them throw it sideways … to flush them toward the sideline."
Sixth-ranked in the final Associated Press media poll, Bradley (12-1) advanced to its first regional title game against Upper Arlington (10-3), which stunned second-rated Gahanna 12-7 in the other semifinal. The Jaguars edged the Golden Bears 24-22 Sept. 22 on the way to the Ohio Capital Conference Central Division title. Dublin Coffman, another OCC Central team, reached the Region 2 final against Springfield.
LoParo, who is close friends with UA coach Justin Buttermore, said that they chatted earlier in the week and agreed their teams would need to play solid, mistake-free football to win.
Just 5-7 in 2022, Bradley has made an incredible turnaround to post the winningest season in program history. The 2017 team finished 11-1 after a 42-31 regional semifinal defeat to Pickerington Central on the same DeSales field. The Tigers went on to capture the state championship.
Both teams' offensive lines were badly overmatched in a penalty-laden, disjointed first half.
Late in the first quarter, Bradley flipped field position with a defensive stand and a North penalty for fair catch interference on a punt.
On third-and-11, Fleharty connected with Wolfe in the back corner of the end zone for a 16-yard touchdown. The Yale commit had been only 1-for-9 through the air to that point.
"We knew Pick North's defense was great coming in and they made it tough on me," Fleharty said. "Preston and I have done a lot of offseason work to create that chemistry and I think I put it the only place he could catch it, and he made a tough catch."
Bradley came out after halftime focused on running misdirection plays to loosen North's front eight. The Panthers played man-to-man coverage all game, but Fleharty rarely had time to find open receivers.
After a 26-yard field goal by Jake Walter midway through the third quarter made it 10-0, Bradley defense came through with perhaps the play of the game. The Jaguars sacked North quarterback Landon O'Connell and forced a fumble that senior Brody Healy recovered at the Panthers 26.
"I'm not sure who forced it," Healy said. "It could have been any of about three guys. We were all over him. We collapsed the pocket and got good pressure on him all night. We throw so many guys at you, we're hard to block. As a collective unit, this was by far the best game we've had all year, especially considering the opponent."
On third-and-goal, Fleharty found Wolfe again for an 8-yard TD. Even with a missed extra point kick, the score put North behind the 8-ball. Walter added a field goal with 3:32 remaining to cap the scoring.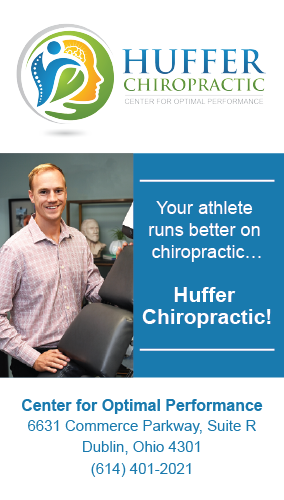 Counting sacks, the seventh-ranked Panthers – who came in with 2,200 yards rushing on a lofty 5.7-yard average – finished with minus-6 yards on 17 attempts. O'Connell went 25-of -4 for 165 yards.
"Their front seven, I sure give them a lot of credit," North coach Nate Hillerich said. "They have some incredible football players on that side of the ball and they tackle so well. We just couldn't run the ball. We were struggling to get movement and get guys down the field. They controlled the line of scrimmage.
"Our defense played all right. We contained their quarterback for most of the night, but we have a lot of respect for him. Even when he's under pressure, he either makes plays or uses his legs to avoid negative plays."
Fleharty went 17-for-41 for 196 yards with TDs and two interceptions. Wolfe made eight receptions for 85 yards and Denis Shishlow had five catches for 89 yards.