Close in the first set, St. Henry could not match the skill and experience of Mentor Lake Catholic in the second and third sets and saw their season come to an end in the OHSAA Division IV semi-final round at the Nutter Center.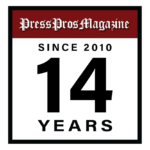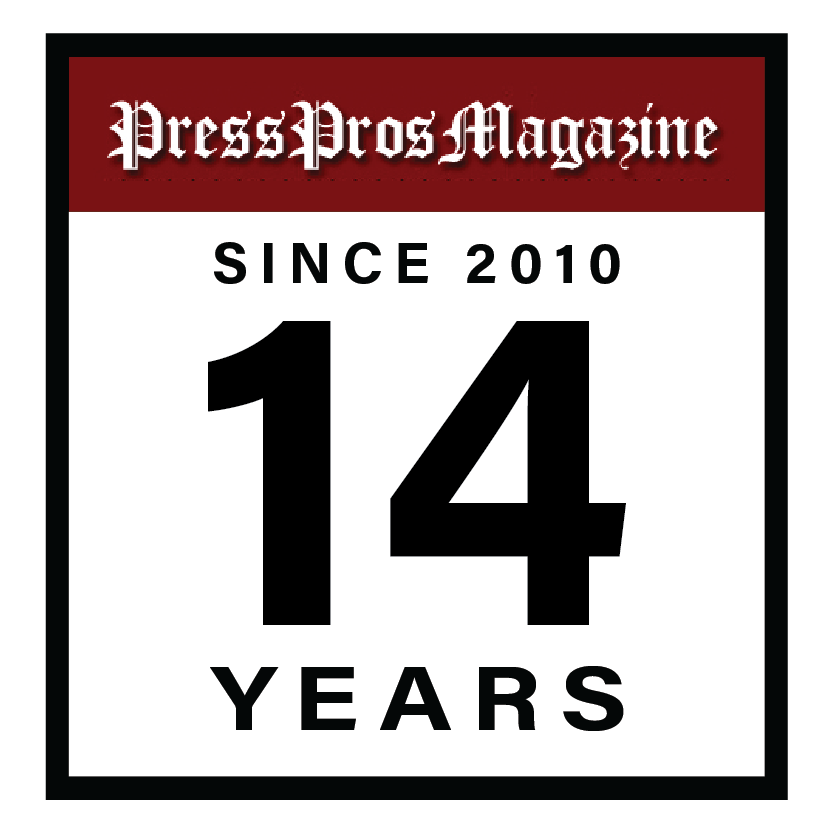 Fairborn, OH – There's an oft-used phrase in sports that as often as not mischaracterizes the value of finishing strongly in competition:  It's not how you start, but how you finish that counts.
For the sake of the St. Henry Redskins Thursday, in their OHSAA Division III semi-final match with Mentor Lake Catholic, it was one of those days when it probably would have benefited them more to start strongly.  Nip and tuck through the first half of the opening set, and tied at 12-12, Lake pulled away to a 17-12 lead, saw St. Henry come back to tie at 18-18, and then hit one of those spurts that good teams seem to get on demand, to win 25-22.
The point being, St. Henry was a decided underdog to start with, their luck to draw the reigning champion in Division III,  a program that had lost just three sets all year in 27 previous matches.  Lake Catholic is such a well-oiled machine, with three Division I college recruits, that Coach Kara Oster later said, "We never expect to lose a set when we play."  Confidence under stress is not problem for the Cougars.
But the nerves were obvious for St. Henry, despite their getting off to a competitive start.  Still…they served well, accurately, and forced Lake Catholic to address those serves, pass effectively, and hit aggressively.  Just a bit off from their normal game, the Cougars played rough through the first twelve points, giving St. Henry some opportunity to build a lead.
They didn't.
Instead, Lake began to adjust, sharpen their game, gain that whatever-it-is that good teams have that always gives them the advantage.  What it was…was experience.
And experience showed in the second set, as Lake was simply better in every facet of the game.  Volleyball coaches talk about 'system' a lot – serve, receive, pass, hit, defend – and Lake, after getting off to a quick 4-0 start, got perfectly comfortable in their system, even when they had a mishit or made a mistake.  They walked away with the second set, 25-14.
Credit to St Henry.  The 'Skins played their best volleyball in the third set, refusing to bow and committed to cleaning up some of the deficiencies of the first two.  Chloe Gels, who led St. Henry for the match with 11 kills, showed her own experience – playing better – as if a clock was ticking in her head.  Time was running out.  They extended rallies, kept digging out Lake kill attempts, setting Gels, Lydia Werling, and the others, who kept putting the Cougars feet to the fire, defensively.  The problem was, Lake never flinched.  They answered – dig, set, hit, and if that wasn't enough…rinse and repeat.

St. Henry closed to within 22-20, which included a couple of mysterious officials' calls. There always are in volleyball, the most subjective sport to officiate, possible.  It led to Lake scoring the final three points, match point coming on a mishit into the net.
"They're really, really good,"  said St. Henry's Tricia Rosenbeck, afterwards.  "They were well-rounded, they ran a really quick offense, but we were ready.  These girls were ready.  We fought.  I thought game one was really important…I wish we could have found a way to finish out game one.  It might have made the story a little different at the end of the day.  But we fought from the beginning to the end, and I'm proud of them."
Lake, in reality, was…really, really good.  In fact, as close to a well-oiled machine…Kara Oster would acknowledge…as any team in the state finals is likely to encounter.
"They're a great defensive team, too,"  added Rosenbeck.  "I thought we made some great plays, but they would make great plays back.  They have five great hitters, their setter was awesome."  Pausing for a moment, she concluded:  "They're a really great team."
Ironically, there were no fireworks, statistically.  Chloe Gels led the Redskins in kills.  Lake's Katie Sowko matched her, with 11.
Lydia Werling led St. Henry in assists, with 22.  Patti Hannah led Lake, with 35.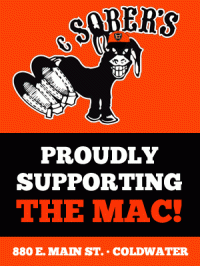 It's just that in every major offensive and defensive stat, Lake Catholic, making their third consecutive appearance in the Final Four, was just percentages better.
"Being here today was familiar to all of us,"  said Katie Oster.  "It's our third year in a row, but there was pressure.  It's was supposed to be us that was here.  But our girls don't really crack under pressure.  We looked a little 'iffy' to start, but that's natural in a big setting.  But these girls are finishers, and we sure did that."
There probably won't a team more favored to follow through on Saturday's championship round, to actually finish the job, to which Oster alluded.  Again, they had lost just three sets all year in a long string of 3-0 wins, as dominant as you can conceive over the course of a season.
"We never come in expecting to lose a set,"  added Oster.  "But we know it's a possibility.  It really doesn't freak us out because it's volleyball.  It's a game of mistakes, and it can happen.  But we're always ready to bounce back if it does.
"So winning the first set was crucial, because we weren't playing our best so getting away with a win was cool.  We prepare for a situation where you don't play your best, but when it happens you spread the ball out, over-communicate, and don't rely on just one person.  We have so many weapons, so we all just work together."
Lake Catholic improved to 28-0 and will meet Cincinnati McNicholas in the title game on Saturday.

St. Henry finished with a mark of 24-4, but not before Rosenbeck spoke to the obvious disparity in crowd support.  St. Henry nearly filled one side of the 9,500 seat Nutter Center, while Lake Catholic might have had 150, including students.
Someone has to win in these things, and someone has to swallow the reality of not winning.  But you hope the experience is fun.  So was it fun for Chloe Gels and Lydia Werling, despite the outcome?
"It's always fun when you can compete with your teammates.  They're like my sisters,"  said Werling, her disappointment obvious.  "But yes, this was fun."
"It's one of the most memorable seasons, this being our senior season,"  added Gels.  "It was great to come back here, because we were here our sophomore year.  I just wish it would have ended differently."
"I want to say something about our town,"  said Rosenbeck, fighting to control her emotions.  "Our town is something special."
"I don't know if you guys saw our fans here, but out town is awesome.  Our community support has been so great this whole tournament – the whole season – and you see how proud they are of these girls. And they should be proud of these girls.  We're just proud to be Redskins…so happy that we got to come here.  I wish we could have had a different outcome for them.  But I know when we get back to St. Henry they'll be just as proud [as if we had won].  Being part of St. Henry is just something special."