Kyle McCord's play isn't what you're used to from an Ohio State quarterback, but if you look closely, there is evidence that it's getting better.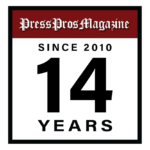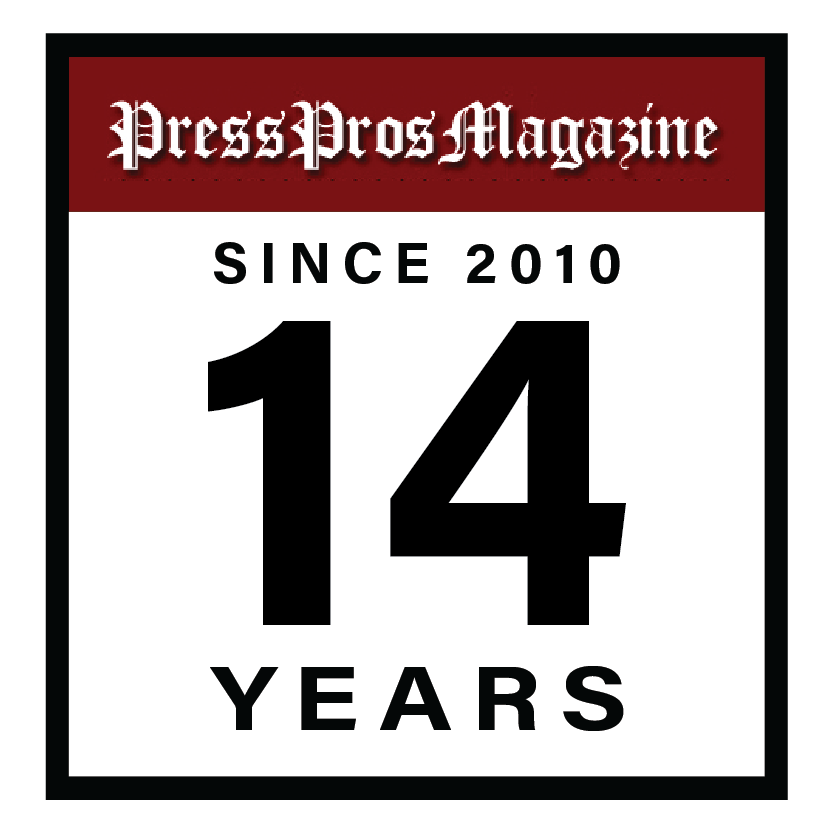 Columbus, OH – Life stays noisy in the Big Ten.
Critics, doubters, even those patting you on the back, must be ignored.
Ohio State head coach Ryan Day and quarterback Kyle McCord know those sounds well.
But there's no time to dwell. When players and coaches fail to let the past go, errors follow. And the room for error on Saturdays is so small that mistakes can be costly, can undermine confidence, can destroy chemistry.
Distractions can lead to defeat.
So far distractions haven't impeded McCord and the 9-0 Buckeyes, who remained No. 1 Tuesday in the College Football Playoff rankings. The Buckeyes must ignore the positive noise that comes with being No. 1 and the negative noise of many who say they aren't the best team.
"You have so many guys on our team that have been through all this before," Day said. "They know it means absolutely nothing, and their goal is to win the whole thing and to be the number one team at the end of the year. So we want to win them all, and that's all that matters."
Bogus rumors can't matter either. So-called news tied Day and family members to being involved with the NCAA's investigation into the Michigan sign-stealing scandal. Yahoo Sports reported that the NCAA told the Big Ten there is no connection between Day and the investigation.
So when Day was asked Tuesday whether he was angry about the accusations, he didn't address it.
"What's important right now is Michigan State," he said. "We always say ignore the noise."
No one on Day's team must ignore the noise more than McCord. From the season opener against Indiana to now, the scrutiny of McCord has been noisy. And McCord ignores it.
The mental toughness required to lead the game-winning drive at Notre Dame, to overcome interceptions and low-scoring first halves, to ignore the outside critics, requires focus. On Saturday at Rutgers, first-half drives were stopped by one play.
"We're moving it, we're moving it, we're moving it and something happens to put us off schedule and behind the chains," McCord said. "The biggest thing now is how do we eliminate those plays. We didn't shoot ourselves in the foot in the second half."
For the record, the non-touchdown drives in the first half were disrupted or stopped by: a quarterback hurry on third-and-6 that forced the ball out early, a first-down sack, a dropped pass, another dropped pass and an interception. You can blame McCord for the last one, but he didn't carry that bad play with him into three second-half touchdown drives.
In some ways, McCord looked the best he has all season on Saturday. He completed his first 11 passes. They were all short throws, but they were on time, on the numbers and the results of good decisions not to force throws down field. Those 11 completions extended a streak begun against Wisconsin to 18 straight, breaking C.J. Stroud's record of 17.
And McCord makes winning plays, too. However, his future first-round receivers get most of the credit. He led a game-winning drive against Notre Dame, but it didn't boost his popularity. The reason? This team averages 32.8 points. That's Ohio State Light compared to 44.2 last year, 45.7 in 2021, 41.0 in 2020, 46.9 in 2019, etc. The last time the Buckeyes failed to average 40 points a game was 39.4 in 2016.
Quarterbacks are intrinsically tied to points.
How many times did Urban Meyer say it's not just the quarterback. All the guys around him play a part whether for good or for bad. No doubt McCord's performance this late in the season is below the standard set by Stroud, Justin Fields, Dwayne Haskins and J.T. Barrett.
Will McCord reach that level? Maybe.
Nothing holds back talent like inconsistency, and that is McCord's biggest hindrance. Yes, some of the quarterbacks mentioned above hit their stride sooner. No one can guarantee McCord will hit a similar stride, but he's not as far away from making fans confident in him as many assume.
Day said Tuesday when McCord's feet are steady, moving with the rhythm of the game, he is at his best. Some quarterbacks take longer to learn to play steady for 60 minutes. Again, no guarantees, but McCord's obvious arm talent and calm demeanor suggest he can get there because he started that way Saturday. Earlier in the season his timing with receivers was off. The past couple weeks it has been noticeably better.
McCord's development reminds me of Michigan's J.J. McCarthy entering The Game in 2021. Michigan, it was said, had no chance because McCarthy couldn't throw the ball down the field. Well, he did, and he's been great ever since. Bo Nix and Michael Penix are much better this year than they were at their previous schools.
Is McCord's breakout and never-look-back performance coming? Probably. When is the question no one can predict with confidence.
The support within the team for McCord exists. After Saturday's victory at Rutgers, Marvin Harrison Jr., a teammate everyone respects, spoke up for his quarterback and former high school teammate.
"He's going to keep getting better," Harrison Jr. said. "Sometimes we put too much pressure on him, and we expect him to make some crazy plays. It's not all on him. We need to make a team effort, whether it's the O-line or the receivers. Too much is said about him, and he's doing a great job so far. And we all have to complement him to make the plays going forward."
Where are you on Kyle McCord?
Here are some interesting numbers I saw on Twitter (or is that X). Last season Stroud, the leading choice for NFL offensive rookie of the year, was 13 for 21 for 154 yards, two touchdowns and an interception at home against Rutgers. On Saturday at Rutgers, McCord was 19 for 26 for 189 yards, three touchdowns and one interception.
The difference? Ohio State led 28-7 at halftime and won 49-10 in 2022. Ohio State trailed 9-7 at halftime Saturday and won 35-16.
Neither the quarterback stats nor the halftime and final scores tell the complete story of either game. Stroud and McCord both contributed to the victories. Neither had their best game.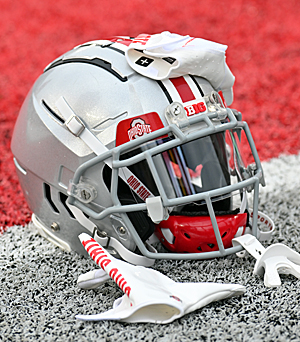 Day consistently says he wants more points, he wants faster offensive starts and he wants McCord to get better. But what he hasn't done is blame it all on McCord. And he shouldn't. Receivers sometimes drop passes, run imprecise routes. The blockers from linemen to receivers to running backs don't always give McCord enough time.
What was difficult to see on TV at Rutgers was how the Scarlet Knights were playing two deep safeties and forcing McCord to throw shorter passes. What Day liked, and what most outsiders don't appreciate, is the decision-making to throw short and not force the ball deep. Call it manage the game if you want, but McCord made good decisions at Rutgers. Even the interception was the right read. The throw just wasn't high enough.
"If they're saying you're not going to throw the ball down the field, you have to be willing to take the check down," Day said.
One of the measures of a quarterback is red-zone performance. McCord threw three great passes for touchdowns against tight coverage, one to Gee Scott Jr. and two to Harrison Jr.
If a game existed on the schedule for McCord to win over some reticent fans, that game kicks off at 7:30 Saturday night against Michigan State.
Then again, if the Buckeyes roll to a big halftime lead the quarterback shouldn't get all the credit either.
Either way, it's all noise McCord must ignore.