The Cardinals' senior hitting star hopes to power New Bremen to a fourth Division IV title in next week's OHSAA state finals.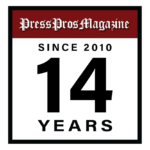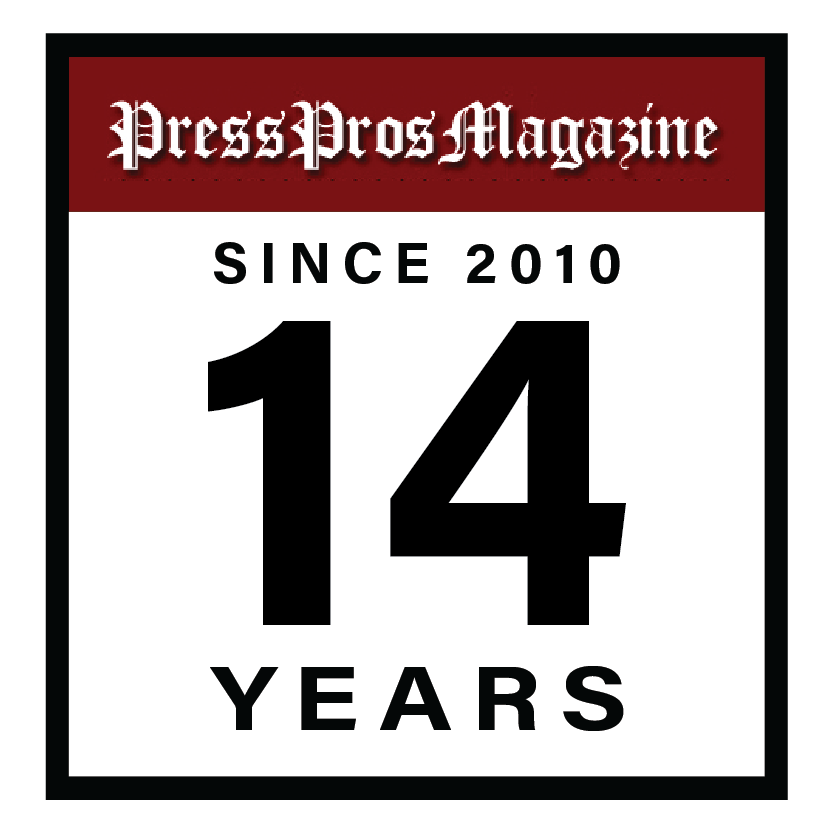 It's possible…that the New Bremen Cardinals would have won Saturday in their Division IV regional final volleyball matchup against Fort Loramie without senior Olivia Heitkamp.  Possible, but in reality…not likely.
Her presence on the court, her senior leadership, and the consistency of her impact are just that necessary to Diana Kramer's Cardinals' success.
Specifics?
Consider Heitkamp's 25 kills, 4 blocks and 15 digs…her experience and confidence…and her insatiable appetite for competition.
Or, in relative terms, consider Fort Loramie without Avery Brandewie, or Summer Hoying, in the same context.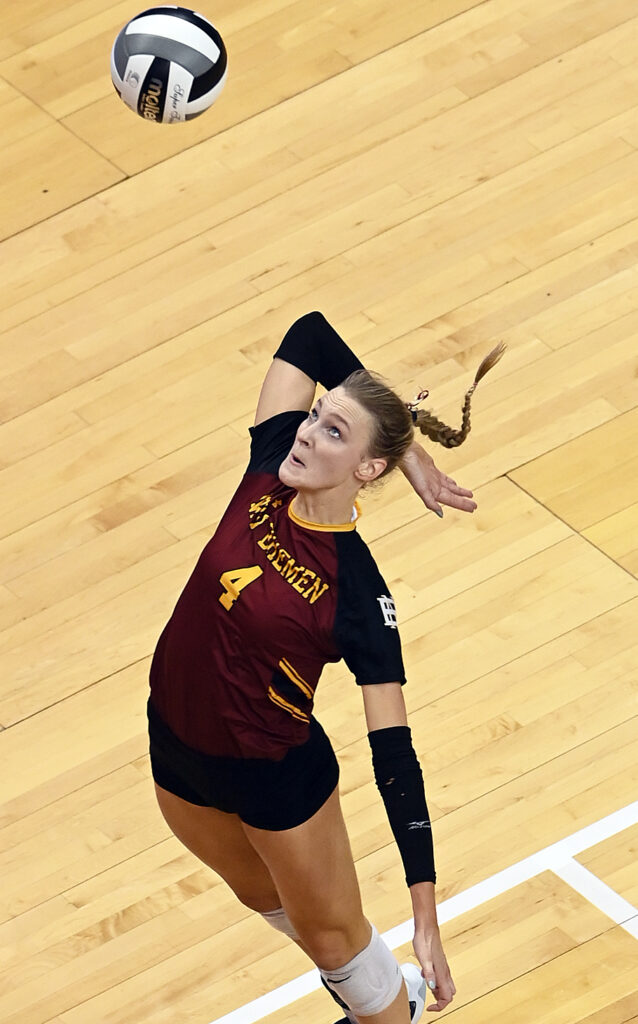 "Olivia is Olivia,"  says Kramer, more than once this season.  "I mean, she's awesome because she capable of doing so much out there."
Serve, hitting, defense…she can do it all, which is what attracts the college scouts, who increasingly are looking at area volleyball for talent to play at the next level.  Already committed, Heitkamp will play for the Toledo Rockets in the Mid-American Conference next year, moving from one MAC league to another, and following in the steps of Paige Jones six years ago, who matriculated from New Bremen to play at the University of Michigan.
There are comparisons to make between the two.
At 6′ she has the length and skills to play anywhere on the court, but it's her ability to elevate and power the ball through opposing block attempts that sets her apart against quality area competition.  With an uncanny sense for the moment, her 25 kills led all scorers Saturday to help send the Redskins to the OHSAA Final Four next week, seeking their fourth Division IV title in six years.
On behalf of sponsor, the St. Henry Bank, our congratulations, again, to senior Olivia Heitkamp of the New Bremen Cardinals, this week's 'Who's Hot' honoree on Press Pros Magazine.com.
The St. Henry Bank joins Press Pros Magazine in recognizing this week's "Who's Hot" honoree…Olivia Heitkamp, of the New Bremen Cardinals.