Hard-nosed running back Connor McClellan scored on a 6-yard TD run in the third overtime, handing fourth-seeded Upper Arlington a thrilling victory over fifth-seeded Pickerington Central. The Golden Bears (9-3) will face top-seeded Gahanna (12-0) in a regional semifinal.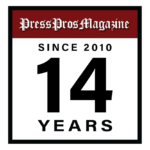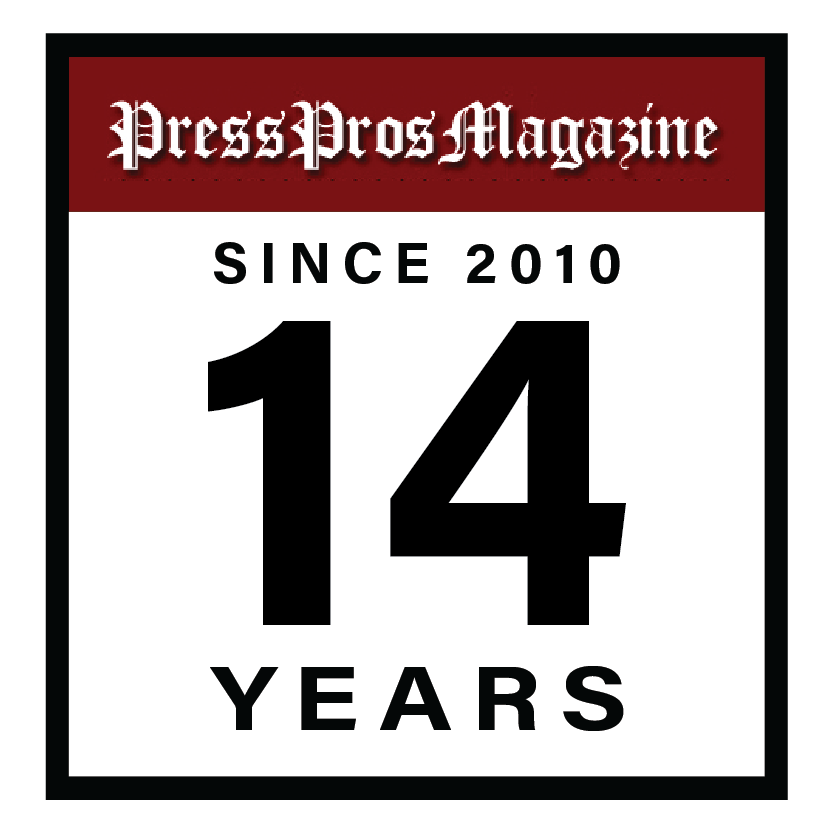 Upper Arlington, OH – Yards were hard to come by in a Division I Region 3 quarterfinal slugfest Friday between Upper Arlington and Pickerington Central – two teams known for their impenetrable defenses.
Who better to step up with a tense, tightly-contested playoff game on the line than Golden Bears running back Connor McClellan, a 6-foot, 200-pounder who may not possess the quickness and fancy moves of Barry Sanders, but will power his way to solid gains with sheets of fight and desire.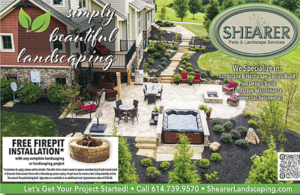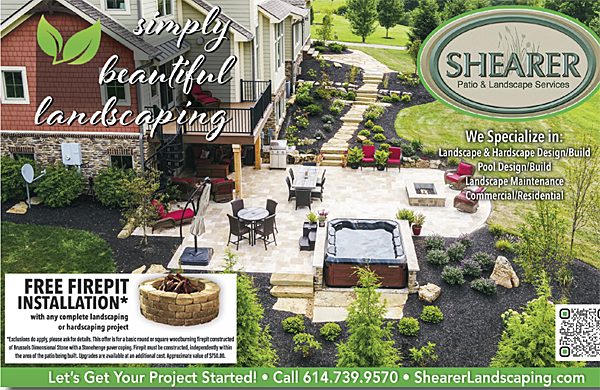 "I don't know what to say except that we fought like hell all night long," said McClellan, who broke two tackles on a walk-off 6-yard TD run in the third overtime as the fourth-seeded Golden Bears came away with a pulsating 23-17 win over fifth-seeded Pickerington Central at Marv Moorehead Stadium.
After being bottled up for one yard on first down, McClellan bounced an off-tackle run outside for 13. On first and goal, McClellan churned his way toward the goal line and – after a friendly push from two of his linemen – extended the ball over the goal line to end a fascinating game that featured many twists and a controversial call that left a bad taste in the mouths of Tigers players, coaches and fans.
Upper Arlington linebacker George Gerber wrestled down Central running back Anthony Madison III on fourth-and-goal at the 2 to set up McClellan's heroics.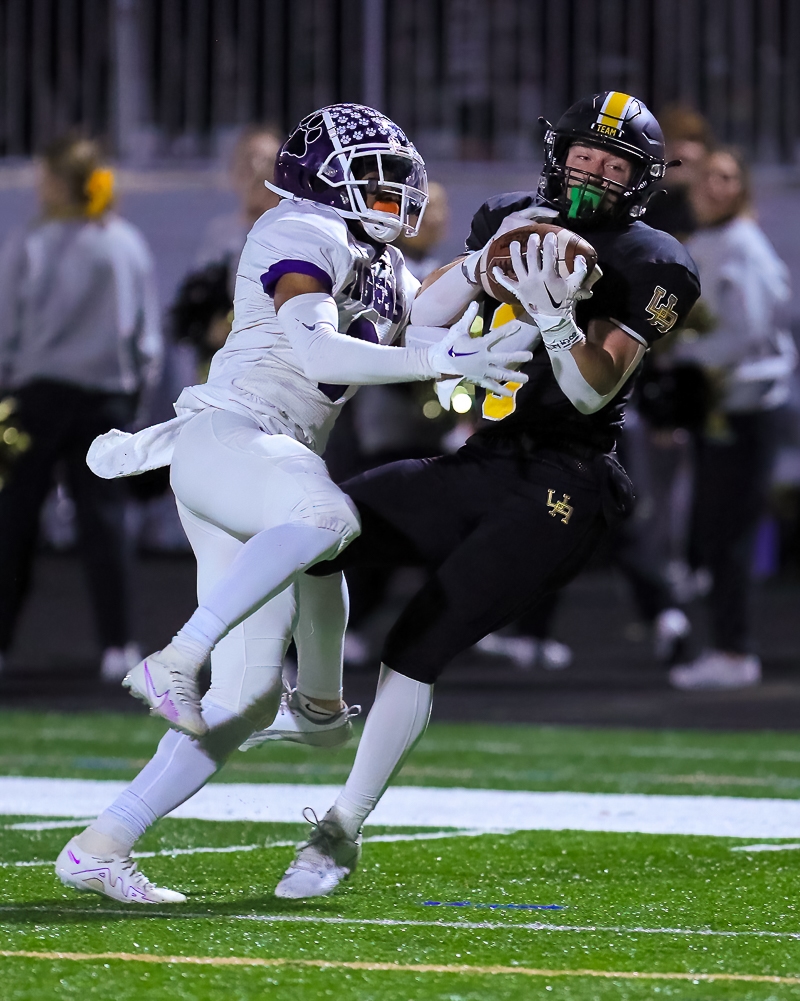 "On the second-down play, we were already in field goal range, so I was not going to run scared and that's why I took a chance and bounced it outside," McClellan said. "On third down, we went to our bread and butter. It seemed like I ran right into a pile, but I kept driving my legs and my guys helped me get over. We couldn't quit replicate the game from two years ago, but it was close."
In the 2021 regional title game, UA outlasted Pick Central 21-14 in triple-overtime.
UA (9-3) will face top-seeded Gahanna (12-0) in a regional semifinal Friday at a neutral site to be determined by the Ohio High School Athletic Association. The Lions, state semifinalists a year ago, survived upstart Grove City 48-42 to advance.
Both teams' coaches concurred afterwards that this was exactly the type of game they anticipated. UA had allowed just six points in its previous six games. Central had yielded 43 points during a six-game win streak coming in.
"It's going to look like it was a relatively high-scoring game but it was 7-7 in regulation," Golden Bears coach Justin Buttermore said. "It's hard to put this into words. It seemed like we had so many opportunities to win, but we couldn't shake them. I felt like our kids showed a lot of toughness to pull this one out. Those last two runs by Connor kind of epitomized what it took to win. He's a physical runner and he runs right through tackles sometimes."
Facing fourth-and-a-foot with 39 seconds left in regulation, Buttermore elected to try a 30-yard field goal. Freshman Edward Oakley, who in the third quarter hit the crossbar on a 28-yard try, pushed this one right to force overtime.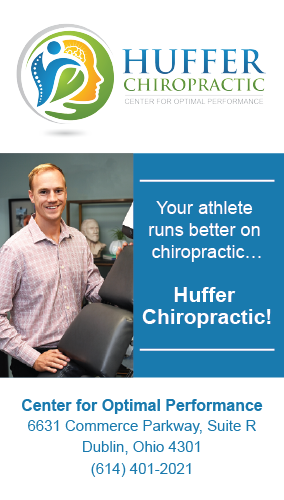 Carson Goulet (30 yards) and Oakley (32) traded field goals in the opening overtime period.
In OT No. 2, UA's Kyle Cox hit Trent Wolpert on a 17-yard fade play in the corner of the end zone for a TD. Photographs and TV replays indicated that the ball slipped through Wolpert's hands as he went to the ground.
"I saw the ball come out of his hands. It's on the ground. Not even close," Tigers coach Jeff Lomonico said. "It was so obvious, but there's nothing you can do about it. It's just a shame that a great, hard-fought game comes down to that. We'll always remember it, but you can't change it."
In reality, however, that play didn't directly decide the outcome.
On fourth-and-11, Tigers quarterback Rocco Williams hit Dom Shaw over the middle for a gain of 12. Aaron Heller scored from the 4 to tie it at 17-all.
Up until the three overtimes, it had been a virtual stalemate. In regulation, Central picked up 15 first downs to eight for UA.
UA got on the board first on a 41-yard TD pass from Cox to Austin Stutz late in the first quarter. Stutz ripped the ball away from defender Sherone White at the goal line. A similar play down the left sideline worked three times on the night.
"The way they were defending it, we just kept going back to it," Cox said. "Just throw it up and let my go up for it."
The Tigers (8-4) pulled even at 7-all with a 13-play, 81-yard scoring drive late in the first half. Williams, a promising sophomore with a strong left arm, capped the march with a 1-yard sneak.
After an impressive seven-minute drive to open the second half, the usually reliable Goulet hooked a 40-yard field goal try.
The teams fought tooth and nail all the way to – and through – overtime. Three of them.
"We hit a couple chunk plays that turned out to be really important, and we haven't had many of those this year," Buttermore said. "We've come a long way in the past four, five, six weeks. We had a damaged psyche for a while, and on top of that, we fought through a lot of key injuries. This team has shown a lot of fight."
McClellan, who missed much of the last season to injury, was still shaking his head afterward. He finished with 79 yards on 20 carries.
"We've had a rockier season that we anticipated coming in," he said. "But you can't imagine the grit we've had in that locker room. This still feels sort of surreal. I can't believe we pulled it out."