TreVeyon Henderson compiles over 200 yards again, Marvin Harrison Jr. scores two touchdowns again, and the defense does its thing, including a touchdown. And all the excitement comes after trailing at halftime.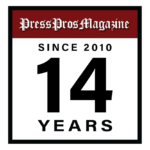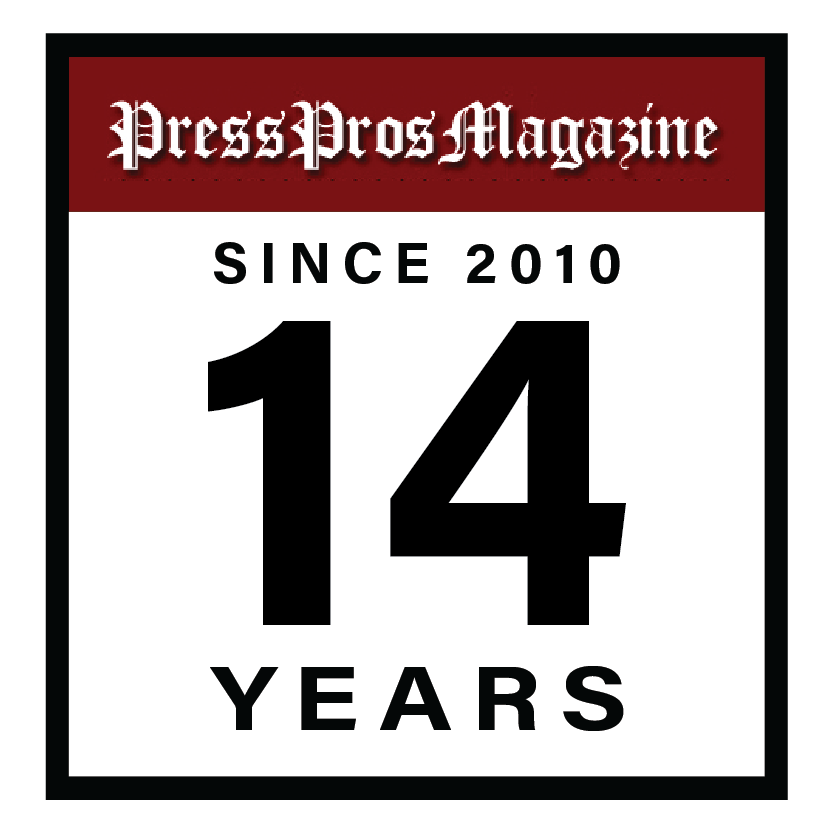 Piscataway, NJ – Deep breaths and sighs of relief are as much a part of this Ohio State football season as Script Ohio and Brutus.
The No. 1 team in the land doesn't always play like the team that number represents. The Buckeyes often plod through the first half, searching for their own answers and their critics' answers to why they aren't scoring more points. That hold-your-breath first half happened again at Rutgers on Saturday. And that's never happened against the Scarlet Knights.
Not even close.
The closest halftime scores in the previous nine meetings that began in 2014 were 21-0 in 2015 and 28-7 last year. Mostly the Buckeyes lead by five touchdowns, sending casual observers searching for another game to watch.
Football teams strive to establish the identities they want to be known by. But nine games into the season and six games into the Big Ten schedule, the Buckeyes don't like what they see in the mirror at halftime. They see a slow-starting team, and they can't solve the mystery.
What the Buckeyes are, and what looks good in the post-game mirror, is a second-half team. So when they went to halftime trailing 9-7 at Rutgers on a beautiful New Jersey Saturday afternoon, fans were beside themselves as upset-alert notifications blew up phones. But the Buckeyes weren't nervous.
"This team finds a way – they don't panic," Buckeyes head coach Ryan Day said. "They keep swinging. They keep fighting. We've said we want to play better in the second half this year. That was a huge part of our offseason. And you're seeing it.
"Again, I keep saying we can play better in the first half so we don't have to be in these situations, but the No. 1 goal is to win games."
And the Buckeyes did that with a defensive touchdown to kick start the second half and their best offensive players – Marvin Harrison Jr. and TreVeyon Henderson – generating highlights. Finally, it was time to exhale. The unbeaten Buckeyes walked off the field at SHI Stadium with a 35-16 victory.
Day attributes the second-half performances to wearing opponents down physically and making halftime adjustments, a skill he has often been given credit for. Rutgers' defense guarded against deep throws with two high safeties and covered the perimeter well. So in the second half, the running of Henderson and some key completions in the middle of the field helped produce three offensive touchdowns.
"It's part of that," Harrison Jr. said about wearing down the opponent. "And it's also just making adjustments in the second half. The game plan wasn't for the defense they were playing. So go into halftime, make some adjustments and execute in the second half."
Acceptable against programs like Notre Dame and Penn State. But maybe not a good enough explanation against Rutgers? Opinions will vary.
Surely, Greg Schiano has yet to make the birthplace of college football a Top 25 program like he did on his first tour of duty in New Jersey. But 6-3 and 3-3 in the Big Ten is a start. His defense hit hard and tackled well. Yes, the Buckeyes could have scored more points in the first half minus a couple of dropped passes and more consistent blocking, but it also means Schiano's Jersey boys have some spunk.
Day's not wrong when he says: "They're doing a great job and give a lot of credit to Greg and their staff. They're bringing in good players."
Jim Knowles' defense again held off the opponent enough until the offense found itself. Three times the Scarlet Knights reached the red zone in the first half, once on the old double-hike to convert on fourth-and-1. With the quarterback under center, the ball snapped to him and then right to running back Kyle Monangai who took off on a 45-yard run to the 12 for the longest play against the OSU this season. But the Knights were limited to second-quarter field goals of 22, 21 and 20 yards by Jai Patel.
Three sighs of relief.
"Our goal is they give us an inch, we take it, we hold it," safety Josh Proctor said. "We didn't let them get a touchdown, and that's our biggest takeaway."
All the offense had to show for the first half was Kyle McCord completing his first 11 passes and his 14-yard touchdown pass to tight end Gee Scott Jr., who started in place of Cade Stover. Day said Stover could have played and wanted to play, but in a recurring theme this year, Stover was held out to be sure he fully heals.
Rutgers carried its momentum into its first drive of the second half. But Knowles' safety-driven defense made the play of the day with another red-zone stop. Proctor, who made clutch red-zone plays in the first half, saw a running back release off the line and shot downhill to break up the pass.
The physical collision knocked Proctor out of the game. But it also knocked the ball into the air to cornerback Jordan Hancock. He turned and sprinted 93 yards for the go-ahead touchdown.
Ohio State 14, Rutgers 9 with 7:51 left in the third quarter. Another sigh of relief.
"That's all props to Josh Proctor – great player," Hancock said. "I had to try to find the way, but thanks to my lead blockers out there blocking their tails off."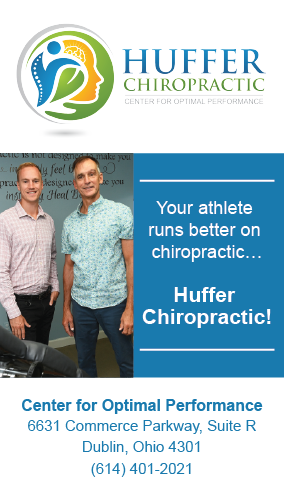 The rest of the big plays and sighs of relief were courtesy of Henderson and Harrison Jr.
Henderson piled up a combined 142 yards in the second half to surpass 200 total yards for the second straight game with 208 (22 for 128 rushing, 5 for 80 receiving). Harrison's four receptions for 25 yards looks paltry for him, but he scored twice to raise his season total to 10 and tie Cris Carter for fourth on the OSU career list with 27.
Henderson's 20-yard burst on the Buckeyes' first drive of the second half moved them to the Rutgers 20. Now that felt more like it. Maybe the Buckeyes can finish a drive. They did on Henderson's 9-yard run for a 21-9 lead.
A two-score lead and another sigh of relief.
Rutgers had one more drive in it and made it 21-16 with 14:07 left.
Deep breaths. The Buckeyes still lead.
The stadium music included some all-time hits by Jersey artists. When Henderson jumpstarted the Buckeyes' first fourth-quarter drive with a 65-yard play it would have been a good time to cue Bruce Springsteen's "Born to Run."
Sadly, the Rutgers entertainment staff thought better of that idea. Still, Henderson impressed even the home fans when he caught a short pass from McCord, sprinted across the field, down the left sideline and would have scored if not for a diving, shoelace tackle by Max Melton.
No worries. Three plays later from the 4, McCord threw a high bullet to the back corner of the end zone and Harrison Jr. made another touchdown look easy. While turning in the air, he high-pointed the throw with one of his best vertical leaps of the season.
Buckeyes 28, those pesky Scarlets Knights 16. It's OK. Take a deep breath.
Down to last chances, Rutgers had to go for it on fourth-and-2 from their 17. Gavin Wimsatt, known as a runner, completed only 10 of 25 passes for 129 yards and a touchdown. He completed some crucial drive-moving throws on non-passing downs, but when he had to throw it the Buckeyes had it covered. This time was no different, and the Buckeyes took over on downs.
Six plays later McCord threw a make-it-look-easy 2-yard touchdown to Harrison Jr. for the final points.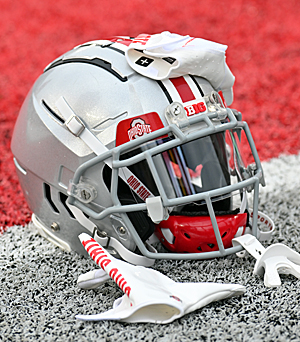 Deep breath, exhale, and smile.
The Buckeyes are 9-0 and No. 1 in the playoff rankings. They don't make it look easy. Shoot, they might not be able to keep this up. But this is who they are.
"When you're playing on a road and playing at this point, you've got to find a way to win the game," Day said. "That's it."
The Ohio State Buckeyes: unaffected by their critics, understanding of who they are, and, most importantly, unbeaten.