At times they played as well you one could humanly imagine, yet had to answer a late Fort Loramie comeback effort.  New Bremen sweeps past Loramie in four sets to take the Division IV regional title, 3-1.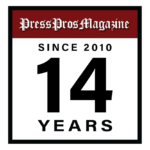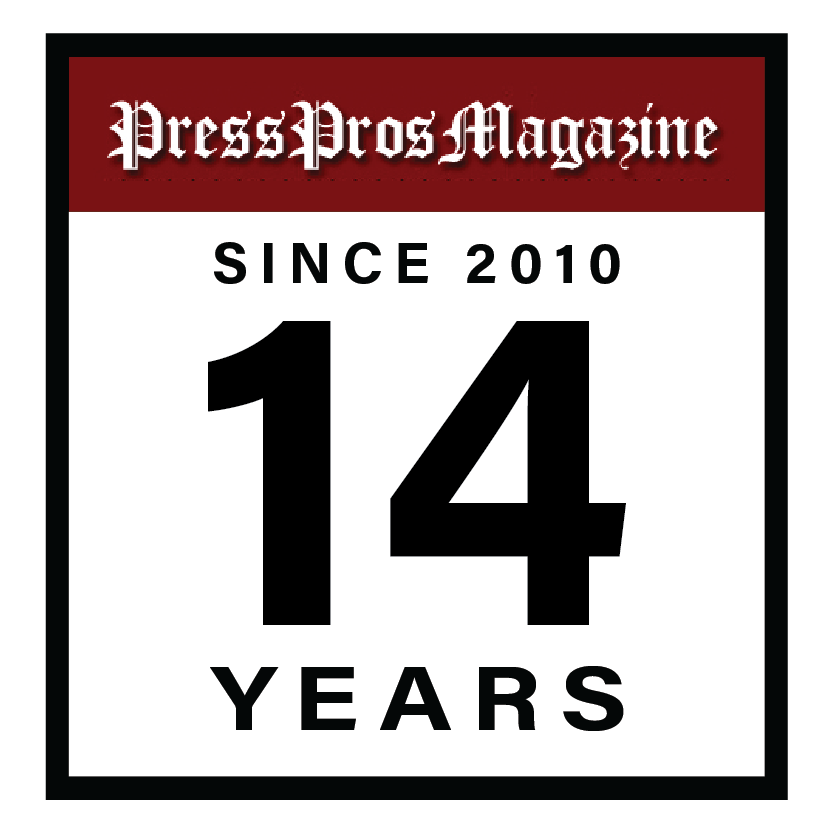 Englewood, OH – If the OHSAA ever figures it out…Saturday's regional final matchup between Fort Loramie and New Bremen, by rights, would have been played next week for the Division IV state title.
But that wasn't the case, and the packed house at Northmont High School that came to see it got an eyeful – one of the best team performances under pressure circumstances imaginable by the #2-ranked New Bremen Cardinals, seeking their fourth state title in six years, while knocking out #1 ranked Fort Loramie to do it.
With a list of questions looming as a backdrop, New Bremen coach Diana Kramer claimed the difference was…their ability to shut out all the noise, the expectation, and anticipation.  Just execute and play in that inimitable Cardinal style that's already yielded three titles and two runners-up trophies since 2017.
At the head of the list of those questions, certainly…why have two teams ten miles apart drive all the way to Dayton to play, when they could have played in a neutral gym of adequate size at Minster, smack dab between Loramie and New Bremen?  In a day of cost saving and efficiency on the OHSAA's part, how do you justify driving to Englewood?
And so it was.  The difference at the outset was evident.  New Bremen came out hot, confident, and aggressive.  Fort Loramie was the polar opposite…tentative, nerves evident, and they paid a price for it.
Bremen ran out to an immediate 9-2 lead, forcing Loramie's John Rodgers to call a timeout to try and settle his group and capture the same kind of mental culture of six weeks ago when Loramie dealt Bremen one its four losses during the regular season, winning 3-1.  But the culture, Saturday, belonged to the Cardinals.
New Bremen's typical aggressive serve was a little off.  But they more than made up with it with superior blocking at the net, thwarting numerous Loramie shots, frustrating the Redskins and forcing them to become hesitant, and less aggressive, themselves, than normal.
"We talk about high risk and high reward,"  said John Rodgers, later.  "And that's what it was.  Their blocking was a little bit the result of us being tentative on our swings, because we hit a few mistakes.  So you can't give all the credit to their blocks.  Some of that was us being tentative."
Those mistakes included numerous serving errors.  One after another, after another of the Redskins' serves sailed long, some as much as six feet beyond the end line, resulting in free points for New Bremen.  Loramie did at one point win 3 of 4 points, but Bremen soon corrected and extended the lead to 19-11, and finished the set with a flurry, winning 25-15.
Fort Loramie tried its best during the timeout to settle down, and did compete coming out of the huddle to an early 4-4 tie.  But again…too many serve and hitting errors, helping New Bremen again to a 15-10 lead.  Loramie rallied, closing to within a point at 19-18.  But New Bremen's defense answered, ultimately, forcing long rallies, more frustration as tipped balls fell where there was no one to save them – serves that toppled over the net – and captured six of the last nine points to win, 25-21.
"Our motto was to stay aggressive, and be aggressive with the serve,"  said Kramer.  "But we didn't serve as well today, so in order for us to beat a great team like Fort Loramie some other part of our game had to step up.  And the part that stepped up was our blocking.  We worked on it a lot this week, we tried to block out the outside noise, and we didn't hope to win, we expected to win here.
"I know it sounds cliche', but our blocking was good because we were able to block out the noise from those who said we weren't good enough…that we weren't going to beat Fort Loramie.  But this team has locked in.  They're very business like, and they're so hungry and ready for that next ball."
Loramie justifed Kramer's praise of their ability by quickly turning things around in the third set.  Suddenly, shots began to fall for the Redskins.  They served better.  And there was an element of luck.  50-50 balls began going Loramie's way, and up 13-9 they forced Kramer to call a timeout to regroup.  It didn't help, as Loramie continued to sprint, to an eventual 22-13 lead.
"Once we finally settled down,"  muttered Rodgers, afterwards.  "Once we calmed down it was a match.  And I'm really proud of what they did out there.  We talked about being brave…just go for it!  And that's what they did."
Winning ten of the final twelve points in the set, Loramie won it, 25-15.
One can make the case that it was New Bremen's day.  A huge crowd, and the ultimate motive to play well, they came back out for the fourth set with the same aggressiveness shown in the first.  Climbing to 5-point lead, they maintained that until the 15-10 stage when Loramie began to inch back into the game.  Little by little the hitting of Avery Brandewie, Skyler Albers, and Victoria Mescher found some luck…those tipped balls at the net finally reaching the floor, or caroming out of bounds.  They tied the score at 17-17.
New Bremen went ahead, Loramie tied and went ahead, 18-17, and back and fourth.  New Bremen went on a short run, and Loramie answered.
But at 24-24 New Bremen's power hitting from Olivia Heitkamp, who finished with 25 kills, was enough to power through the Redskins' blocking attempts in consecutive fashion.  They took the final two points to win, 26-24.
It was crushing for Loramie (25-3), a team that had worked so hard throughout the summer, staking everything on this being their year to repeat their only championship in volleyball, back in 2014.
"There's not a player in our locker room that didn't leave it all on the court this afternoon,"  said John Rodgers.  "If you asked me who played great for us, I couldn't tell you…because they were all out there fighting every second for everything they got."
It was exhilarating for Bremen (23-4), as libero Keira Steininger fell to her knees and covered her face at match point.  All the hours and work had paid off in yet another trip back to next week's Final Four.
"I turned it over to them,"  said Kramer, referring to the end of the fourth set.  "I'm sure when they came back to tie there were people who wondered why Coach Kramer didn't call a time out.  But I looked out there and saw Melina Schrader and Olivia Heitkamp lock eyes and I knew that they were on the same page.   So why call a timeout?  This team won that match and beat a really…really…good Fort Loramie team.
"Olivia was so good tonight, Alivia Dammeyer stepped up on the right side, our middles were blocking machines and when they touched the ball they scored.    Amelia (Dammeyer) was so good out of system tonight, Keira Steininger's second ball attack was good, and Melina Schrader just ran the show.
"They had Melina scouted well and picked up a lot of her dumps, but towards the end of the match she just put the ball on a platter for our hitters, and they went after it.  I'm just so proud…so proud…of our team, and I'm thankful to be a part of it.  But the longer I coach…I think the harder it gets."
In large part because Diana Kramer and John Rodgers have done so much to raise the standard of area volleyball, what we wrote about it earlier in the week as being the Mount Rushmore of Division III and IV volleyball.
That said, the field in Division IV is set for next week, with New Bremen meeting Sarahsville Shenandoah next Friday at 4 pm at the Nutter Center in the Final Four semi-final.
Tiffin Calvert, who brushed by Convoy Crestview in three sets, will meet the winner of New Washington Buckeye Central and Canton Central Catholic in the other semi-final match.