Without starting quarterback Michael Osborne, Versailles relied on rookie quarterback Ethan Wilker and its ground game.  Neither disappointed in a blowout win over Twin Valley South.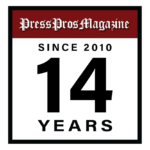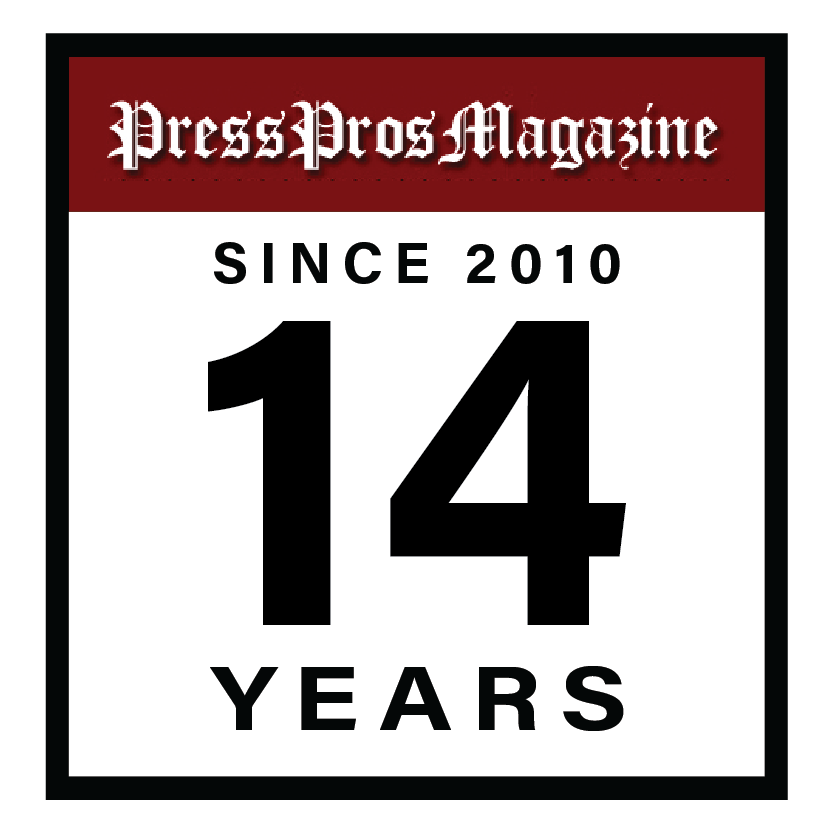 Versailles, OH – It's not clear whether Twin Valley South (7-4) knew it would be playing Versailles without Michael Osborne at quarterback Friday.  Osborne missed the start, and the game, nursing a bruised calf muscle just as a precaution.  Chances are he'll be fine for Cincinnati Country Day next week.
But if TVS entered Friday's game thinking 'advantage', think again.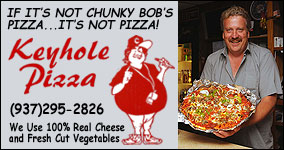 Tigers coach Ryan Jones inserted his third string quarterback, sophomore Ethan Wilker, who's not old enough to shave or drive, and all he could do was direct the Versailles ground game to 253 yards, pass for 89 (10 of 16 attempts), and roll up 342 total yards in a 41-8 Versailles avalanche.
One who was not familiar with the program would never have suspected a change at quarterback, so confident, so familiar, and seamless the Tigers' sophomore made it look.
"It was an awesome experience,"  said Wilker afterwards.  "I had a full week of practice.  We kinda' knew that Mike wouldn't be available to play tonight, and I just focused on getting better and being ready to start.  Even if he had come back to play, that would have been great because tonight would have been his last home game here.  But you never know when you're going to need a backup,"
The avalanche didn't start as a snowball, by the way, but something much bigger.  Versailles won the toss and took the ball first on offense.  And on the kickoff Ross Francis gathered it in around the 20 yard line and returned it 60 yards before being run out of bounds.  One play later, Joel Gehret ran it ten yards for a touchdown, and with just 11 seconds expired Versailles held a 7-0 lead.
Twin Valley South won seven football games this year, but they didn't win any of them against a team like Versailles.  However, on the Panthers' opening possession they drove it inside the Versailles 20 yard line before quarterback Cole Bishop was picked off in the end zone for an interception, ending the threat.
Versailles promptly put a six-play drive together, highlighted by a 60 yard sprint by Gehret through the middle of the TVS defense, and two plays later the Tigers scored again at 6:13 of the first, to lead 14-0.
Another TVS possession, and a punt.  Giving Versailles the ball with time enough to march 60 yards and give the ball to Lane Bergman, who scored from 4 yards out with 1:33 left in the quarter to lead 21-0.
More TVS, and more punts, as the Versailles defense swarmed either Bishop, or featured runner Cais Kingsley.  It didn't seem to matter.
Versailles with its fourth possession of the game, followed Ethan Wilker's lead and scored against at 6:32 of the second quarter on a run by Aaron Bowlin to lead 28-0.
Still no movement on offense by the Panthers, they were forced to punt against at the 2:00 minute mark of the first half.  Wilker again used Gehret, Bowlin, and Zach Meyer to move the ball to the TVS ten yard line.  But it stopped there when a halfback pass was intercepted in the end zone, killing the scoring opportunity as well as the first half.
And so it continued…..on their first play of the second half Lane Bergman took a pitchout from Wilker and sprinted 61 yards for a touchdown and the emergence of the running clock.  35-0, Versailles.
At 6:48 in the fourth, now playing with the reserve Tigers, Brandt Patton took a handoff and backed his way into the end zone at 6:48 to make it 41-0, the extra point attempt being blocked.
With their starters still in the game, TVS drove the field against the Versailles seconds, only to have a Bishop pass picked off at the three yard line, again stalling only the Panthers' second scoring chance of the game.  But TVS did score, catching the Tigers in the end zone for a safety – 41-2 – and on the ensuing kick, Bishop drove them to the red zone again and scored on a three-yard run by Kingsley to make it 41-8…and conclude the scoring for the game.
Ryan Jones was not only pleased with the win (his defense held TVS to just 170 yards), but admiring of the job his backup quarterback had done in facilitating it.
"We were really happy with him (Wilker).  You know he's a very smart, heady kid.  He had a great week of practice, the players have confidence in him, and he knows the playbook in and out.  I talked with him prior to the game and asked if there was anything he was uncomfortable with…and he said 'No, I'm good.'  He did a great job of running things, he made some nice throws, and he developed some confidence, and that's big because last year was his first playing quarterback, and he's made tremendous strides from year one to year two."
Of that 253 yards of running offense, Joel Gehret finished with 102 of them, and echoed Jones' words of satisfaction and confidence in the play of Wilker.
"He was a lot more than people would have expected from a sophomore,"  said Gehret.  "It was his first varsity start, but the whole week we knew we had to have confidence in him.  He had a good week of practice, and that's the way you do it."
They move on now to Week 3, the regional semi-final, and a date with Cincinnati Country Day in a matchup between the #2 and #3 seeds.  Country Day is undefeated at 12-0, while Versailles improved his record to 10-2 with Friday's win.
"This is what we play for,"  said Jones, matter-of-factly.  "That's the goal at the beginning of the season, and every time we win we get to keep playing.  It's win or go home now, and I think they boys are taking that to heart.  They practiced that way all week."
And Michael Osborne will be back.  But just in case…Ethan Wilker, after Friday, has never looked better.