New Bremen and Fort Loramie each won their regional semifinal in straight sets and advance to face each other in a massive regional final match.
By Alan Brads for Press Pros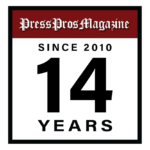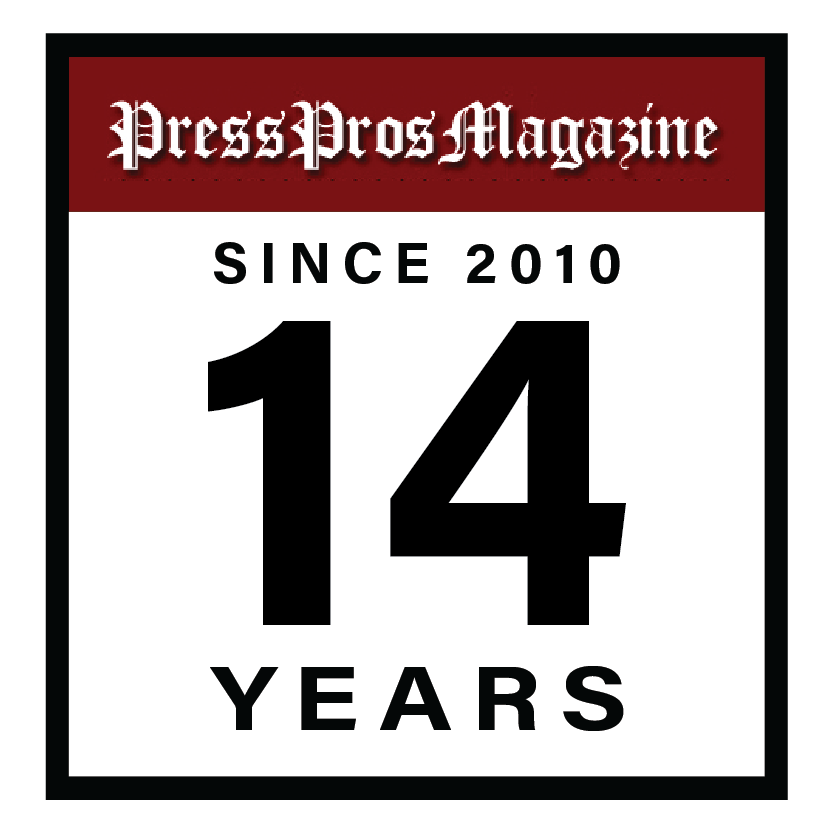 Northmont High School – The New Bremen Cardinals hammered Russia in three sets, and Fort Loramie did the same, with Jackson Center catching their wrath for the third time this season.
New Bremen and Russia kicked the night off at Northmont High School in front of a large and loud crowd. All four teams traveled well, not that we'd expect anything different from these programs.
The Cardinals started the match with a 6-0 run, an accurate representation of their aggressive play and mindset.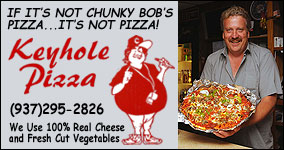 "We were aggressive from the service line, aggressive in the front row swinging, our block was really good tonight, everything we did today was aggressive," Head Coach Diana Kramer said. "That was the difference tonight. We stayed aggressive and they were constantly on their heels because we were coming after them."
They did all the things dominant teams do. They didn't make silly mistakes, they didn't allow Russia to go on runs, they kept momentum on their side, and they never took their foot off the gas.
The Cardinals took the three sets by scores of 25-14, 25-11, 25-11. Russia made plays, their talent was abundantly clear, but New Bremen never let great plays turn into great runs. Rarely did they allow the Raiders to score even just two points in a row, much less four, five or six.
When you watch their relentless consistency, the #2 state ranking makes a lot of sense. Russia never led in any set. 
Credit to the Raiders, their players showed no sign of dejection in the face of New Bremen's aggressive, high-energy style of volleyball, one that could easily frustrate and discourage its victims. Russia graduated nine seniors last year, but the young team stood their ground.
"I really liked how those younger girls responded," Head Coach Aaron Watkins said. "They were excited to be here today, and I'm excited about the future. Russia volleyball has a lot to look forward to with this young core of girls we've got."
The future may belong to Russia, but tonight belonged to Bremen nonetheless. The Cardinals showed no mercy to Russia's young roster.
"We have a high-risk high-reward mentality, that's our style," Kramer said. "Sometimes when you play that way you're gonna make mistakes, but responding to those mistakes is key."
And they responded well. They had their share of service faults, but without exception won it back quickly, and returned to their aggressive service style without missing a beat.
Loramie dominated Jackson Center in their own style: a little less methodical, slightly less consistent, but a lot more flashy.
Not flashy in an unnecessary showmanship kind of way. Flashy in a spikes-that-leave-no-doubt kind of way.
Their stellar play, well worthy of the #1 state ranking, led them to win the three sets 25-12, 25-15, and 25-15. The Redskins have yet to lose a set in the postseason and have outscored their opponents 375-105. 
Loramie started slow, the first set was tied 8-8 when the Redskins flipped the switch, finishing the set on a 17-4 run.
"That's confidence," Head Coach John Rodgers said. "Give our team five, six, seven points to calm down, and then let your training and athleticism take over. That's what that was, and we expected that, so we gave them a little grace period."
They were a bit streakier than New Bremen, which can be a blessing and a curse. While the Cardinals were more likely to give up one then score two, Loramie was more likely to give three then score seven.
The electric runs came from their elite front-line play, led in part by senior Summer Hoying.
"Our front line played really well," Hoying said. "Even when we had some mishits or errors we came back strong which is really important for our game."
Jackson Center had no answer for their perfect sets, ruthless spikes, and constant blocks. But in their defense, I'm not sure any team in Ohio has a totally adequate answer.
"I'm real happy with what we did up there," Rodgers said. "Not too many unforced errors, we're making some smart plays, but we're gonna have to make a lot more on Saturday." 
Jackson Center came up short, they're a talented team that just plays in the wrong part of the state. Three of their seven losses on the year came at the hands of Fort Loramie.
"We overcame challenges this year," Head Coach Kim Metz said. "We've made our mistakes along the way and we've picked ourselves up."
So now all eyes turn to Saturday's clash of the titans. New Bremen and Fort Loramie battling for a trip to state where the region's representative, regardless of the regional final outcome, will be the odds-on favorite for the state title.
Revenge is on the line for both teams. New Bremen beat Loramie in the regional final a year ago on their way to a state championship, but the Redskins prevailed 3-1 in their regular season meeting in 2023.
The Cardinals will play for a chance at a fourth state title in seven years, while Fort Loramie seeks their first state appearance since 2019, and a shot at their first state title since 2014.
"You have to factor in a lot of things," Rodgers said. "You have to factor in two great teams going at each other that know each other well, and you have to factor in what's on the line on top of that."
Loramie won't underestimate an opponent because of a previous victory, they know firsthand just how dangerous New Bremen is. 
"We need to play sharp," Hoying said. "We can't get down on our mistakes, we just have to get right back up and have lots of energy."
Despite their loss earlier this year, the Cardinals won't shy away from a rematch.
"The motivation is the same," Kramer said. "It doesn't matter who we play, where we play, when we play. We're locked in, we're focused, we're gonna be ready to go."
Olivia Heitkamp, who rained down spikes on Russia all night, has big expectations, as any player on a team of this caliber should. 
"This is the year we could go back to back in state," Heitkamp said. "We're so ready, we're pumped, I'm ready to play again. It's hard to beat a team twice, so I'm excited to play them."