Ohio Mr. Football candidate Kentrell Rinehart worked hard for his 162 yards on 37 carries, as the Silver Knights' stingy defense paved the way to a 14-10 victory over Jonathan Alder in a Division IV playoff game.
By Jarrod Ulrey for PressPros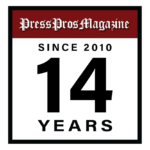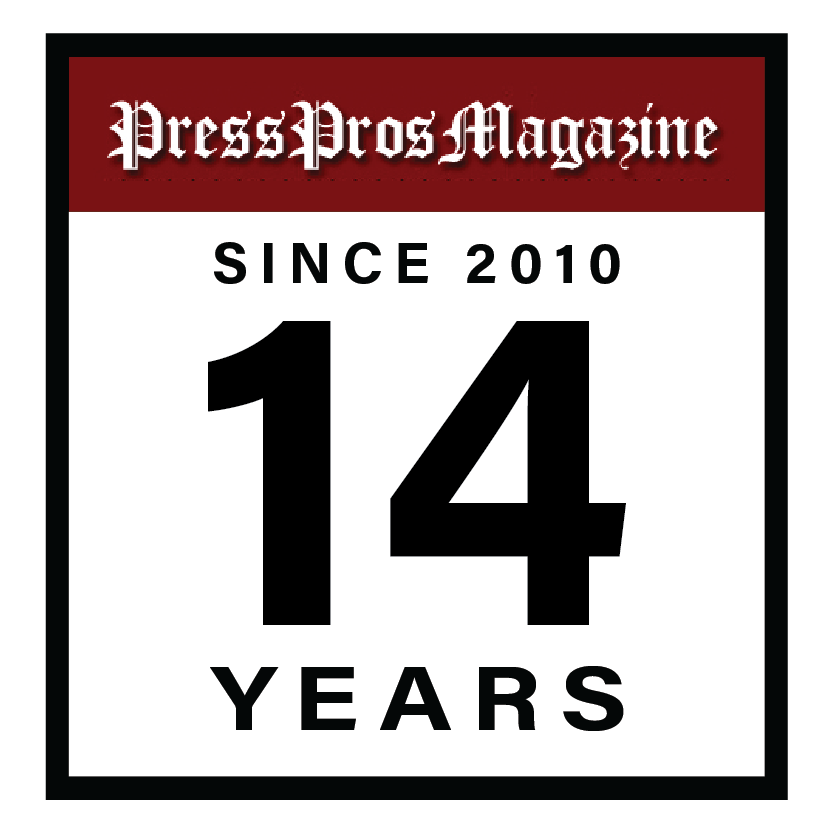 Grove City, OH – As was the case throughout what was its best regular season in a decade, the Ready football team stuck close to a game plan that leaned heavily on junior running back Kentrell Rinehart wearing down the opposing defense during its Division IV, Region 15 playoff opener Friday at Central Crossing. 
Rinehart got enough tough yards to show why he's one of the state's top players, but the Silver Knights wouldn't have come away with a 14-10 win over a pesky and upset-minded Jonathan Alder without their defense.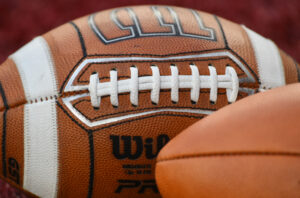 Fifth-seeded Ready put together what proved to be a game-winning 71-yard drive early in the third quarter and then leaned on a defense led by senior safety J.D. Catena and junior linebacker Conlan Dent to seal the win against the 12th-seeded Pioneers.  
"Our defense couldn't have been better in the second half," Catena said. "We stuck together and stuck to our motto of keep fighting and resilience. Our leadership is great. The senior class has been better than ever, and the young guys are here to stick with us. It's a great team overall." 
The physicality of Rinehart, who stands 6-foot-1, 208 pounds and has rushed for 42 touchdowns and more than 2,700 yards on the season, was a challenge Jonathan Alder showed early on that it was prepared for. 
Rinehart wound up with 162 yards and one touchdown on 37 carries, but he had just one carry go for more than 10 yards in the first half. 
His biggest run came on Ready's final touchdown drive when he broke for 24 yards to move the Knights to the Pioneers' 41.
Junior quarterback Jacob Cheatham followed with a 20-yard run, and senior Dalton Miller ran for 14 yards two plays later to set up a 2-yard scoring run by Rinehart with 5 minutes, 8 seconds left in the third period for the game's final points.
"It really feels good to get a guaranteed next week," Rinehart said. "It definitely showed team spirit in the second half because we had to pull through and get the lead. Every team's game plan is really to just stuff the box and try to not let the run work. That's what happens normally, but when you keep pounding and pounding and pounding, they don't want to tackle you any more in the second half." 
Ready, which lost 21-9 in 2008 to Jonathan Alder in the last meeting between the programs and last picked up a win in the series in 2004, is 10-1 and has double-digit wins in a season for the first time since 2013. 
The Knights took a 7-0 lead midway through the opening quarter when Jayden McGhee fell on a fumble in the end zone following a poor shotgun snap. 
The Pioneers cut it to 7-3 on a 30-yard field goal by Charlie Aurin early in the second quarter and closed the first half with a 13-play, 74-yard drive that was capped by an 11-yard touchdown run by junior quarterback Grant Horne. 
Jonathan Alder also has one of the area's top running backs on its roster in senior Cameron Jewell, but he missed the regular-season finale and the playoff game because of an injury after rushing for 2,001 yards and 27 touchdowns through nine games. 
In his absence, junior Mason Curtis rushed for 98 yards on 21 carries and Horne added 62 yards on 17 rushes. 
Ready limited Jonathan Alder to just 33 yards passing and forced two second-half turnovers. 
With 2:25 to go in the third quarter, Dent fell on a fumble that was caused by junior linebacker Joey Rojas. 
The Pioneers moved inside Ready territory on their final drive, with the biggest play being a 15-yard run by Curtis, but on third-and-12 from the Knights' 49, Horne was intercepted by Catena with 2:05 remaining.
"(Jonathan Alder is) a great overall team," first-year Ready coach TJ Burbridge said. "They're banged up and they gave us all we could handle. All we talk about is to be resilient. When times get tough, it might not be pretty, but our goal is to be 1-0 by any cause. We're going to show how tough we are and how resilient we are." 
While Ready next will face 13th-seeded Gnadenhutten Indian Valley on Nov. 3 in a rematch of a regional semifinal the Knights lost 34-10 a year ago, Jonathan Alder finished 7-4. 
"It's an absolute testament to the toughness of the kids we have," Pioneers coach Nathan Snedeker said. "We knew our kids were tough. The amount they've grown is unbelievable, and these guys have absolute fight in them. Our kids took ownership of the game plan and became film junkies. They understood the tells and the signs they could read. … Our seniors are leaving this program in a better place than they found it and rose to the challenge."