On a night where the expanded OHSAA playoffs turned up more trick than treat, Minster ended the optimistic season of the Bradford Railroaders with a 50-8 thumping in Division VII.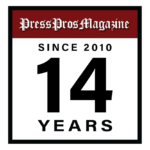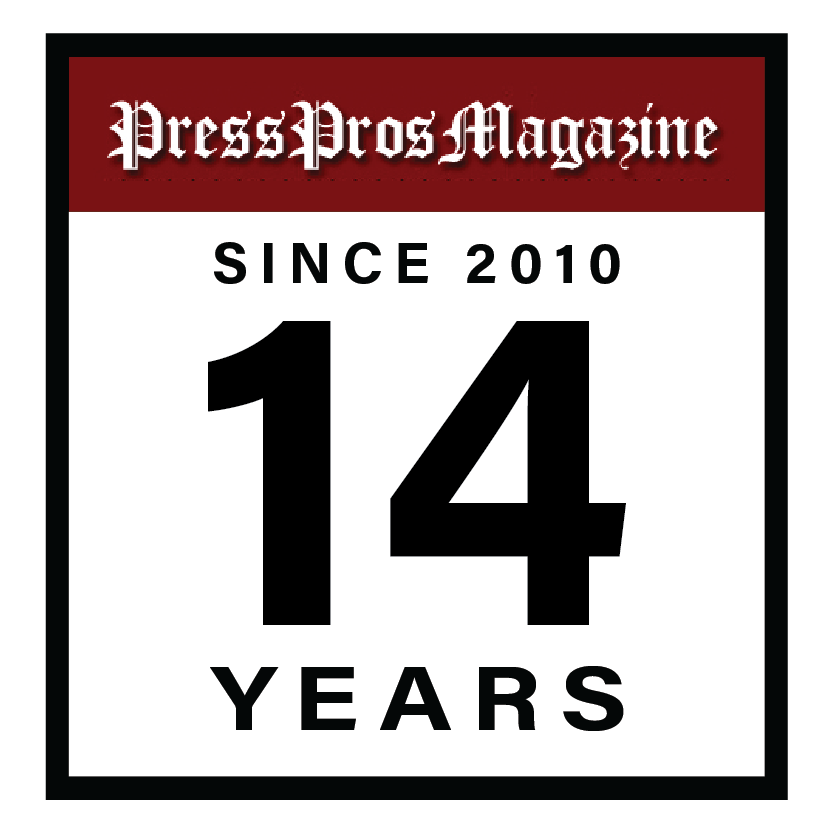 Minster, OH – As predicted…as feared…opening night of the 2023 OHSAA playoffs had a ghoulish overtone, thanks to the expansion of 16 teams per region, and matchups on the eve of Halloween that were decidedly more 'trick', than treat!
In local regions VI and VII, alone, #1 Marion Local thumped Tri-County North, 63-0…Ansonia welcomed Lockland to Darke County, 52-7…Williamsburg skinned Dixie, 73-0…Versailles took it easy on Troy Christian, 40-0…and Div. III Tipp beat Western Brown, 49-7.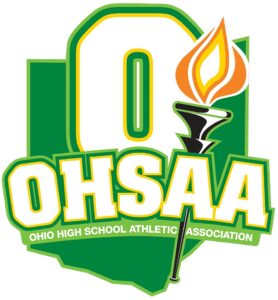 That represents the body count, locally, but it was proportional with the rest of the state where those wishing, and hoping, for Horatio Algiers to make an appearance – for David to slay Goliath…for a #16 to beat a #1 – will wait another year.
That would include the Bradford Railroaders, a #12, whose magical rise from the ashes of 0-1 a year ago culminated with five wins in 2023 (5-5), only to see their renaissance derailed, if you will, by a beating in the Division VII opening round Friday from the 9-2 Minster Wildcats, 50-8.
Afterwards, first-year coach Nick Brandstra smiled and paid tribute to the remarkable resilience, and commitment of his team, his school, and the Bradford community.
"We've had a great buy-in, and the kids did a great job,"  he said.  "When you start last August with 13 kids, and you finish the season with 30, that's the story.  We had a great group of seniors, and I'm so proud of them because they did all that I asked them to do.  Was it the result that we wanted?  No.  But we knew coming in here it would be daunting task.  We fought, and we fought all night."
But it wasn't nearly enough against a Minster team who had made a habit of putting up big points and big yards throughout the regular season.  That continued Friday as they out-gained Bradford 403 to 95, and held the Railroaders to just 27 yards rushing, in 16 carries.  Bradford quarterback Owen Canan did throw the ball…when he had time…effectively enough to put up a 28 yard touchdown pass to teammate Hudson Hill with five minutes left in the game, and finished the night with 12 completions in 30 attempts for 122 yards and that lone score.
But the fifth-seeded Wildcats, who finished tied for third in the MAC, with Versailles, left little to doubt with a first quarter blitzkrieg that included a 20 yard touchdown pass from James Niemeyer to Caleb Couse just 48 seconds into the first quarter…and after Bradford had attempted an onside kick to start the game.  Minster need just two plays to take an 8-0 lead.
Six minutes later Connor Schmiesing burst through the middle of the line for a 23 yard touchdown that put Minster up 16-0.
And four minutes later, as time ran out on the clock, Niemeyer called his own number and sprinted 43 yards for a score to conclude the opening quarter, 24-0.
Bradford was reeling from the pace of the scoring, as well as their own inability to generate offense against Minster's slashing defense that had Owen Canan running for his life…and chasing down a couple of loose snaps that went over his head.
Minster did not let up, scoring three minutes into the second quarter on a Justin Bergman 4-yard run to make it 30-0.
Exactly two minutes later, after another Bradford punt, Kole Richard hauled in a 24-yard pass from Niemeyer and split the Bradford secondary for a score, and 37-0.
The coup de gras…Minster scored twice in the final 46 seconds of the half on a Dylan Heitkamp pass from Niemeyer (19 yards), and after a Bradford turnover Noah Schwieterman hauled in a 32-yard bomb from Niemeyer, his fourth touchdown pass of the half, to make the intermission score 50-0.
"We had some mistakes, we weren't as clean as we would have liked to be, but the kids found a way to get the job done,"  said 'Cats coach Seth Whiting, afterwards.  "We were a little upset with the mistakes, but we've got a couple of hours now to be excited about a playoff win and then we have to get back to work."
The second half was played from the outset with a running clock, of course, and Whiting got all of his reserves in for the final 24 minutes, that actually took about 40 minutes to play.  'Roaders quarterback Owen Canan, a junior, played his heart out and never quit, despite being sacked five times and constantly running to evade the Minster pass rush.  He was thrown for a loss so much that a nifty 22 yard run he had in the fourth quarter was negated.  He finished the game with 8 carries, and minus 15 yards!
But he did provide that one moment of redemption, avoiding the shutout with the 28-yard throw to Hill in the back of the end zone to get Bradford on the board, and something…small as it was…to build upon for next year.
"I give them credit,"  said Whiting.  "Any time that someone can keep football alive, anywhere, is a good thing.  So, if he's managing to keep football going over there our hat's off to him.  I think our sport is under attack with all the push for rule changes and people wanting to get rid of kickoffs…any time you can do anything to preserve our sport it's a good day."
And what Bradford has done in a year's time deserves at least the understanding that preservation, or resurrection, can come hard…from 0-1 last year (a loss to Covington) to a 5-4 regular season mark this year against a mix of non-cons and four Western Ohio Athletic Conference schools.
"Nick has been great,"  said Bradford principal Chris Barr this week.  "He came over from Northwestern (Clark County), immediately got involved with the school, the kids, and his attitude has been infectious.  He worked the hallways, got kids to come back out for football, and he showed up for a lot of other activities to prove to the kids that his enthusiasm wasn't just about football, it was school-wide.  He went to volleyball matches, he showed up at cheerleading events…anything to prove that his interest in all the kids was genuine."
"The coaches that have been successful at Bradford have been the ones that spent a lot of time in the hallways,"  adds Bandstra.  "Coach Schaefer and Coach Enis were such a part of the school and the community, and when you're talking small school football you've got to be in the building, being active, going to whatever it is that's going on."
James Niemeyer finished with 69 yards rushing to go with his 147 yards through the air, and the four TDs…while Connor Schmiesing finished with 40 yards on the ground and a touchdown, with Dominick Meyer chipping in 23 yards on 7 carries.
Next week it's a return match with neighboring New Bremen, as the Cardinals had a laugher of their own, 35-0, over Cincinnati College Prep.  Seth Whiting was already considering the possibilities, having won the first game with New Bremen two weeks ago, 40-14.
"Time to get ready for New Bremen,"  he said matter-of-factly.  "The league (the MAC) speaks for itself."  Referring, no doubt, to the remarkable list of past champions, and championships.
He takes nothing for granted…not even Bradford!