Fort Loramie's 21-0 second half lifted them over the Southeastern Trojans and secured a home playoff game next weekend. Tailback Will Holland scored the game-winner in the final minute, his fourth touchdown in the opening round of the playoffs.
By Alan Brads for Press Pros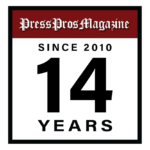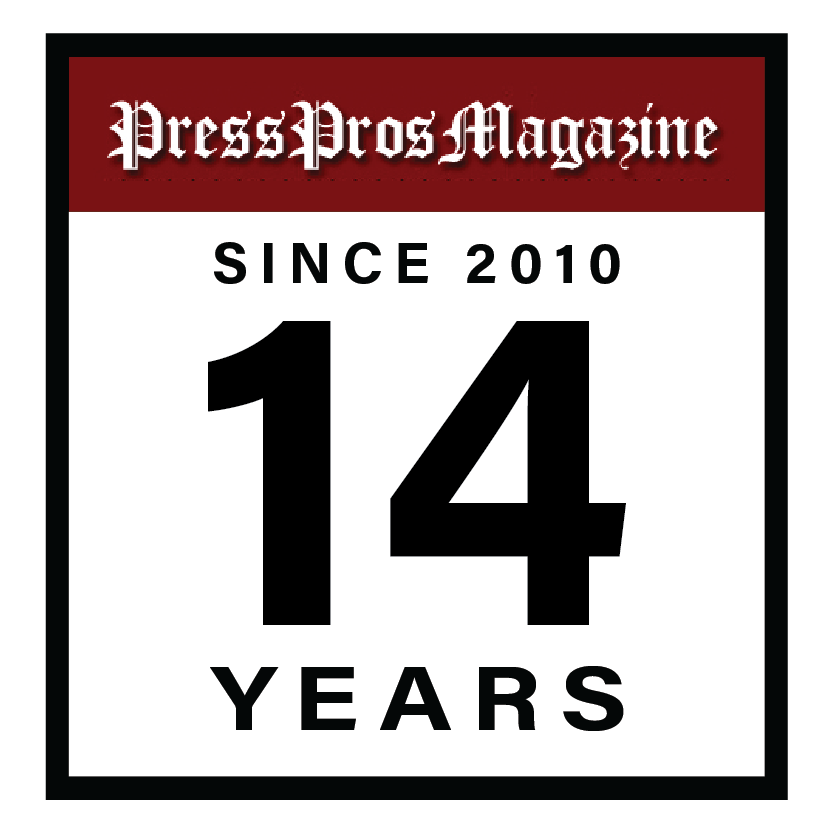 Trailing 35-21 to sixth-ranked Southeastern at halftime, Coach Spencer Wells pleaded with his team to get across their biggest hurdle all season, themselves.
"Our biggest challenge has been believing we could do something like this," Wells said. "You could tell at halftime when we had a heart-to-heart conversation that we believed we could do it. If this team keeps believing in themselves, the sky's the limit"
Fort Loramie's belief became apparent as they clawed their way back to a 42-35 playoff victory.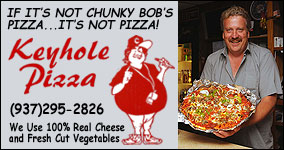 They started by getting stops, something neither team did much of in the first half. The teams combined for 28 points in the opening five minutes of the game, with deep completions, lengthy kickoff returns, and breakaway runs coming at a bargain.
In the waning moments of the first half, Hayden Davis plunged into the end zone for his third touchdown, giving Southeastern a two-touchdown halftime lead. 
Southeastern received the second-half kick, seeking to pull off the art that Bill Belichick mastered – doubling up touchdowns on either side of the half to put a game out of reach. But Fort Loramie's defense finally stood their ground, and not just once. The Redskin defense turned Southeastern over on downs, picked off Zack McKee, and forced a punt before the offense finally dented the lead late in the third.
A Trojan three and out later, Will Holland bullied his way across the goal line for the third time, tying Davis's rushing TD mark, and more importantly, the game.
"The environment out there was crazy, I'm not gonna lie," Holland said. "It was a dog fight, they were punching, we were punching. Credit to our O-line, we could get five yards at will."
Loramie passed more often than they did at the beginning of the year, but the run game is still their bread and butter. The air attack opened up for them because their ground game afforded them the luxury of passing when they wanted to, not when they had to.
The environment off the field swung as sharply as it did on the field. The Fort Loramie crowd traveled as well as we've come to expect from them, and they didn't leave their cowbells at home for the playoffs, making things even tougher for a suddenly stagnant Southeastern offense.
Everything that came so easily in the first half, like Jonah Asebrooke's jet sweeps, stood no chance against a reinvigorated Loramie defense. The score was tied, but it didn't feel tied, I think everyone sitting on either side of the field knew deep down how it would end.
And they were dead on. Southeastern punted on 4th and 2 with 5:23 to go. Holland plowed his way across the field, eating up time and yards. With 29 seconds on the clock, he scored for his fourth and final time, completing the comeback.
"During halftime we said, 'they scored 21 straight on us, we can score 21 straight on them,'" wide receiver Maxwell Maurer said.
Cliché? Maybe, but correct, so who cares?
Wells' defense woke up just in time, but his offense played exceptionally all night. Gabe Hart made just his second start at quarterback, as Maurer stepped out of the role his elder brother once held, and lined up out wide as a receiver. His lack of reps at the position didn't translate to his play.
Every time the Redskins needed to escape a bad situation, Maurer came through. On the game-winning drive Hart found him on 3rd and 8 to keep the possession alive. Carter Eilerman led the way in targets and receptions, but the Hart to Maurer connection looked special for just two weeks old.
"Gabe and I have a natural connection," Maurer said. "We're back in our natural positions so that really connects us."
Hart looked comfortable taking snaps, sitting in the pocket, improvising, and delivering. No part of his play set off warning lights that he is not a quarterback to be trusted in tight spots in the postseason. He's talented and reliable.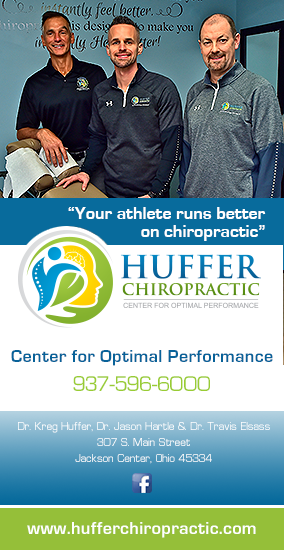 "It's only my second week, but I feel like I've been there a while," Hart said.
A sweet victory tasted even sweeter when Loramie learned that 14th-seeded St. Henry had knocked off Riverside 28-5, meaning the Redskins will play at home next week for a spot in the regional semis.
"Playing at home again is great," Hart said. "That's good for our seniors, we love them, and they get to play at home one last time."
This is not the same Fort Loramie team I watched fall to Minster in week 1. There's something intangible, the drive, the passion, the willingness to give everything in the face of adversity, that makes me think "why shouldn't they make a bit of a playoff run?"
They host a very winnable game next week, then likely would meet a tough 12-0 Ansonia team, but if anyone can give the Tigers a run for their money before the regional final, it just might be Fort Loramie.
Southeastern's season met its bitter end, the twist in the knife being Loramie pounded the Trojans last year in the playoffs, and they held revenge in their hands before it slipped through their fingers.
They put up a valiant effort to the very end, driving into Hail Mary range in the final half-minute, but fell just short. 
Coach Wells said it best, "Unfortunately, someone had to lose."
Nonetheless, coach A.J. Woods has the team trending in the right direction, with two consecutive seasons of seven wins, following nine consecutive losing seasons.
They'll lose McKee, and standout RB/CB Asebrooke, who caught his 13th total touchdown of the year, and his seventh interception.
Davis, however, will return for one more year of bulldozing the Ohio Heritage Conference.
The Redskins have to be happy at 6-5 and a home playoff game in what many projected to be a rebuilding year for them. With their two-game losing streak snapped, maybe the sky really is the limit.