Taking it to another level, the 2023 football playoffs begin Friday night with most dubious matchups that pit the very best of teams…against at least some who are just happy to be included.  And, some mid-level teams eager to prove that they're better than an eighth seed.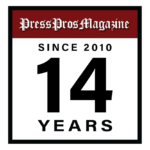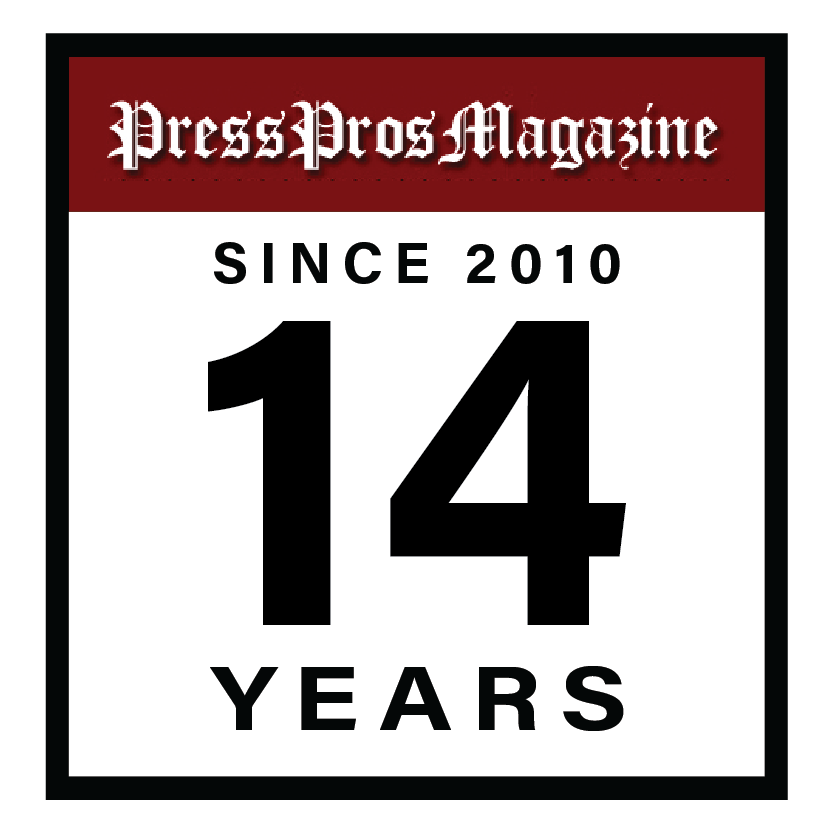 This is what we talk about from the end of the state finals one year…the opening game of the next year in high school football.  It's PLAYOFF time!
No longer does it matter so much about league championships…or at least in the media.  No talk, or respect about who won the MVL, the CBC, or the GWOC.  Rank and file, if you asked twenty five people on the streets of their respective communities you'd be lucky to find one that could give you the correct answer.  Only the players know, or mom and dad.  In some cases, even siblings are unaware.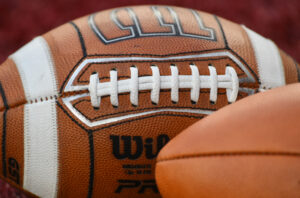 But we all know who made the playoffs, about who won the Division I title, or Division VI, last year.  And the speculation for this year is more robust than talk about how it happened.  Suddenly, tiny Danville is mentioned, from Knox County, talked about as a possible threat to Marion Local in Division VII.
We question whether Kirtland can rebound from last year's loss to Marion in the Div. VI title game…to win their seventh state title this year, and possibly against Versailles, who already denied them that seventh title back in 2021?
Can a overlooked newcomer, like Ansonia, survive six more weeks of escalating opposition to maximize what's been a two-year ride of domination in the Western Ohio Athletic Conference, and dominion over teams like Preble Shawnee, Tri-Village, and quality non-cons in 2023, like Riverside (30-14).
Can a 6-4, like Twin Valley South…or a 5-5 team, like Fort Loramie…or even a 3-7 team, like Troy Christian, justify the OHSAA's expansion of this process two years ago for the sake of additional opportunity for teams that have never been this far before, like Conway Twitty once sung about?
We're about to see, and debate this week on the Friday Picks, sponsored, as always by the Orthopedic Associates of Southwest Ohio, whose compassion in all facets of care has made them a leader in the orthopedic field in southwest Ohio.  They're their when you need them…the Orthopedic Associates of Southwest Ohio!
But enough with the discussion about who, and why, and on to the facts about how we think Week 1 of the crown jewel of OHSAA tournaments will play out.  Here's baker's dozen of the most interesting this week, starting with……
Troy Christian @ Versailles (Division VI)…We've written a lot this fall about the strengths of the 8-2 Tigers, and in particular the sparkling, dynamic play of quarterback Michael Osborne.  Trust it, in a community legendary for turning out great young talents who've risen to the competitive occasion, Osborne deserves comparison with some of the best of them.  The MAC leader in rushing this year, on a team that led the MAC in team rushing, TC has yet to see an individual player this dynamic, or compelling, in the Three Rivers Conference. Some irony, as well, it also will mark a reunion for Versailles coach Ryan Jones, who used to be the head coach at Troy Christian, before moving to Versailles.  8-2 versus 3-7, I expect Versailles to move on in this one, by three scores, or better.
National Trail @ Tri-Village (Division VI)…Tri-Village (9-1) has regularly appeared on this page throughout the season.  National Trail (4-6) has not, and there's a reason for that.  I really believe that the Patriots are a bit of a dark horse in Region 24 as the #5 seed, and I think better than the #4 and #3 seeds, West Liberty and Cincinnati Country Day.  Maybe, or maybe not.  But they have their chance to prove me wrong or right this week, and I think they'll easily move past Trail.  Patriots by at least two scores.
Allen East @ Anna (Division VI)…Simply put, Allen East (4-6) has too many losses to good teams, and three of their four wins have come against bad teams.  Anna, at 5-5, is one of those better teams, despite their .500 record.  Alex Shappie will have a big night for the Rockets.  Anna, by two scores.
Lockland @ Ansonia (Division VII)…Like Tri-County, Lockland is 4-6 and three of their wins came against teams with a combined record of 1-18.  Their fourth came against Clark Montessori, who at 4-5 got there by winning against other schools named Montessori.  Ansonia, with their excellent ground game, may run for four hundred yards against Lockland, but I would hope they have the subs in by halftime.  A good Tigers team wins…by four scores.
Tri-County North @ Marion Local (Division VII)…Oh my!  4-6 Tri-County's (#16) wins came against Dayton Christian (3-7), Dixie (3-7), Arcanum (3-7), and Mississinawa (0-10).  You may be questioning the positives of expanding the competitive experience when you read the score.  Franklin's coach called #1 seed Marion the best high school football team he's personally seen, after losing to the Flyers, 63-7, in Week 2.  Running clock, and running buses…Marion, by a predictable margin.
Bradford @ Minster (Division VII)…At 5-4, Bradford is one of the best feel-good stories in area football in 2023, because a year ago they only played one game, and lost that.  But coach Nick Bandstra has worked hard to change mindsets, has the 'Roaders believing in themselves in '23, and their five wins are testament to that.  However, none of those wins came against a team like Minster (8-2), whose two losses came against the defending state champion (Marion Local) and the 2021 state champ, Versailles.  Minster is very good, and Bradford is working to become very good, and that soon.  Just not this week.  A tip of the hat to the 'Roaders, but Minster…by at least three scores.
Lehman @ Cedarville (Division VII)…Both schools are 7-3, a #8 playing a #9, and a true toss-up.  In fact, I think this is the most interesting 8 vs. 9 in the area this week.  I like Lehman for the fact that I think they've played better teams, Milton Union and Miami East, for example. They lost to Milton, but scored 34 points…and they beat East, and scored 31.  Cedarville is out of the Ohio Heritage Conference, and their record reflects the overall strength of that league.  They dominated against teams like Fayetteville (2-8) and Madison Plains (1-9), and their most impressive win came against Mechanicsburg (28-14).  Still, I believe that Lehman quarterback Donovan O'Leary will be the best football player Cedarville has seen this year, with 1,700 passing yards, and 1,300 rushing yards.  In a game of 8 versus 9, I think that will be the difference.  Lehman has to play four quarters of good football, and if they do I think they win….Cavaliers, by a score.
St. Henry @ Riverside (Division VII)…3-7 (St. Henry) vs. 9-1 (Riverside), but deceiving.  Many believe St. Henry to be way more talented than their record, and the question is why?  No time for that now.  Riverside is coming off their first-ever win over Milton Union in Three Rivers Conference play last week and have a knack for ball control, clock control, and wearing teams down with a relentless running game.  Their featured back, Dominick Stotler, is small, elusive, and leads the TRC in rushing with 1,310 yards…and did it with less than 200 carries (6.9 yards per carry).  Is Riverside for real?  Their only loss came in Week 1, to unbeaten and #2 seed Ansonia 30-14, so it was not blowout.  St. Henry will probably have to throw the ball because the Pirates have been stingy on the ground over the past five games (three shutouts)…and if they have to, Riverside has more than 1,300 yards of their own through the air.  Prior to 2021 this game would not have happened, but since it is I believe that St. Henry gives Riverside all they can handle, coming off last week's OT win over Fort Recovery…and I'm one of those who believes the Redskins are better than 3-7.  St. Henry, by a score, in a close one.

Preble Shawnee @ Milton Union (Div. V)…No, it isn't the usual Preble Shawnee (7-3), and it's not the usual Milton Union (7-3), either. Milton is coming off a tough loss last week at Riverside, and Preble is coming off winning seven of their last eight…that lone loss coming against Ansonia.  What I'm looking at is Preble's ability to throw and catch the ball, a big part of their success in those seven wins – quarterback Brody Morton and receiver Isaac Blankenship.  This will be competitive, because Milton has won six of its last seven, but Preble comes in with more steam.  Taking Preble, by a score.
Portsmouth @ Proctorville Fairland (Div. V)…As a salute to friends in Lawrence County who wrote this week, we'll include the Fairland Dragons (9-1), coached by Mike Jackson, as this week's out-of-the-area pick, and one from Division V.   Only those along the river will appreciate this, but Fairland is good, and this will be a rematch with 5-5 Portsmouth, who the Dragons beat just three weeks ago, 43-27.  Fairland's only loss came against #1 seed Ironton, and the Dragons sit in the #2 spot, right behind Ironton, causing speculation for a rematch between the two for the regional crown.  But this week, no such drama as Fairland will again top Portsmouth, again at home…by two scores.
Stebbins @ Troy (Division II)…Troy, at 9-1, deserves the #2 seed in Region 8.  And against 4-6 Stebbins, a team they beat three weeks ago by 35-0, there's little to question over how Act II plays out.  I think eventually the Trojans will have to address how to stop #1 seed Anderson, and that passing game, plain and simple.  But this week…turn and give the ball to Jahari Ward.  Trojans, by four scores.
Western Brown @ Tipp (Division III)…Like Troy, Tipp deserves the #2 seed in Division III, Region 12, for proving all the doubters wrong who believed they were two years away from being good again after last year's run to the state semi-final round.  They finished 8-2, and ironically, will meet Western Brown (3-7) for a second year in a row, but this year without Drew Novak, who threw for 13,000 yards and is now at Ashland University.  I really don't think there's a more confident team in the region than Tipp, or a team who believes in each other, individually, more.  This will be a tough run for the Red Devils, because there's really good teams ahead…Wapakoneta, Butler, Badin, Trotwood, and Celina.  But this week the Red Devils revive memories of 2022…with a three-score win over Western Brown.
Elida @ Butler (Division III)…Like Tipp, Butler more than deserves to be in the position of the #4 seed in Region 12.  Eight wins proves that, and there are some good wins among the eight, including one over Tipp.  Elida is 5-5, out of the WBL, and is coming off getting thumped three weeks in a row by Wakap, St. Marys, and Van Wert, three pretty good football teams.  Butler is at least as good as all of those three.  Aviators will celebrate at home with a two-score win.
Indian Lake @ Coldwater...Indian Lake is coming off one of their best seasons in years (7-3), record-wise.  But the Lakers don't own a Central Buckeye Conference win over a team with a winning record…and that's a problem for them this week.  One of their three losses was to Anna, in Week 1, and they won't be accustomed to the pace, and offensive variety, of playing a team like Coldwater.  Coldwater, by the way, beat the best team in the CBC, Bellefontaine, 28-25, on Week 2.  The Cavaliers have one loss, to Marion Local last week, and that did nothing to dampen their edge and motivation for a determined post-season run.  Cue the old Cowsills song (Indian Lake, and who can dance like that?) if you like.  You can swim in the cove, have a snack in the grove, or you can rent a canoe…but bet on Coldwater Friday.  Cavaliers by three scores.