When will the Buckeyes' running game come alive has been a running theme. They need TreVeyon Henderson healthy and carrying the load, and they need the offensive line to at least execute more consistently.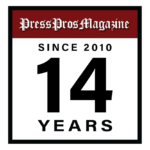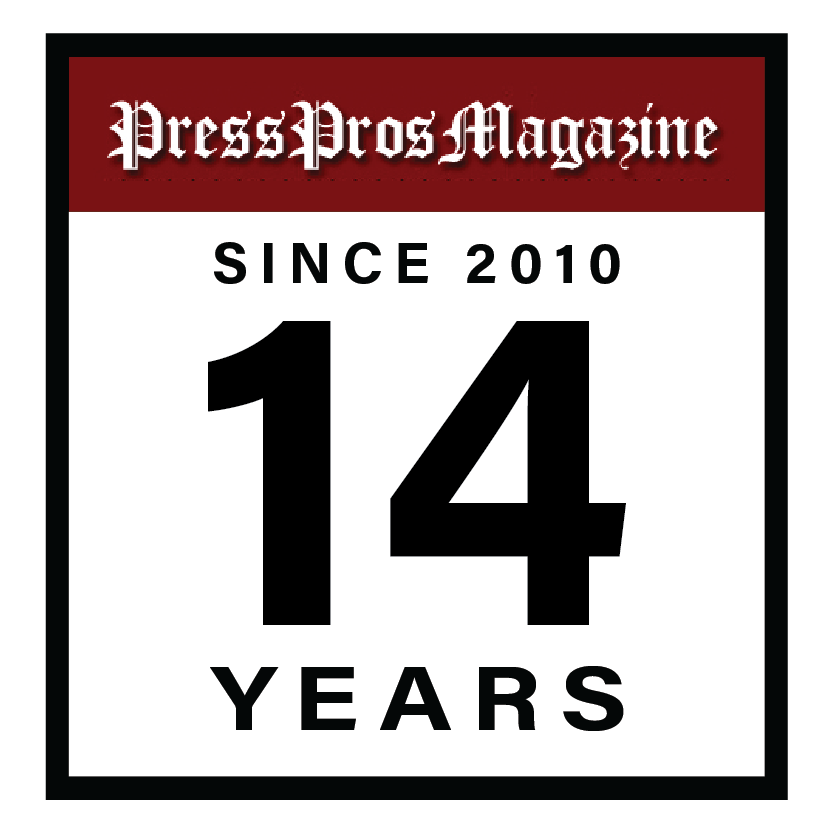 Columbus, OH – Seven games into the season No. 3 Ohio State is 7-0. But, millions are asking, how good is this team, really? (And where is TreVeyon Henderson?)
Good enough to beat two teams ranked in the top 10. (One of them without TreVeyon Henderson.)
Good enough to sport the nation's No. 4 total defense and No. 3 scoring defense.
Good enough at passing the football because first-year quarterback Kyle McCord is making progress even though he misses some targets.
Good enough at knowing where to line up wide receiver Marvin Harrison Jr. and how to get him the ball repeatedly on key downs even when every defensive call is geared to stop him.
But the Buckeyes lack one obvious good-enough that must bring them balance to get where they want to go in January.
They are not remotely good enough at running with the football, and head coach Ryan Day agrees 100%. Running the ball – the staple, a faithful friend, the bedrock of Ohio State football – has yet to be an important factor in victory. (Actually, that's not completely true. TreVeyon Henderson's 61-yard touchdown run was a huge play against Notre Dame.)
The Buckeyes' ground game, still breaking in three new starters on the line, has been grounded like jets on a stormy night by name-brand defenses and generic defenses alike. A ray of sunshine tried to appear during the Purdue game two weeks ago, but the clouds blocked that hopeful vision this past Saturday against Penn State. (TreVeyon Henderson was expected to play but didn't for the third straight week.)
The Buckeyes rank No. 101 out of 133 teams in rushing yards per game (127.0) behind such luminous programs as Buffalo, Massachusetts, Marshall, Central Michigan, Charlotte … you get the idea. They rank No. 94 in yards per carry (3.88) – unexpected, unacceptable and once thought unfathomable.
Ryan Day watched the Penn State game film, and he doesn't have a simple answer. (Other than maybe TreVeyon Henderson.)
"I wish I could point to one thing, but I think it was a combination again, which wasn't good enough," Day said Tuesday.
Day's demeanor when he discusses the running game doesn't turn him into a grouch, but he is clearly unhappy with the results. The overall numbers are weak, but it's also the short-yardage situations that get lots of attention. The Buckeyes got the yard they needed to beat Notre Dame, but they failed to score on third-and-goal at the 1 and fourth-and-goal at the 2 against Penn State on back-to-back plays.
"When you get down there on the 1- or 2-yard line, we got to get in," Day said. "It's unacceptable not to get in."
When the topic surfaced again, Day said, "It's just ridiculous that we're not getting in the end zone in that spot."
When will handoffs to running backs be good enough? Not before TreVeyon Henderson is taking most of the handoffs, which could be Saturday night at Wisconsin. After practice Wednesday, Day said his top running back, Denzel Burke and Emeka Egbuka are having good weeks of practice and he, for sure, expects them play.
I wrote in July that TreVeyon Henderson would be this team's best rusher and get the most carries because Ohio State history says the Buckeyes always feature their best back.
That was happening. He carried the football 14 times for 104 yards at Notre Dame. Then quite mysteriously he hasn't played since even though Day made it sound like he would the past two weeks. The depth has done the best it can behind a slowly developing offensive line, but it hasn't been good enough.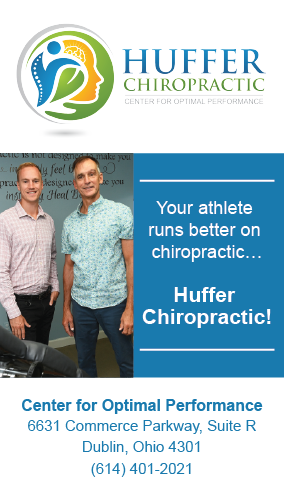 "We hope he makes a big impact, certainly," Day said. "We have confidence in all of our running backs, but he does allow us the opportunity to hit a home run and be explosive. That doesn't just happen. There's a lot that comes with that. But hopefully we get a good week of practice and go put it on the field."
The No. 101 ranking is about more than TreVeyon Henderson watching from the sideline. The offensive line's performance has lacked more than simply consistency in every game. And Day expressed the line's shortcomings Tuesday when he made the aforementioned comments about not being able to score from the 1 and 2. And running back Dallan Hayden's name came up again, but the idea to play him in no more than four games (he's played in two) for the purpose of redshirting him is still in play.
But the line. Day was asked about center and first-year starter Carson Hinzman and had positive things to say.
"There's been some really good moments out there where he's done some really good things," Day said. "He's growing, and the goal is to have his best football be the homestretch."
Then he was asked about left tackle Josh Simmons, the transfer from San Diego State. His response was like many overall responses he's given this season about the line when he has said the talent is enough, but the consistency and execution fall short.
"There's some really great snaps on film out there, and you're seeing him finish, you're seeing pad level and you're seeing really high-end play," Day said. "It just needs to be a little bit more consistent. And it's not just him."
Overall, Day says the linemen must execute better and the coaches must coach better to achieve the offensive balance he wants. He sees the mistakes every week on the game film, but he's not giving up on the group.
"I think they're fixable, but we got to get it fixed," he said. "That's the bottom line. And so we'll keep grinding on that."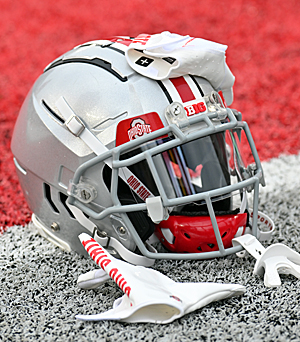 Noisy road environments like this Saturday at Camp Randall Stadium are necessary steps to the growth of the offensive line. The variety of defensive fronts the Buckeyes have seen from three down linemen to five down linemen to different styles of blitzes are also necessary growing pains.
Some offenses play well from the season's first snap. Some need a few weeks, maybe all 12 of them, to achieve excellence or at least something close to that ideal. The Buckeyes have four games to become the offensive team they want to be before their trip to Ann Arbor.
"The goal," Day said, "is that we're playing our best football here over the next month."
TreVeyon Henderson almost assuredly must be in the lineup, bat cleanup and hit some home runs for "our best football" to be good enough.
And maybe, just maybe, that will be more than enough.