Running back Dominik Stotler and the Pirate offensive line carved up the Milton Union defense, leading Riverside to a 28-0 win, and their first conference title in 20 years.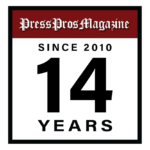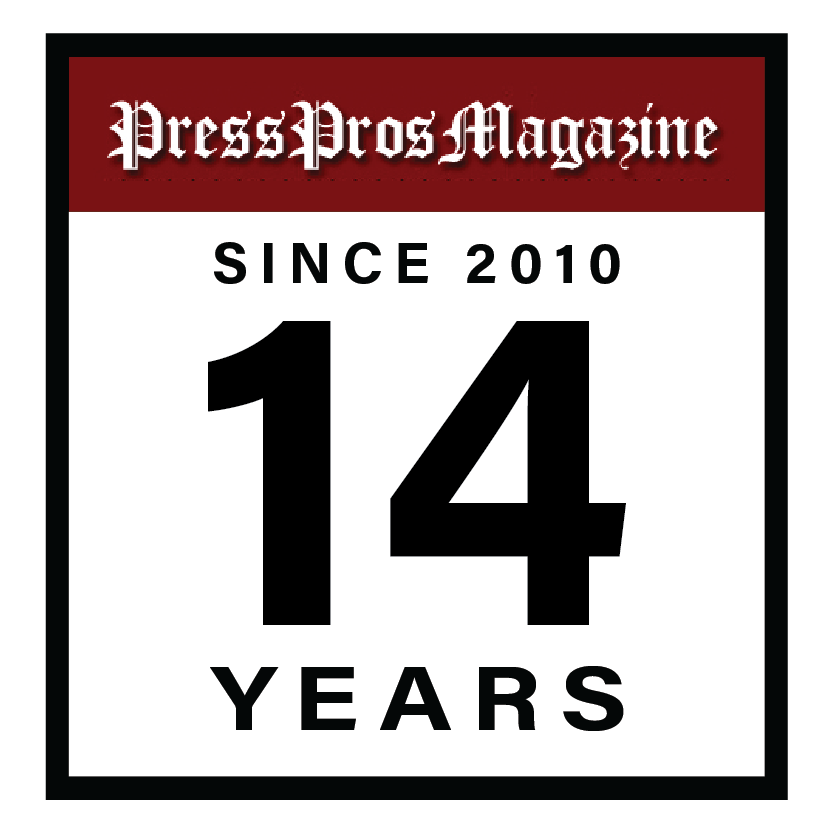 DeGraff, Ohio – Football's complicated, but that doesn't mean you can't keep it simple. Sometimes all it takes to win a conference is to block the other guys better than they block you. That's how Riverside got it done in the de facto Three Rivers Conference championship game.
Whichever Milton Union player got the ball out of Bret Pearce's Wing-T offense was lucky to get a lane the size of a cornfield row to run through. The Pirate defense dominated every gap on every down, relentlessly dragging down Milton running backs for 1-yard gains.
Conversely, when Riverside handed off to Dominik Stotler, he might as well have been marching down 6th Avenue in the Macy's Thanksgiving Day Parade. Stotler rushed for 261 yards and two scores.
"It's mostly the O-line," Stotler said. "They're a bunch of big guys (especially compared to Stotler, 5'8", 140) None of this would've happened without them this whole season. I give them all the credit."
It's hard to think of a win that meant more to a program this year than this one did to Riverside. 
They found themselves in this exact situation last year, 6-0 in the TRC, playing Milton Union for the conference title. They lost 51-7.
"I remember last year when we were on their field watching them celebrate this win, our whole team was devastated," Stotler said. 
This year they found their revenge, as any crew of pirates should. They won the conference by doing what no other TRC team has done since the league's foundation in 2021: they beat Milton Union in league play. And they did it with everything on the line.
"I'm very proud of our guys," Coach Bryce Hodge said, between hugs from just about every player and coach on the team. "It's just a testament to them and all the coaches, and all the hard work they've put in."
Not only did they earn the status as the first non-Milton team to capture the TRC title, they clinched the number 3 seed in Region 28 (per Joe Eitel), buying themselves a pair of playoff home games. They'll meet St. Henry in the opening round, a team that struggled with the powerhouses of the MAC, and won in overtime against 1-9 Fort Recovery in week 10.
A year ago they fell in the second round to eventual state champs New Bremen. This year I'd expect them to cruise to the regional semis before clashing with the MAC giants.
Milton dropped to the 6 seed in Region 20, a disappointing move given they could've jumped into the top four with a win, but still a respectable finish considering they graduated 18 starters from 2022. They play 7-3 Preble-Shawnee in the opening round. The middle pack of Region 20 is a tough draw, but don't be surprised if the Bulldogs bounce back and win a game or two in the postseason.
Both teams entered the night red hot. Neither had lost since September 1st, and in Riverside's case it showed.
The second play from scrimmage Stotler gashed the Milton Union defense for the first of many times. In the whipping winds and rain, it quickly became clear that passing the ball was just not a sustainable way to move the chains, so Riverside kept it on the ground. Quarterback Gavin Orsborne tucked the ball and sliced up the middle, untouched for a 22-yard touchdown.
They botched the extra point, a high snap and slow hold allowed Milton to block it, but the ultimately meaningless point served only to remind everyone in attendance how impactful the nasty weather would be.
Milton's first drive ended on a dropped 3rd down pass – the first of four or five times a slippery football played a direct role in killing a Bulldog drive.
Milton's defense sold out to stop the run, and rightly so, but they just had no answer for Stotler. The linebackers crowded the line, and defensive line constantly cut down Riverside's offensive line at the legs, trying to free up the backers to make a play. That meant when Stotler made it to the second level, he had nothing but grass and mud in front of him.
Stotler kept Riverside on pace for perfection, two drives, two scores, darting in from the 10-yard line, and again on the two-point conversion to recover from the missed kick.
The whole game followed the same pattern with remarkable consistency. Milton turned the ball over, either an interception, a fumble, or a bad snap, and Riverside churned out yards and clock behind Stotler.
"We didn't adapt to the weather as well as they did," Coach Bret Pearce said.
Milton tried to pass in desperation as their run game couldn't gain an inch but didn't complete one until under three minutes to go in the game, already trailing 28-0.
"They're big where you're supposed to be big and fast where you're supposed to be fast," Pearce said. "We had to have a good mix of run and pass offensively, and the weather messed with our passing game and we got limited to being one-dimensional."
Ayden Clary scored the third touchdown of the game, and the only one through the air, by hauling in a screen pass at the 18-yard line, then neatly splitting two would-be tacklers on the way to a sopping wet, slushy end zone.
Stotler capped the night off, stumbling across the goalline for a four-score lead with three minutes left in the fourth quarter.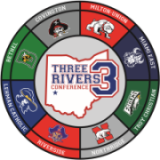 "Our explosive plays happened because our coaches came in with a great gameplan and our defense just kept putting us back out on the field and giving us the chance to make plays," Osborne said. "We obviously couldn't force the ball through the air, so we just has to buckle down and push through on the ground."
With the rain receding in the second half, Coach Hodge had probably just dried off when his players doused him with not one, but two Gatorade baths. That's a cruel celebration in 50-degree weather, but as they say, revenge is a dish best served cold.