In a strange twist of fate, Marion Local has now won as many MAC titles as state titles, topping #3-ranked Coldwater Friday night to win their 43rd in a row, and ascend into the post-season.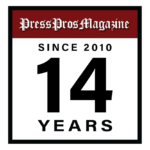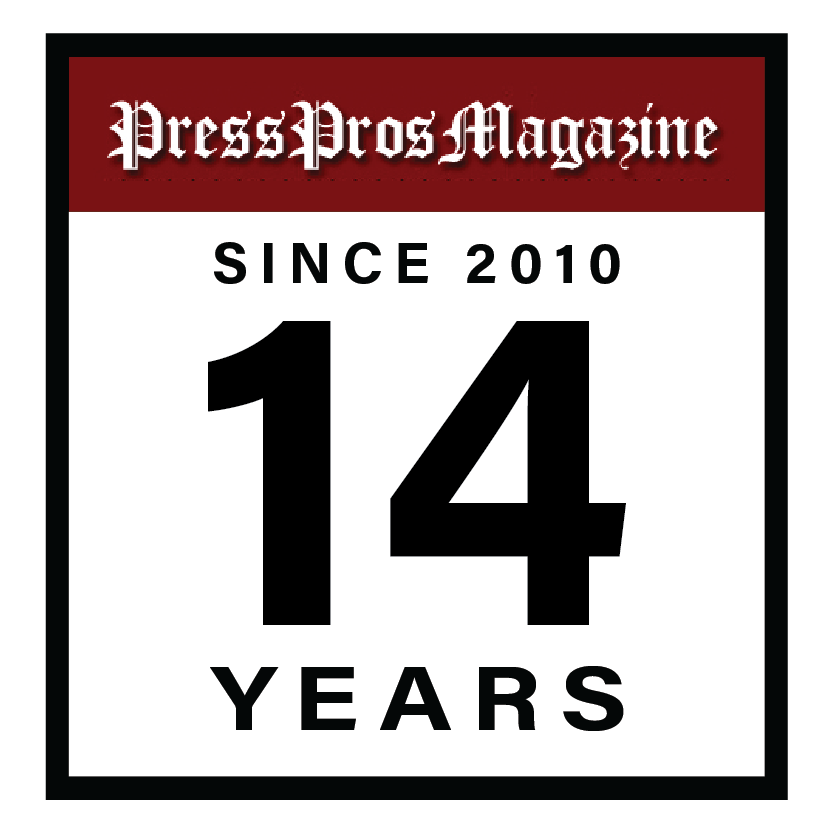 Maria Stein, OH – You know you're doing something right when you  capture your 13th conference title under one coach…and tie your own mark for state titles all in one effort.
And, there's probably only one high school team in Ohio that could claim as much, and you guessed it.  #1-ranked Marion Local (Div. VII) did it Friday night with a 35-14 second half strangulation of #3-ranked Coldwater (Div. V)…and their 42nd consecutive win, going back three seasons.
"People don't realize anymore how much work goes into winning a league championship,"  said Marion coach Tim Goodwin, afterwards.  "A lot of work goes into this, even back to April and May, to be able to come out and play football like this.  And it's very satisfying when it pays off."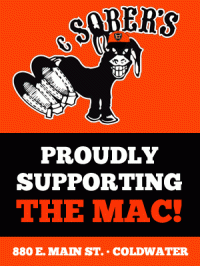 With the state of Ohio obviously paying attention, traffic on the Press Pros Minute-To-Minute scoreboard was up by 15,000 hits by 10 pm…additional curiosity from the rest of Divisions V, VI, and VI for Coldwater, Versailles, and Marion, respectively.
"It's disappointing for your kids to end the season the kind of season we had with a loss,"  said a disappointed Chip Otten.  "But we moved the ball and couldn't finish, and they beat us with a couple of big plays off play-action.  That's what it's like to play them…you do a good job of shutting down the run and lose focus on something else.  The two big pass plays killed us."
And Marion served notice to those 15,000, and others, that they're far from one-dimensional.  They ran it, yes – 25 times for 80 yards and a touchdown.  But quarterback Justin Knouff threw it – completing 11 of 13 for 237 yards and four touchdowns.
"We did a pretty good job of taking away the run,"  said Otten.  "But they get 75, 80 yards on two plays to finish the first half and to start the second half.  That killed us."
Coldwater moved the ball immediately on their first possession, picking up a first down on fourth and one, before running aground and punting to Marion.  Marion proceeded to run out the rest of the first quarter clock on one long, arduous drive that culminated with Ethan Heitkamp scoring with 56 seconds remaining…7-0, Marion.
Coldwater answered, at 4:05 of the second quarter, following a flubbed Marion punt in the rain, giving the Cavaliers good field position at the 50.  Eight plays later Jack Ebbing ran it in from two yards out to tie the score at 7-7.
But Victor Hoelscher (above) quickly answered on a 56-yard pitch and catch from Knouff with 1:18 – wide open in the middle of the field on post pattern – and simply outran the Coldwater secondary to the end zone to give Marion the halftime lead, 14-7.
Coldwater had a shot to tie in the final minute of the half, but quarterback Baylen Blockberger was picked off in the end zone by Landon Arling to snuff that, and run out the clock.
"It showed how much potential we have for the rest of the season,"  said Knouff about the touchdown to Hoelscher, and the defensive stop to conclude the half.  "We put a lot of preparation in for those guys, and we  gave it our all at the end of the week."
Goodwin has a saying he oft repeats…about his team giving itself a chance through halftime, "…and we'll make the adjustments necessary in the second half to win."
They deferred on the coin toss, taking the ball to start the second half.  And whatever adjustments they made during that 20 minutes at halftime showed up immediately.  Knouff again found Hoelscher with inside leverage on defender Gavin Zibrida, hit him in stride on another slant, and Hoelscher ran it all the way to the ten yard line before Zibrida could run him down.  A couple of plays later Heitkamp scored again, making the score 21-7 with just 2:30 off the clock.
On an ensuing drive Knouff again found an open man in the middle of the Coldwater zone, hitting Andrew Pohlman for 35 yards and score at 4:00 of the third quarter to go ahead 28-7.
Nothing was going Coldwater's way as Blockberger was again picked off in the end zone, and Marion answered their own fourth down and a yard to go with 7:01 remaining in the fourth quarter when Knouff surprised most of Mercer County with a touchdown toss to Kyle Otte – wide open – for 35 yards and their concluding score…35-7.
Coldwater assembled one final drive in the final two minutes, scoring on a 14-yard pass to AJ Harlamert from Blockberger…with 25 seconds remaining in the game.
As an observation, the difference in Marion from Marion teams past – what you immediately recognize – is the play of junior Justin Knouff at quarterback.  Not only did he have the 237 yards in the air, and the four touchdowns, but he ran the ball judiciously, 13 times for 30 yards, leading the Flyers, conspicuously, on offense.
"We had no idea he was capable of running the ball the way he has,"  said Goodwin.  "I mean, he's been playing here since the seventh grade, and we don't run our quarterback much at that age.  But we had no idea he was that capable of a runner."
Or leader, for that matter.
"When we make big plays it gets everyone going,"  said Knouff, talking about his 237, 4, and 30 yards rushing.  "But our defense really stepped up tonight.  They really put on a show.  We had some mistakes, but we just try to have the 'next play' mentality with that, the weather wasn't really right for us, but we did our best and executed pretty well."
As anticipated as any football game in any area league for the past month, Chip Otten winced at the obvious fact of not finishing on a high note, of not executing in the manner that Knouff spoke of, and in the manner that Coldwater fans had become witness to since that revealing win over Bellefontaine in the second week of the season.  Since, Otten's young Cavaliers had reeled off seven wins, outscoring opponents 242 to 69, the quick, undersized defense making a habit of harassing opposing offenses into mistakes and turnovers which the offense turned into points.
Marion had some mistakes Friday, but on this night that experience, that air of confidence and leadership from so many extra weeks of work and 13 state titles, proved to be trump.  But they played through the mistakes, that 'next play' mentality, and just kept going.
"It's good to play these tough games, but it hard when you lose that last game,"  added Otten.  "Kids are thinking maybe we aren't very good, but now we have to rally the troops, and get 'em back and ready.  I think we're pretty healthy, so that's a good sign.  We'll see what we can do."
And some final perspective…last year Coldwater finished the regular season with a senior quarterback having a broken leg.
This season they finished 9-1, ranked third in the state, with a junior quarterback who's just scratched the surface…and a five-time state champion coach who says………
"We'll see what we can do."