Ohio State dominates Penn State with defense, and does enough on offense against the nation's top-ranked defense to remain unbeaten. And Marvin Harrison Jr., as expected, was the Buckeyes' offensive machine that the Nittany Lions don't have.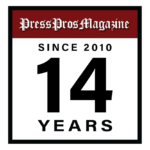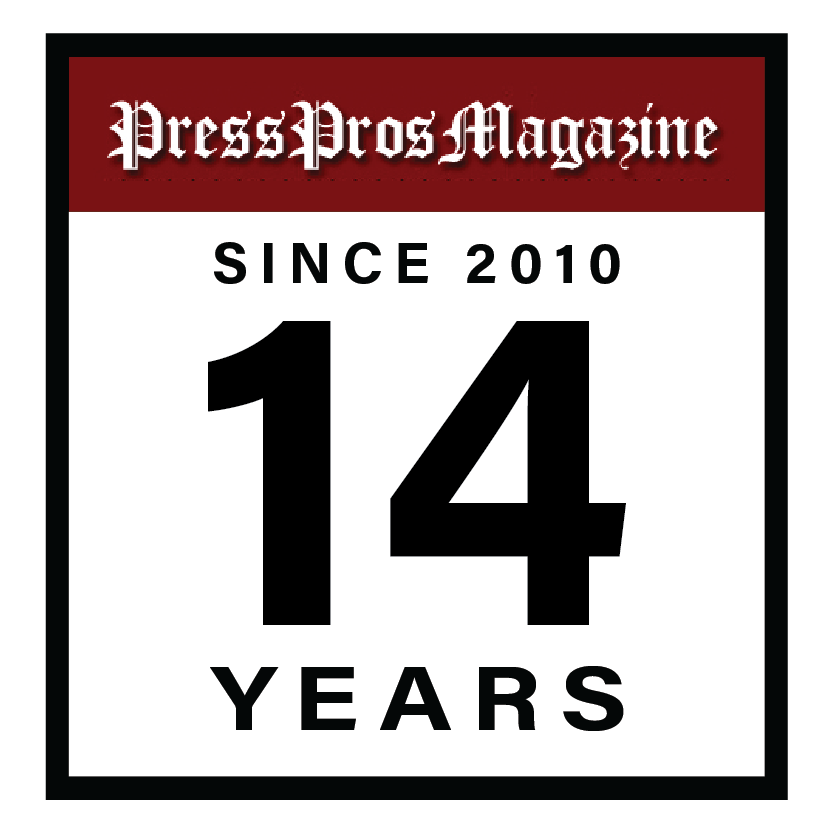 Columbus, OH – Resumè will be the college football buzzword in 10 days when the first playoff rankings debut the annual debates.
"I don't know if we could have a better resumè right now," Ohio State quarterback Kyle McCord said.
He's absolutely correct.
Accomplishments: Two Top 10 victories.
On Saturday, the No. 3 Buckeyes dominated previously unbeaten and No. 7 Penn State with suffocating defense and the marvelous Marvin Harrison Jr. making big plays in a 20-12 victory. On September 30, the Buckeyes won 17-14 at then-No. 9 Notre Dame on a late drive and touchdown with one second left.
The defense made its first statement in South Bend, and it showed out at home Saturday better than in years against Penn State or any other team.
"It's a top-10 matchup in the Shoe," defensive end J.T. Tuimoloau said. "Do you need any more motivation than that?"
You shouldn't. And the Buckeyes played relentlessly for four quarters, making Penn State's offense look like a MAC team. When they defeated Notre Dame, they moved up from No. 6 to No. 4, then No. 3 two weeks later when Texas lost.
What's next?
This week's AP poll means little. But with wins over the Irish and Nittany Lions, the playoff committee might just rank the Buckeyes higher than they've been in any poll all season, which would no doubt rankle their rival.
Of course, the Bucks can't forget to play the way they played against Penn State when they go to the hostile confines of Camp Randall Stadium next Saturday night to face Wisconsin and ex-Buckeye player and coach Luke Fickell in his first season as the head Badger.
Experience: The Buckeyes are loaded with players who bear the scars of season-ending disappointments in 2021 and 2022 and want a different outcome. When a large group of third-year players performs at a high level that's typically a good sign.
The difference-making play the Buckeyes are getting from third-year players like Harrison Jr., McCord, Tuimoloau, Emeka Egbuka, Tyleik Williams, Jack Sawyer, Donovan Jackson, Mike Hall and Denzel Burke is central to their 7-0 start.
And the Bucks have excelled despite being banged up at key positions. Lead running back TreVeyon Henderson missed his third straight game with a mysterious injury. Burke, who's been one of the team's best defensive players at cornerback, was out after an injury suffered last week at Purdue.
Head coach Ryan Day said he's hopeful both will be back on the field Saturday night in Madison.
Defensive skills: Let's start with Jim Knowles' entire defensive unit.
The man has spent most of his 58 years designing defenses in the laboratory of his mind. Ohio State gave him $2 million after the 2021 season to come to Columbus and fix the problem. The front seven has been stout against the run and is putting more and more pressure on the quarterback. And his goal of having a safety-driven defense is working.
Josh Proctor, Lathan Ransom and Sonny Styles are making plays on the ball and keeping the ball in front of them. Explosive plays are rare, and no play of long distance has made it to the end zone.
"I gotta give Jim Knowles a lot of credit and his staff and the adjustments they've made," Day said. "That was two top 10 wins in the first seven games where our defense played really well."
Tuimoloau carries a chip on his broad defensive end shoulders big enough for the entire unit.
"We hear a lot about what we were last year," he said. "There's barely any talk about what we are this year, and I think that's a lot of our motivation and wanting to continue to be a great defense."
The Ohio State defense limited Penn State to 1 of 16 on third-down attempts (the one came after the Nittany Lions were 0 for 16). The Lions gained only six yards in the second half until a late 73-yard meaningless touchdown drive.
When is the last time Ohio State could say defense was the overwhelming key to victory? Certainly not in Ryan Day's tenure as head coach or as an assistant. As well as the defense played at Notre Dame, this was better.
Every time it mattered, Ohio State's defense put the Lions in third-and-difficult and made necessary stops.
Penn State felt good about first-and-10 at the Ohio State 26 in the first quarter. But Sonny Styles blitzed on first down and sacked Drew Allar. The Lions couldn't get a first down and kicked a field goal to tie the score 3-3.
In the second quarter, cornerback Jordan Hancock, starting for the injured Burke, stuffed the Lions on a running play for a loss on third-and-5. The Lions kicked another field goal and Ohio State led 10-6 at halftime.
In the third quarter, Ohio State reached the Penn State 1-yard line but turned the ball over on downs at the 2 when Day was a lot more interested in proving his team could get one yard, then two yards on fourth down than he was in kicking a field goal for a 13-6 lead.
Penn State, predictably, punted from the end zone three plays later. But the Lions got the break they needed. The bouncing punt bounced off an unaware Buckeye and Penn State recovered at its 48.
But Knowles' defense didn't seem to mind. Davison Igbinosun stopped a run for a 2-yard loss, Tuimoloau sacked Allar for an eight-yard loss, Allar threw an incomplete pass and the Lions punted again.
"Confidence is a central part of the attitude about playing defense," Knowles said. "Probably what I'm most proud of is when we got the stop in their end and then we turned it over on the punt return and we came out and stropped them again. That shows a lot of confidence."
Allar felt pressure almost every time he tried to throw the football. His feet were moving, his eyes were scanning for open receivers and he never looked comfortable. He completed only 18 of 42 attempts for 192 yards and the late touchdown.
Offensive skills: Marvin Harrison Jr.
He's not the only one – tight end Cade Stover keeps making difficult catches and McCord shines bright at times – but Marv is the playmaker the Buckeyes can count on no matter how much defenses adjust to try to stop him. Even defenses that come in ranked No. 1 in the nation like Penn State's did.
Day desperately wants the running game (41 carries for 79 yards) to be better. McCord (22 of 35 for 285 yards) says he has to be better. But Harrison Jr. is an offensive differentiator and makes them all look good. And that's not a new phenomenon.
Last year in a 44-31 win over Penn State he caught 10 passes for 185 yards. On Saturday he caught 11 passes for 162 yards and a clinching 18-yard catch-and-run touchdown with 4:07 left.
"I'm just doing my job," Harrison Jr. said. "Out there on the field I'm not really realizing what I'm doing. The ball comes to me and I just try to make a play."
Ten of Harrison Jr.'s catches resulted in first downs. That's the same amount as last year's Penn State game. He surpassed 160 yards for the fifth time in his career. That's the most for a Buckeye. David Boston did it four times.
The Heisman Trophy rarely goes to a receiver, but Harrison Jr. is finding lots of support in his locker room.
"If it's truly the award that goes to the best player in college football, I don't see how he's not in the mix," McCord said.
Season objective: Keep winning. Don't slip up next week at Wisconsin. Be at their best in the finale at Michigan.
"Doesn't mean anything if we don't continue to win, don't continue to stack these games," McCord said. "Ultimately, everybody in that locker room knows it's the next-game mentality. As long as we continue to keep winning, everything else will take care of itself."
If the Buckeyes leave Wisconsin 8-0, they will definitely be one of the four early finalists.
They have the resume to prove it.