Who wins the outright title in the MAC?  Is the TRC shared?  And in the MVL, the possibilities are three-fold.  Read more about Week 10 predictions in the regular season finale of the Friday Night 'Picks'.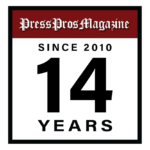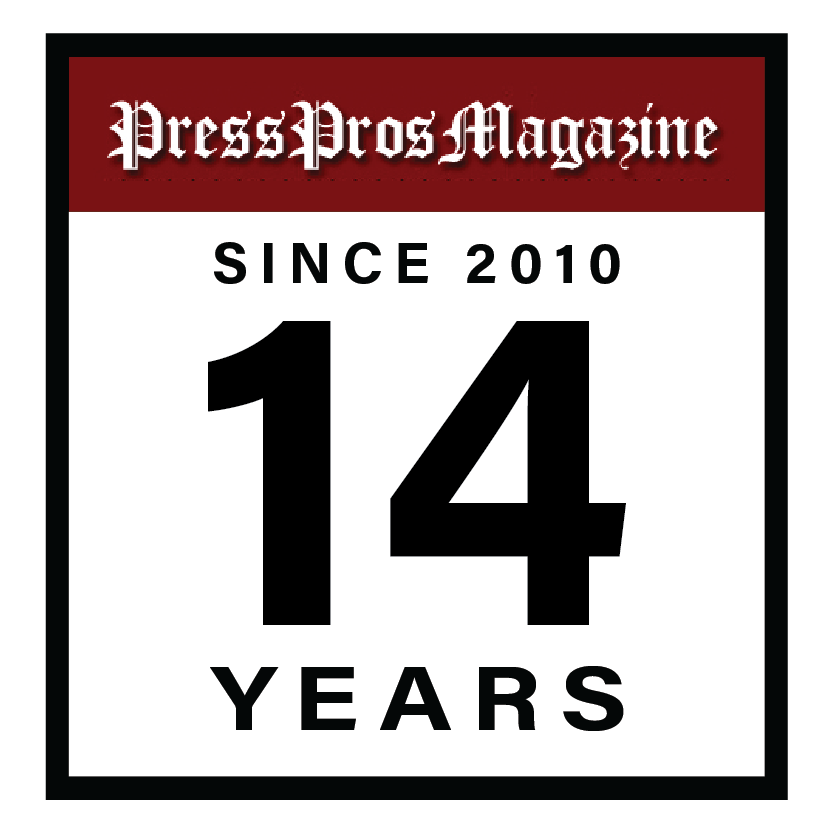 After a slow start to the season, it hasn't been a bad year.  In fact, having gone 7 of 9 last week (missed Piqua and Versailles), we're  27 of 29 over the past three weeks.
But this week is the big one – special – the one about titles, who wins outright, who shares one, and in the case of the Miami Valley League, can as many as three – Troy, Tipp, and Butler – can each walk away with a corner of the trophy?
We'll see.
As always, the Friday Night 'Picks' page has been sponsored in 2023 by the Orthopedic Associates of Southwest Ohio, with convenient locations throughout and the promise of care and compassion across the full spectrum of the orthopedic practice.  They're there for you, if and when you need them.
Much is at stake in Week 10, more than normal, but without question the game that Ohio, in general, will be watching is the Coldwater and Marion Local game, to be played in Maria Stein.  Reason?  Both teams are 9-0, Coldwater is ranked #3 in Division V (Assoc. Press), and Marion Local is ranked #1 in Division VII.  But divisions have nothing to do with this, unless you consider the enormous out-of-area crowd we expect to read about the game from northeast, northwest, and southeast Ohio…where teams Div. V, VI, and VII schools like Kirtland, South Range, Ironton, Danville, West Jefferson and others will be curious about possible playoff matchups three weeks from now.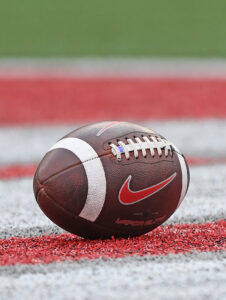 And not to be overlooked…Minster, in Division VII, is ranked #7 by the Associated Press this week, with an 8-1 mark, playing Versailles on the road.
Both Milton Union and Riverside will make the playoffs, but first there's a title to be decided.  If Riverside wins they get the Three Rivers Conference title outright.  If Milton wins, they get it.
But enough of this.  Let's get to the games.  Starting with……
Mississinawa Valley @ Ansonia…Out of respect for Ansonia, and their #1 ranking in the region (Joe Eitel), over Marion Local, we calmly pick the Tigers, who're unbeaten and largely unthreatened…only by Tri-Village a month ago.  They'll win this handily and sweep into the playoffs where they'll likely meet New Bremen as the #2 seed.  Great year for the orange and black, capped by a multiple-score win over winless Mississinawa.
Minster @ Versailles…In a perfect world the Versailles Tigers might actually be 10-0.  But football is anything but perfect, as we know.  If it was, Minster would still have Brogan Stephey playing quarterback.  But as it is, Minster is one win better than Versailles, and doing very well with James Niemeyer playing quarterback, instead of Stephey.  There's plenty of motivation here, but Versailles has to play beyond motivation and prove to themselves that they can play clean football when the game is on the line. Turnovers and missed kicks have haunted in both their losses, and probably the subject of every post-practice huddle this week in practice.  But the Tigers do have the offensive player of the year (projected) in the MAC with quarterback Michael Osborne, and Osborne will again be a handful to corral.  I think it an entertaining game, but I think in the end…Versailles claims the win, by a couple of scores.
St. John @ New Bremen…I really can't say with confidence that either of these teams is a lock to win.  I've seen them both when I thought they could.  And I've seen them when they weren't quite so predictable.  Cut to the chase, it's been longer since New Bremen played predictably than with St. John.  All things being equal, and everyone being healthy enough to play, I'm picking St. John in this one…by a score.
Tri-Village @ National Trail…With just one loss on the year, 8-1 Tri-Village will handle this one, despite giving up a couple of scores.  The Patriots are playing well.  They're not playing good teams, but they're playing well;  and they have the athletes to compete (as they did) with Ansonia a month ago when they lost by a score.  They're also one of my dark horse picks in the post-season.  I can't believe that Paint Valley, West Liberty, and Country Day are any better, above them.  Tri-Village, by two scores.
Xenia @ Tipp…Tipp is clearly my pick for over-achiever of the year.  At 7-2, they've beaten Piqua and Troy, and on their worst night of the year suffered their only league loss to Butler.  That loss puts them in a situation where if they beat Xenia they at least gain a share of the MVL title.  I'm putting my faith in the Liette twins to make enough plays, along with Burgbacher's defense, to come away with the win.  Tipp over Xenia, by two scores.
Sidney @ Troy…If Tipp is the pick for over-achiever of the year, then Troy should deserve some consideration, as well.  However, more was expected of the Trojans, and except for that lone loss to Tipp they haven't disappointed.  Sidney had a fortifying win last week over Piqua, coming from behind in the fourth quarter, but it won't be enough to to put the quietus on the Troy running game, and that means Jahari Ward.  Sidney knows about it, will prepare for it, but probably won't stop it.  Troy finishes 9-1, with a share of the MVL North (or Miami) title.
Arcanum @ Bradford…As a tribute to effort, here's a finale between a pair of teams that some had written off, especially Bradford.  The Railroaders played just one game last year and lost it, suffering from a lack of numbers.  And Arcanum has struggled for a couple of years to get their mojo back to where it was prior to quarterback Bryce Schondelmyer transferring to Springfield for his senior season in 2022.  Arcanum stands 3-6…Bradford 4-4.  And while some may say 4-4 against who…you've got to start somewhere.  Of Bradford's 4 wins – against a club team, New Miami, Bridgeport, and Sciotoville East – those four teams have won a total of 10 games (10-24).  This will be a step up in competition for the 'Roaders, although Arcanum has been beset by injuries, but are getting some people back.  Should be a fun game – competitive.  I think they both make the playoffs.  But I think Arcanum wins, by two scores.
Milton Union @ Riverside…Someone wrote to say that I NEVER pick Riverside.  Well never say never,  but timing is everything.  There just haven't been as many games to pick with Riverside as a significant challenger.  This week it's different.  If Riverside wins it, they're the outright champion of the league.  If Milton wins it, the title is theirs.  That alone is incentive enough.  Neither are statistical bombshells, although Milton Jordan Foose is the league's leading rusher with 1,200 yards on 200 carries.  Riverside's Dominik Stotler is third in rushing, with 1,049.  That tells you there's not a lot of passing, although the Pirates' Gavin Osborne has some experience as a thrower…he just doesn't do it much.  Where they separate is on defense.  Through nine games Riverside has averaged giving up just 15.4 points a game.  Milton has given up 24.5 points per game, and against the more competitive teams in the league that figure is about a touchdown higher.  There won't be many points scored, and those that are will be on the ground.  Riverside is yet to beat Milton in the TRC, and still more incentive.  At home, for the first time…I'm picking Riverside to beat Milton, close, by a score.
Stebbins @ Butler…Like Riverside, they say we don't pay enough attention to Butler, especially since the Aviators have won six in a row, and presently own one of those shares of the MVL North (Miami) title.  The ones who should be upset are Stebbins, because we've picked against them this year five times – Tipp, Piqua, Troy, Sidney, and now Butler.  Another over-achiever this year, Butler's most impressive outing might have been one of their two losses…to Troy, when they limited the Trojan running game to just 100 yards, and 75 for Jahari Ward.  They're capable of doing that again this week, and they'll score more against Stebbins.  The Aviators are averaging better than 37 points a game during their six-game win streak.  They'll score about that many again this week, and share the MVL North with Tipp and Troy.
Coldwater @ Marion Local…By far, this is the most compelling on the area schedule again, and for good reason.  Both are 9-0.  They're both MAC teams.  And between them they've won 20 state titles in the past twenty four seasons.  Both are a lot alike, and both teams know each others' tendencies all too well.  Truthfully, few people at the beginning of the year believed that Coldwater would be this good.  And truthfully, a lot of people wondered what Marion would be, given the talent graduated on defense last spring.  But as a testament to coaching, and the consistency within the two programs, they're back again to play for the MAC title…their last, best tuneup for the post-season.
I'll be brief.  Either could win, and let one of them jump out to a two-score lead and it changes everything…because both can play ball control and milk the clock.  Coldwater's best assets are overall quickness, pursuit to the ball on defense, and their ability on offense to create big plays.  And, seldom do the Cavaliers get bitten by the turnover bug.  Marion is a near-mirror image.  Coldwater probably has the edge in speed, but Marion still has impressive talent at the skill positions and the ability to stretch the field with the passing game…and three dependable running backs in Kyle Otte, Drew Lause, and Ethan Heitkamp, all with big-game experience.
Both have had their close calls this year, and survived.  Coldwater beat Ohio State-commit Tavian St. Clair and Bellefontaine, and Marion came from two scores down with five minutes left to beat Wapakoneta.  Coldwater survived Versailles last week, helped by a Versailles turnover.  Marion, likewise, survived Versailles on a pair of missed kicks.  Coldwater is ranked #3 in Division V (Associated Press), and Marion is ranked #1 in Division VII.  This will not be 35-0, like last year, and close enough to where cliches' matter – the team that wins the line of scrimmage, and special teams.  Both have good kickers.  Marion is working on a string of 42 wins in a row, but will in no way overlook this game.  They have too much respect for Coldwater.  You gotta' pick one…and with what I've witnessed in person I cannot pick against Marion Local.  Flyers….by a score!