Marion Local extended its win streak to 40, and Tim Goodwin's career total to 301…with big plays and a dominant defensive effort to crush the Anna Rockets.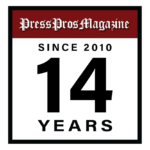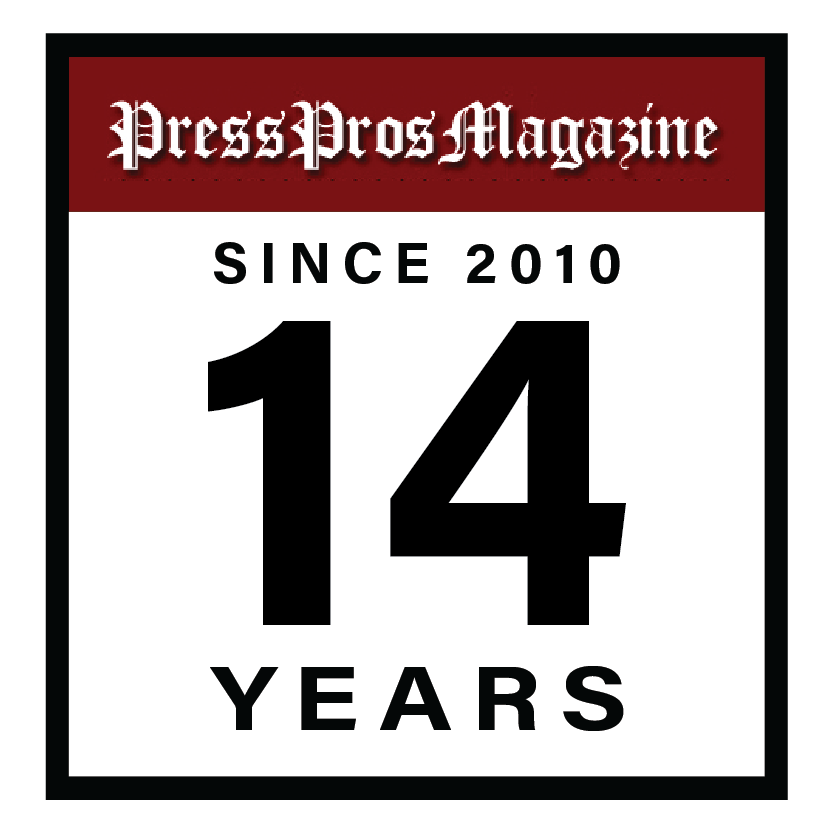 Maria Stein, OH – Let the questions and the comparisons come.  How the now 8-0 Marion Local Flyers, unbeaten in their last 40 games, compare to even last year's Marion Local Flyers… a team that ran a lot, threw a little, and proved physically in a 14-6 slugfest over Kirtland in the Division VI OHSAA title game that whatever it took to win, they had it.
If you want a definitive answer, good luck.  Ask Tim Goodwin and he'll tell you it's impossible to compare – that every team is uniquely different because of personnel and individual attributes.
And for the 301st time in 25 years he proved that again Friday night with a dominating 42-8 win over the 3-5 Anna Rockets, a team that physically matches a lot of teams in Division VI, but has yet to put together four quarters of enough good football to flip their record to 5-3.
If you like the running game, Marion ran it 34 times Friday for 181 yards and seven touchdowns.
If you prefer the passing game, Marion threw it 16 times and completed 11 for 192 yards to set up at least three of those seven touchdowns.
If you have the late Dick Butkus in mind, defensively they held Anna to -1 yards on 17 rushing attempts…and 108 yards through the air off the arm of quarterback Alex Shappie.
No, Marion will not have 11 shutouts like they had in 2022, and six consecutively, but perish that thought.  There's enough other similarities to put those reading in Lake, Geauga, Trumbull, Knox, Cuyahoga, and Putnam counties on alert.  Marion Local is the still the irresistible force in OHSAA small school football in 2023.
But to give Anna some credit, after taking the opening kickoff and having to punt, they forced a fumble on Marion Local's first play from scrimmage, and on the return of running back Kyle Otte, who would have liked a mulligan on his initial touch.
Marion promptly returned the favor as Anna recovered Otte's fumble at the Marion 40 and started their second drive.  Only Marion's Kyle Ungruhn hit Anna running back Zach Osborn right on the football, and Osborn fumbled.  Marion took over, again.  58 yards and 7 plays later Ethan Heitkamp rammed across the goal line at 7:11, and after a two-point PAT the Flyers led, 8-0.
More credit to Anna…they answered.  Quarterback Alex Shappie ran it some, threw it some, and taking advantage of a short field on a botched onside kick, turned a short field into a five-play, 40 yard drive and a five-yard touchdown pass to Osborn at 6:11.  An answering 2-point PAT tied the game at 8-8.
After that, it was crickets from the Rockets, offensively.
Marion proceded to drive and scored at 9:48 of the second quarter on a 5-yard run from Justin Knouff…set up by a miraculous, twisting, over-the-shoulder catch by Vic Hoelscher.  But a missed PAT kick left the score at 14-8.
As the winds came up and the threat of rain rolled in, both teams had trouble moving the ball, but Marion would end up with the ball inside the Anna 2o yard line with less than a minute before halftime, thanks to another miraculous catch, this time from Andrew Pohlman.  Kyle Otte picked his way into the end zone from five yards out, and Marion was ahead, 21-8 at the break.
More wind, a little more rain, and it really got dark for Anna as Marion Local took the opening kickoff in the second half.  Vic Hoelscher gathered in the kick at his own 17 yard line, made a tackler miss, veered to the sideline, and outran the rest of the Rockets for 83 yards and a sudden, stunning touchdown…28-8, Marion.
Anna's ensuing possession was cut short by a Drew Lause interception, who returned the ball 25 yards to the Anna 30 yard line.  A couple of plays later Otte again broke contain and dashed to the end zone at 9:32 for 25 yards and a 35-8 advantage.
Moments later, after another failed Anna drive, Lause scored from 8 yards out, untouched, to make the margin 42-8, concluding the scoring for the night.
Lost in the 34 unanswered Marion points was that all-too-familiar defense that has a couple of its own shutouts in 2023.  It not only put the clamps on the Rockets running game, but made life miserable for quarterback Alex Shappie after such a promising start in the first half.
"I was pleased with the defense, yeah,"  said Tim Goodwin.  "And Anna has a good offense.  They can attach you a lot of different ways with some good kids and a good scheme.  But I think a key to the defense was how many passes we knocked down at the line of scrimmage.  They were trying to throw a lot of 'quicks' and RPOs, and that was very important.
And on offense they welcomed Kyle Otte back after a brief absence with an injury, and complemented his addition to a steady run game with the two highlight catches in the passing game before halftime.
"Yeah, it was nice to see Justin (Knouff) hit Andrew a couple of times.  We're high on Andrew Pohlman, we're high on Griffin Bruns, and we're high on Daniel Everman.  But Vic Hoelscher is obviously really good and gets a lot of attention.  And we have other kids, as well.  And it was good to see those guys connect."
Pohlman made his circus grab as he left his feet to reach for a pass thrown above Anna defenseman Trey Heitkamp.  As he did Heitkamp cut under him on a perfectly clean hit, and spun Pohlman up in the air to where he had make a twisting catch, and hang on to the ball, while being horizontal to the ground.
"I knew he was coming underneath me, but not like that,"  smiled Pohlman, later.  "But when you see the ball up in the air like that you want to go get it.  It makes football a lot of fun when you can make plays like that."
On defense, it's fun when you can make those plays, too, and Marion's defense, though not the statistical juggernaut of a year ago, is making plenty of them.  Linebacker/running back Ethan Heitkamp had a taste of both sides of the ball on Friday.
"It's fun, and they just tell us before the game to go be somebody,"  says Heitkamp, a junior, who at 5'10 and 175 pounds plays much bigger.  "So my goal is to go out there and make someone remember my name, or my number."
"I think we're more physical now than at the start of the year,"  he adds.  "And back then I think we were thinking too much.  Now we're reacting more, making the play, and relying on our instincts."
Which is pretty much how Goodwin and his staff has coached good defenses now for the past twenty five years.  Pay no mind to how many shutouts, nothing is different in 2023.
"For sure this was a good win, for momentum,"  said Goodwin, who now faces the two climactic games with St. Henry and Coldwater to conclude the regular season.
"St. Henry just keeps playing hard, and they gave us a handful for a long time last year.  We're going to have to be ready to go.  And obviously we have another big one the following week."
As he said that – as he concluded his evening – Tim Goodwin looked perfectly comfortable in his own skin…not unlike the past twenty four years, 301 wins, and now 40 in a row.
Questions answered?
Not a lot's changed.