The first half was ugly. The running game never amounted to much. But Kyle McCord and his receivers found rhythm in the second half, and the defense stymied another good quarterback for a 37-17 win over Maryland.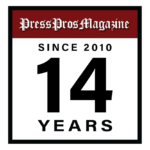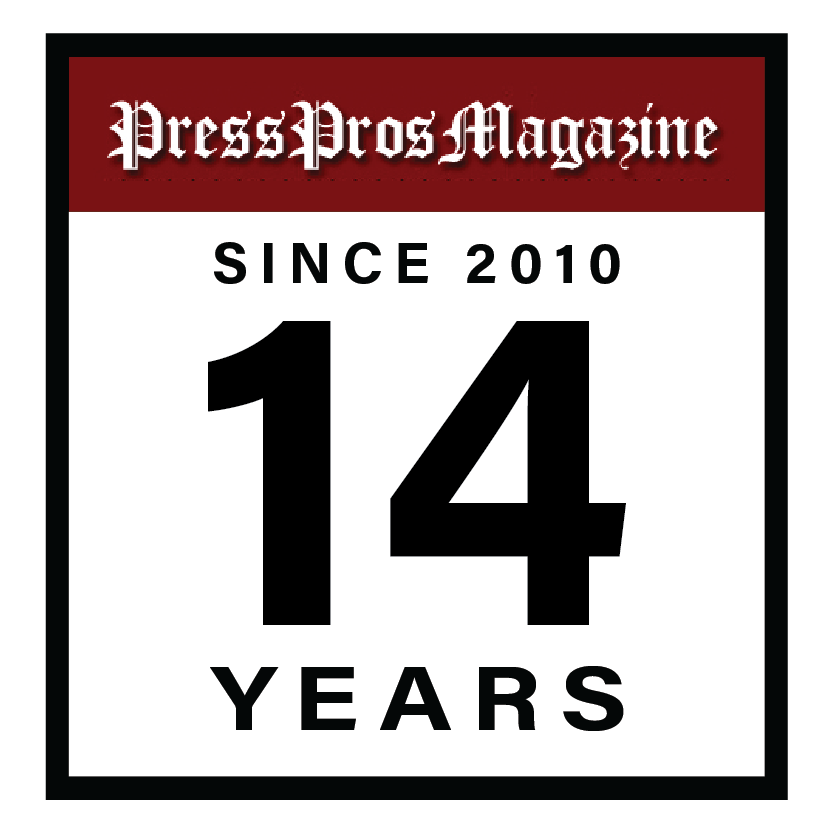 Columbus, OH – Perhaps the time is now – maybe it's been here since Day 1 – to accept the fact that this Ohio State offense will rarely, if ever, be one to start fast.
Or be flashy enough and or good enough at running the football to bury opponents by halftime.
Or able to keep their fanatics from squirming in their stadium seats, recliners and bar stools.
Ryan Day and Kyle McCord don't want slow, nonproductive starts to be their identity. But right now, that's a difficult face in the mirror to escape.
"We want to start fast and didn't get that done," Day said. "So we're going to look at why that is."
McCord's take: "If we could replicate what we did the second half and just do that in first half, then it's a completely different game. And a lot of that starts with me."
Fortunately, for the nation's fourth-ranked team, another trait in its identity is apparent to Day and McCord. It's what, in their estimation, allowed the Buckeyes reach 5-0 and to respond to a 10-0 deficit with a 37-17 victory over previously unbeaten and upset-ready Maryland at Ohio Stadium.
"One of the things that you're starting to see about this team is we don't panic," Day said.
You hear that lot when teams come from behind. But for most of the first half, the Ohio State offense was quite dysfunctional. Panic would have been a natural reaction. Many scarlet and gray observers were certainly looking to see if there was a panic button on their TV remotes.
The recovery began in the second quarter, but the second half, after Maryland took a 17-10 lead, was the fans' panic-free zone. McCord's passing changed from dissonant to rhythmic, Marvin Harrison Jr. did lots of Marvin Harrison Jr. things and the Buckeyes scored the final 27 points.
"If it's not going quite right, we're going to keep pushing forward," Day said. "Maybe in the past it was like OK, if things weren't going well in the first half, if the scoreboard wasn't turning over every couple of drives, everybody started getting panicky."
McCord's inexperience as a starter is obvious at times, but the rest of the team has been through the hard late-November and December times. They've absorbed the hits, missed the tackles and know the personal feelings of failure in the biggest moments. For now, Day says those moments have meant maturity.
"I think these guys have some poise," he said. "They've played some games – counting on that experience to pay off here in October and November."
At halftime McCord's stat line read 8 of 15 for 126 yards, and he was late recognizing where to throw several times. All he had to show for the half was a 58-yard pass to Harrison Jr. that set up a field goal and allowed the Buckeyes to somehow get to halftime 10-10. McCord finished 19 of 29 (11 of 14 second half) with a career-high 320 yards and two touchdowns. As much as he took the blame for the first half, he gave credit to his elder teammates in the second half.
"That's the leaders, and I've tried to do that myself as well," McCord said of the poised, no-panic approach. "When you have a good amount of guys all preaching that same message, I think it just calms everybody down. There's a lot of football to play, and there's no reason to panic."
The poise Day and McCord spoke about was perhaps no more evident than on two fourth-quarter plays.
The first came after McCord threw his best pass of the season, a 37-yard in-stride, drop in the bucket over Harrison Jr.'s left shoulder at the sideline. But instead of being at the Maryland 29, the Buckeyes were backed up to the 44 because Day was flagged for a 15-yard sideline interference penalty. He vehemently disagreed.
No panic. McCord threw a 44-yard touchdown pass to tight end Cade Stover on the next play for a 27-17 lead.
On the next possession, McCord threw a 12-yard touchdown pass to Harrison Jr. But an illegal motion penalty on team caption and Block O wearer Xavier Johnson nullified the play.
Johnson and his fellow leaders no doubt exhorted the 11 on the field to shake it off. And on the next play, McCord found Harrison Jr. again, this time from 17 yards out, for a touchdown and a 34-17 lead with 7:01 to play.
"That's tough," Harrison Jr. said. "I've had a couple touchdowns called back this year. Not that you want to get used to it, but you get used to it after a while. You just have to bounce back from it and move onto the next play."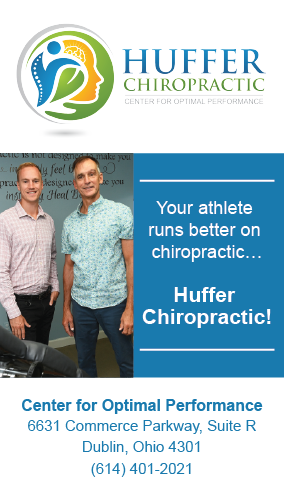 Harrison Jr. is the best receiver for a quarterback to have for bouncing back and staying poised. He caught eight passes for 163 yards to surpass 100 yards for the 10th time as a Buckeye. That's good for a third-place tie on the school list with Michael Jenkins and Garrett Wilson.
When an offense starts humming to a repeatable rhythm, the play calling looks better. Two passes to Stover, one back across the field to set up a score, the other with him wide open down the sideline on his 44-yard touchdown, had that look. But McCord and Stover said no.
"It has nothing to do with play calling," Stover said, shaking his head. "Stretch right should be stretch right till the day you die. We had it hatted up to drive people off the ball. We've got to get more movement, and that's what we've got to work on."
Yes, the passing game came alive, much like it did on the winning drive two weeks ago at Notre Dame. But the running game, faced with Maryland keeping defenders in the box to stop the run, never found rhythm and finished with 62 yards on 33 carries. Day said starter TreVeyon Henderson could have played, but he decided to hold him out to be sure he is healthy for the second half the season.
Chip Trayanum started and gained 61 yards on 20 carries and scored the touchdown that tied the score 17-all in the third quarter.
Let's back up and talk about that first half that didn't cause panic on the Ohio State sideline. For most of it, the offense needed to make a call to Elk and Elk, who of course has signage in the Horseshoe. No, check that. The injuries were more self-inflicted than they were Maryland inflicted. Even the 58-yard bomb to Harrison Jr. to spark the late-half drive to a tying field goal, was way underthrown or he would have scored easily.
The Bucks botched a punt snap that ended up in the hands of upback Cody Simon. It wasn't supposed to be a fake punt, but it looked like a fake punt. Simon was tackled for a loss and the set the Terps up for a 7-0 lead.
True to form for the half, the Buckeyes later did nothing when the defense stopped the Terps on fourth down. McCord was sacked on third-and-16 and another call for the punt team went up on the sideline. It wasn't long until Maryland led 10-0.
Next, the offense showed just how unfocused it was in the first half. Three players, including the entire right side of the line, jumped the snap count. Eventually the Bucks punted.
But a defense-ignited, long, slow shift in momentum was coming.
If not for Jim Knowles' 11 from start to finish, Ohio State could have fallen into an insurmountable deficit at halftime. The front four got sacks from Mike Hall and J.T. Tuimoloau, but it was the consistent pressure that forced feared quarterback Taulia Tagovailoa to often throw off-balance or on the run and miss receivers down the field.
And it was Josh Proctor continuing to play like an all-Big Ten safety. He made seven tackles, including two for losses, and returned an interception 24 yards for a touchdown that finally got the Bucks on the scoreboard with 9:41 left in the first half.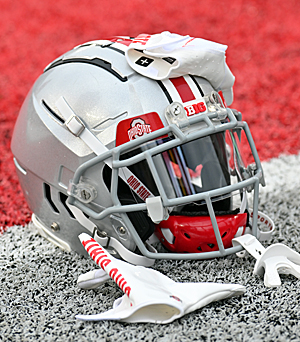 Proctor said he expected the short pass to the running back out of the formation the Terps were in, and he timed Tagovailoa's throw perfectly. And he held on. He's had chances for the game-changing pick six in the past, but the ball wouldn't stick in his hands.
"It honestly feels surreal," he said. "But honestly I'm just glad we came out with the dub."
The defense held Tagovailoa, the player who could have made a winning difference for the Terps, to 21 of 41 for 196 yards and one touchdown, intercepted him twice (the other by Lathan Ranson on a panicked throw into coverage) and sacked him twice.
"If you had said that going into the game I probably would have signed on the dotted line on that one," Day said of Tagovailoa's stats. "So job well done."
With a defense playing like this one, holding opponents to 10.2 points a game, forcing timely turnovers and making another good quarterback look average, there was no reason for the offense to panic.