The latest well-regarded quarterback on the Ohio State schedule is Maryland senior Taulia Tagovailoa. He can run, throw and create big plays. How the Buckeyes match up will say a lot about how much the defense has improved.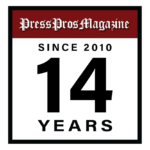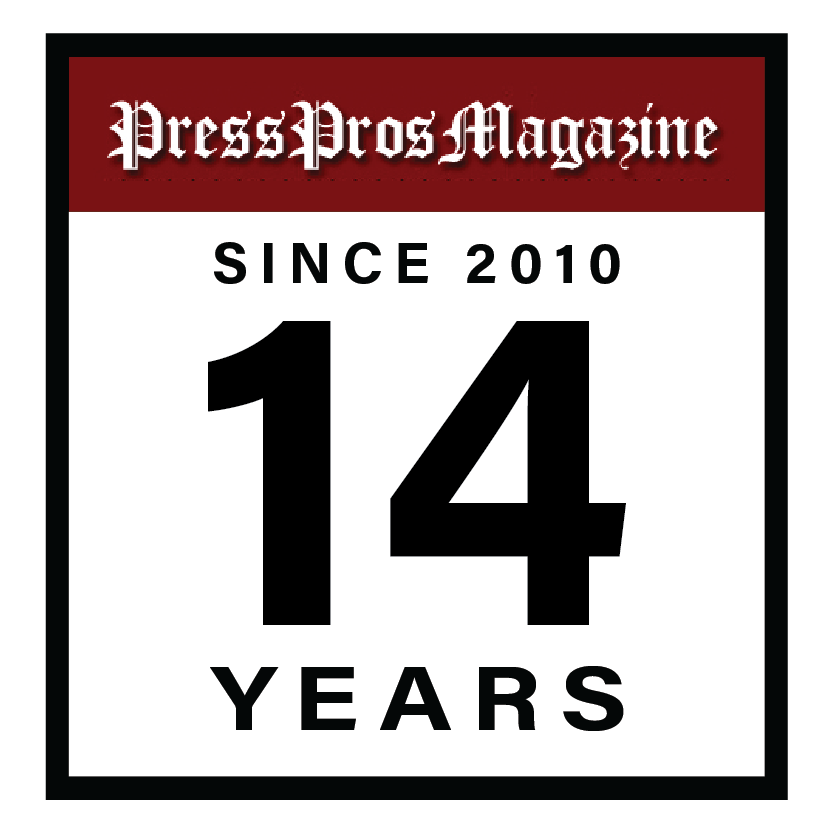 Columbus, OH – The best quarterbacks on Ohio State's schedule in recent seasons came at the end. That's not happening this season. Good quarterbacks – the type that get drafted – are showing up earlier and more often.
That's a good thing.
Being tested more often by game-changing QBs can only help the defense be more prepared to stop explosive plays in the biggest games at the end. That didn't happen much, if it all, the past three seasons.
In 2020-21, the Buckeyes stopped Trevor Lawrence and Clemson before losing to Mac Jones and Alabama. Last year, the Buckeyes lost to Michigan's J.J. McCarthy and Georgia's Stetson Bennett.
Going 1 for 4 isn't a bad night at the plate. But in the biggest games in a football team's season, it's a lousy percentage. Of course, quarterback play wasn't the only factor in those losses, but, nonetheless, quarterback play was of primary importance.
Eight weeks from now the No. 4 Buckeyes will face McCarthy and the threat of big plays, presumably with much at stake. If the Buckeyes can get into the playoffs, chances are another top quarterback will be on the schedule.
So why should the Ohio State defensive performance against good quarterbacks in 2023-24 be any different? Can it be?
It can. It already has to some degree. And Saturday against unranked 5-0 Maryland and the experienced Taulia Tagovailoa playing quarterback, the Ohio State defense – ranked No. 6 in the nation in yards allowed – might make more of a case to a let's-wait-and-see-how-it-goes public, that the Buckeyes can once again limit and defeat good quarterbacks.
In 2019, All-American cornerback and first-round draft pick Jeff Okudah said DBU (Defensive Back University) wasn't a strong enough title for the secondary. He lobbied for BIA – Best In America.
Denzel Burke, who was targeted only once by Notre Dame quarterback Sam Hartman, wasn't a Buckeye in 2019, but he understands what it means to be BIA. He said the experience in the secondary and the extra-physical nature of fellow cornerback Davison Igbinosun is helping to bring BIA back.
"No explosive plays, dominating the guy in front of you, doing your job, being accountable and making the routine plays routine," he said.
During the past three seasons, the Buckeyes faced a younger and mistake-prone Tagovailoa, a young  and less accurate Michael Penix (then at Indiana) and Penn State's steady, but not great, Sean Clifford. And that was it until Michigan week and the playoffs.
The secondary and the pass rush lacked experience and playmaking ability to be sure. But it didn't help the Buckeyes' preparation for the biggest games that the non-conference schedule and most of the Big Ten schedule was littered with quarterbacks the Buckeyes would never recruit.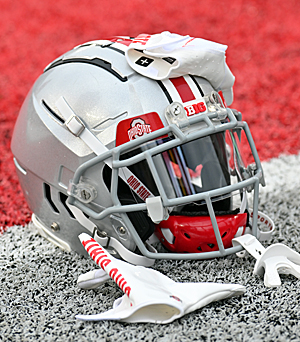 This year is different. In Week 2, the Buckeyes faced Western Kentucky's Austin Reed, who is rising in NFL Draft projections. Playing with less talent around him than QBs at bigger schools, Reed is third in the nation in attempts (42.4) and No. 25 in yards per game (273.6). He's only No. 79 in quarterback rating, but Ohio State is a big part of that by keeping Reed well below his averages.
Two Saturdays ago, the Buckeyes went to Notre Dame and faced the veteran Hartman, who was expected to give the Irish a shot at the playoffs. He's the No. 10 rated passer in the nation with 14 touchdowns and no interceptions. The Buckeyes held him to 175 yards, almost 75 yards below his average, and one touchdown.
Saturday's task is Tagovailoa. He makes plays outside the pocket, is No. 16 in the nation at 292.8 yards per game and No. 30 in quarterback rating.
"He can extend plays, he throws the ball on the roll, he's a great player, receivers are solid," Burke said. "I'm just ready to go out there and really just have some fun and do what I know I can do."
If the Buckeyes go 3 for 3 in holding the best quarterbacks on their schedule to this point below their normal production, confidence will continue to grow inside the program. And those outside the program might start to believe that this Ohio State defense really is better than the past two versions.
Head coach Ryan Day says all that matters is what's next, and he's right. And what's next after Tagovailoa will be Penn State's Drew Allar on Oct. 21. Allar's numbers are barely in the upper half of the nation across the board, but it's clear he has elevated QB play for head coach James Franklin.
The biggest test, of course, awaits Nov. 25 up north. McCarthy lit up the Buckeyes for 349 yards and two touchdowns last year in a 45-23 victory. He only throws 21 passes a game so far, but his efficiency as the No. 5 rated QB in the nation, coupled with a strong running game, make McCarthy difficult to stop.
Optimism about Ohio State's defense remains guarded outside the program, and it might stay that way until the Buckeyes beat Michigan again. Nationally, the Bucks rank No. 2 in points allowed per game (8.5) and No. 5 in pass defense (149 yards per game). Explosive plays have been their undoing in losses, but so far the longest touchdown the Buckeyes have allowed is 2 yards.
The players are confident. Being in year two with defensive coordinator Jim Knowles is a primary reason.
"We're able to play fast, we know our jobs, we know what's going on," safety Josh Proctor said. "It's more about anticipating and reacting."
The secondary is only half of the equation. The pass rush must keep Tagovailoa under control to make believers outside the program. Sacks have been the measure of the pass rush in the past, but in four games the Buckeyes have only five sacks. Only three teams in the nation have fewer.
Tackle Mike Hall said the focus is on pressure and making the quarterback uncomfortable by taking good angles and closing the pocket.
"The stats don't show it, but if you turn on the tape, it definitely shows," he said.
Knowles talks about working to achieve a coordinated rush. That will be needed against Tagovailoa and McCarthy to keep them contained.
"We can't get undisciplined with our rush lanes," tackle Tyliek Williams said. "We know he likes to scramble and make plays with his legs. So we try to limit that as much as possible. He's a great athlete, so he's going to make plays regardless. So we've just got to try to limit them as much as we can."
Day recognizes the defensive improvement. The unit broke up five passes against Notre Dame, and defensive end J.T. Tuimoloau made two clutch plays to stop ND's attempt to run out the clock.
But like many fans, Day's not counting clutch stops and big victories before they happen. He is fond of saying there is a lot of football left to play.
"We've got to take the next step," Day said. "This is a really good group here that we're going to have to execute at a high level against. We have to play really well, get our hands on balls. We've got to get a rush."
Do all that and eliminate explosive plays, and Day, Buckeye Nation and the rest of the nation might start believing that this defense will be able to withstand the challenges that are coming.