He reached a milestone last week that's shared by only 18 others, state-wide, and one other in the MAC Conference (Al Hetrick).  Marion Local's Tim Goodwin won his 300th game with the Flyers, and remarkably, needed just 24-plus seasons in which to do it.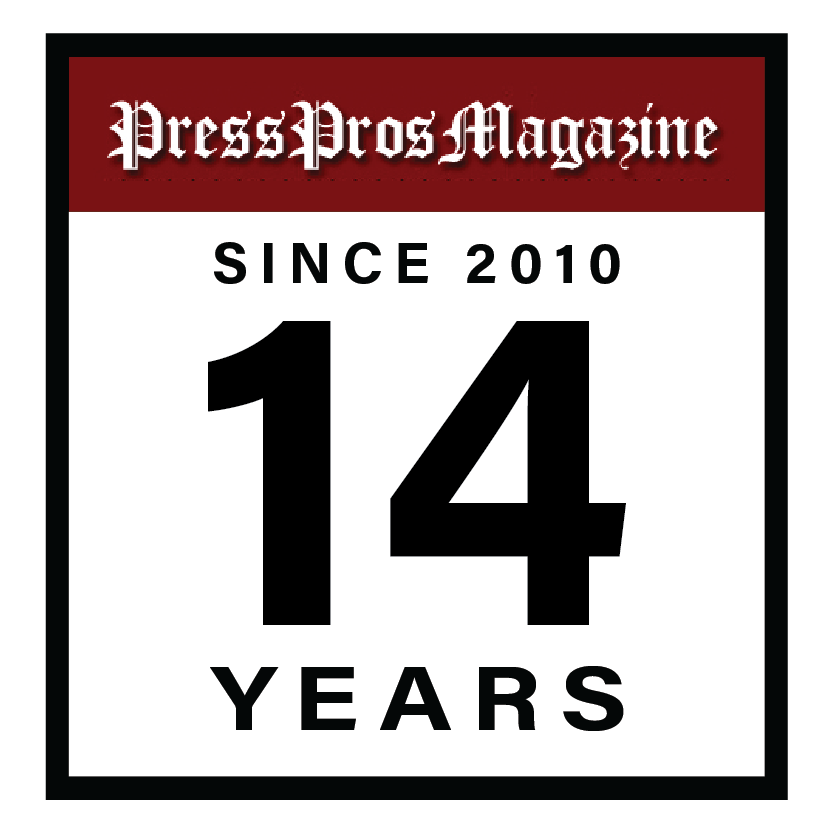 It happened quietly, out of the spotlight, and without fanfare…last Friday night.
Tim Goodwin, the renowned, but largely unheralded football coach of the Marion Local Flyers, won his 300th game – all with the Flyers, and in the remarkably short span of just 24 and 1/2 years.  If ever there's been a backdrop for the 'Who's Hot' recognition page on Press Pros, this accomplishment certainly trumps the rest.
For while many of our pages have been set aside for a single performance in a single game, what Tim Goodwin has done at Marion Local is all the testimony you need relative to the oft-used term…he's in it for the long haul.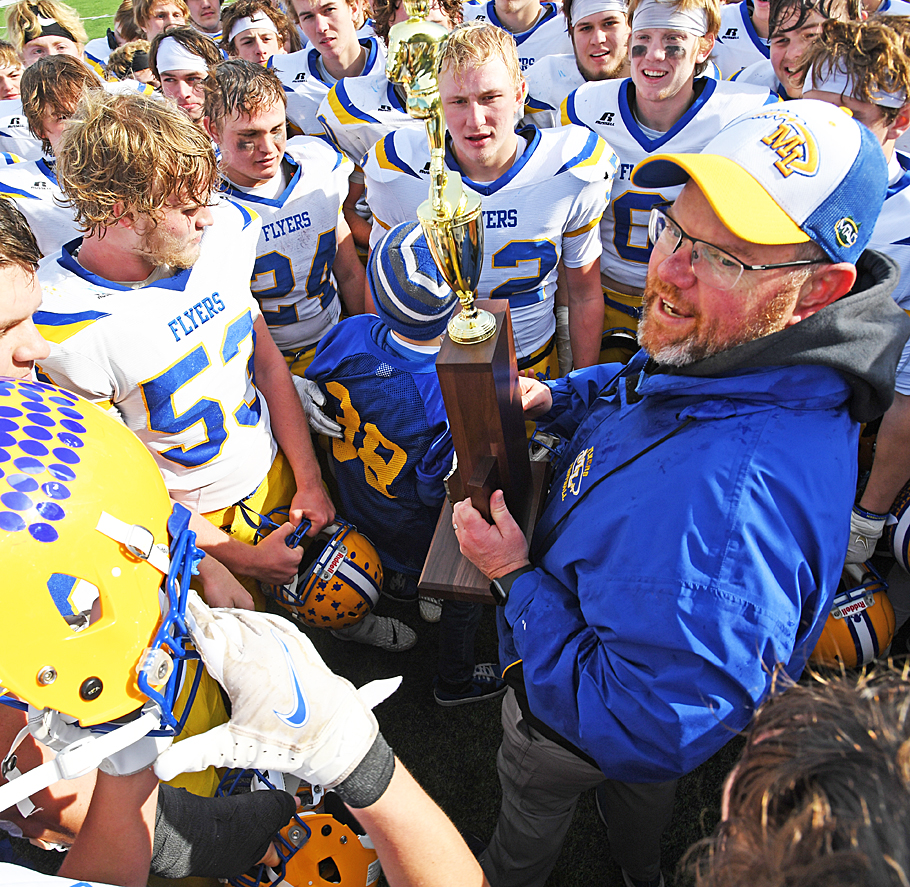 He came to Marion in 1999 as a math teacher and football coach, with no record…just a pedigree.  His father, Bill, had been the long-time, and successful, coach at Allen East High School, achieving 219 wins of his own over 33 seasons.
Our former Press Pros colleague, and former Marion Local athletic director, Stan Wilker, once told me this about the interview and hiring process of Goodwin.  "Tim Goodwin is the reason why you never underestimate someone, or take them for granted.  There was a quality and commitment about Tim that none of us could ever have imagined.  We hired him on a hunch."
The same reason you pay attention to the old adage…still waters run deep.
In twenty four-plus seasons as coach of the Flyers his now 300 wins have amounted to an average of 12.5 wins per seasons, that in addition to the Flyers' current streak of 39 consecutive wins.  He's also only one of eight who have won 300 games while coaching at a single school!
More astounding, Goodwin has won an unheard of percentage of 13 titles in 16 title game appearances, losing only to Kirtland (twice) and Columbus Grove.  Moreover, Goodwin has won 95 of 107 total playoff games (88.7%) through the 2022 season, an accomplishment about which rival coaching colleagues can only shake their heads.
Goodwin, true to his nature, rarely calls attention to the record, and often downplays his role in such unprecedented success.
"I have some great assistant coaches here now helping players develop,"  he said recently, following win #299.   "I'm so excited about the future with these great coaches that I have. It's so much fun for me…nice to see people take ownership."
Which would lead you to believe that there's no immediate end in sight to his reign.  The subject of frequent conjecture over the years about leaving Marion for bigger, more lucrative coaching positions around Ohio, Goodwin shared with me in a column published five years ago:  "I have no reason to leave.  I have everything I need right here (at Marion)."
Which, if you know him personally, amounts to community, character, values, and an obvious and understated work ethic, values that can be found, as well, in Marion's reputation for scholastic success.
Which is one more indication of his appreciation, loyalty, and commitment to the long haul – something rare in the modern culture of coaching, administration, and teaching.  Years ago he left the classroom to become the high school principal at Marion, a position he manages with the same calculated vision that guides Flyer football.  Proving, again, the wisdom of never underestimating someone, or taking them for granted.
With congratulations, we're pleased to recognize Marion Local's Tim Goodwin, as this week's 'Who's Hot' honoree on Press Pros…with renewed appreciation for commitment, consistency, and class.
Press Pros Magazine and sponsor, the St. Henry Bank, congratulates Marion Local High School's Tim Goodwin as this week's 'Who's Hot' honoree on Press Pros.