They had some big plays, gave up a couple, and generally played well enough to beat a good football team.  That pretty much describes Versailles' rebound win Friday night over Anna, 41-14.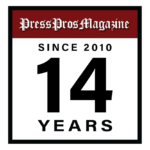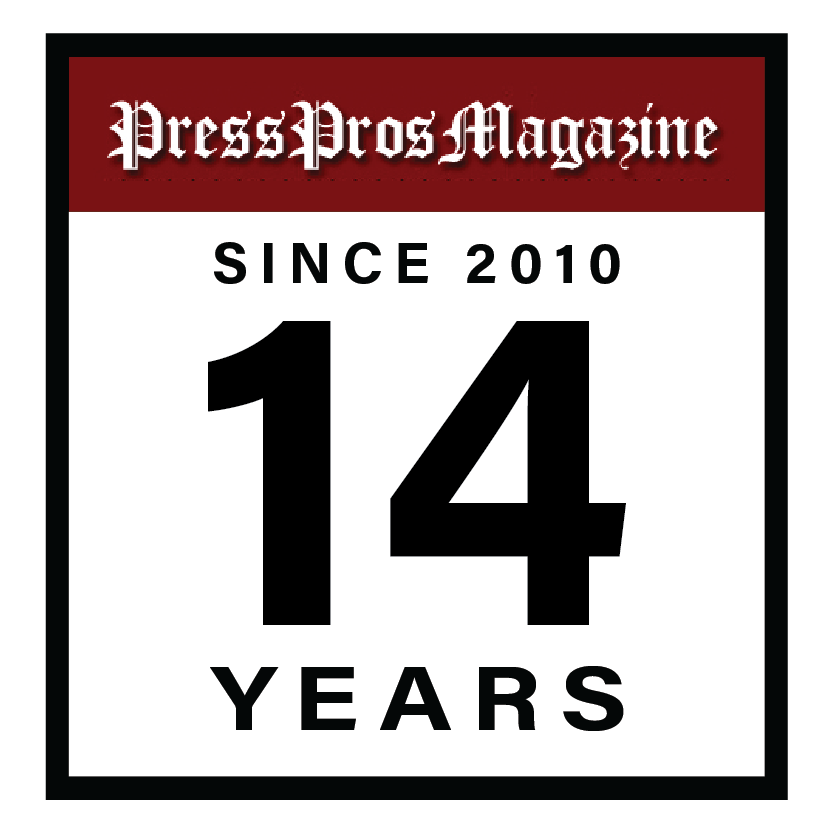 Anna, OH – When he talked about it, afterwards, Versailles coach Ryan Jones was pretty much pleased with the Tigers' 41-14 win Friday night over host Anna.
After all, he had promised a week ago following the Tigers' 14-13 loss to Marion Local that "…I know my team and know that they'll get back to practice on Monday and be focused on Anna next week."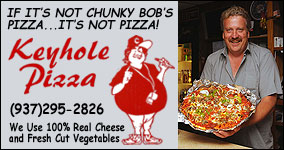 That pretty much summed it up, for anyone reading about it from Lake County, or Bluffton, or West Jefferson…those concerned that they might be on a post-season crash course with the #1-ranked (last week) Tigers.  Or those over-zealots that might have wondered about how well would they bounce back, after losing to Marion Local?
Two things.
They did just fine against the former Division VI champion Anna Rockets;  and if it's a mortal sin to lose to Marion Local then mankind as we know it is pretty much doomed!
To be fair, they were probably a step or so away from being their best against the Rockets.  Ryan Jones admitted as much – a couple of big plays allowed that have to be cleaned up, a mistake here and one there.  If you watch the film. as Jones does, you can always find something to do better.
But that said, the Tigers flashed their speed, their ability to be multi-dimensional, throwing for 197 yards while rushing for 140 (337 total yards)…and while they did give up a couple of big passing plays to Anna they broke up some, too.  Enough to put 21 points on the board in the second quarter, and ice things with 20 more in the second half.
A big game?  Sure…you're always concerned about a hangover of some kind after the kind of gut-wrenching loss they sustained a week ago.
"It was a good win…a good win for us,"  said Jones.  "Anna's a tough team, their quarterback threw the ball well, they had us on our heels there at the beginning.  But we had a couple of big defensive stops, we've got a couple of issues to clean up, too…but we'll move on from this and get better next week.
"We had a good week of practice,"  he assured.  "I thought the attitude was good, our preparation was good, and I can't fault our week of practice.  I thought we were a little slow coming out today, but they battled through and there's going to be some halves like that.  But you have to limit it to just one half, and I thought the drive we had at the end of the first half kinda' got us back on track."
After a scoreless first, Versailles finally got on the board at 7:16 of the second with 9 plays covering 64 yards, Joel Gehret scoring from a yard out to go ahead 6-0.  The PAT attempt was blocked, as Versailles' kicking game continues to be one of those issues Jones mentioned.
A minute later on Anna's ensuing drive, the Tigers James Schmitmeyer stripped quarterback Alex Shappie of the ball at the Anna ten yard line, teammate Ross Francis scooped it up and returned it to the end zone for a score, and just like that Versailles was up 13-0 on two touchdowns in two minutes.
The afore-mentioned drive before halftime was a beauty…Michael Osborne connecting through the air to Lane Bergman and Jace Watren to eat up 58 yards, the running game ate up the clock, and Osborne capped it with a 6-yard run with 18 seconds left.  Joel Gehret then scored on a two-point conversion to make the halftime lead, 21-0.
Versailles got the ball early in the third quarter and it didn't take them much time to add on.  At 9:20 Gehret scored his second touchdown of the night, following A.J. Griesdorn's second interception of the night.  The PAT was again blocked, but Versailles now held a commanding 27-0 lead.
Anna answered, finally, with a drive of their own, covering 70 yards and tallied on a Zach Osborn run with 4:20 left in the third from a yard out to cut the lead to 27-7.
But Versailles wasted no time in answering that score with one of their own, as Michael Osborne hooked up with Zach Meyer at 10:28 of the fourth for an 8-yard TD pass…and the lead went back to 27 points, 34-7.
Anna came back to score once more, five minutes later, when Osborn again ran it in from a yard out.
Versailles scored again with 3:38 left on a pass to Watren, and that concluded things….41-14.
"We came back with some focus,"  said Jones, having promised as much a week ago.  "We came out in the second half able to run the ball a little bit, and we struggled to do that in the first half.  It was an important win, because it was the first time we've had to come back from a loss.  Yeah, you want to see how your team responds to that, and Anna was a difficult opponent.  But we battled through and I was happy with the way we played in a hard-fought, traditional MAC game."
And Joel Gehret, who no doubt suffered from last week as much as anyone, responded with a pair of touchdowns and 56 yards, and some key runs to extend drives and kill the clock in the second half.
"I think we understood after last year that it's not the end of the world if you have a loss,"  he said, adding his own perspective to the week, and the bounce-back win.
"There's always a chance next week to come back and play harder, and we were all determined.  We wanted to get back in the win column.  Tonight was important to get back in the win category.  It helped our confidence, and we'll go on from here."
That's the plan, of course, and they'll need that confidence with key dates with Coldwater and Minster looming after next week's return home against St. Henry…who had a bounce-back of their own Friday, knocking of New Bremen, 13-10.
So all is well if you're reading up by the lake, or in Bluffton, or West Jeff.  And no one should take too much for granted just because of a loss to Marion Local, and a 14-13 loss, at that.
After all, really…who can you name that hasn't lost to Marion Local?