As special as it was Friday night in Marion Local's one-point win over Versailles,, the circumstances weren't all that new. That sure doesn't mean they weren't significant, though. It's important you understand why.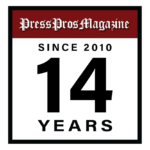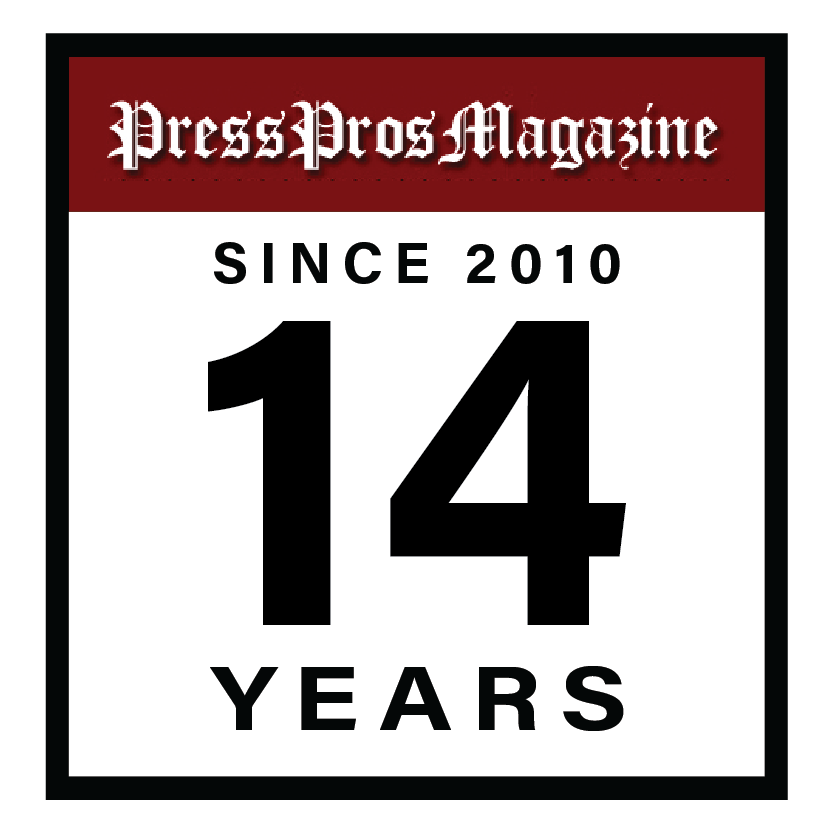 Maria Stein, OH – From the vibe of things coming out of Booster Field on Friday night, those wedged into another classic mid-season Midwest Athletic Conference football showdown of unbeatens got everything they came to see from Ohio's respective top-rated teams in Divisions VI and VII, Versailles and Marion Local:
– An ultra-competitive, start-to-finish, give-no-quarter slugfest hinging on the vagaries of who made the last play?
– Confirmation that MAC football – which has produced 55 combined state championships in Ohio's three smallest divisions, including at least one state champion in 13 of the last 14 years and 21 in 29 title-game appearances over that span, is still the gold-standard predictor of who'll hoist the small-school trophies in Canton this fall?
– Proof there's nothing quite like the 'Small Town American' spirit united around a public school event steeped in community tradition and support?
Yes, yes and yes.
So you got all that, which, of course, you've gotten many times before in MAC history…sometimes even multiple times in the same season, just like you might get again in a few weeks when it's Versailles vs. Coldwater (No. 2 in Division 5) or Coldwater vs. Marion.
But I want you to be sure you know exactly what else you saw on Friday night…the stuff of far greater gravity. Not because you haven't seen it before, but because you need to know you saw it so it won't be undervalued, or overlooked – allowed to diminish or deteriorate.
What you saw was the outgrowth of how respective head coaches Ryan Jones of Versailles and Tim Goodwin of Marion Local structure their programs, how their staffs function as one, and how their respective administrations make that possible.
Goodwin and Jones are not remotely alone in the MAC in doing what they do and how they do it. We are blessed to see so many others do it at so many other schools. Not everywhere. Not even close. But a lot of places.
The names come easily to mind, because the people I'm thinking of each operate the same. They put the same priority on the intangibles of education as they do the tangibles. Test scores are important, sure. But so are values. And a system that loses sight of that cheats its students, their parents and the community they purport, and are responsible, to serve.
I'm always intrigued when I hear educators talk about, mission. Too often, they confuse being on mission with some desired outcome, not with the purposeful, targeted work toward that outcome.
For Jones, Goodwin and other great coaches, their mission isn't winning. It's investing in the right things that lead to winning.
Sounds the same.  But it isn't.
Mark Twain explained it best in another context when he said, "The difference between the right word and the almost right word is the difference between lightning and the lightning bug."
That's the distinction between investing as a coach in what's required to win (lightning) and simply coaching in hopes of winning (lightning bug).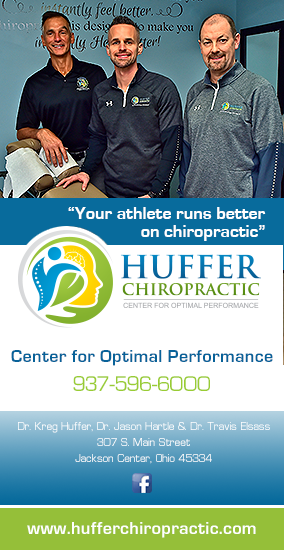 Chip Otten at Coldwater, Chris Schmidt and Diana Kramer at New Bremen, Carla Siegel at Fort Loramie, Ray Zawadzki at Troy Christian, the late Brian Harlamert at Coldwater and the late Dave Borchers at Russia…I could go on…that magic lightning powers and then oozes out of everything they do, or did, with their respective programs.
Goodwin's, too, which is why his quote after the narrow win over Versailles was: "Games like this are our culture here. Games like this are what we love to do.  It just sucks for Versailles, but we're happy to get to play teams like that…because they test you, with coaching and with players, and they do it with great character and sportsmanship.  It's just fun to be tested like this."
What you hear there is an awareness of the necessity for perspective to trump outcome and for effort to exceed results.
Don't outcomes and results matter? Yes…a lot, but many more preferable outcomes and results will arrive if the perspective and effort is in place first, stays consistent and is never compromised.
Great coaches ensure that by:
– placing clear expectations on players,
– establishing standards for meeting those expectations,
– requiring accountability if the effort required to meet those standards wanes.
– Adding support, not pity, on the back end when results go south.
Oh, and the results do still sometimes go south, like they did Friday when Versailles' Joel Gehret happened to miss a tying extra-point in the final two minutes.
If you're one of those people flummoxed by the publication of a player's name in that circumstance, your intentions may be honorable, but they are definitely not helpful. Not to him. And worse, not to other kids who haven't achieved to the level Joel Gehret has to earn the expectations and confidence his coach and teammates place upon him every week with complete comfort.
Kids grow like muscles. You instruct them, stress them, support them and watch their potential and production increase amid and after they flail around and, yes, sometimes fail. When you shield them and spare them and never ask more of them, you never get more from them.
And we have the self-absorbed, self-obsessed culture to prove it.
We've written Joel Gehret's name many times over his athletic career and I'll bet we will write it again many more times in much more celebratory circumstances. I say that because Joel Gehret, like Jones' other players at Versailles, have put in the work to give them the chance to have agency over authoring their own outcomes.
But no one helps kids become productive adults by attempting to shield them from that reality, from making it gentler, more forgiving, from telling them it doesn't matter. All that accomplishes is to make them soft and thus more likely to fail in the next moment when the spotlight arrives with some heat behind it.
Hopefully, you recognize that and appreciate it enough to do everything you can to help it flourish, repeat, and multiply wherever you see it.
 Because here's the truth beyond the application of those concepts to sports or extra-curriculars:
We're utterly doomed as a nation if we just let the sort of investment that produced Friday night's Marion-Versailles thriller fizzle away because we're too lazy or culturally-sensitive or somewhere in between to think that all we saw was another great MAC football game.
No. It was so much more than that, and seeing it in perfect clarity is absolutely essential to encourage those who drove it to happen so they will continue to dedicate themselves to those pursuits so it keeps happening.
Not for our entertainment or amusement, but for the value system it drives and perpetuates.
Because seeing everything around Marion's 14-13 win over Versailles – the preparation by both coaching staffs and players, the effort expended throughout, but most importantly the processing of the entire spectacle in the exact proper perspective afterward by those involved – is the only way all that gets repeated and doesn't go die in a time capsule somewhere.
You may term this too big-picture a takeaway from a simple high school football game that likely didn't feature a single three-star recruit or Division I prospect.
If so, don't confuse your discomfort hearing it with your necessity to hear it.
I care about this so much because of some renewed focus I've gained recently through the discovery and removal of a brain tumor and the treatment that lies ahead.
Be clear, I'm not the least bit afraid of the future. I'm excited by it, because it really is a great privilege to focus on and appreciate things that previously weren't as much on the front burner of my life – or certainly weren't burning as hot.
Now they are burning hot. And I've come to recognize how hot they've already been burning at many of the programs we're privileged to cover and you're privileged to follow.
Let's keep those fires hot, and dedicate ourselves to thanking and encouraging those who've kept them going.