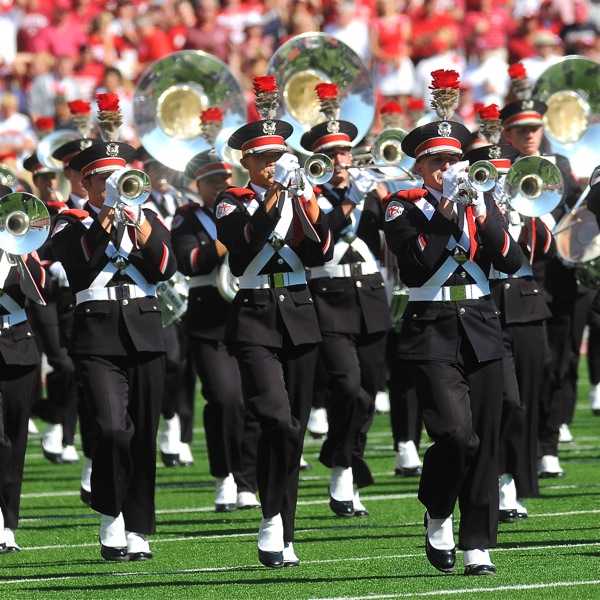 Pertaining to our recent Monday feature on what we witnessed the previous week, a reader from northern Ohio wrote to question my questioning "anything" about the "the best damned band in the land."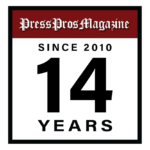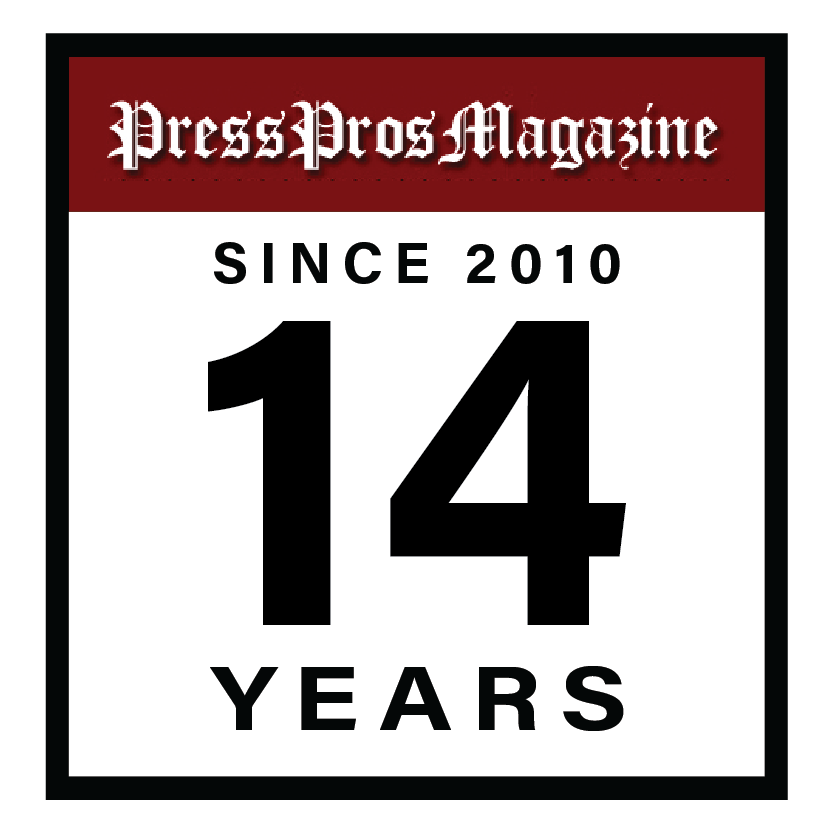 With enjoyment, I received a different email a few days ago, different than most received.  It was not about football, or why don't we write about tennis…from a reader from the Cleveland area, named Holly, who wrote to question a comment made two weeks ago (in the What I Saw column) about the Ohio State Marching Band during its alumni day performance at the Horseshoe.
I wrote:  I actually played in the Ohio State Marching band…for three years and two Rose Bowls I played 1st trumpet in A row, had some fun, fulfilled a childhood goal, and then moved on after my junior year. I left the band the year before it became coed, when it was much smaller than the band of today (and better, musically), and never looked back.
And:  Today I think the band's sound is too hollow because of the all the added percussion, I don't enjoy the repertoire they play, and the political backdrop, or correctness, that got former band director Jon Waters fired years back is still a stain on the band's legacy. 
Holly wrote to say:  "As [you being] a former bandsman I was surprised to read you criticize the 'pride' of the Buckeyes, and still the best damned band in the land.  No one even comes close, regardless of what you say about too much percussion, or your opinion about the music they play.  The rest of us like it the way it is."
At some point in many 'The Reader Speaks' columns I take time to add an editor's note, and Holly, I'll give you the same attention with your concern about the band being questioned, over time and change…then, and now.
And it is true that I played solo trumpet in the Ohio State Marching band my freshman, sophomore, and junior years – two Rose Bowl trips, numerous recording sessions, two Michigan trips, Mershon concerts, and numerous friendships, relationships, and at the root of it all…simply a lot of fun.
Playing in the TBDBITL had been a dream of mine since the fourth grade, when I bought a beat-up Conn cornet, learned to play it, and listened to a 33 1/3 rpm record of the band's album, Volume 2.
What a lot of band people don't know now was that I was also a starting pitcher on the Ohio State baseball team during that same period – freshman, sophomore, and junior years – before an injury sidelined me in my senior year.  And while it's true that I left the band the year prior to it becoming co-ed in 1973, going coed had nothing to do with my leaving.  The reason I left was because I had never attended fall baseball practice those three years, and the baseball coaches had had enough.  They told me that I had to choose – marching band, or lose my scholarship to play baseball.  I chose baseball.
The band was much different back then, and my comments pertaining to Jon Waters amount to this.  We did all the same things in 1972 that got Waters fired – the same lewd jokes, gags, threw people in the Olentangy on Monday for making a mistake on Saturday, and there was a modicum of initiation, like making some freshman ride to Chicago wrapped in adhesive tape.  We thought of it as 'teasing', and it was accepted as that.  Today the same jokes and gags would be construed as a defamation of humanity.  I don't swing that way.
I mentioned the percussion section because back then it was such an impressive part of the band, in my appreciation.  Steve Sheridan was the leader, and a phenomenal snare drummer.  Ben Hicks (from Cockeysville, MD) was the first I ever saw to make the cymbals a show in and of itself.  And we had a body builder named Mick Mount who played bass drums.  But at the core was that old, true snare sound of traditional military bands.  Today, it's more of a drum and bugle corps sound, and no one in the past thirty years can really justify how duo drums makes a marching band sound better.  Dr. James Moore was the percussion teacher back then, and there were the same discussions about how much percussion was enough, and how much was too much.
There are slide trombones now, but back then we had valve trombones that had a more mellow, concert sound, and they were easier to navigate with when you did the Script.
I can't speak for now, but back then the band had a very large contingent of music majors, and some trumpet players that could really…and I mean, really…play.  Jon Harner was one of them, and ranked with the best I ever heard play, personally.
And because of the director at that time, Dr. Paul Droste, we played a lot more of the traditional repertoire that you heard on early recordings of the band – a lot of traditional marches and popular tunes arranged by Dick Heine, Ed Montgomery, and John Tatgenhorst for that unique all-brass sound of the band.  Droste and I got along really well, and are still friends to this day.  And in my last year with the band I specifically asked him to play the Chicago Tribune March, from the Volume 2 album, on a concert stop in Sandusky, Ohio, on the way to Michigan weekend.  He did it, and it's the still one of the best moments I had in three years of playing in the marching band.  Better than the Rose Bowl!
Paul Droste was one of the best musicians, and was THE best conductor of bands I ever knew.  When he conducted the Star Spangled Banner he included a pause at the end of the verses, ever so slight, and with 90,000 people in the stadium you could hear a pin drop.  They don't do that anymore, but I wish they would.  Paul also loved baseball, and the Cleveland Indians (he was from Cleveland), and for years he made it a point to verse me on the 1948 Indians team that lost to the Boston Braves in the World Series – Bob Feller, Ken Keltner, and a lefthanded knuckleballer named Gene Beardon.
I respect Paul to this day because he was the one faculty member back then who was patient with my contradictory schedule between Music School and being an Ohio State varsity athlete.  He frequently showed up at Buckeye baseball games, and still does.
As for the Waters incident, it never had to happen.  And as I wrote, there are a lot of things about schools like Ohio State that are far from being correct.  They're just unique, and different, and in today's world, offensive to people for God knows why.   As for the change in the sound of the band, Paul Droste and I have talked about it for years and agreed that it's just a sign of the times.  The band is bigger now because it takes more band to cut through the stadium noise.  And, of course, a bigger band meant more opportunities, and more opportunities meant more admissions and fees, just like at Michigan, USC, or Alabama.  It's business!
Holly, being in the band was one of the most unique experiences of my life, and the first really tough challenge I ever had.  Anyone can make a high school band. But in my freshman year there were less than twenty newcomers who made the Ohio State band…because they hadn't been to a Rose Bowl in years and everyone knew with all the 'super sophomores' they were going to Pasadena, so nearly all of the upperclassmen came back.
Is it the best damned band in the land?
There's no question it's always been the most unique, on sound, and sound alone.  But I've discovered since 1973 that there are many great, entertaining bands, even Stanford!
And do I still listen to the band's recordings, like the ones that originally attracted me in 1962?  Yes…occasionally.
My favorite is still Volume 2.
So, O-H….!