Chip Trayanum and Ohio State found a way to score from the 1-yard line, silence critics, and give head coach Ryan Day the freedom to speak his mind on a memorable night at Notre Dame Stadium.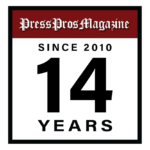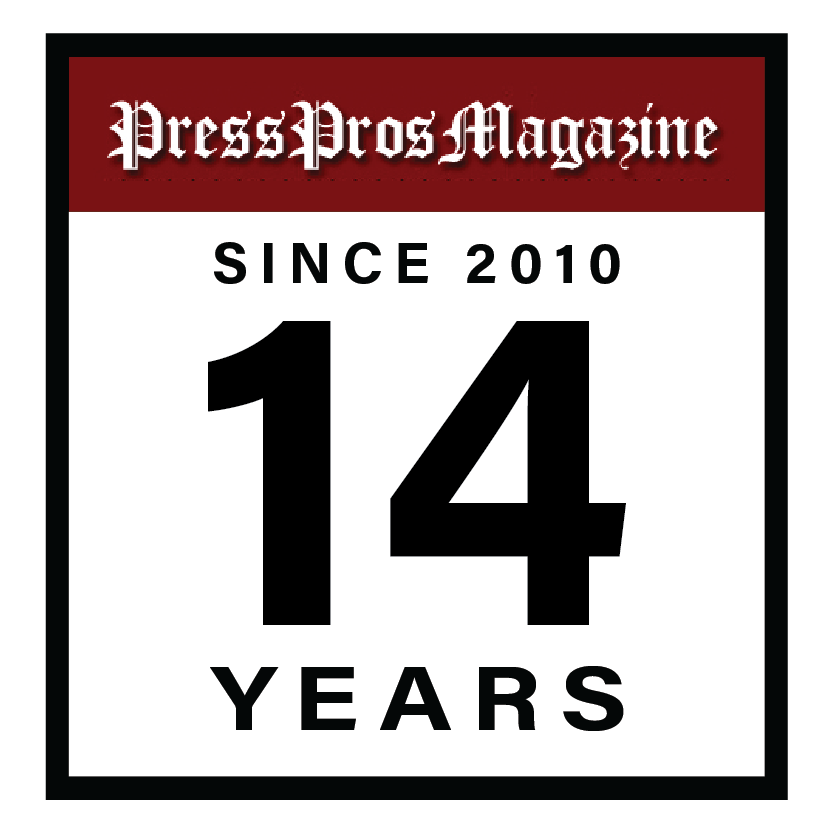 South Bend, IN – Ohio State needed one yard on its last play of the game to beat Notre Dame, beat down a negative narrative and beat away any lingering self-doubt. One yard wouldn't be easy because it never is for this team.
And somewhere in Notre Dame Stadium on Saturday night, Lou Holtz didn't think the Buckeyes could do it. He didn't think Ryan Day's team could gain three feet and win a football game. He publicly said as much this week about what he perceived as Ohio State's lack of toughness and an inability to play physically.
Day heard the noise, but instead of ignoring it as he usually does, he went on the offensive. He used it to further motivate his team during the past 48 hours. He had to.
And so, when Day needed a yard to win, muffle the critics and enhance his legacy –  a yard his team had failed to get at the goal line in the second quarter, a yard they failed to get on third and fourth downs at the 11 earlier in the fourth quarter – Day said give it to Chip Trayanum.
Run it and prove to the world that the Ohio State Buckeyes aren't anybody's footstool. And Trayanum did what he's trained to do. He ran through the arms of two defenders, dove for the goal line and didn't let his knees hit the ground before the football broke the plane of the goal line.
After an excruciatingly long five minutes, the touchdown was confirmed and No. 6 Ohio State celebrated, reveled in and thoroughly enjoyed the vindication of a 17-14 victory in a top 10 game that just might live on as the game of the college football season.
Yes, the Irish messed up and had only 10 players on the field, but the Buckeyes say so what. Toughness, they would say, also means doing what you're supposed to do.
"I knew I was definitely in," Trayanum said. "It was close, but as a running back you live for runs like that, the nitty-gritty runs, the runs when you fight to get your body to stay up making sure nothing touches. You definitely practice that and you envision it."
Day was asked to give a TV interview on the field that he was more than happy to give. He spoke as loudly, as emotionally and as animated as the public has ever seen him. And his street cred with Ohio State fans just went up.
"I'd like to know where Lou Holtz is right now," he began. "What he said about our team, I cannot believe. This is a tough team right here. We're proud to be from Ohio. It's always been Ohio against the world, and it will continue to be Ohio against the world. I'll tell you what, I love those kids, and we've got a tough team."
When Day walked into the crowded interview room about 15 minutes later, the lather he had been in diminished. But he was more than happy to repeat himself.
"I'm really upset and disrespected by what Lou Holtz said publicly about our team and Ohio State and Buckeye Nation," Day said in his more typically calm manner. "And we're not gonna stand for that because that's not even close to true. We had one bad half a couple years ago up at Ann Arbor.
"I don't know where that narrative comes from. So that ends tonight. This team right here showed toughness and showed grit. They didn't give up and they found a way to get that last yard. And I'm sick over those short yardages that we didn't finish but that's the game."
But Day wasn't finished. As questions were being asked, he kept coming back to the narrative he hates.
"Watch film," he continued. "Put the film on and watch what goes on. The momentum was going with Notre Dame, and our guys put a foot in the ground and win that game on the road. You're gonna tell me that this team's not physical and not tough, you're wrong.
"There are some other things I'd like to say, but I'm not gonna say that because I'm more respectful than he is."
The Buckeyes led 3-0 at halftime and took a 10-0 lead in the third quarter on TreVeyon Henderson's 61-yard touchdown sprint. His path to the end zone was opened on a great edge block by Marvin Harrison Jr. for a 10-0 lead.
But the defender that fell off Henderson's back as he ran past Harrison's block rolled into Harrison's leg and sprained his right ankle. The momentum of the big touchdown went right into the red medical tent with Harrison.
The Irish responded with touchdown drives of 75 and 96 yards to take a 14-10 lead with 8:22 left. In the meantime, Harrison, who was double-teamed throughout the game, returned to the field and finished with three catches for 32 yards.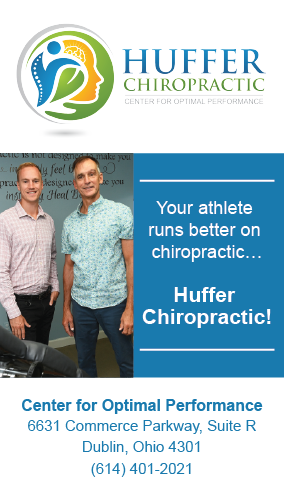 "He showed toughness to come back," Day said. "His presence had a huge impact on the game. And if he doesn't come back after that, maybe he doesn't draw the attention that opened up Emeka."
And the Buckeyes needed Emeka Egbuka on the winning drive for two huge catches.
Day says you find out what your quarterback is made of on third and fourth downs and in two-minute drills. Kyle McCord, who threw for 240 yards, proved something as well. He showed he can lead and execute when the entire team is depending on him.
The Buckeyes got the ball with 1:26 to play and 65 yards from victory. The last yard might have been the longest yard, but the others weren't easy.
On the first set of downs and third-and-10, McCord hit Egbuka with a 23-yard completion to the Irish 42.
On fourth-and-7 with 51 seconds left, McCord found Julian Fleming for seven yards to the 32.
On third-and 19 from the 22 with 15 seconds left when the ball was snapped, McCord fired a dart to Egbuka at the 1. The Buckeyes rushed ahead to spike the ball with seven seconds left.
The first try was sprint out to the right for McCord and a pass to Harrison in the front corner of the end zone. Incomplete.
Then came the decision of what to do with three seconds left. Day knew he had time for only one play. He said the play call was his decision.
"Not only do we need to get that yard for this program, I felt like it was the right thing to do schematically," he said.
The call to run for it and the execution of it means more than victory. It means the Buckeyes, even if they don't always get the yard they need, at least will have more confidence the next time.
And not only did this victory have something to say about the Buckeyes' toughness in the toughest of situations, it showed how cockeyed another national media narrative is.
Many critical things have been said about the expectation-driven, psychotic and demanding Buckeye fans. If you are one, don't be ashamed.
You know who's expected more, been a little bit crazier about it and demanded more?
Day. He creates competition in practice and pushes for excellence. The assistant coaches do the same in every position meeting, every drill and every rep of every play. The push to raise the expectations even higher, began after the Georgia loss in the weight room. It ramped up the first day of spring practice.
And somewhere between the ho-hum victories against Indiana and Youngstown State and the destruction of Western Kentucky, The Football Players of The Ohio State University got The Message.
And on Saturday with the eyes of the nation on them, against the Notre Dame Fighting Irish on their sacred turf, the truth smacked everyone in the face.
The Ohio State Buckeyes, the team that slipped from No. 3 to No. 6 in the polls because they didn't meet voters' expectations either, did not shrink from those expectations, played crazy good and demanded more of themselves.
They defeated an excellent team and made a nation of college football onlookers notice how good they are. And they vindicated you, the nutty Buckeye fans who expected more than what you saw on the first two Saturdays of September.
Now take a deep breath, bask in this victory and expect more. Why? Because the men in the silver helmets do. And the men who lead them will expect the same.
Maybe Lou Holtz won't. But what he thinks doesn't matter anymore.