Troy's suffocating defense left Jericho Burns and the Piqua offense with nowhere to go, resulting in a 14-0 Trojans win. Troy overcame a quiet offensive night to flip the script from three straight losses in the rivalry, including a blowout in 2022.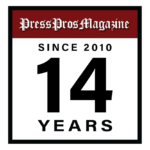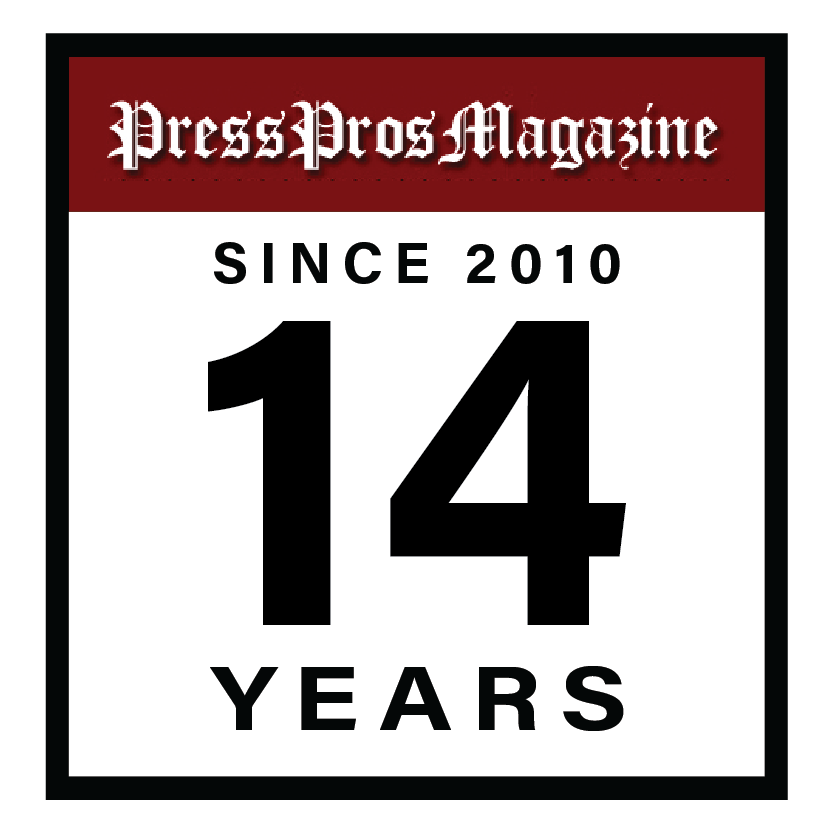 Troy, OH – For the Troy football program, a win means it took a 67-66-6 all-time series lead over Piqua. For the seniors, it just means they got one victory in the serires, and right now that's all that matters to them.
"After losing the past three years, this was a big W," senior captain Devon Strobel said. "A lot of emotions, we're all very excited, very happy to finally get this win."
After three years of losing the Battle on the Miami, Troy can bask in a 14-0 victory. A slow, sluggish, low-scoring, punt-filled victory. But a victory nonetheless that improves Troy's record to 5-1, and 4-1 in the Miami Valley Conference.
Emotions ran high, as would be expected in Ohio's longest continually-staged rivalry measuring 139 games.
"We practiced hard all week," Strobel said.  "We were ready for this game. All the players in the locker room before the game were just shaking and couldn't stop moving."
A year after a 59-0 bludgeoning at Piqua, Troy's defense played angry, and it worked. The defensive line met Piqua running back Jericho Burns at the line of scrimmage constantly, and hit him hard enough that Burns might need some extra time in the ice bath this weekend.
"We were angry," defensive back Logan Ullery said. "59-0 last year, we gotta come back now."
The Trojan secondary didn't give away a single easy throw to Piqua quarterback Ky Warner, who finished the game 4 of 13 for 21 yards and two interceptions.
"We're the number one defense in the league, and it's not even close," Troy coach Troy Everhart said.
Defensive end Cam'ron Couch may have to pay rent in the Piqua backfield. He lived there all night long, racking up a team-leading 8 tackles.
"We're a powerhouse," Couch said. "We can run, we can get through the line, we can do whatever we want. We're just better."
Logan Ullery is a ballhawk, he wouldn't have four interceptions in six games if he wasn't. But for some defensive backs, the ball almost seems to have a habit of seeking them out. With four minutes to play, and leading by a score, the ball found him.
"I saw the receiver coming through the middle," Ullery said. "Then I saw the quarterback eyeing him down and I just sat there. Boom. Ball right in my chest, I'm just returning it now."
Even with over three minutes on the clock in a 7-0 ball game, everyone in the stadium knew Ullery's interception sealed the deal. You could hear it from the roar of Troy's blackout student section, and you could see it when Piqua's whiteout student section accepted its fate and started filing out of the bleachers. Piqua's nine offensive drives had resulted in eight punts and an interception, not much to inspire hope for a comeback.
After Jahari Ward punched in a 1-yard touchdown to push the lead to 14-0, Jayden Hackney reeled in another interception to turn the lights out on Piqua's 10th and final drive.
The Indians just had no answer for the Troy defense.
Defensive consistency drive-in and drive-out kept the Trojans on top, but running back Aidan Gorman put them there to begin with. After the rivals opened the game by exchanging six punts, Troy dug deep into the playbook to get the ball moving.
Quarterback Aiden Kirkpatrick handed the ball to Gorman on an end-around, but he was met by a wall of Piqua defenders. Not to be deterred, Gorman slammed on the brakes, ran back the direction he came from, and dashed to a 39-yard touchdown, aided by Kirkpatrick throwing a key block 25 yards downfield.
It was the only time Troy found the end zone without significant help from Ullery's interception return, but the seven points would have been enough on their own.
From that point in the middle of the second quarter, Jahari Ward took on the vast majority of the work on the offensive side, rumbling his way to a quiet 161 yards (if there is such a thing). That slow grind didn't result in lighting up the scoreboard, but it kept Troy on offense for two-thirds of the game, allowing Piqua just 15:26 in time of possession.
The Trojans moved the ball better than Piqua, but they had struggles of their own at times, forcing them to boot eight punts of their own.
"Right now we're down a couple guys," Everhart said. "No excuses but that's where we're at. We've gotta get over these self-inflicted wounds we've had the last two weeks. Once we do that we'll be back on track and averaging 40 points a game."
Last week 10 penalties cost them in a narrow 13-12 loss to Tipp. This week they still played imperfectly. A fourth-down offsides penalty extended a Piqua drive, and a muffed punt nearly put Piqua in scoring position but Troy fell on it just in time. The mistakes were present, but they didn't take center stage, and the Trojans did what had to be done to overcome them.
Piqua falls to 1-5 on the year, and although its 2023 campaign can only be classified as a letdown, all isn't lost. The Indians held a talented Troy offense, led by Ward, the MVL's leading rusher, to just 14 points, and they did it with players that will stick around.
"We've got nine underclassmen on our defense," Piqua coach Bill Nees said. "They started off the year giving up a lot of yards in the first game, but as time has gone on they've gotten better. Tonight we missed a couple tackles and they got a big play on us, but they're definitely progressing."
Junior Owen Shawler led all players with 11 tackles and a sack, and sophomore John Hess added eight of his own. Junior Isaiah Martin's sack set him atop the conference leaderboard for sacks.
Next week they'll travel to West Carrollton where they'll be heavy favorites to pick up a second conference win.
Troy drives south to a skidding Xenia team next Friday in a highly-awaited MVL matchup. If Troy plays with this tenacity again, the Bucs better bring their A game.