In a game so closely played that a pair of missed kicks loomed heavy towards the outcome, No. 1/D-VII Marion Local played enough 'Flyerball' to squeeze past No. 1/D-VI Versailles, 14-13.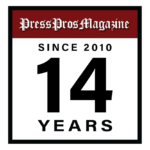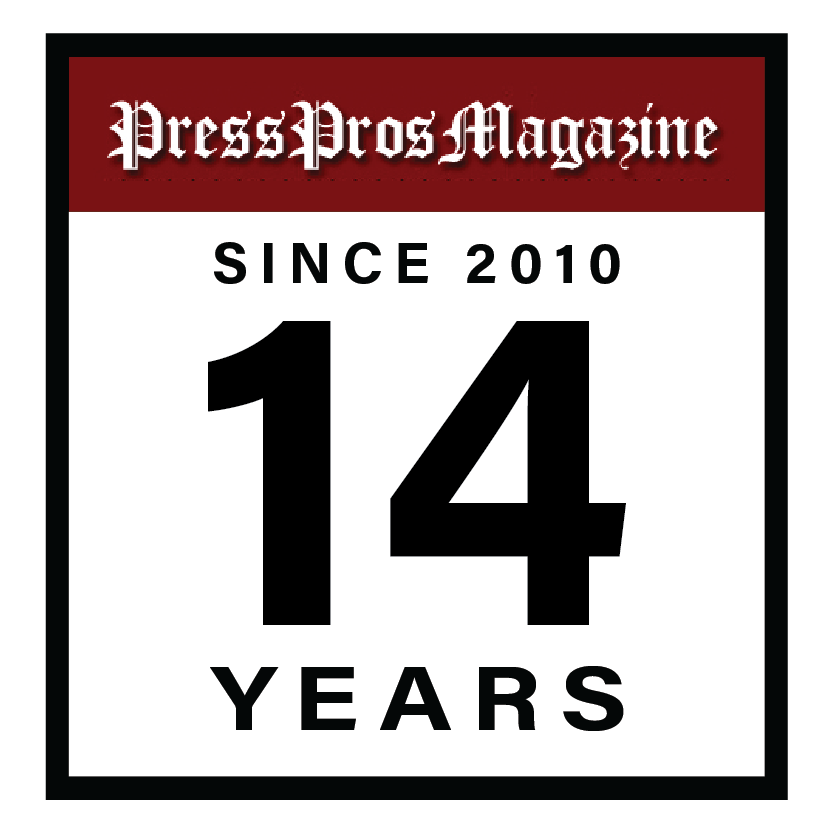 Maria Stein, OH – At the conclusion of top-ranked Division VII Marion Local's 14-13 win over No. 1, Division VI Versailles Friday night, Marion coach Tim Goodwin was a quote machine.
In a hard-hitting game played so closely to the vest that two of the Midwest Athletic Conference's highest-powered offenses could accumulate only 474 yards, combined…in a game that showcased two of the MAC's best leaders at quarterback…in a game that hinged on field position, with both teams repeatedly trying to convert fourth downs for concerns about giving up possession of the ball…in a game that Versailles will remember as the one that got away for want of at least one made kick…Goodwin seemed as impressed with the nature of the game, as he was about winning the game.
"Games like this are our culture here,"  said Goodwin.  "Games like this are what we love to do.  It just sucks for Versailles, but we're happy to get to play teams like that…because they test you, with coaching and with players, and they do it with great character and sportsmanship.  It's just fun to be tested like this.
"I guess it's easy for me to say when you win by a point, instead of losing by a point, but there comes a point in a game like tonight where it's not about plays, but about the players.  When we needed a first down we got the ball to Justin Knouff.  And when they needed a play, they got the ball to [Michael] Osborne.  Tonight was what makes this game what it is."
There weren't many big plays to speak of, just grueling, grinding physical football that tested the will of both teams, as well as their mental focus to not make that one critical mistake by one team that opens the door for the other.  Mel Brooks would have loved the high anxiety!
Versailles, for instance, took the opening kick and worked seven minutes off the clock, converting on fourth down a couple times to extend an 80-yard drive with 15 plays before quarterback Michael Osborne connected with receiver Lane Bergman for a six-yard reception to score first and go ahead, 7-0.
Marion would not score in the first quarter, testament to Versailles' preparedness in limiting the run game to three and four yards a carry, and to keeping the Flyers' passing game with receivers Vic Hoelscher and Andrew Pohlman contained.  They did that for the most part, limiting Marion to just 247 total yards — 75 passing, and 172 on the ground.
But after parrying each other like a pair of fencers for 14 minutes, Marion used its first possession of the second quarter to move 58 yards downfield on the legs and arm of Knouff before he finally split the Tigers' containment to score on a 16-yard run through heart of the secondary.  The extra point tied the game at 7-7.
Versailles took its next possession all the way to the Marion 18-yard line before bogging down and attempting a Joel Gehret, 35-yard field goal in the middle of the hash marks.  Gehret drilled the ball, and it would have been good from 45 yards, except he hooked it slightly and it banged off the left upright…no good!
With five minutes before halftime, Marion again moved the ball to the Versailles 35-yard line before Knouff was picked off by safety A.J. Griesdorn and the first half came to an end with a pair of kneel downs by Osborne to run out the clock.
Marion received the second half kickoff and saw Vic Hoelscher return it all the way to the 47-yard line, 53 yards from the Versailles' goal line.  It took them three and a half minutes for Justin Knouff to mix things up enough to get to the Versailles' five, where tailback Ethan Heitkamp rammed it up the middle and into the end zone at 8:21 to take a 14-7 lead.
'Flyerball', someone commented on the drive, culminating in power football and a score, and a take on the age-old description of Versailles football, what they call 'Tigerball'!
Michael Osborne had gashed the Marion defense in the first half more than once, frustrating Flyer defenders by simply outrunning them. Bearing a resemblance to former New Bremen quarterback David Homan for his shiftiness and ability to make tacklers miss, Osborne is the most dynamic player in MAC football in 2023, and frustrated Marion's pursuit enough to amass 68 yards for the game, on 19 carries.
"Our assistant coach, Laden Delawder, is a really good detail guy and we kind of put him charge of Versailles,"  said Goodwin.  "He's been studying them, we had a lot of tape on them from last year, and he did a great job on identifying tendencies, personnel, and what they like to run in situations.  He spent a lot of time on this game."
And running back Joel Gehret had been a handy complement to Osborne in the first half, running and churning his way to most of his game total of 56 yards, on 14 carries.
But yards came harder in the second half as Marion's defense began to wear down some new people on Versailles' line, as well as wear and tear on Osborne, who played on both sides of the ball and never left the field.
"I'm really proud of my guys because they did everything we asked them to do, they prepared the right way, they had the right attitude coming into the game, and then they gave it everything they had,"  said Ryan Jones, later.  "That's all you can ask.
"And we had some shots.  They had some shots.  But when you have two good defenses that are tight the margins are small.  Those passes downfield are tougher when you have pressure and the coverage is good."
Osborne took some big licks in the second half, particularly in the third quarter.  But trailing, 14-7, at the start of the fourth, he capitalized on the frustration of Marion coming up empty on 4th-and-1 for the third time in the game, driving the Tigers' from the 28-yard line down field and into Marion territory.  Impressively, facing 4th-and-8 from his 42-yard line, he scrambled 13 yards to extend the drive with a first down as time ticked down under three minutes.
With 2:20 remaining in the game, and 3rd-and-11 on Marion's 16, he coolly found Zach Meyer at the goal line for a touchdown to draw Versailles to within a point at 14-13.  All that was needed was the extra point…either one to tie, or two to take the lead.  Ryan Jones chose to tie, but Joel Gehret's extra point slithered wide to the right this time, as a groan went up from the Versailles' stands.  It was all the opening that Marion Local would need!
With no timeouts, Versailles could not stop the clock and so needed to stop Marion on downs — and quickly — hoping for one more possession.
Justin Knouff would not allow it, running for a pair of first downs before taking a knee with a minute left, killing both the remaining time and Versailles' hopes for landing the biggest fish on its schedule.
Ryan Jones was disappointed, of course, but with great character he gave credit to both teams, despite the painful loss.
"That's a great football team, well-coached, they're well-prepared in all phases of the game.  Their players played hard."
But not any harder than Michael Osborne, who passed for 97 yards, rushed for 68, and accounted for 165 of Versailles' 227 yards.
"Yeah, the amount of plays he's out there, offensively and defensively, that kid's a warrior.  But we had a lot of guys like that, and Andrew Keiser making his first start on the offensive line against a team like this…that's tough, and he did a great job.  But I know my kids, their attitude and their character, and I know that come Monday they're going to get right back to focusing on the task at hand, and that's beating Anna."
For Marion, you sensed it even without big numbers. Justin Knouff had a big game, given the circumstances and the flow of it.  He threw enough to amass 75 yards.  But he ran for a team-leading 94 yards on 14 carries, and afterwards felt better about playing than he did talking.
"We knew before the game that they were going to come after us defensively,"  he said.  "So we executed some, we didn't execute others, but we executed enough.  We weren't able to pass because of their pressure, so we had to do something else.  We ran the ball."
And for Tim Goodwin, who took as much delight in the challenge of beating Kirtland last year as he did over the win itself, the satisfaction of meeting such a challenge will be a sustaining component now through the remainder of their schedule.
"We had some disappointments tonight, the 4th downs that we didn't convert,"  he concluded.  "That's been a hallmark for us for a long, long time.  But we don't get 'em all the time, so we'll look at those things and hopefully improve.
"We needed the wiggle we got from Justin.  He's our guy with the burst right now.  He's worked hard at the quarterback position, and we've got some great assistant coaches here now helping players develop.  I'm so excited about the future with these great coaches that I have.  It's so much fun for me…nice to see people take ownership."
Justin Knouff and Michael Osborne, as an example.  Nice to see that anytime…win, or lose!