Quarterback Bradyn Fleharty and receiver Ethen Tibbitts were a two-man wrecking crew as Hilliard Bradley jumped to an early lead and hung on to edge Upper Arlington, 24-22, in an OCC Central Division showdown.
By Jarrod Ulrey for Press Pros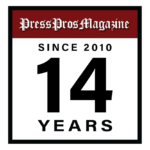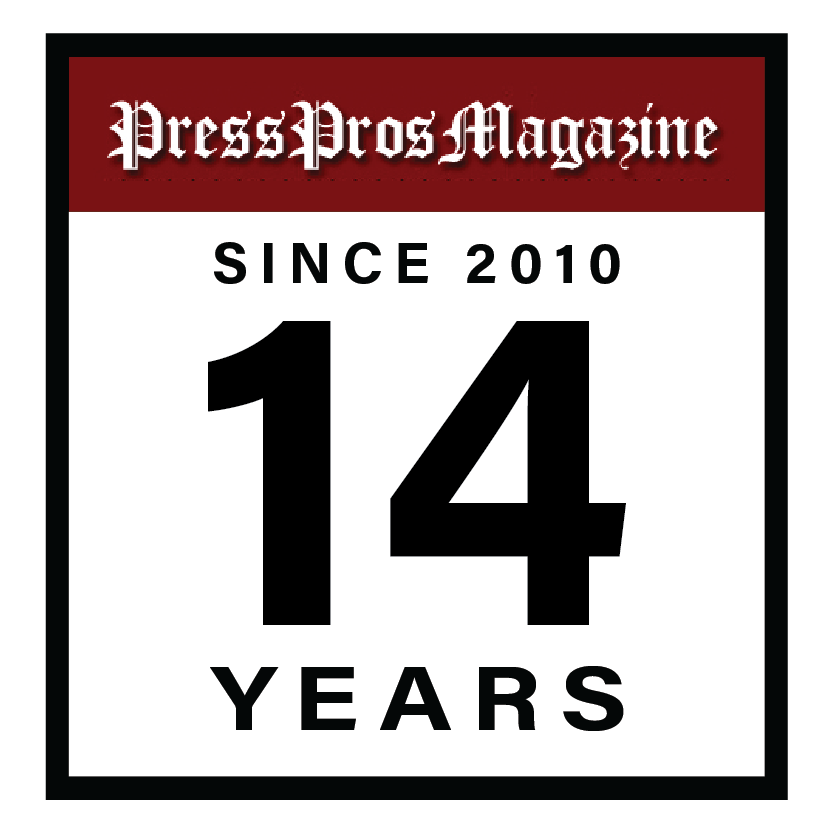 Upper Arlington, OH – It wasn't a surprise to Hilliard Bradley that its offense endured rough patches at times during its Ohio Capital Conference Central Division opener Friday at Upper Arlington. 
Not only did the Jaguars enter the matchup 0-3 all-time against the Golden Bears, but senior Bradyn Fleharty, who is one of the area's top quarterbacks, was limited to handing off throughout the week of preparation after injuring his right shoulder a week ago. 
Those factors proved to be a formidable, but not impossible, challenge for Bradley to overcome in an eventual 24-22 triumph en route to staying unbeaten at 6-0 overall.
The Jaguars built a 24-10 lead and then hung on against the Bears, who dropped to 4-2. 
"It's a huge program win," coach Mike LoParo said. "Our defense got put in tough situations two or three times, and we had a call that went against us to extend their last scoring drive. (Fleharty) didn't practice all week, so you're going to struggle when you don't practice all week. It was tough sledding. We've had adversity every week, and we got lucky here tonight." 
Upper Arlington cut it to 24-16 when junior quarterback Kyle Cox hit senior wide receiver Austin Stutz for a 10-yard touchdown midway through the fourth quarter. The extra point was blocked, however, which placed the Bears into a difficult situation later in the period. 
UA got the ball back at the Bradley 42 with 3 minutes, 58 seconds to go. On fourth-and-7 from the Bears' 28, Cox hit Stutz for a 25-yard reception. 
Then on third-and-goal, Cox connected with senior running back Jack Ubert to make it 24-22. 
Forced to go for two, Cox attempted to hit junior wide receiver Wally Swiney, who had come over the middle and sprinted to the right corner of the end zone, but Swiney caught the ball out of bounds. 
UA got the ball back with 46 seconds left at the Bradley 49, but on the second play of that possession, Jaguars junior cornerback Terris Dudley intercepted the ball to seal the victory. 
"I just saw the ball up in the air and said I've got to get that," said Dudley, who has three interceptions on the season. "We just had to rally up the team and had to keep our composure. We made the plays when it counted. I believe we're one of the top defenses in Central Ohio and we've been doing our thing." 
After the teams exchanged first-quarter field goals, UA went up 10-3 when Stutz reeled in a 30-yard touchdown pass from senior Tommy Janowicz with 8:24 to go before halftime. 
Janowicz, who has split time with Cox at quarterback all season and also is the team's top defensive player, according to coach Justin Buttermore, endured an ankle injury early in the first quarter and was limited throughout the remainder of the game. 
Bradley tied it at 10 with 2:49 to go before halftime when Fleharty hit senior wide receiver and linebacker Ethen Tebbetts for a 55-yard touchdown. 
After the Bears got the ball at the Bradley 36 with 30 seconds left in the first half, Cox connected with Stutz for a 26-yard pass that had deflected off Swiney. 
Then on second-and-goal from the Jaguars' 5, Bradley senior defensive back Andrew Miller intercepted a pass from Cox to end the threat. 
"(Cox) stepped up, and we made some plays to give ourselves a chance, but you can't put yourself in a 14-point hole against a good team," Buttermore said. "We made way too many critical errors. We were inside the 10-yard line to end the (first) half. We've at least got to get a field goal out of it, but we got nothing.  
"We continually shoot ourselves in the foot, and we gave up some big plays defensively, and that's uncharacteristic of us. We can't win that way, not against a good team, a team like Bradley." 
Bradley marched 76 yards in 11 plays to open the second half, with Fleharty running in from 4 yards to make it 17-10. 
Then on the Jaguars' next possession, Fleharty found junior wide receiver Drew Williams for an 18-yard touchdown for a 24-10 advantage. 
"We just kept throwing it down their throats, and they couldn't stop it," Tebbetts said.  
Fleharty threw for 232 yards on 16 of 30 passing with two touchdowns and rushed for 48 yards and Tebbetts reeled in seven catches for 167 yards to lead the Jaguars, who head into a matchup next Friday at home against Hilliard Davidson tied in that series at 4-4. 
Cox went 17-for-33 passing for 208 yards and Stutz had six catches for 104 yards to lead the Bears, who continue league play next Friday at Olentangy Liberty. 
With the victory, the Jaguars are guaranteed their first winning season since 2018.